The machine shop at 15-time Top Fuel Motorcycle champions Larry and Steve McBride's Newport News-Va. speed shop has seen almost daily use following the debut of the brothers' new nitro dragbike at the ManCup Spring Cup in Valdosta, Ga., April 8-10.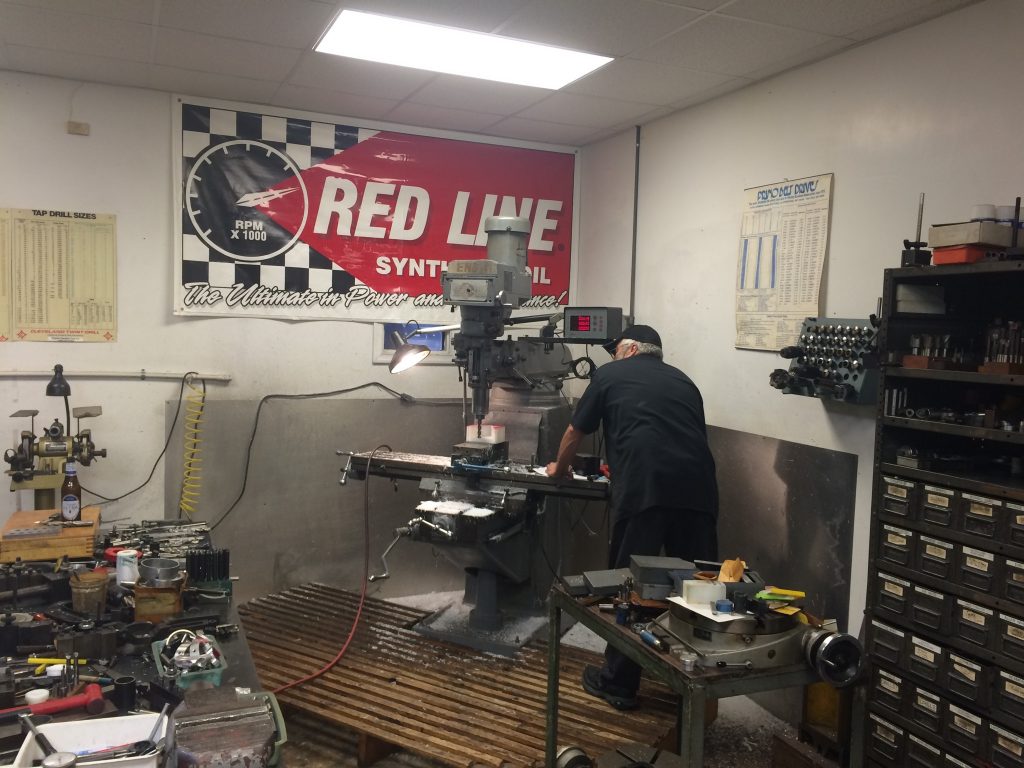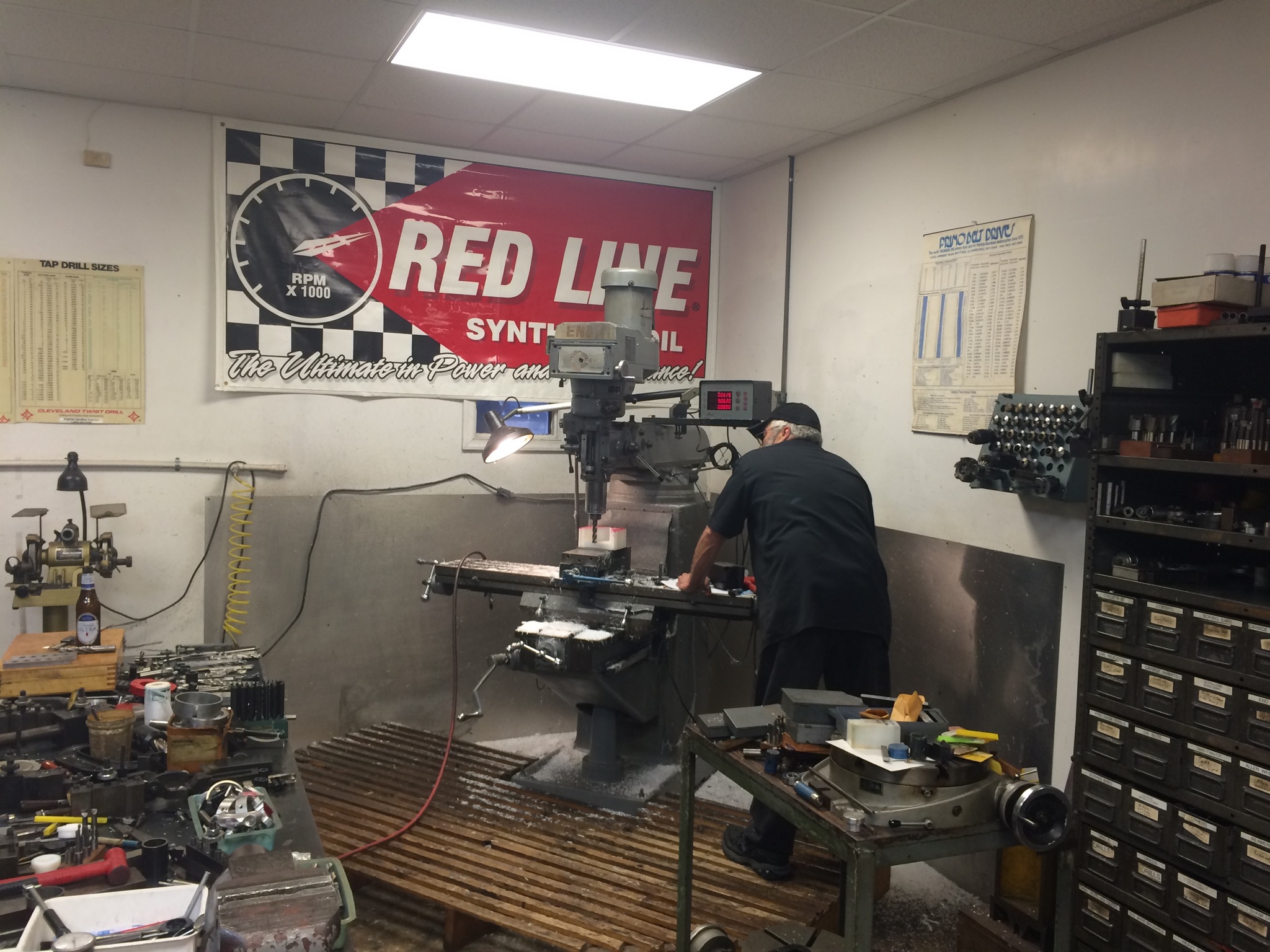 The much-anticipated debut of the immaculate machine, more than seven years in the making, proved to be a successful one. The team put "Star" in the five-second zone and earned the motorcycle its first round win.
The downside of the weekend came with in the form of a seemingly endless amount of work for the team. A mechanical gremlin forced the squad to change motors five times.
"It's dropping cylinders. It's a load issue. If you don't load the motor properly it will drop cylinders," McBride said.
The brothers continued the vigorous pace of labor after they got home, especially after a test session the day after the race failed to reveal the problem.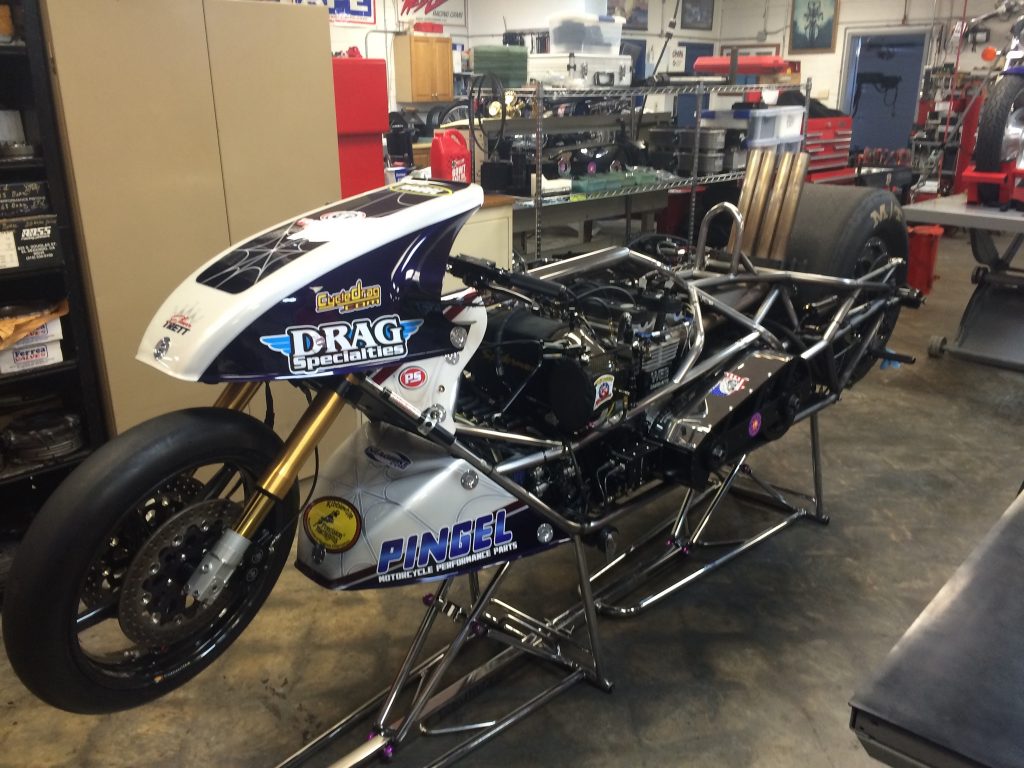 "We think we have it figured out but we want to be sure. We took everything apart and did a lot of research. We sent a bunch of stuff off to be checked," McBride said.
Initially the team thought the ailment may be electrical. The Spiderman now thinks the issue is in the clutch.
If the motorcycle is assembled in time, the team hopes to test before its next race, a June 11-12 ManCup event at Rockingham Dragway.  With the tremendous workload they are facing, the brothers think having time to test may be a bit overly optimistic.
While Steve operates the machines, crafting more one-off components for the new motorcycle, the Spiderman is busy rebuilding his engines.
"Since they were all brand new I wanted to look at the rod bearings and the main bearings. They all held up really well," McBride said. "We just need to replace pistons. Everything else looks good."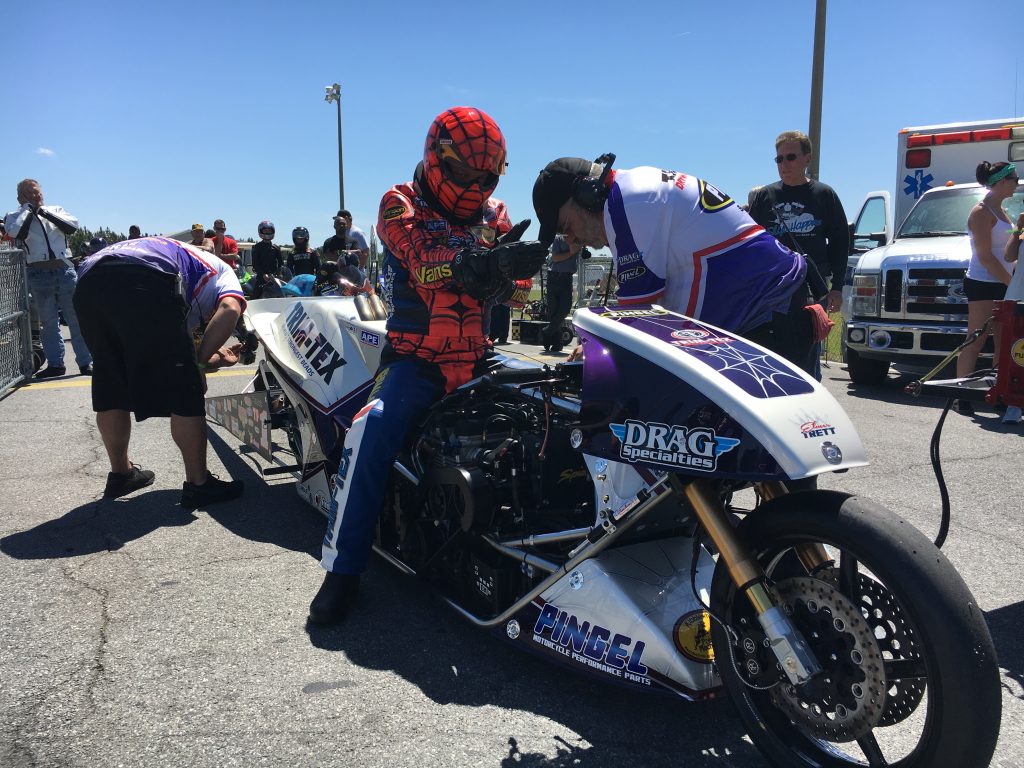 McBride, the first motorcycle drag racer in the five-second zone, remains highly optimistic on his new machine.
"The bike has a ton of potential," McBride said. "I think it's going to run really well, we just need to get these few odds and ends worked out."
McBride is also finalizing some minor details with the popular new, striking look and branding of the motorcycle with Trim-Tex Drywall Products as the primary sponsor.
"We are working on new t-shirts, crew shirts and lettering," McBride said. "It's all very exciting and a lot of fun."
Trim-Tex Drywall Products president Joe Koenig is also helping to dial-in the signature look of the team.
"It's been a lot of fun to get everything to look perfect, and that is how Larry likes it. He is a perfectionist," Koenig  said. "As always I'm very impressed with the amount of effort that team McBride puts in. They work tirelessly seven days a week, not only on Top Fuel but also their customers' bikes. It's impressive to me the commitment they have to this sport."
During the downtime McBride also added another race to his schedule –  the IDBL Elmer Trett Top Fuel Shootout at Maryland International Raceway July 29-31.
"It' great for motorcycle drag racing and a great tribute to a true friend," McBride said. "We are excited."
"Trim-Tex  is very excited to start bringing customers out to races," Koenig said. "We will be in Memphis for the ManCup and we are looking forward to the IDBL Top Fuel Shootout."
For all their continued support with this new machine, McBride thanked his primary sponsors; Trim-Tex Drywall Products, Pingel Enterprise, Drag Specialties-Parts Unlimited, Red Line Synthetic Oil Corporation and Final Swipe Merchant Services.
Web-Cam, Vance & Hines Motorsports, Portable Shade, PR Factory Store, Ferrea Valves, Kibblewhite, Precision Machine, World Wide Bearings, Vanson Leathers, Five Star Powersports, Belt Drives Ltd, Simpson Race Products, Nitrous Express, APE, EK Chain, Arias Pistons, Cometic Gaskets, B&J Transmission, Carolina Cycle, L.A. Sleeve, PJ1, Mickey Thompson Tires, Valco, Goodridge, Carlisle Belts, ProJack, Bullseye Visual, Five Star Powersports and Gates Belts.