The AMRA Pro Mod class will race for its all-time largest payout in history in Martin, Mich AMRA at the all Harley drags on July 25-26.
The AMRA Pro Mod class has been on a sponsor rampage for this 2015 season and has been generating a lot of positive attention.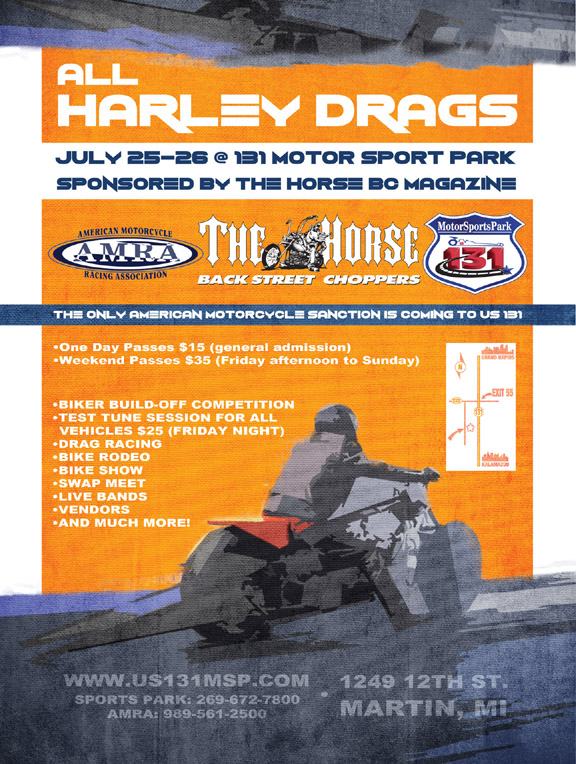 Since the beginning of this season, the Pro Mod and Pro Gas classes of the AMRA have joined efforts and gained some much needed attention and sponsorship.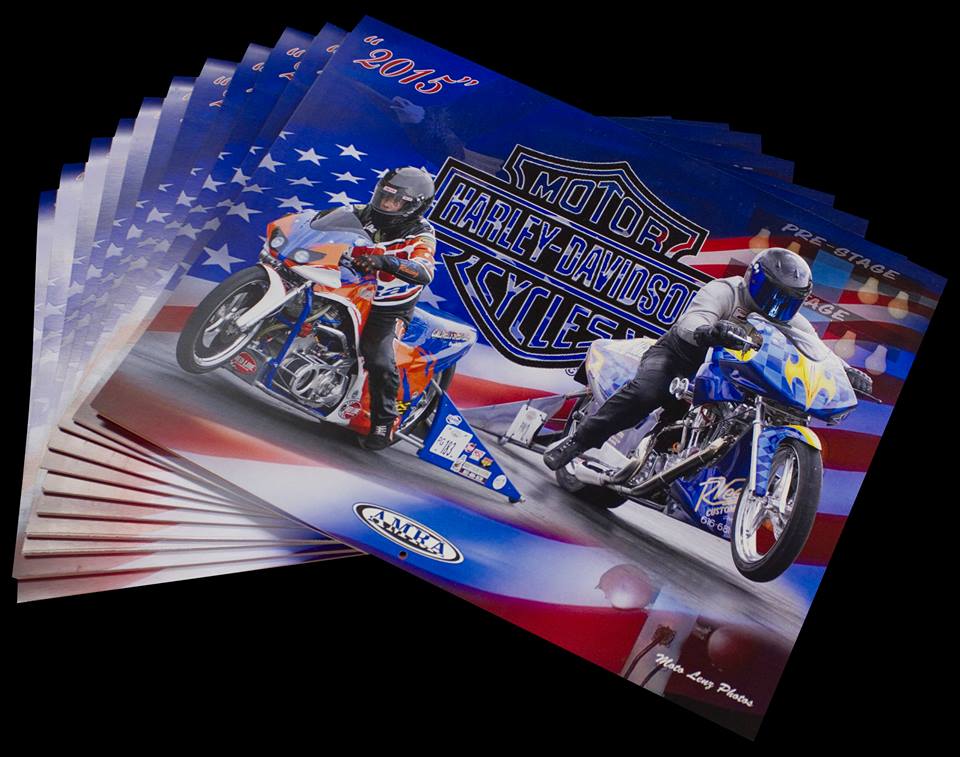 They have implemented a calendar fundraiser that features each rider and their beautiful machines. Calendars were sold as a total nonprofit, with all proceeds being returned to the classes throughout the race season. Another huge contribution to the classes has come from Mike Pearce Racing and Camelot Jeweler's. They have announced that the class champion and crew chief of each class will receive a championship ring valued at over $2,000.00 each.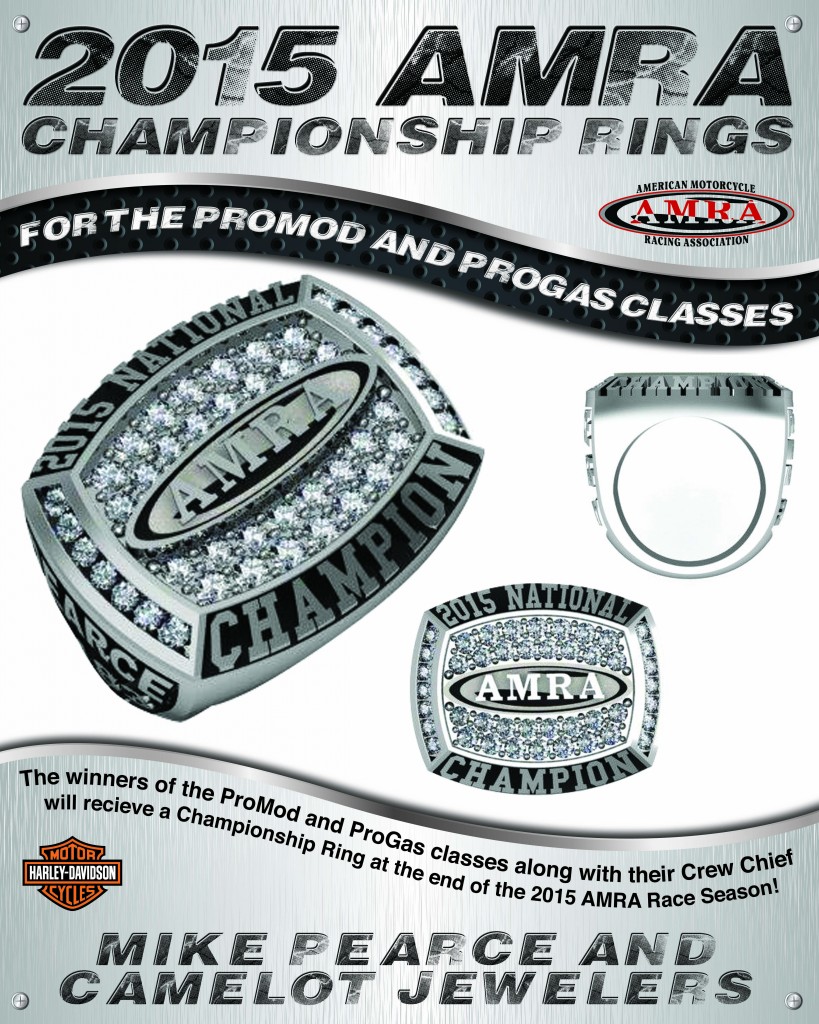 Other sponsors that have contributed to the success of these great classes include, White Knuckle Racing, K&K Marine, Harley Davidson of Lake Charles, Ryan Oehler Racing, Walters Brothers Harley Davidson, B&K Cylinder Heads, Motolenz Photography, AirTec, Inc., Caldwell's Performance Center, SA Racing, Iron Eagle Motorcycles, Rochester Custom Cycle, Star Racing, Vanson Leathers, Redline Oils, Junior Pippin Trucking, and Capone Racing. We are so fortunate to have the support of these sponsors and to have their help in promoting and growing our great sport.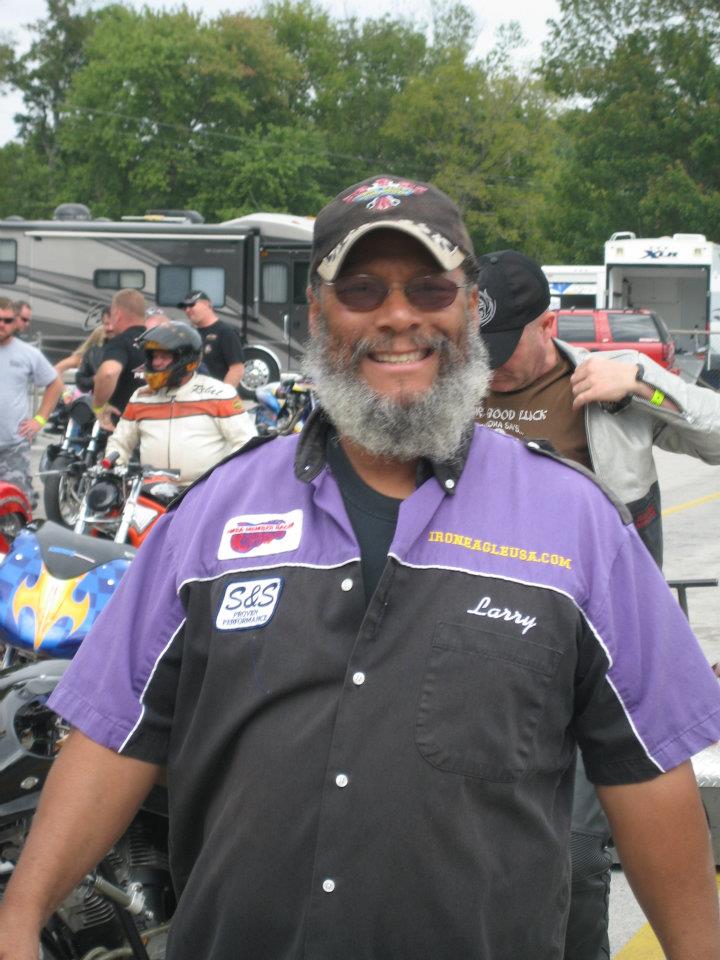 As the season got underway, many of the riders in these classes got to work and stirred up some attention and interest for sponsors to get involved. Larry Pratt, many to consider the Grandfather of the AMRA Pro Mod class decided to use his resources and hit the streets to promote what will soon be the largest payout in AMRA Pro Mod history. Larry is bike owner and builder of the Iron Eagle Pro Mod machine and his rider Morry Straubel is the current class champion. Larry Pratt and Ryan Oehler teamed up and secured a total of 11 sponsors for the Pro Mod class at the up upcoming AMRA All Harley Drags at US131 raceway in Martin Michigan, to be hosted on July 25th and 26th.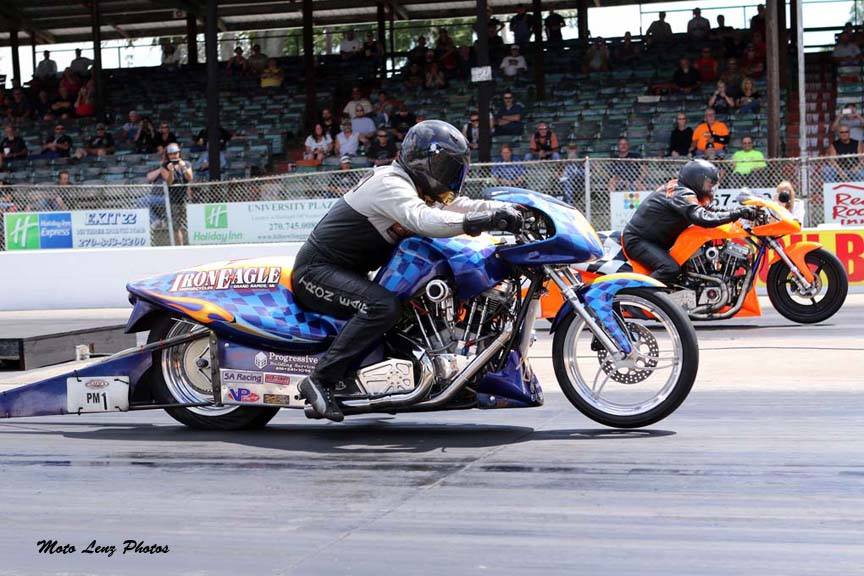 First place will take home $2,350.00 and still counting. This wouldn't be possible without the contributions of the following sponsors: Smitter Pest Control, Capone Racing, Ryan Oehler Racing, Iron Eagle Motorcycles, Jay Urban Racing, Advanced Auto and Truck, Wyoming Outlet, Vinnies Woodfired Salon, Progressive Building Services, Everydry Waterproofing, and KD Construction.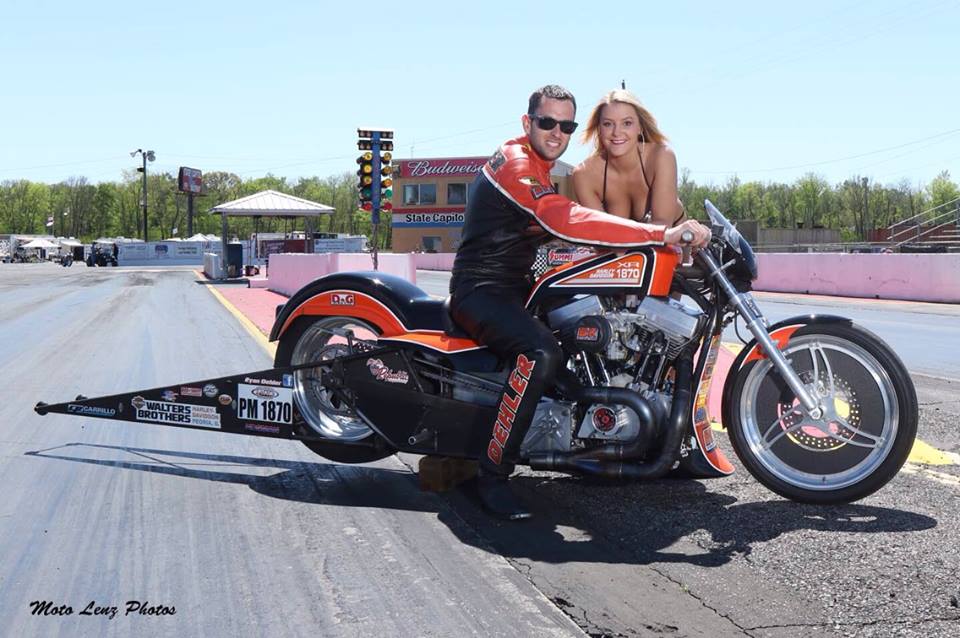 The Pro Gas class has also secured some great sponsors for this upcoming race from Martin Michigan. Star Racing, Junior Pippin Trucking, Vanson Leathers, Ryan Oehler Racing, Caldwell's Performance Center, and Redline Oils have come to the table to help promote the fastest gas Harley on the Planet!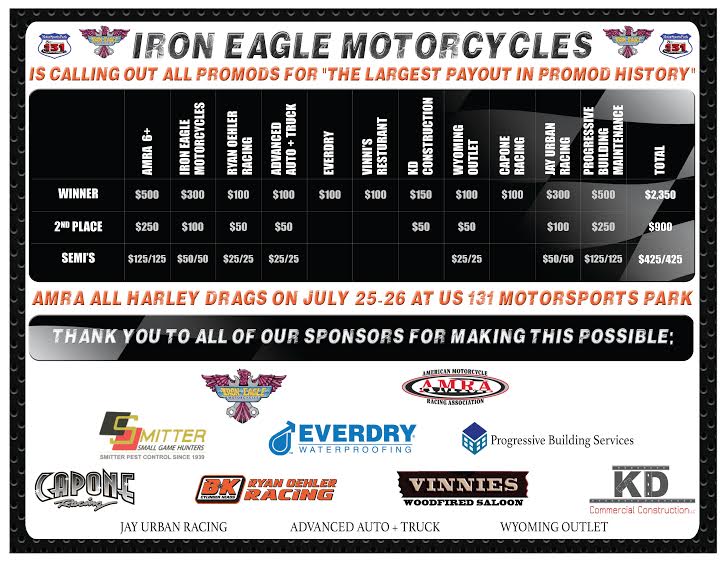 These two classes have also been planning for the future and have been doing photo shoots at all the races with the help and generosity of Michael Davis from Motorlenz photography. They plan to release another calendar late this fall for the 2016 season. This calendar will feature all the current Pro Mod and Pro Gas bikes of the AMRA as well as some very beautiful ladies. They are also planning to donate a portion of the proceeds raised from the calendar sales to a charity to be announced.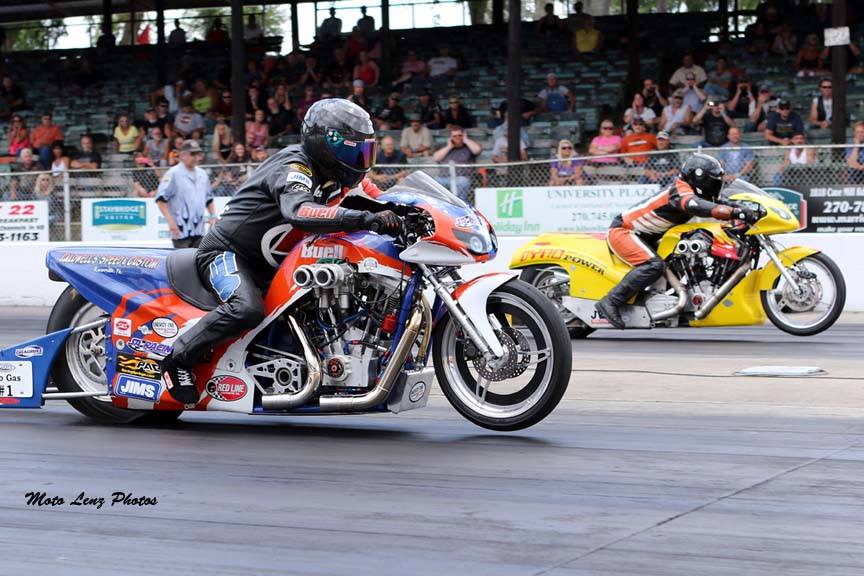 With efforts like this it can be easily seen that these classes are on the up and up and are gaining some serious attention. Stay tuned to hear more about AMRA Pro Mod and Pro Gas classes as this season starts to heat up.