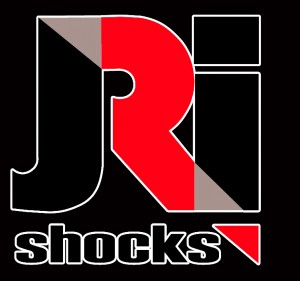 JRI Shocks has posted $1,925 in the 2013 MIROCK Contingency Program. JRI Shocks has been a MIROCK contingency sponsor for the last 3 years, and MIROCK would like to thank them for their loyal support. Make JRI Shocks your choice for the edge on the competition and get paid for it.
Here are the details:
JRI Shocks will be paying $100 to win and $50 to runner-up in Pro Street and $75 to win and $50 to runner-up in Real Street to all racers utilizing a JRI aftermarket shock, and running JRI decals on both sides of their bike.
About JRI Shocks: JRI Shocks takes traction to a new level, with its high frequency piston design. JRI shocks has the highest quality product, and offers superior performance than the competition. Combine that with the lightest shocks and the most economical shocks on the market you have  win for everyone. Visit your local JRI shocks dealer for more information, and we will see you at the track. You can give JRI Shocks a call at 704-660-8346 or check them out on their website: www.jrishocks.com.
Click Link below to view MIROCK Contingency Program:
http://www.mirockracing.com/contingency/
Click Link below to view 2013 MIROCK Contingency Postings:
http://www.mirockracing.com/contingency/13_mirock_contingency_postings.pdf