Successful motorcycle and car racer, "7.0" Joe Koenig is a proven winner in overcoming obstacles and adversity.
"Always be productive," Koenig likes to say.
It's the attitude and philosophy the drywall product mogul has used not only to elevate his well-respected company, Trim-Tex, but also in life.
While displaying significant driving talent, Koenig has suffered some unfortunate sports car crashes, making it difficult for him to continue in the sport he loves so dearly.
The most recent of which came earlier this summer as Koenig was having a dream-like weekend at a national event in Michigan. He won the Saturday race, qualified on the pole and set a new track record.
Sunday's dash was more like a nightmare.
While leading, Koenig collided head-on with a lapped driver, who spun out right in front of him. Koenig sustained bruised ribs and severely strained back muscles. His car was extensively and expensively damaged.
It would have been enough to force many into retirement.
Not Koenig.
After taking a break to heal up, Koenig is undeterred and ready to climb back in the No. 21 Trim-Tex/Burton Racing BMW in the Street Tuner class at the IMSA Continental Tire Sports Car Challenge in Austin, Texas, Sept. 18.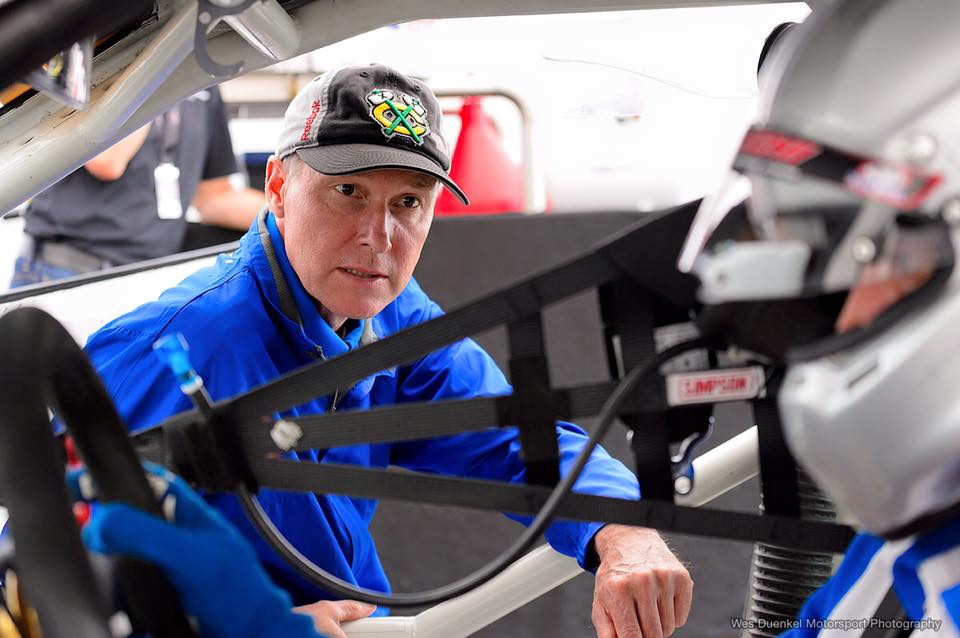 "It feels fantastic to be able to go race at the best track in the world,"said Koenig, who along with teammate Josh Bilicki will vie for a victory in the 2.5-hour endurance race. "I will go about an hour or so and Josh will come in and clean up with all the big dogs."
Koenig's Grand Sport team of Trent Hindman and Ashley Freiberg, who enter the event No. 8 and No. 9 in points, will be competing on the racetrack at the same time as Koenig.
"That's what makes it so exciting. You have two classes of cars out there," said Koenig, the former NHRA Pro Stock Motorcycle championship-winning team owner. "The real studs are in Grand Sport."
The team plans on putting on a great show. Koenig will welcome over 100 guests, customers and drywall dealers to this special event.
"It will be awesome. The whole track is red, white and blue and we will have two red, white and blue Trim-Tex cars out there. It will be a real cool deal," Koenig said. "Trent and John (Edwards) won this race last year on their way to clinching the championship. This track means a lot to us."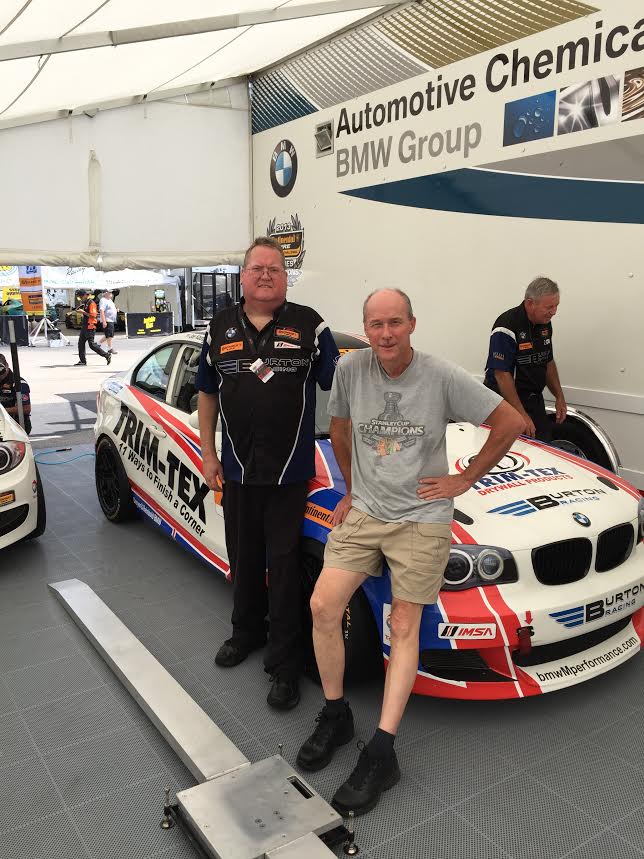 Koenig is still ecstatic over the birth of his grandchild last week. A win in Texas would be icing on the cake.
"I'm way over the moon," Koenig said.
Koenig showed his presence in the dragbike world is still felt this week.
He is a longtime Larry "Spiderman" McBride supporter. In the wake of McBride's horrific explosion in Atco, N.J. Koenig generously donated $2,500 to a fund to help repair McBride's historic Top Fuel Motorcycle.
"I can't tell you how much I appreciate it," McBride said. "Joe is an awesome guy."
Don't miss the television broadcast of "7.0" Joe and Team Trim-Tex at the Austin, Texas race –
01:40 PM – 04:10 PM ET (Live Streaming)