The Mickey Thompson IDBL series is poised for a record-breaking, can't-miss, exhilarating event when it does something it has never done before by hosting a full-field, Top Fuel import and Harley Shootout dedicated to late legend Elmer Trett at the WPGC Bike Fest from Maryland International Raceway, July 29-31.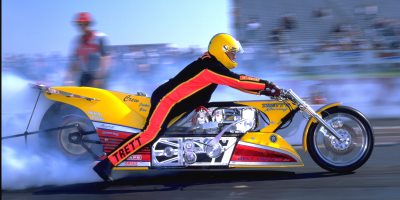 Read more about the dedication to Trett here
It will be a celebration of the sport, a lifestyle event and a must-attend for any fan of Top Fuel Motorcycle or dragbike racing. Make your plans to be in Mechanicsville, Md. July 29-31.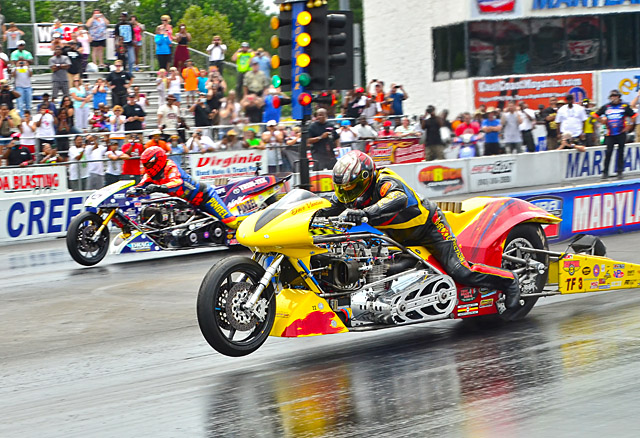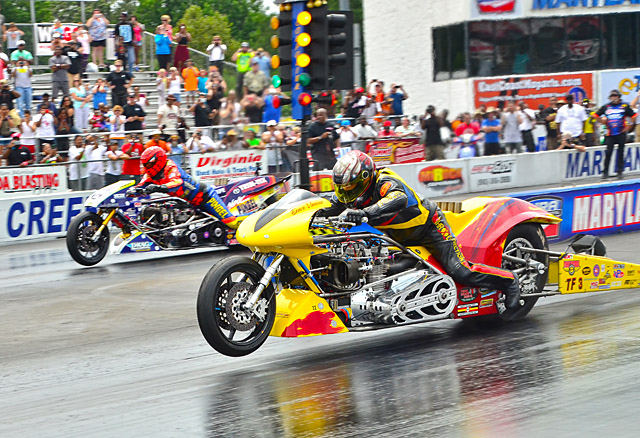 "It's the Super Bowl, Daytona 500 and U.S. Nationals of motorcycle drag racing all rolled into one," IDBL president Jack Korpela said.
One by one, the world's quickest racers are confirming their spot in what will be the ultimate battle for bragging rights and a more than $10,000 purse on one of the world's quickest racing surfaces and the only track to produce a side-by-side five-second motorcycle run.  We will find out who the best in the country is at a stellar venue about 90-minutes south of our nation's capital.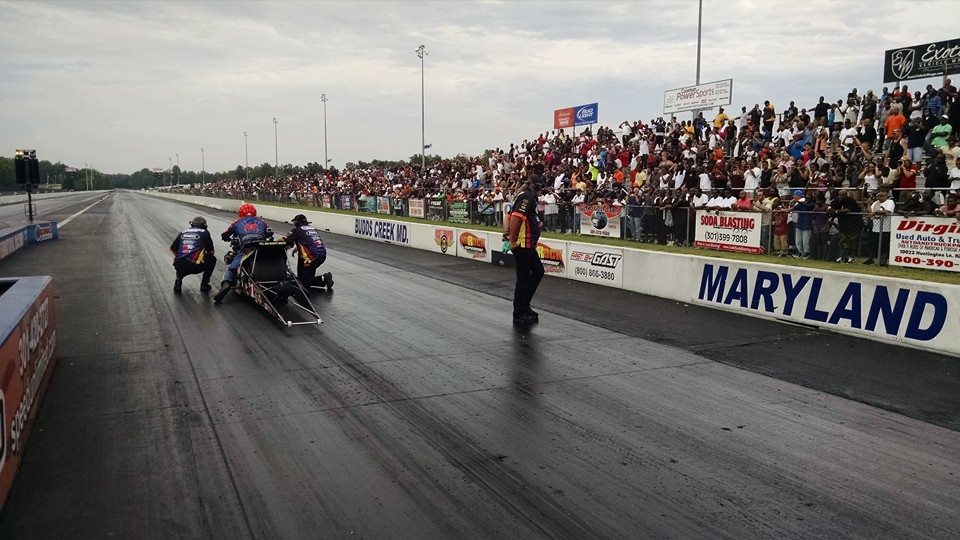 Check back and refresh as more riders are confirmed.
Confirmed riders –
1) Larry "Spiderman" McBride
Newport News, Va.
Trim-Tex Drywall Products/Pingel/Drag Specialties Import
Career Best E.T. – 5.74  (5.94 on current bike)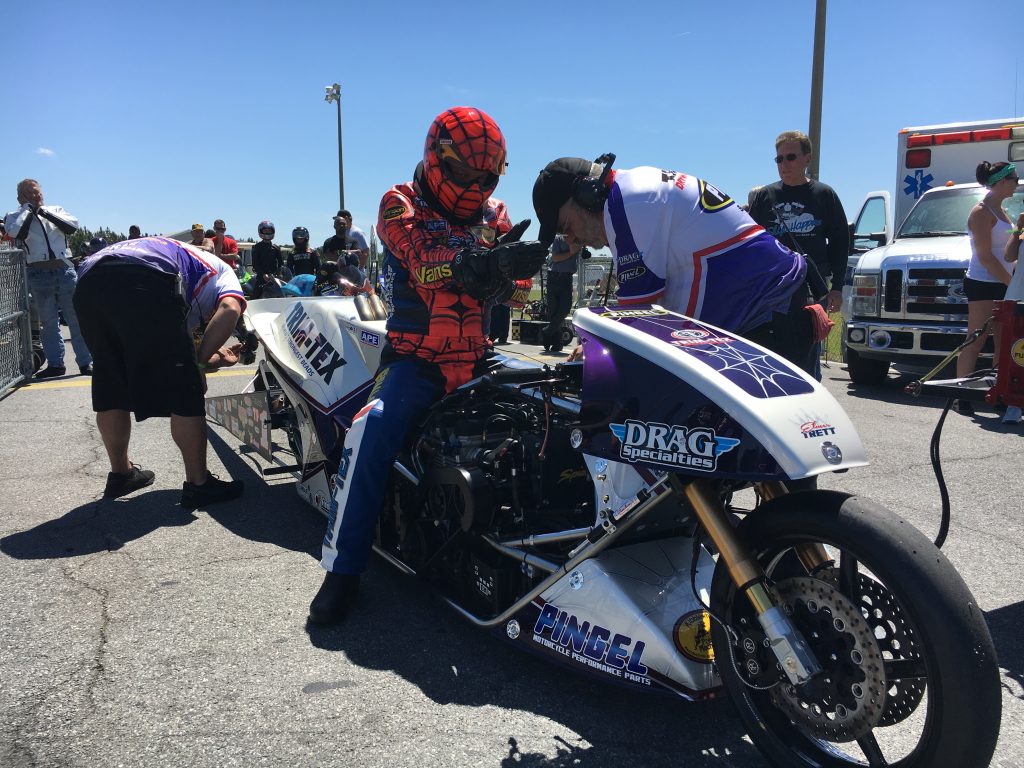 Amassing a staggering 15-championships, Larry "Spiderman" McBride has evolved into the John Force of motorcycle drag racing.  In 1999 the Virginia-based racer recorded his most famous run when he became the first Top Fuel Motorcycle competitor to reach the coveted five-second zone. McBride dominated his category for much of the past 15 years.
But now it's a fight back to the top.
At the end of the 2015 season McBride suffered a near-career-ending explosion while match racing. McBride sustained third-degree burns to his legs and his historic motorcycle "Blue" was nearly destroyed. This season McBride is back with an exciting new partnership with longtime sponsor Trim-Tex Drywall products and a state-of-the art motorcycle, seven years in the making known as "Star."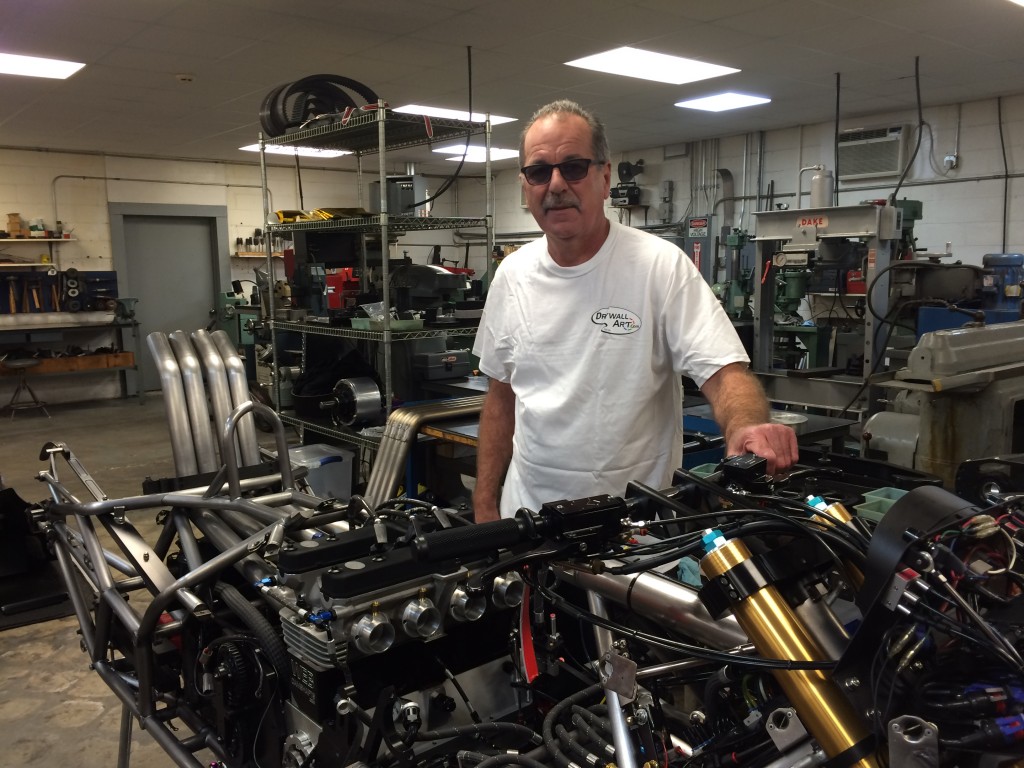 McBride's goal is to break the world record of 5.70 held by Sweeden's Peter Svennson.
However debuting the new machine has proven to be a challenge for McBride and his talented team. The 15-time champ has also struggled at Maryland International Raceway in recent years.
Is team McBride ready for the heavy onslaught of consistency that will surely come from his Harley and import colleagues?
"This race is dedicated to my mentor, how could I not come and it give it 100-percent," said McBride. "It's an amazing track and it will be an unforgettable race. I'm looking forward to seeing everyone."
2) Dave Vantine
Hamilton, N.Y.
Vantine Imaging Import
Career Best E.T. – 5.77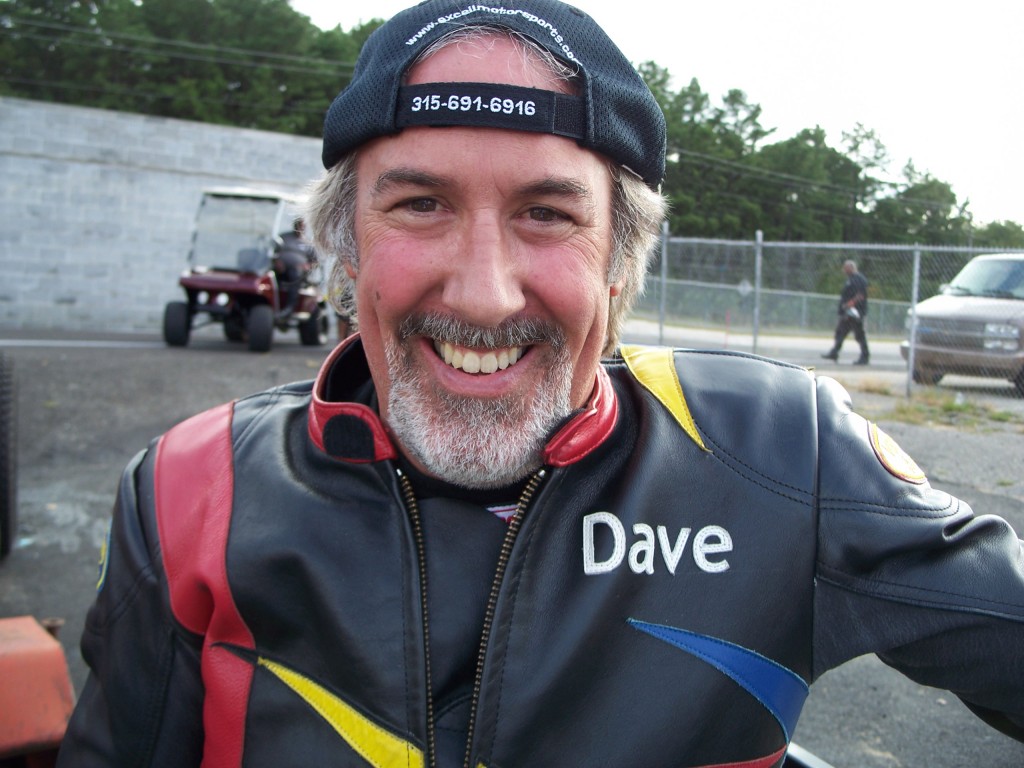 Now in his fourth year of Nitro racing, Dave Vantine has quickly become one of the world's top dragbike racers. With more than three decades of motorcycle drag racing experience to his credit, including multiple successful seasons on a Pro Mod Kawasaki, Vantine made perhaps the run of his career last November when he blasted out a 5.77 to move up to No. 3 on the list of the world's quickest motorcycle drag racers.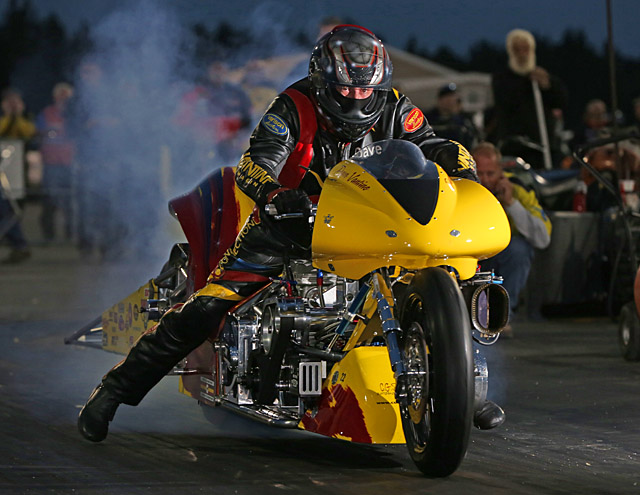 Vantine has performed very well and remarkably consistent at Maryland International Raceway, defeating his mentor McBride in a match-racing season series the past two years.  McBride suffered a multitude of broken parts in 2014 and had to sit-out the final race of 2015.
"In my mind I have not beaten Larry yet. He has lost due to mechanical failure but I have not out performed him.  I have been trying to actually beat Larry  for three years now. When and if I ever out run Larry he will not be happy about it but I also know that he and his team will congratulate me on doing something so few people have been able to do in the last 15 years," Vantine said.
Along with longing for a decisive victory over his riding coach McBride, Vantine also has a goal of reaching the uncharted 5.60-zone.
"I'm looking forward to paying tribute to the Godfather of Nitro racing," Vantine said. "We really want to get the quickest pass back on U.S. soil  and it would be fitting to do it an an event dedicated to Elmer Trett."
3) Korry Hogan
Golden, Colo.
MTC Engineering ATF (Alwine Top Fuel) 1
Career Best E.T. – 5.78, (6.33 with ATF 1)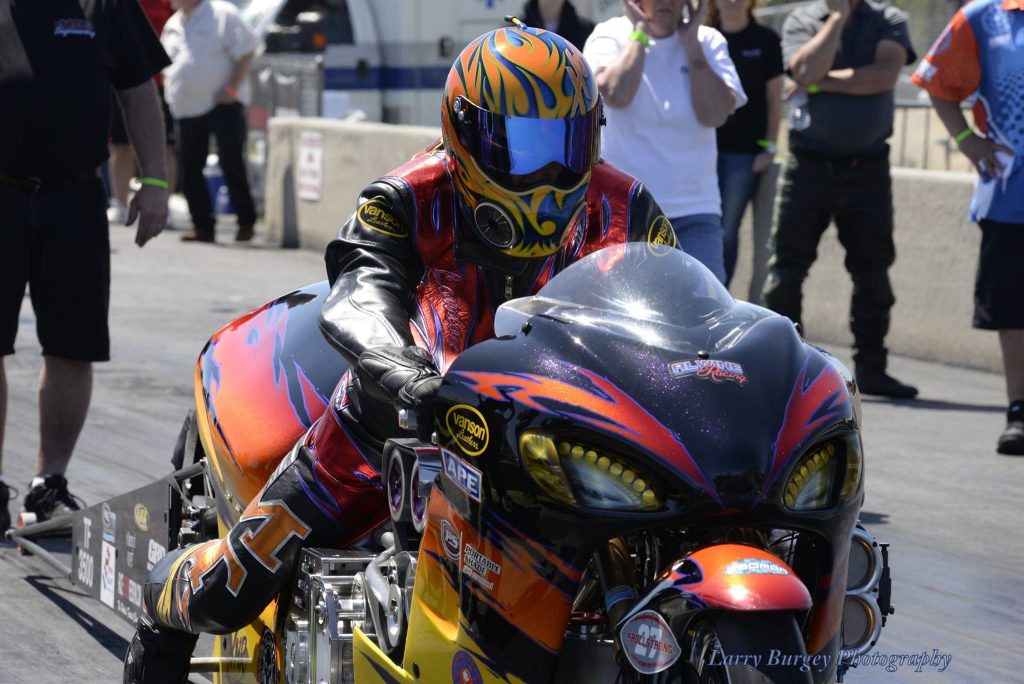 Korry Hogan made a name for himself in motorcycle drag racing in the early 2000s, winning championships and setting records in the AMA Prostar Funny Bike class. In 2004 the seemingly fearless young competitor entered the daunting world of Top Fuel Motorcycle with the help of crew chief John Alwine, a highly-accomplished five-time class champion with legendary Nitro racer Tony "The Tiger" Lang.
Hogan is revered as the speed king of dragbike racing. He is the only racer to eclipse the 250 mph mark and has done it on more than one occasion. He ran a staggering career best of 255 mph in 2011.
In 2015 Hogan and Alwine debuted a radical, new, ATF 1 Top Fuel Bike and have made steady progress with a fearsome machine that appears poised to crack into the five-second zone.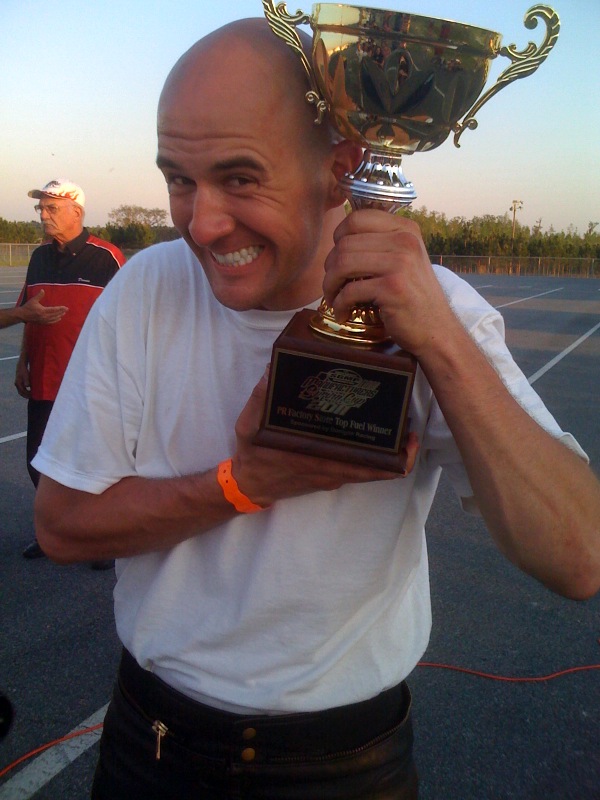 Hogan is thrilled for his first trip to Maryland International Raceway.
It will also be the first trip to Maryland International Raceway for Alwine.
"We are really excited," Alwine said. "I feel great about this race being dedicated to Elmer. Something needed to be done to pay tribute to him."
4) Sam Wills
Edmond, Okla.
Nitro Conspiracy Import
Career Best E.T. – 5.88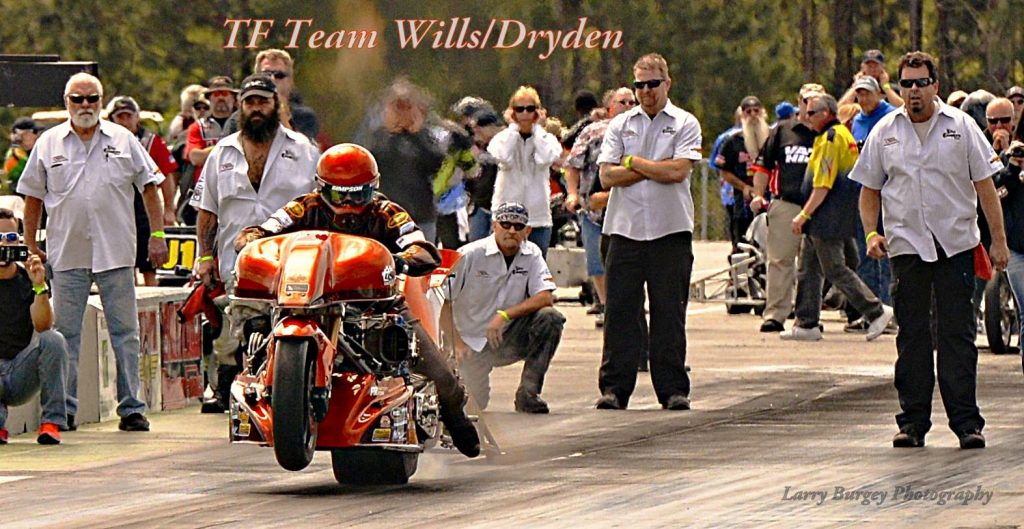 A 41-year Top Fuel Import and Harley veteran and skilled builder of his own chassis, Sam Wills won his first national event in 1975. The accomplished racer took a hiatus from dragbike racing as his wife suffered and ultimately passed away from multiple sclerosis 11 years ago.
In 2013 Wills made an emotional return to the sport he loves and dedicated all of his future racing efforts to his wife. In 2015, aboard his import masterpiece owned by decorated crew chief Michael Dryden, Wills realized a life-long dream by recording his first five-second run at Houston Raceway Park.  Later in the season he lowered his career-best mark to an impressive 5.88. Wills hot streak continued into 2016, winning the season-opening race, what many considered one of the the toughest field ever. His crew was put to the test with several engine changes.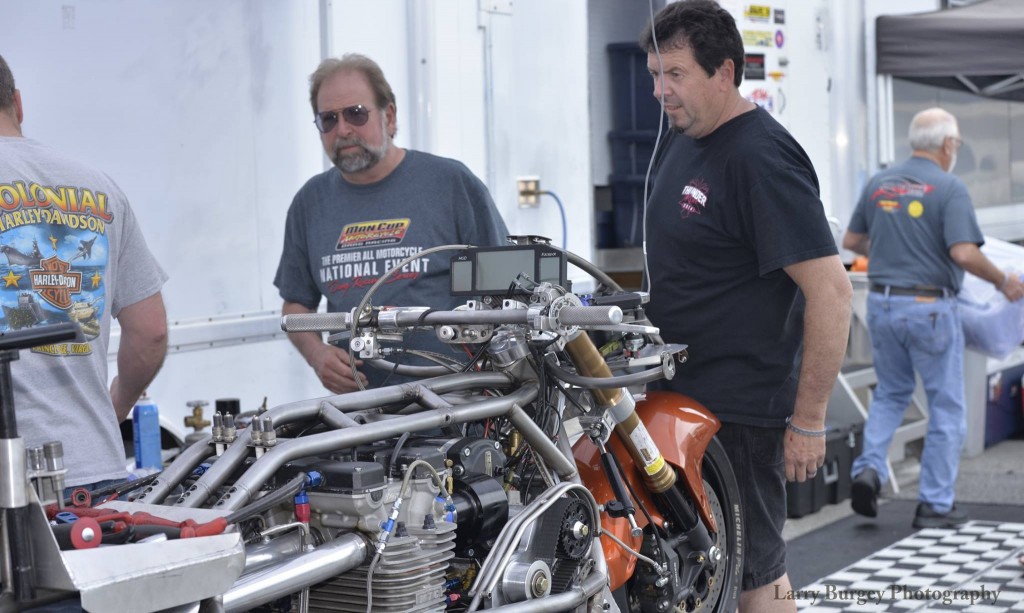 It will be Wills first trip to Maryland International Raceway since the 80s.  The veteran won an IDBA race there in 1984. It was also in that decade that Wills won three No. 1 plates and engaged in a fierce rivalry with Trett.
"He was so tough. It's an honor to come back and pay tribute to Elmer," Wills said.  "Not taking anything away from Larry, but Elmer would have been the first in the fives. Everyone knows that."
Read more about the Elmer Trett Top Fuel Import and Harley Shootout Here

IDBL Elmer Trett Top Fuel Shootout Pre-Race Rankings
Rider, Make, Career Best
1) Larry "Spiderman" McBride, Import, 5.74
2) Dave Vantine, Import, 5.77
3) Korry Hogan, ATF1 Import, 5.78
4) Sam Wills, Import, 5.88