Who will be the IDBL's first Trim-Tex Nitro Harley champion? We will find out in the cool autumn air, Oct. 6-8, at Maryland International Raceway at the popular DME Fall Nationals.
This epic and thrilling race is one not to be missed.
One talented v-twin racer will walk away with this prestigious gold cup and some serious bragging rights.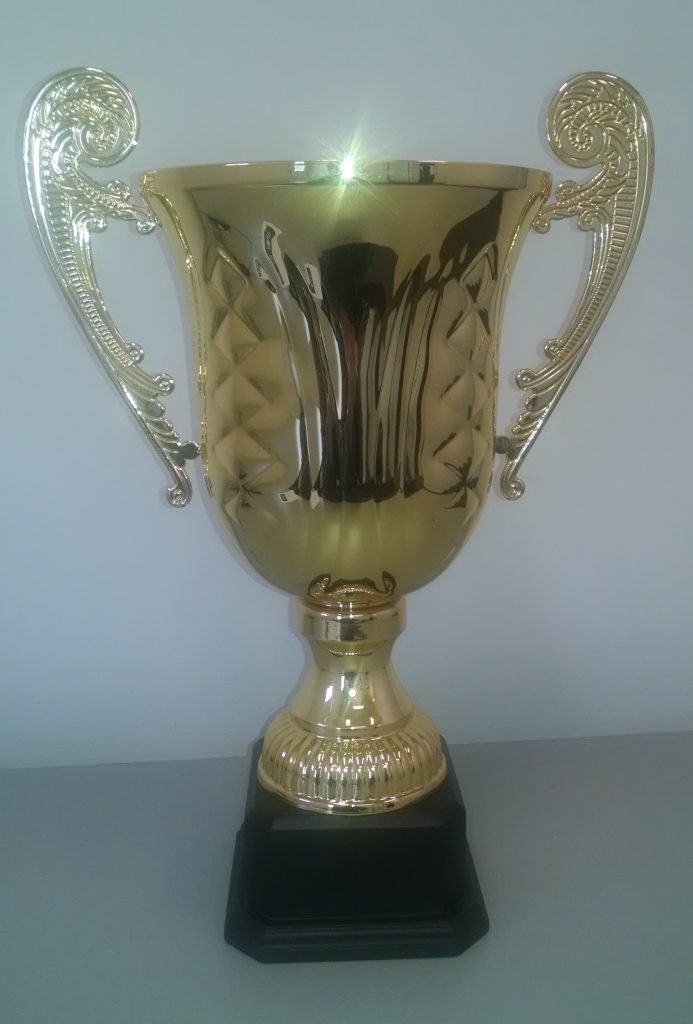 More than 10 top Nitro Harley competitors from around the region showed up to take part in the IDBL WPGC Bike Fest, July 28-30 at Maryland International raceway.
Track record-holder Bob Malloy entered his beautiful blue, v-twin dragster and qualified on the pole with a 6.39 at 182 mph.
He also had an opportunity to sign the Maryland International Raceway Wall of Fame for his incredible 6.209 record blast at an IHRA event in 2016.
The field was stacked featuring No. 2 qualifier Peter Geiss of New York on the machine tuned by the legendary Bob Spina, No. 3 qualifier Billy Jackson on his wild and impressive "Controlled Chaos" bike, fearless Pro Fuelers No. 4 qualifier John McConnell and No. 5 Billy Hendren , talented veteran No. 6 Jim Doyle on a top-notch Dan Grinde machine, No. 7 "The Grey Ghost" Larry Stanley and the out-of-retirement, comeback kid No. 8 Jamie Emery. Ohio legend Chris Streeter was also there with his innovative new motorcycle, along with up-and-comer Jeremy "Batman" Phaup out of Virginia.
All of the favored riders advanced out of the opening round, except for McConnell who fell victim to an upset by Hendren after a -.036 red-light start. It was a great drag race with the two Pro Fuel bikes separated by a slim margin at the finish line.
Round No. 2 epitomized the unpredictable and exciting nature of the Trim-Tex Nitro Harley class. The Cinderella ride continued for Hendren when Malloy smoked the tire and Hendren's 7.77 reached the stripe ahead of Malloy's 9.93.
In the other semifinal pairing Jackson encountered mechanical problems and Geiss rolled on to victory.
The IDBL's first Trim-Tex Nitro Harley final was set – and it featured the two competitors who had been at the Bike Fest a year prior for a Harley match race.
In the final, Spina turned the power up and Geiss used his best pass of the weekend at 6.84 to collect the $3,000 winner's purse.
For Hendren it was an upset story for the ages as the young Pro Fueler outlasted some of the best Nitro Harleys in the region to collect $1,000 as the class runner-up and a Pro Fuel "Last Survivor" bonus from Barry Andrews Homes.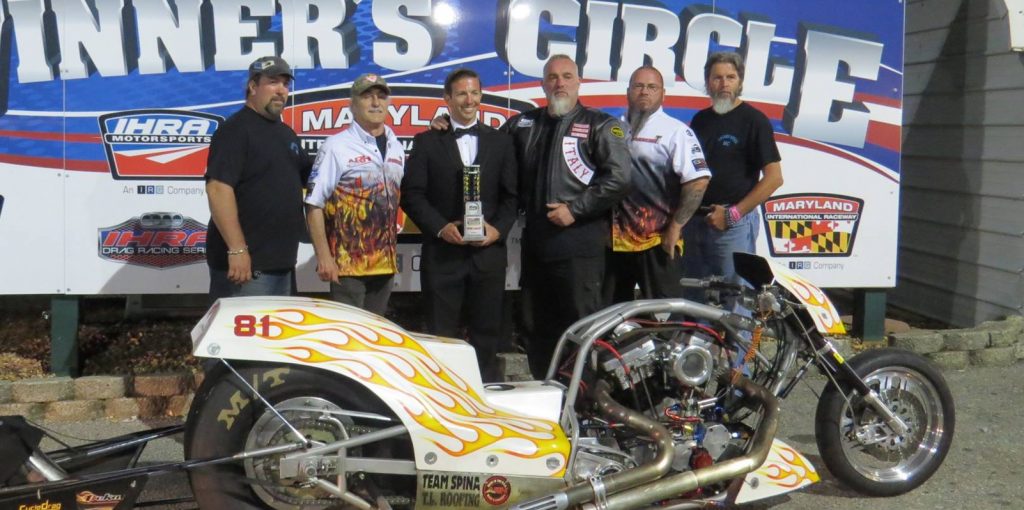 All nitro racers were given a free race entry and three free crew passes for the event. The same will be true for the championship-deciding DME Fall Nationals, Oct 6-8 at Maryland International Raceway.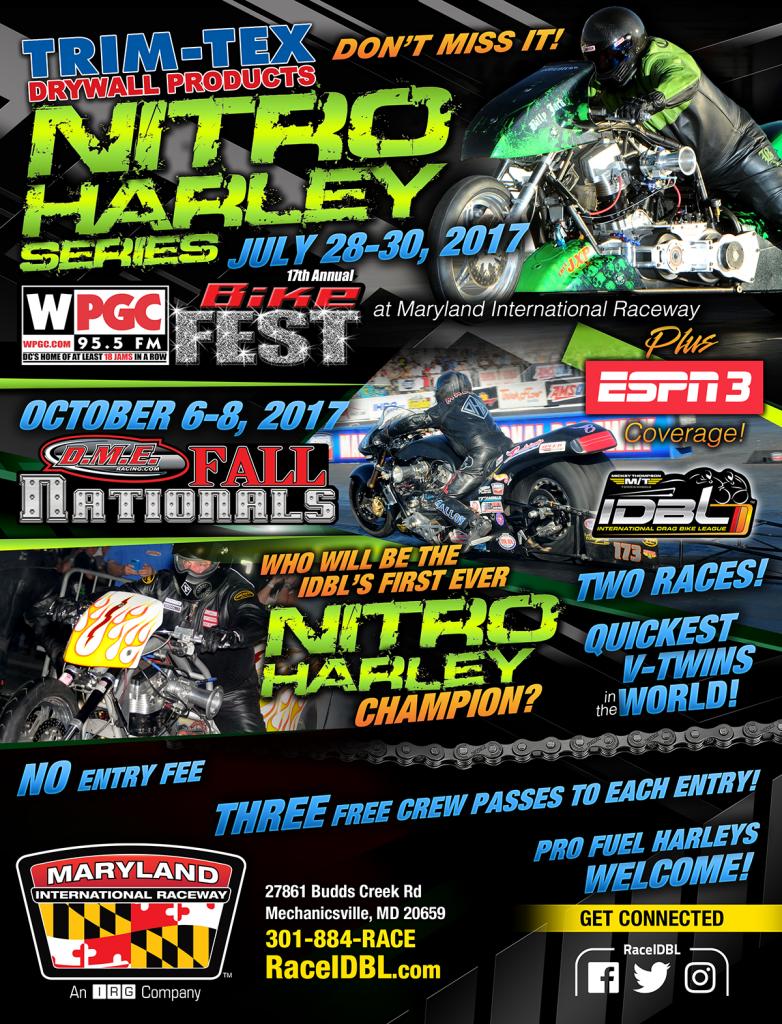 "We are really excited to welcome the Nitro Harleys and Pro Fuel bikes to the IDBL. I can't tell you how much we appreciate the support of Trim-Tex and Joe Koenig. He loves drag racing and he loves nitro. Without him we could not have pulled this off," IDBL President Jack Korpela said. "I'll keep working as hard as I can to give these great Harley-Davidsons a home in the IDBL alongside all of our other great classes. We need all motorcycle drag racers to come together, no matter what make or model they race, to produce some huge, can't miss events like our sport had 20 years ago."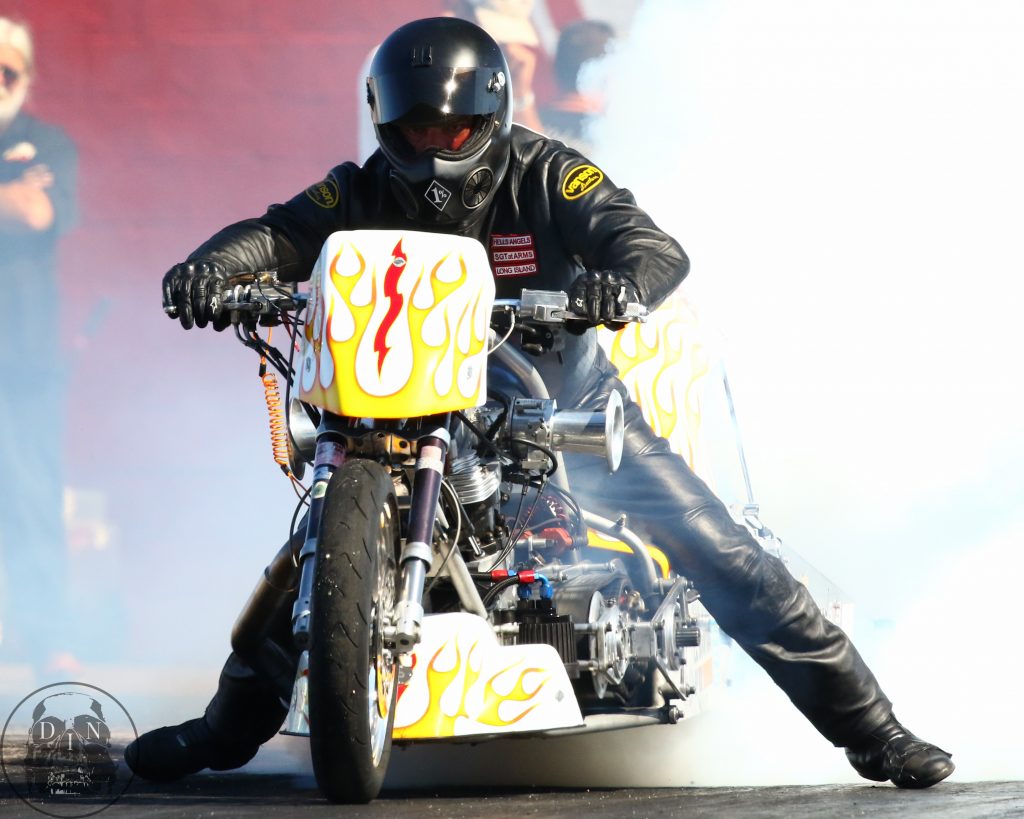 Korpela also announced the points structure for this exciting event, with round wins counting for double the points, 20 per win.
"Just like in other forms of racing and other sports this event is the championship-decider," Korpela said. "This is Game 7 of the World Series, the Super Bowl, the final race of the Countdown. Just like in NASCAR it's important to get hot at the right time."
The points system will open up the championship to more riders, even new entries.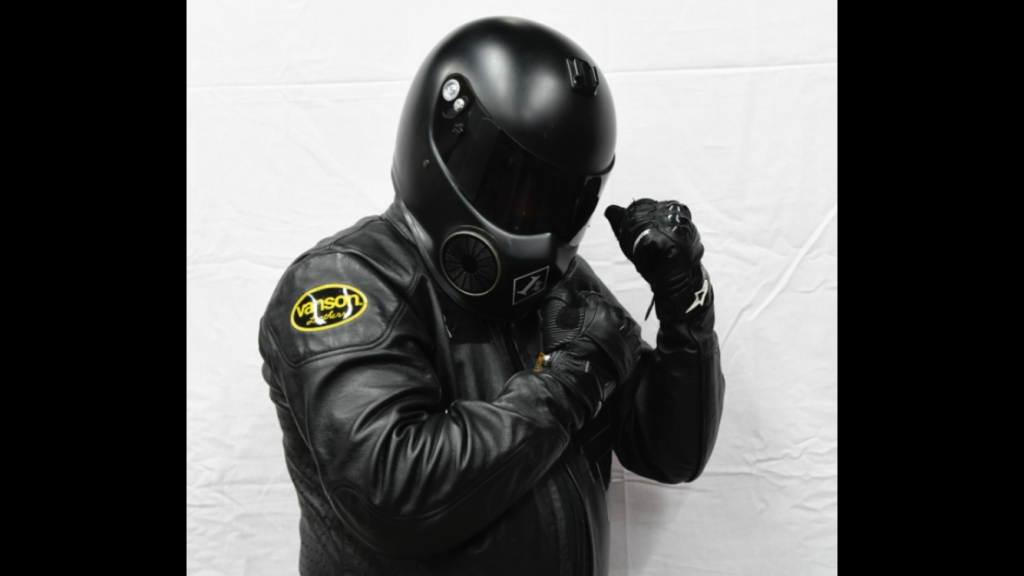 "This will be a can't-miss race," Korpela said. "We are inviting all Nitro Harley and all Pro Fuel racers from all over the country to come have some fun. Conditions will be great and the track will be prepped to perfection as always. Please help us spread the word. See you there."
One of the nationals most feared riders Tracy "Bad Apple" Kile announced he is coming and put all of his colleagues on notice.
Phaup gave us an update on what went wrong at the Bike fest and set goals for the DME Fall Nationals.
Truly putting the "International" in International Drag Bike League, "Crazy Tak" Takeshi Shigematsu announced he will enter the race all the way from Japan along with Tadashi "Reggie" Saito from Tokyo.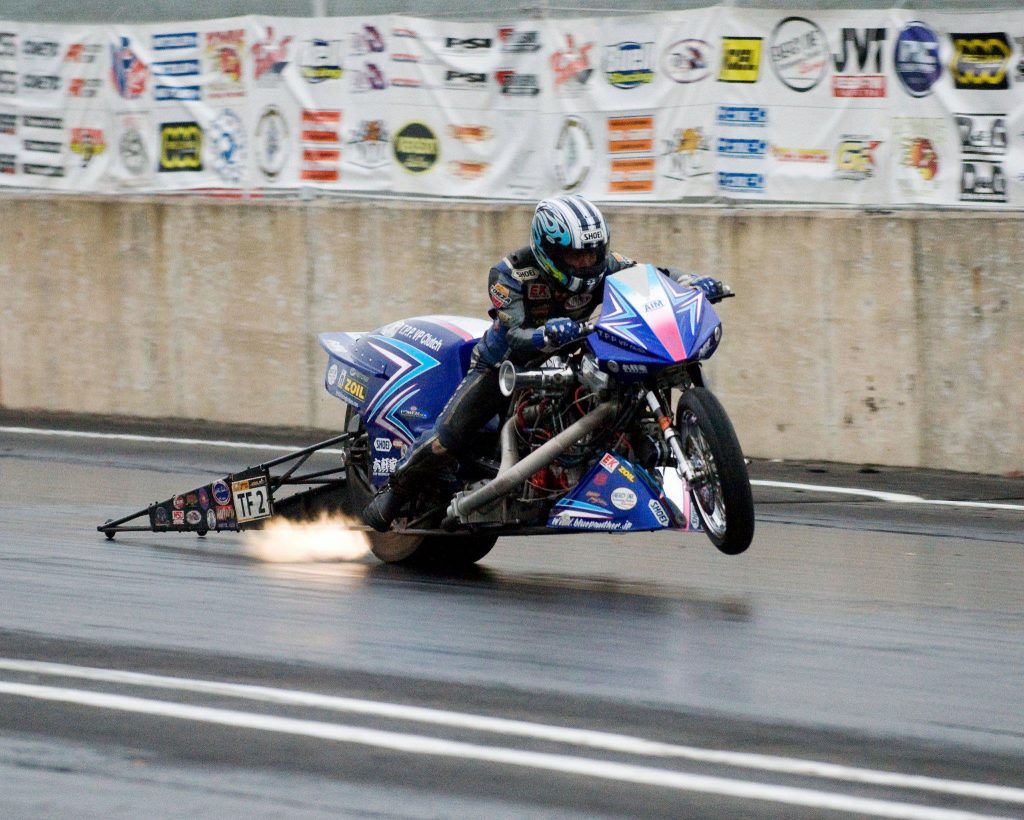 Adding to the excitement, Geiss has called out 16-time champion Larry "Spiderman" McBride for a Saturday night grudge race!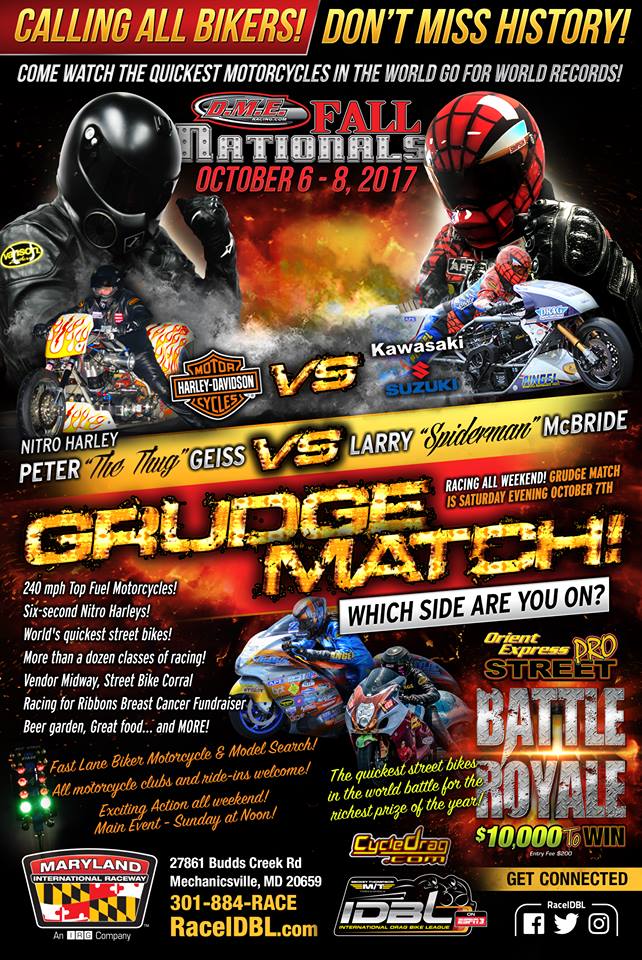 Which other brave Nitro Harley competitors will join one of the biggest motorcycle celebrations of the year at the world's quickest dragbike track?
Don't miss the IDBL DME Fall Nationals, Oct 6-8 at Maryland International Raceway!
IDBL Trim-Tex Nitro Harley Points heading into the final race
1) Peter Geiss 49
2) Billy Hendren 36
3) Bob Malloy 30
4) Billy Jack 28
5) John McConnell 17
6) Jim Doyle 15
7) Larry Stanley 14
8) Jamie Emery 13
This race will again feature extensive social media coverage.
Full Trim-Tex Nitro Harley Results from the WPGC Bike Fest