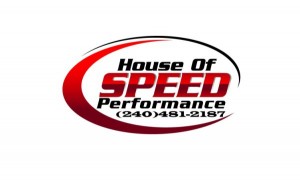 House of Speed has renewed their class sponsorship contract for the popular Crazy 8's class for the thired year in a row! The House of Speed has supported the Crazy 8's racers since the inception of the class back in 2009, and has supported the class ever since.
Last year's Crazy 8's Points Championship was an intense season as an amazing 145 different Crazy 8's racers entered competition throughout the 2011 season. The biggest bike count for the year in the House of Speed Crazy 8's class was at the FBG Spring Nationals at MIR with an incredible 64 bikes entered in competition! The popularity of MIROCK's Crazy 8's class has grown every year since its creation. The .500 pro tree creates an even playing field between pro riders and intermediate riders, and the 8.88 index gives racers a chance to run side by side in the 8 second zone without breaking their wallet.
"The House of Speed Crazy 8's class has been great for the MIROCK Series." said by Jason Miller promoter of the MIROCK Series. "The concept for this class was presented to me back in 2009 by Ronnie Reece, Ty Perry, and Chuck Kay of House of Speed. I would like to thank all of the competitors and most importantly Chuck Kay from the House of Speed for his support of this great class and keeping it going".
House of Speed can handle all of your high performance needs, and they are located in Clinton, MD. You can reach the House of Speed at 240-481-2187 or visit their website at: www.houseofspeedperformance.com
Remember… Support Those That Support Your Sport!
The 2012 MIROCK Superbike Series kicks off the season with the Honda-Suzuki of Sanford Spring Bike Open at Rockingham Dragway on March 17-18, 2012.
For more information on the MIROCK Superbike Series please visit: www.mirockracing.com