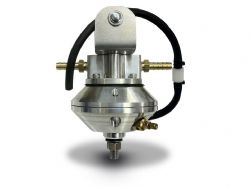 FMU Raising Rate Fuel Pressure Regulator
Rising Rate Fuel Pressure Regulator FMU Boost dependent and fully adjustable (both base pressure and rate of rise). Go from 30 psi to 125 psi and 2:1 ratio to 12:1 ratio of adjustment. The best unit available to date for Turbo and Supercharging applications. Includes all mounting hardware and bracketry.The FMU, when used in conjunction with high pressure drop-in or in-line fuel pump, is a popular way of increase the flow capacity of the injector. Many low to medium boost applications are successful at making good power using stock injectors and an FMU.

Our Price: $269.95

List Price: $299.95

You Save: $30.00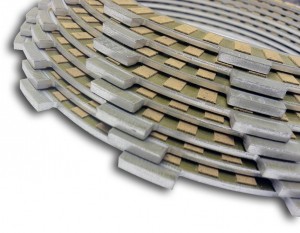 Drag KG Clutch Plates
Drag KG Ultra Performance clutch kits are specifically designed for extreme racing applications. From abusive drag racing applications to motorcycle powered race cars, these clutches will give performance that surpasses other clutches.Be the king of the street or the Track King. Drag Clutch Packs come with steel and fiber friction plates. OEM style clutch springs are also included.

Once you try these, you will never go back to expensive factory plates again.

Our Price: $109.95 – $154.95

OEM Price: $189.95 – $259.95

You Save: $70 – $100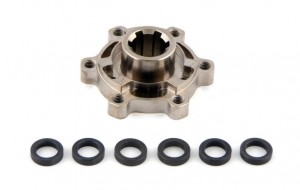 Hayabusa Billet Steel Clutch Mod
The Brock's Performance Clutch Mod assembly disables the factory Suzuki back-torque cam assembly (sometimes mistakenly known as a "slipper clutch"). This allows the rider to perform a smooth launch as opposed to the grab-n-jerk associated with trying to launch a stock machine from a dead stop.
Eliminates 'bucking' during dead stop launches
Replaces factory back-torque limiter
Heavy duty billet steel construction
Smoother operation, longer clutch life, lower ET's
Recommended for 300+ HP applications
Also recommended for back-cut or Fast By Gast transmission
Lifetime guarantee
This kit includes shim spacers to slightly increase clutch pressure without causing chatter or a lack of top end speed 
Our Price: $229.95
List Price: $239.95
You Save: $10.00
Schnitz Motorsports, Inc. is so confident we have the lowest price that we now guarantee it! If you find a lower advertised price from any authorized U.S. dealer on an in stock product, call or email us and we'll match any verifiable price. Why settle for freebie offers when you can save real money on every item and your entire order with Schnitz Motorsports, Inc?