A relentless storm, which included 9o mph winds, tore through Kansas International Dragway, in Maize, Kan. last night, leaving the facility in shambles and racers and staffers devastated.
Track manager Madyson Ayesh wrote on Facebook, "My stomach is an absolute knots, all of the hard work put into this track, the unbelievable amount of hours by my entire family and friends, just destroyed. Pictures can't do justice. We are waiting to find out the next steps and will keep everyone updated on what's next. We could use the positive thoughts, and probably a lot of volunteers."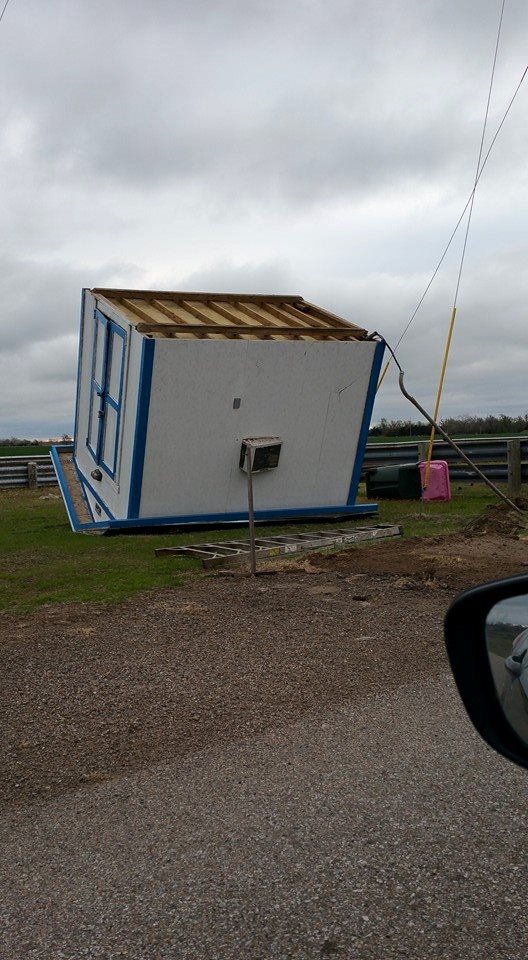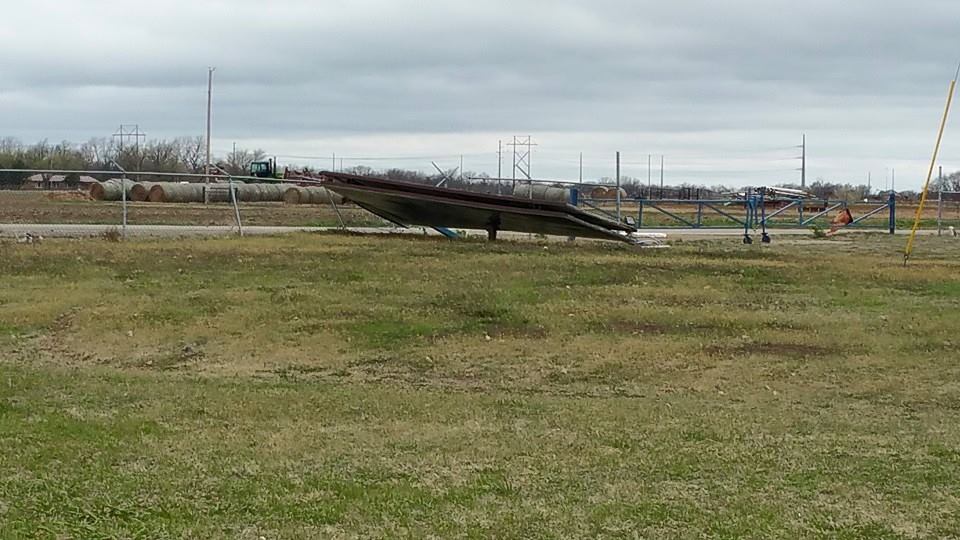 Cycledrag.com contributor and Kansas International Dragway dragbike racer Jacob Andrew Green said, "Seeing my home track in this kind of shape leaves me at a loss for words. Saturday was planned to be a test-and-tune date, but with the amount of damage that has taken place, that is no longer possible. There are people that have put their heart, soul, and every penny of income into this facility to make it a better place for racers to be competitive, and for spectators to enjoy the action – we can only imagine how they feel as of late. KID has really come around in these past few years, and the quality of the facility has increased ten-fold since 2007. However, it will take several hours and a generous amount of money to get the track running again after the storms hit last night."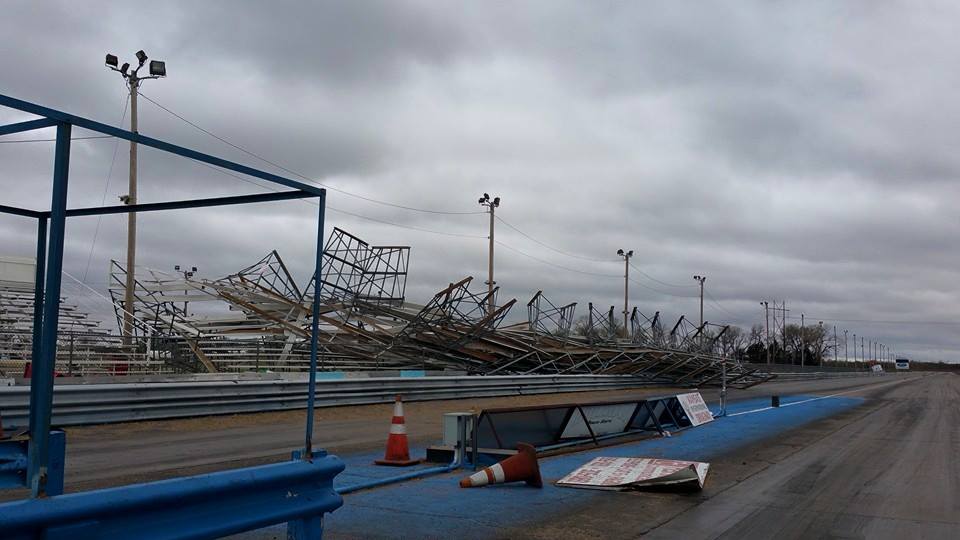 Green and his father both compete on  Kawasakis.  Green races a '78 KZ1000 small tire bike, and his father is on a Koenig Lowboy Kawasaki '04 ZX-12R 1500 c.c. ride.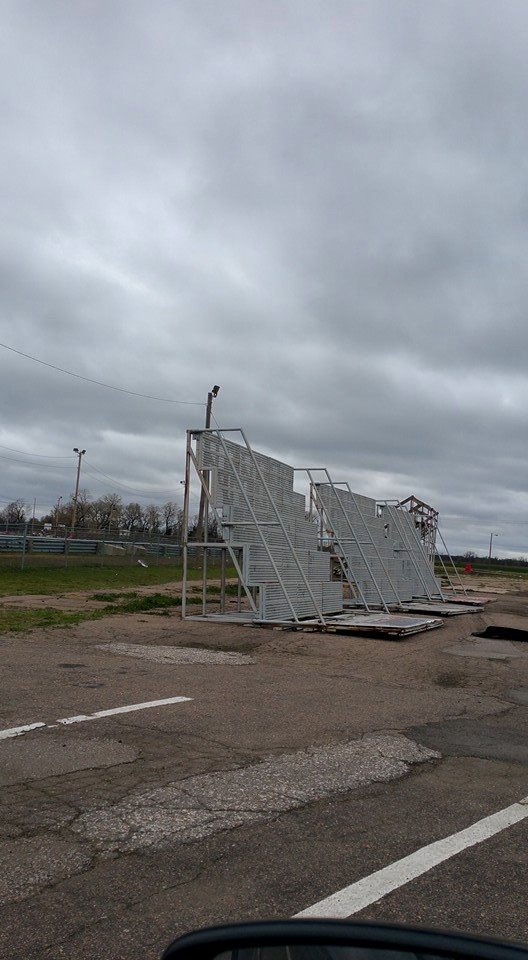 "We will get back to making laps on the track soon, but it may not be for quite a while. The track owners and managers really need racers and volunteers to help clean up and rebuild before we can get back out and start racing again.," Green said. "For those willing to volunteer, Kansas International Dragway is located at 7900 West 61st street north, Maize, Kansas, 67101. They can use a lot of help right now, and they would greatly appreciate it."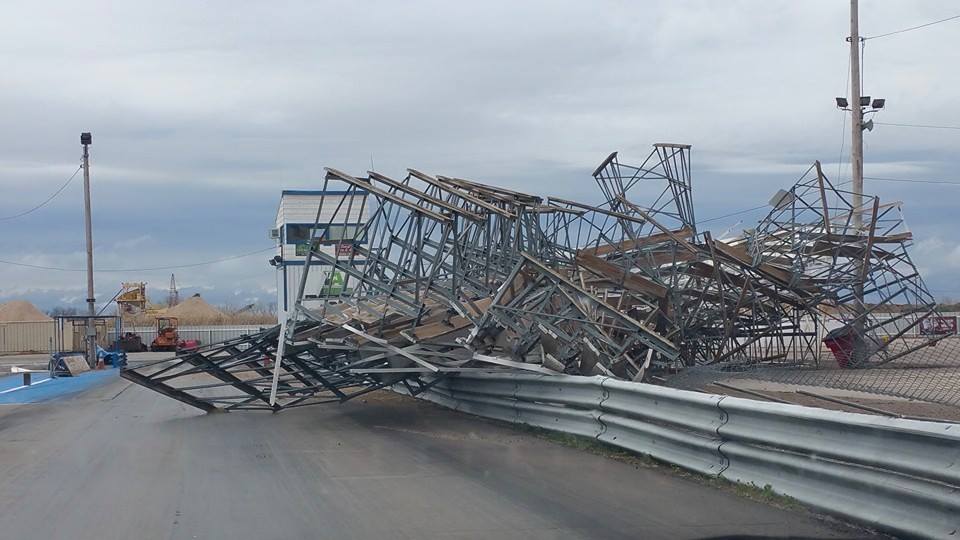 On Facebook Kansas International Dragway posted, "If anyone has access to a crane, fork lift, or heavy machinery, getting these bleachers off the track is our first concern to see the rest of the damage. Please help get the word out that we need this machinery!"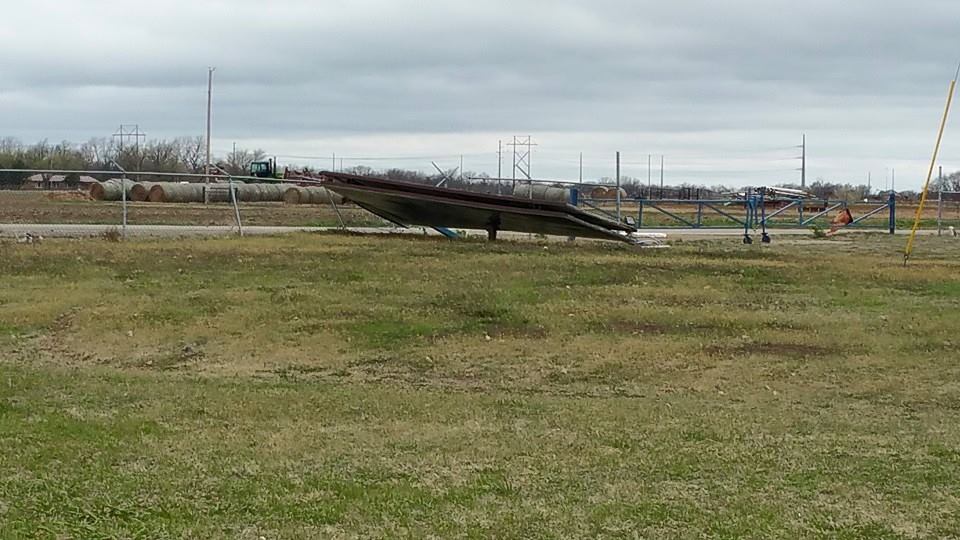 Anybody willing to help or donate please contact Kansas International Dragway and Madyson Ayesh.