Mike Pearce captured the event victory in the Pro Gas category at the AMRA Nationals in Baton Rouge, La., March 28-29.
Pearce said, "What a way to open the 2015 season at the AMRA Cajun Blowout!  Qualifying No. 1, setting the 1/4 mile ET record and the win! We broke Caldwell's previous ET record of 7.916 and set the new standard at a quick 7.904."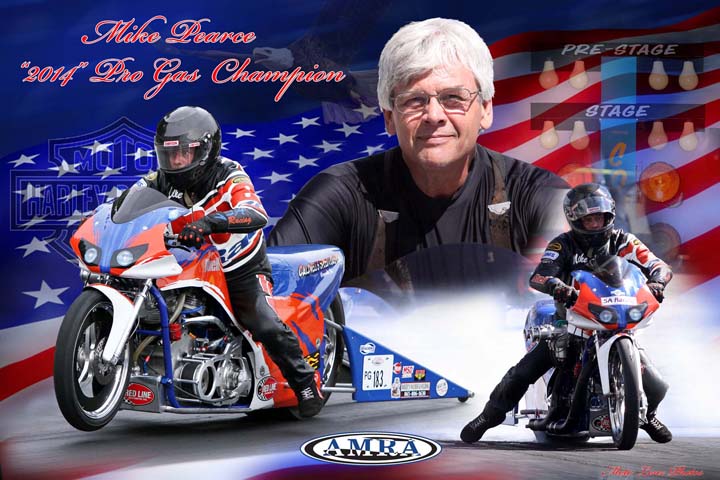 After what seemed to be the longest winter ever, Mike Pearce and Tom Caldwell were chomping at the bit to get back on the track.   An earlier test session at Valdosta had tested the new upgrades and combination by crew chief, Tom Caldwell, that he'd been working on over the winter.  Pearce was able to make some passes, work out some butterflies and obviously get ready for 2015!
Caldwell, a seasoned veteran of the Pro Gas class said, "Saturday was a day to set records as, I have not seen conditions like these in a long time.  The track conditions, the weather, and I were all on the same page, which made for a record day for Mike Pearce Racing.   We ran a 8.12 in the 1st qualifying round, a 7.962 in the 2nd round, a jaw dropping 7.904 in the 3rd qualifying round."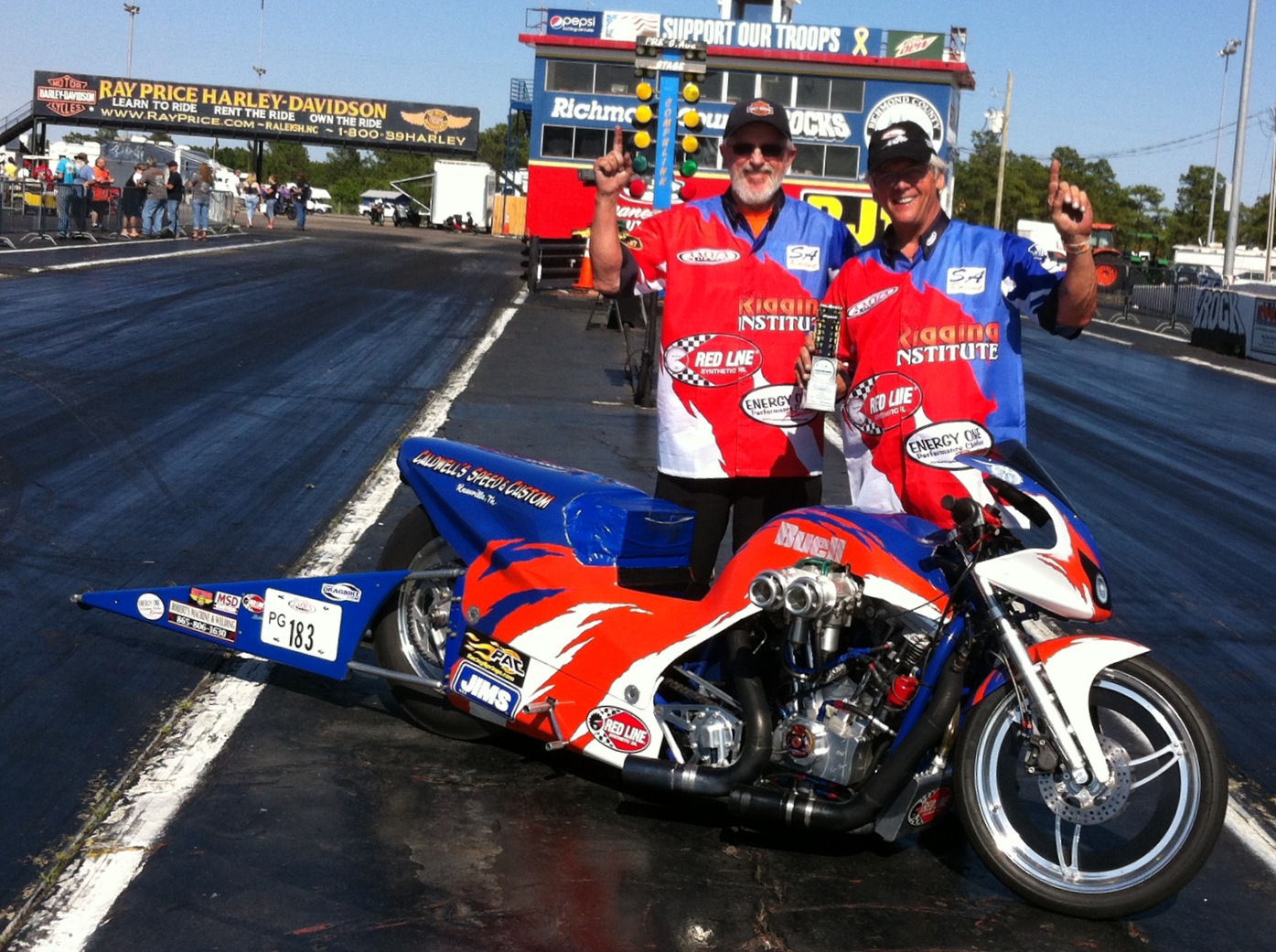 "Going into Sunday, it would have been nice to have the same con ditions as the day before, but that was not the case. Regardless, we had at least one real good day. And in the eliminations we'd earned a bye the first round, Mike took out Donnie Huffman in the second round, and defeated Billy Doherty in the final; WINNING with back to back 8.13's.the 2015 Cajun Blowout."
A huge thanks to the following people, Tom Caldwell, for making it a record breaking weekend for us. Thanks to Caldwell's Performance Center, Gail Byrd, and Mary Lou Brewton, Steve Allstaedt at SA Racing, The Rigging Institute, S&S Cycle, Energy One Clutches,, Vanson Leathers, Jim's USA, VP Fuels.
Mike Pearce Racing, we are looking forward to our next stop– Beech Bend Raceway in Bowling Green, KY, April 25/26.