Eddie Krawiec wasn't even old enough to get his driver's license when he began his first job in drag racing in 1992 at New Jersey's storied Raceway Park in Englishtown.
Krawiec's first assignment was to man the burnout box, a typical entry level position. The aspiring racer would toil away with the broom and hose, waving off smoke and hot rubber, without ever imagining in his wildest dreams what this ground floor motorsports opportunity would blossom into.
Decades later, Krawiec would roll his Vance and Hines Harley-Davidson V-Rod Pro Stock Motorcycle into that same Englishtown burnout box for the NHRA Toyota Summer Nationals as the category's point leader and a three-time series champion.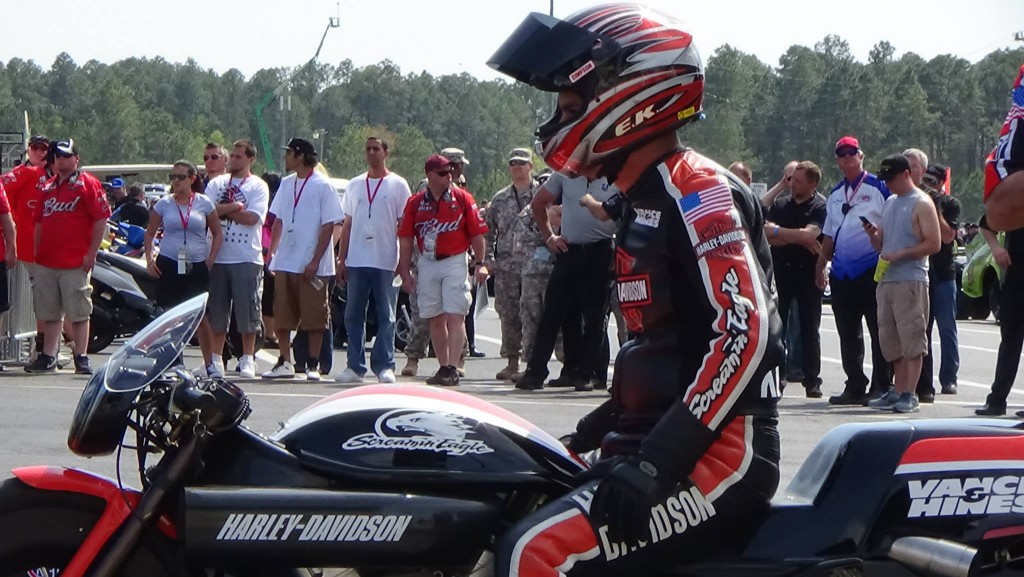 The Harley backing and drag racing at Englishtown are unfortunately a thing of the past. The constant is Krawiec still chasing hsi dreams. In 2022 Krawiec aims to win a fifth NHRA title on the new Vance & Hines v-twin entries.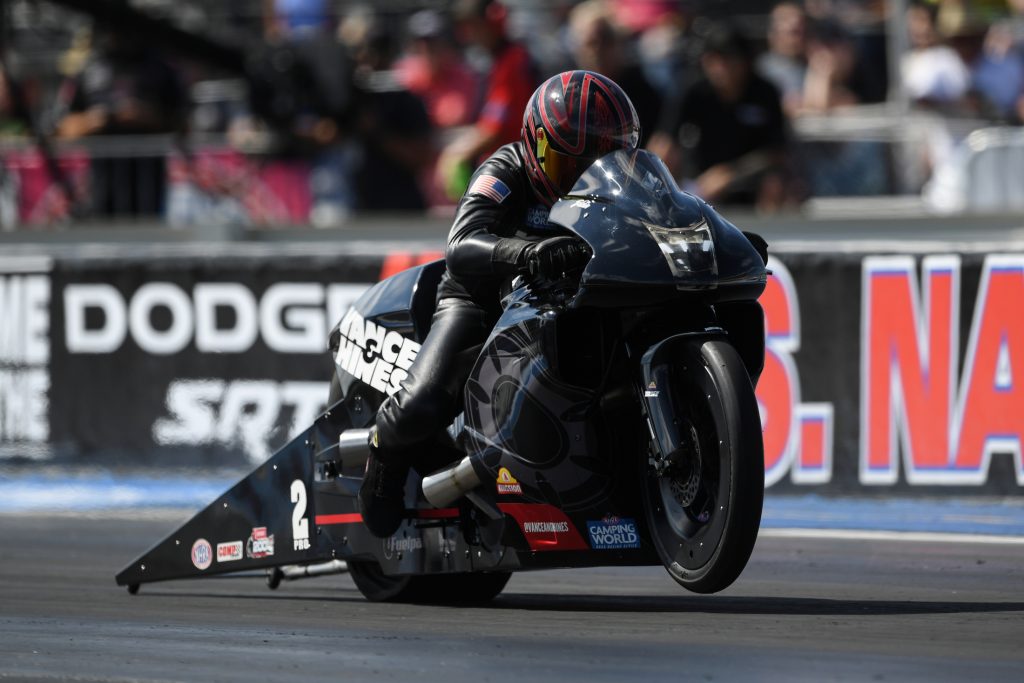 "You can't forget who you are and where you came from. I'm the same Eddie I was in 1992. The only difference is I have a bunch of Wallys and championship rings to show the path I've traveled," Krawiec said.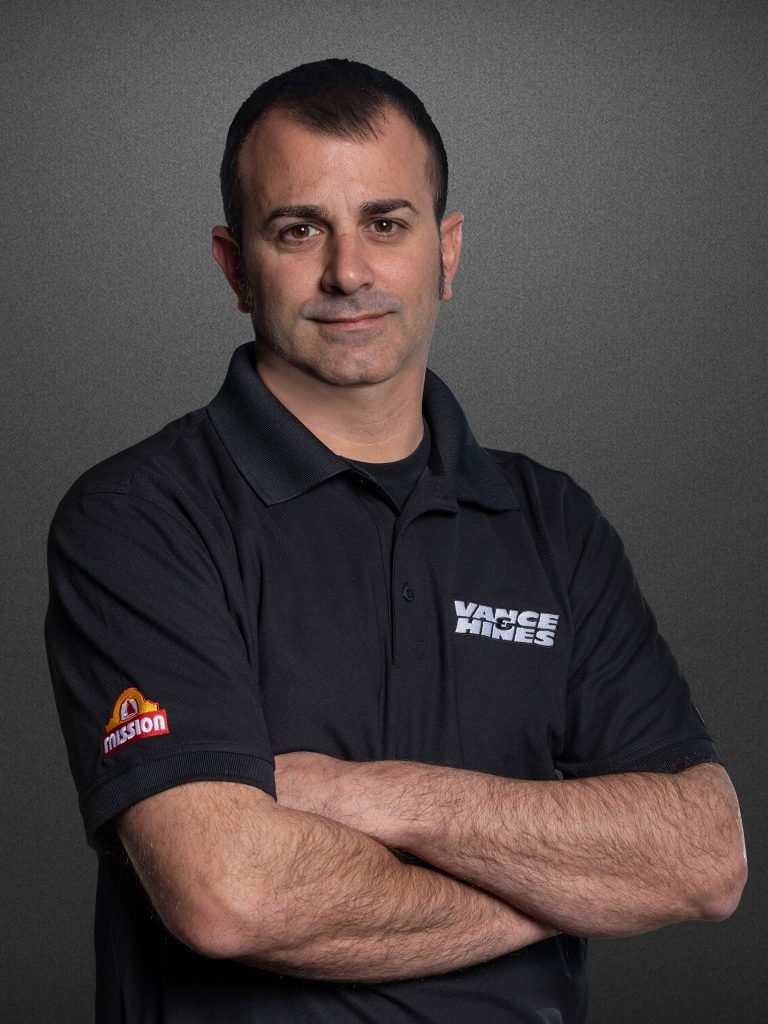 Krawiec continued his work at the race track throughout high school and beyond. The New Jersey native was also working as a mechanic, changing tires, struts and brakes on cars when Raceway Park decided to add a full-time employee to assist the track manager. Krawiec seized the opportunity to move up the ladder, and for the next few years worked side-by-side with his boss, getting an invaluable education on every facet of the business.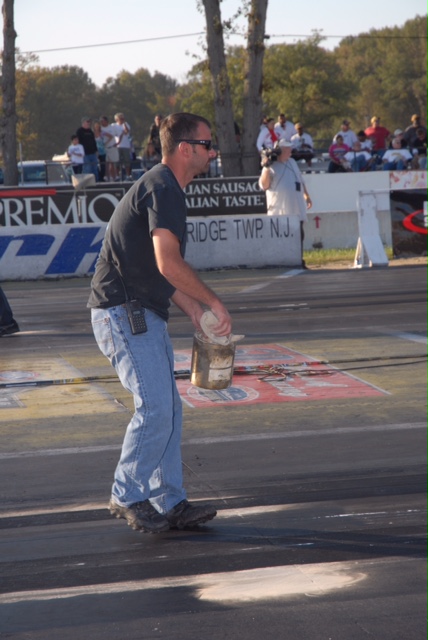 "Working that closely with the track manager, I learned more than I ever imagined," Krawiec said.
Krawiec's career ascension continued when his superior vacated his position in 1998 and Krawiec was selected to replace him. It was also around this time Krawiec began drag racing his street bike when his schedule permitted. For the 1999 season he became more serious about his hobby and purchased a Kawasaki ZX-6 to compete in AMA Prostar's 600 Supersport class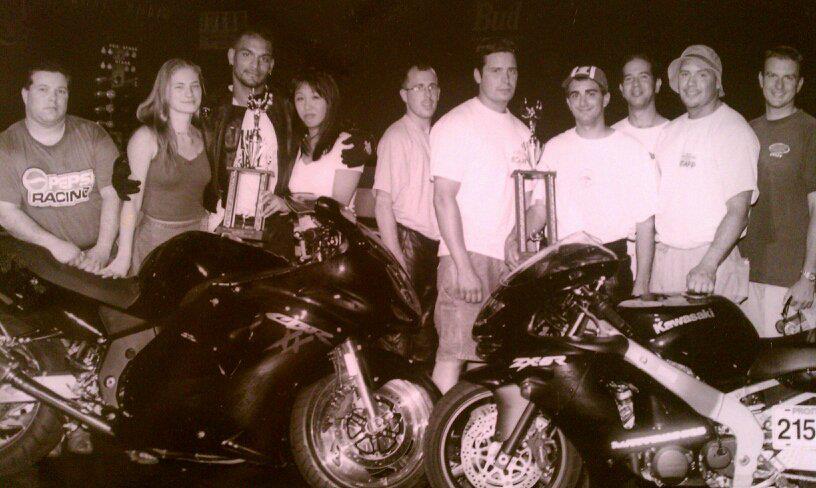 Like law school for a lawyer or medical school for a doctor, perhaps Krawiec could not have picked a more ideal combination of education and experience to benefit him for his eventual vocation in NHRA PSM. The skill set acquired from dealing with corporate sponsors, media and clients as a track manager would prove just as valuable as learning to cut lights and hit shift points in Prostar.
"What I learned as track manger got me here, 150 percent. All those years speaking on the PA, speaking to the media and understanding what sponsors want groomed me," Krawiec said. "Winning isn't everything in what I do. It's more so representing an iconic company in Harley-Davidson."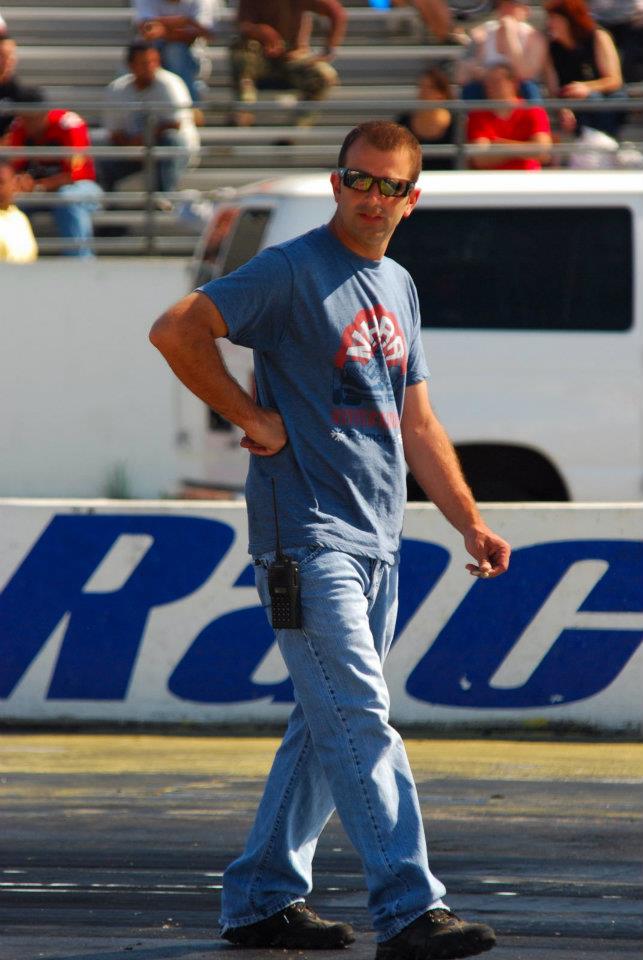 As for honing his racing ability, Krawiec picked an ideal Pro Stock proving ground. The 600 Supersport category called for virtually stock motorcycles and was a class known for requiring a tremendous amount precision and finesse.
"If you look at the top 600 Supersport riders of that era, most of them went on to race NHRA Pro Stock Motorcycle (Ryan Schnitz, Keith Dennis, Chip Ellis, Rickey Gadson, etc). It's a shame the class is gone because it was the perfect breeding ground," Krawiec said. "The bikes had low power so you had to be smooth. It taught you discipline. Nowadays riding a 700-horsepower Hayabusa is more of a tuning game than a riding game."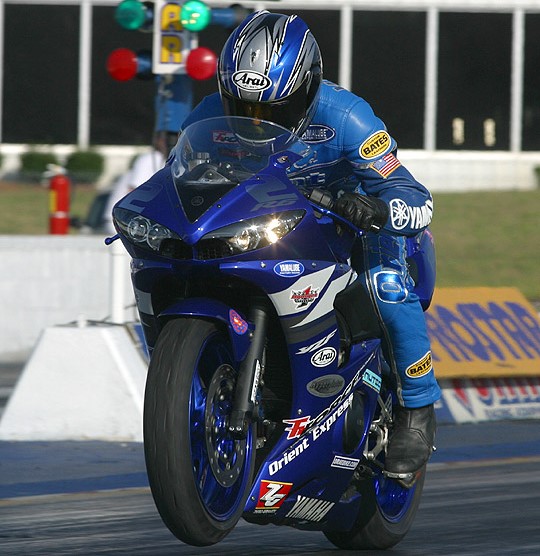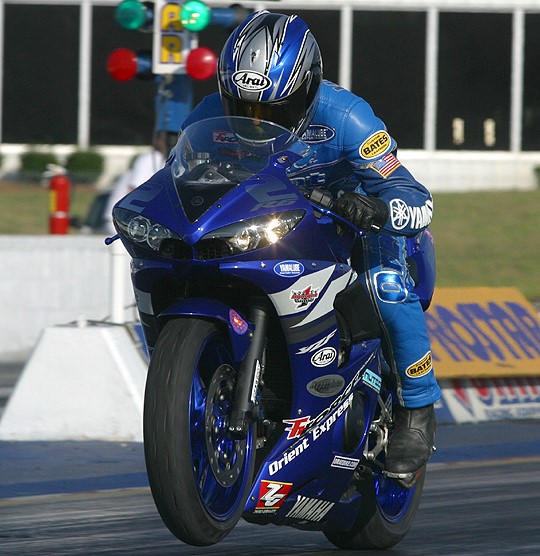 All the stars aligned for Krawiec in 2007. He was hungry to join the NHRA tour full-time and was seeking a major sponsor for his own race team. Vance and Hines was looking to fill the spot left open by G.T. Tonglet's departure. Competition for the coveted job would be as fierce as a U.S. Nationals field, but Krawiec understood something that would vault him above the rest.
"It was about having the overall package. They wanted a person who was capable of representing their company. There are a lot of people out there who can offer great riding. It is the other things you can bring that set you apart. I was fortunate to have it and not a lot of guys did," Krawiec said. "Some teams look for money. I was lucky that I was going to a team where bringing money didn't mean much. It was more about being able to speak well and do the right thing."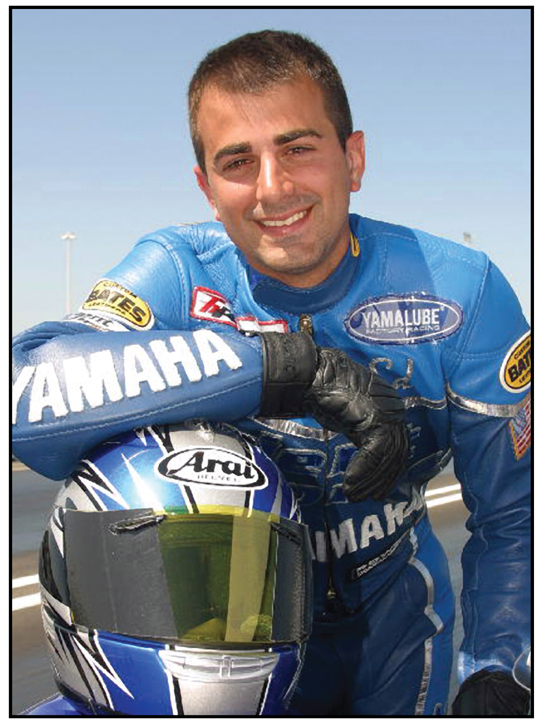 Krawiec's break of a lifetime required relocation to the V&H headquarters in Indiana.
"It was a big jump for me. I picked up everything, moved and started a new life. It was an opportunity I knew I had to take," Krawiec said. "I told myself if I failed I could always come back home and live a normal life. Looking back, I'm glad I took the chance."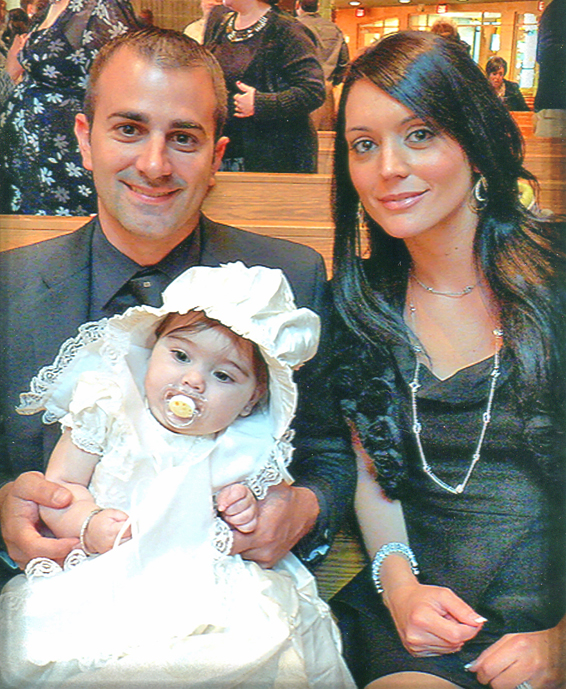 Krawiec's decision paid off. He has become respected as one of the category's most skilled and consistent racers. He won the season championship in 2008, 2011, 2012 and 2017. In 2009 he missed the title by a mere two points to Hector Arana Sr.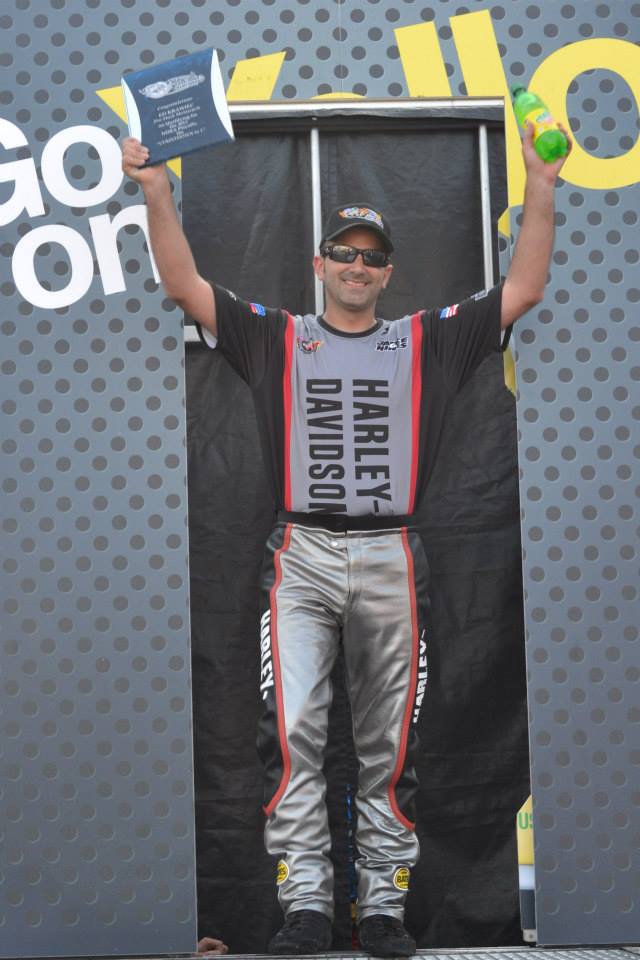 One of the most difficult challenges he faced was being able to successfully adapt to one of the most unique pieces of drag racing machinery in the history of the sport, the high-horsepower, one-of-a-kind, ever-changing Harley-Davidson V-Rod.
"Anybody who tells you they have made a perfect run in their career should get off the motorcycle at the end of the track and never get on one again," Krawiec said.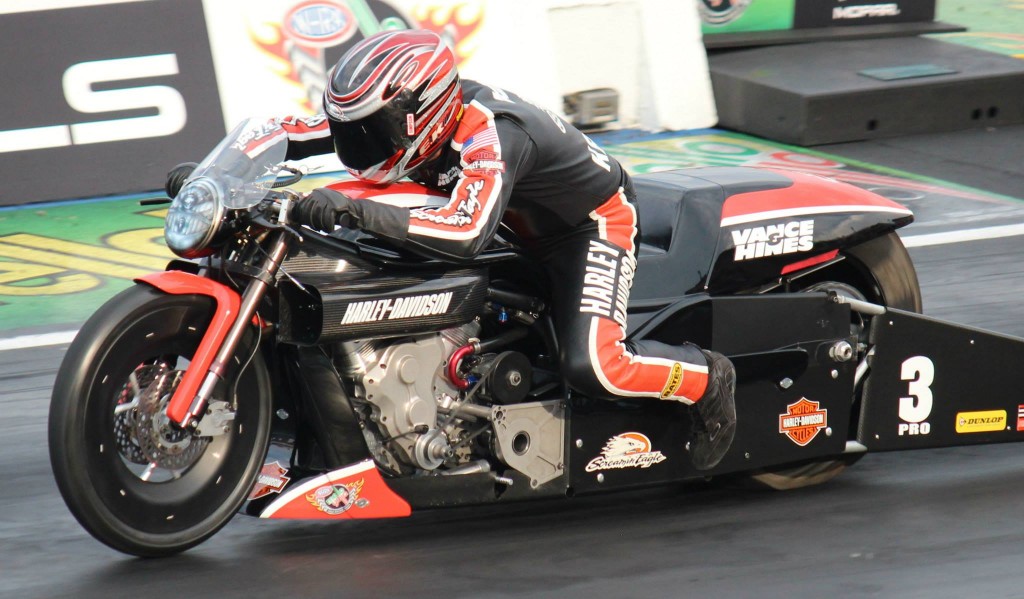 In 2012 Krawiec came full-circle in the winner's circle by collecting a Wally at the same track where he stood in the burnout box as a 15-year-old kid trying to make a few bucks. An annual trip back home to Englishtown evokes a strong reminder for the V-Rod racer.
"Appreciate what you have and what you came from, and if you can, give back to others," Krawiec said.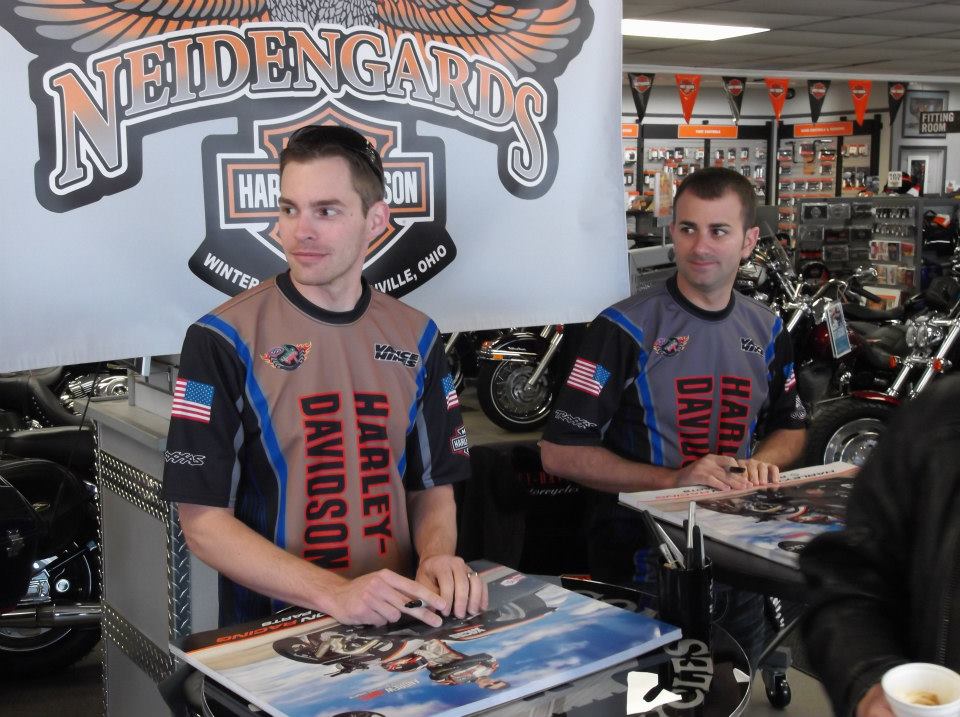 The former track manager says the true key to his success is keeping the pressure low.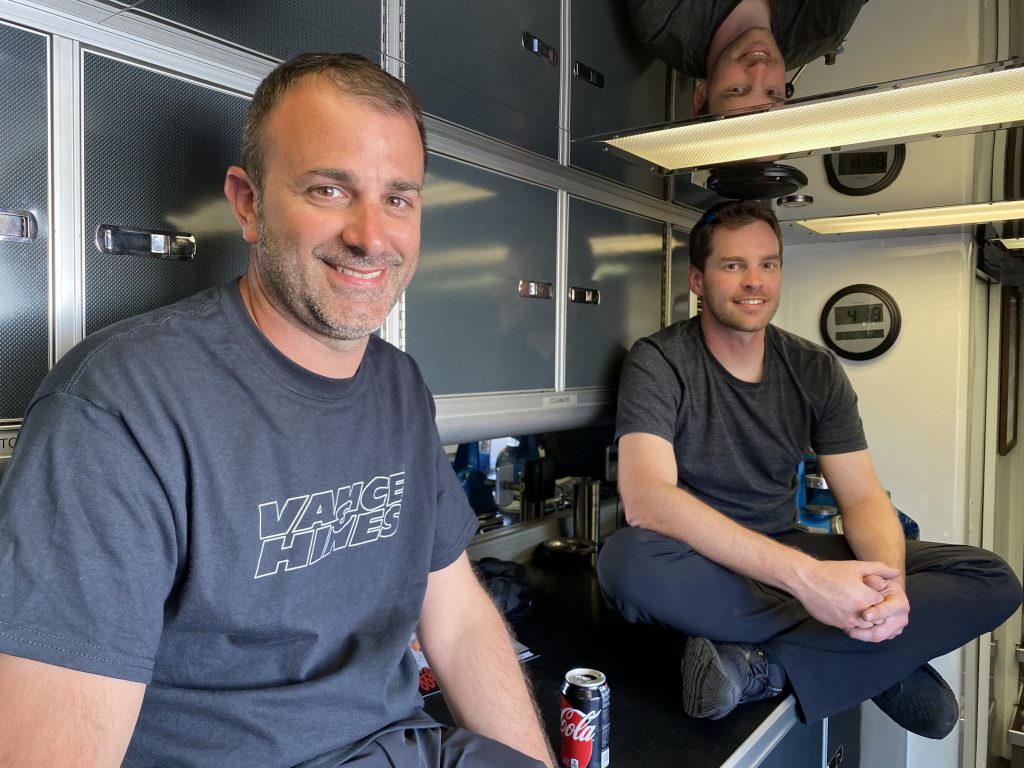 "I want to win the championship and win every race but I don't put pressure on myself to do it. Right now I'm having fun. I just try to live up to my name as "Steady" Eddie," Krawiec said. "I just need to do my job, be consistent and perform"
There are more videos on the Cycledrag Youtube channel (please subscribe here) and the Cycledrag.com Facebook page (Please like here) and more will be coming soon. Check back daily.