Eric McKinney has utterly dominated Pro Extreme Motorcycle the past three seasons.
Little has changed so far in 2015.
McKinney's perfect record stayed intact when he won round No. 3 of the PDRA series, the Cajun Nationals from Thunder Road Raceway Park in Shreveport, La., April 30-May 2.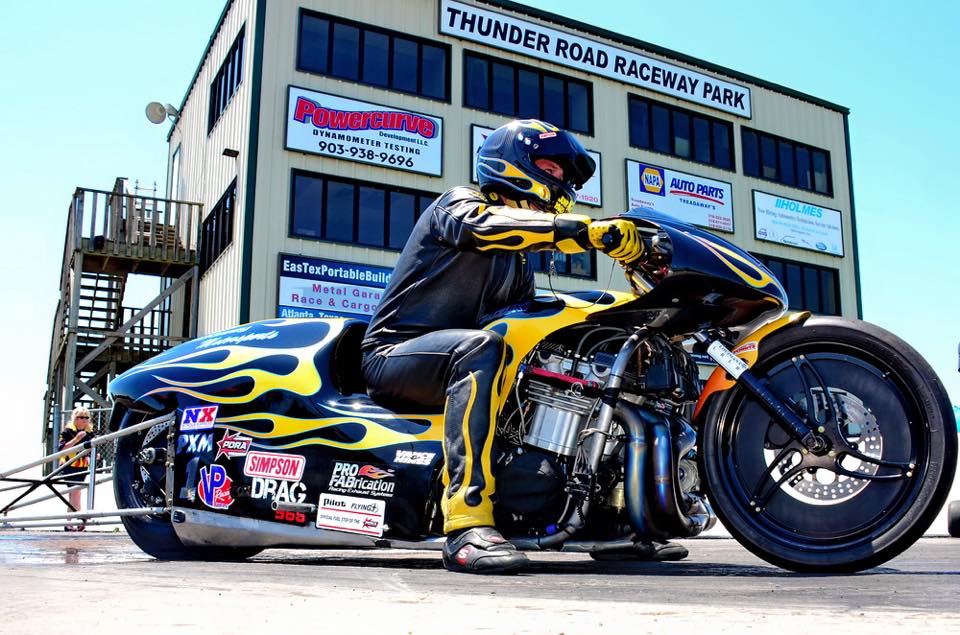 "It's kind of unbelievable, almost like a dream," McKinney said. "We have the best team out there and I couldn't do it without all of them. Everybody works hard from the time we get there till we leave and the results show."
McKinney's father, and team owner, Scott McKinney has fielded teams in the highly competitive environment of motorcycle drag racing for decades. The father-son team knows quite well, a streak of dominance like this is something that doesn't come often, and something to be thoroughly enjoyed.
"I think sometimes that it's unfair for us to have such a great team, but I think back to how long dad has raced and the years I've raced up until dad put the dream team together," McKinney said. "We got beat just like we are beating everyone now. I love drag racing motorcycles at this level and plan to do it as long as possible. I want to ride this win streak out as long as we can because it could change at any time. You are only as good as your last race."
Next up for McKinney is the PDRA Mid-America Open from Gateway International Raceway in St. Louis, Mo., May 28-30.
McKinney thanked his entire team and also the PDRA, Vance & Hines, Drag 965, Nitrous Express, Simpson Helments, ProFab Headers, and most of all my team!