One of the most dominant men in all of motorcycle drag racing throughout the past half-decade has been Pro Extreme Motorcycle standout Eric McKinney, 30, of Hamersville, Ohio.  McKinney has only been racing as a pro since 2009 yet has already complied an astounding 26 national event victories and five championships, including four straight in PDRA's Pro Extreme Motorcycle.
"We absolutely have a target on our backs. It's going to be really important for us to get off to a good start like we did last season," McKinney said while loading his trailer for the season-opening PDRA Nationals from Tulsa Raceway Park, Okla., March 10-12. "The competition has really stepped up. It's going to be a tough year."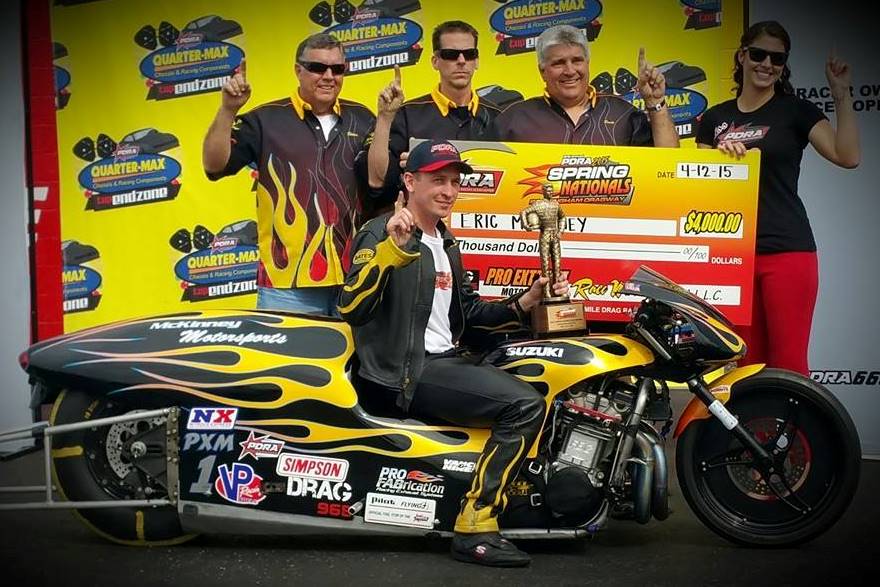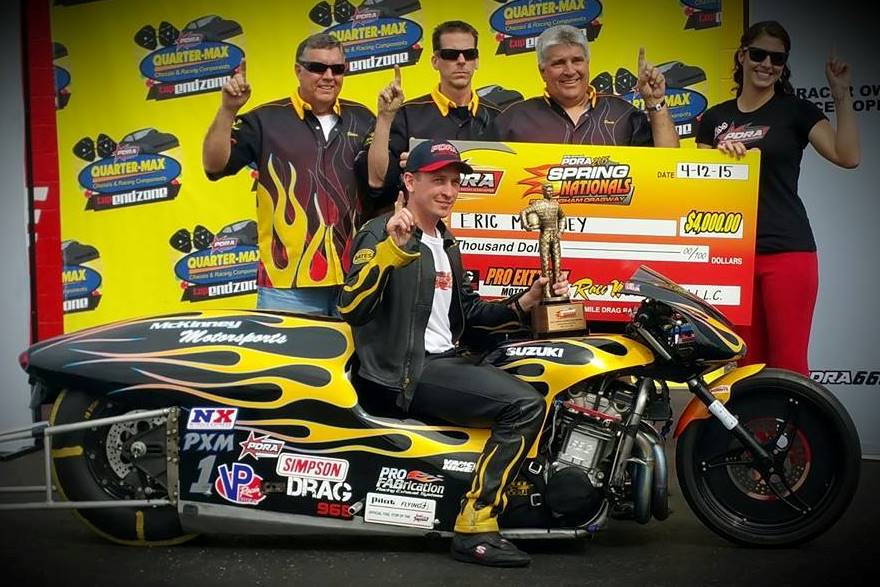 McKinney, who began last season with three consecutive victories, felt the fields tighten up as the year wore on.
"At the finals in Virginia there were 11 bikes in the 4.0s. I went 4.08 and I was the No. 7 qualifier," said McKinney, who finished with three runner-ups in 2016.  "4.08 used to get me No. 1"
McKinney has a plan to keep up with the improving competition. First, his talented tuner and teammate Ashley Owens has been working closely with Vance & Hines' Eddie Krawiec to utilize some state-of -the-art motor components, including a new crankshaft and cam design. Secondly, McKinney and Owens have one of the last chassis made by PMFR's John Trutnau and plan to roll it out by the second or third race.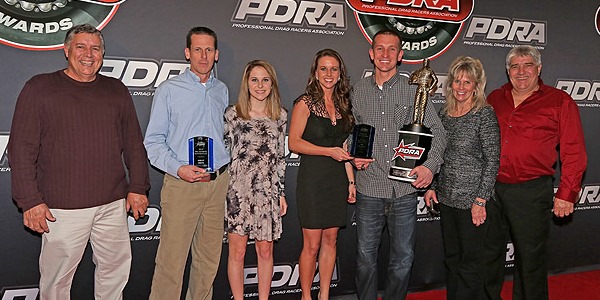 "It's brand new," McKinney said. "It's just been sitting at Ashley's shop. I think my current chassis is a little tired. The 60-foots have fallen off to around 1.04. Last season Ashley was going .994."
When he makes the switch to the new chassis McKinney will not let his old bike go to waste. He has an exciting plan for it.
"We will be running it in some Pro Open races with ManCup. I think it will be a lot of fun. Joey Gladstone (DME's defending ManCup Pro Street champion) is really flying and has been some 6.40s. I know we can go 6.30s. It should make for some great racing," McKinney said.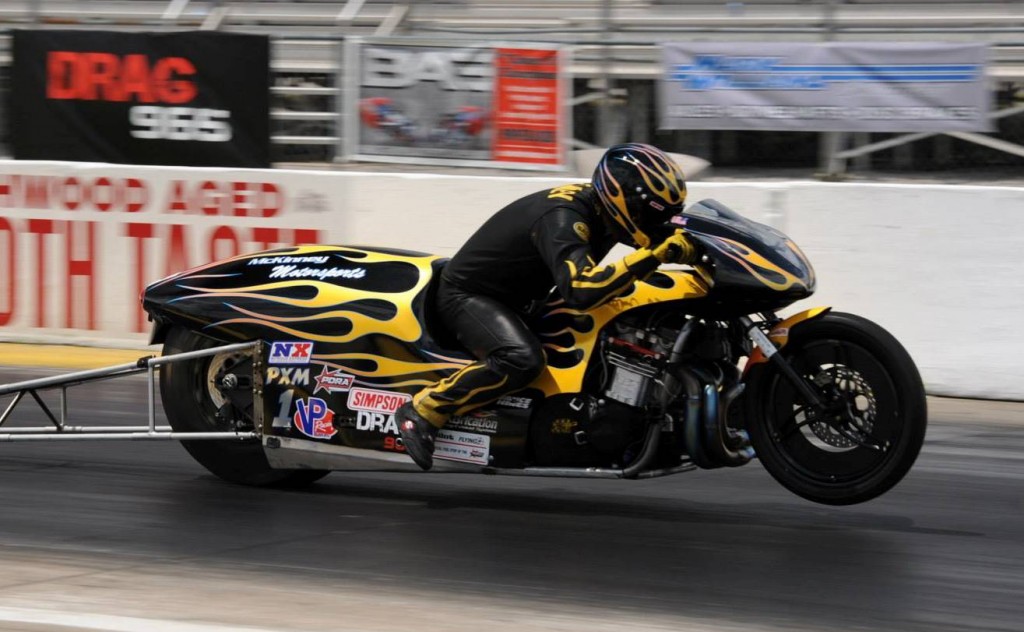 The extra 660-feet of racetrack is something McKinney will relish.
"Eighth-mile is fun, but there is nothing like quarter-mile. That's what drag racing is all about," McKinney said. "Things really change when you get above 200 mph."
It should also be a lot of fun to watch.
McKinney thanked his entire team and family, McKinney Motorsports, Vance and Hines, Drag 965, Simpson Helmets, Fast By Gast, Schnitz Racing, ProFab, PMFR and McKinney Farms.