It is with a great measure of sadness Cycledrag.com reports the passing of one of the true pioneers and icons of the sport of dragbike racing, Ray Price. According to spokesperson David Chatham, Price, 78, died in his sleep Wednesday night.
Price was a member of the AMA Hall of Fame and the owner of Ray Price Harley-Davidson, in Raleigh, N.C.  He started the successful dealership in 1992.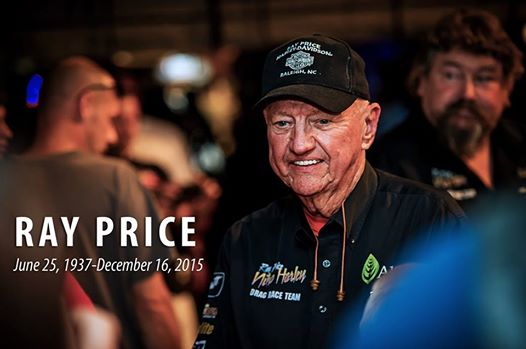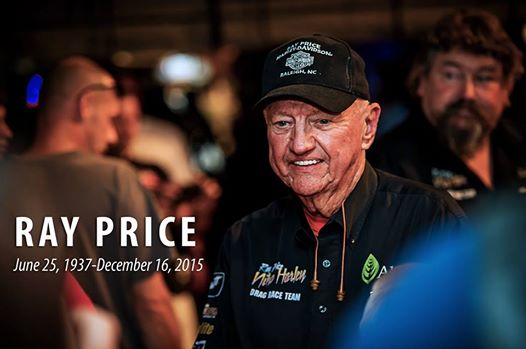 "We mourn the passing of a tremendous man, a dedicated husband and parent, and a legend in motorsports," said Mark Hendrix, General Manager of Ray Price, Inc. "Ray Price was a North Carolina icon with a huge heart, an unwavering passion for sharing his love of motorcycling, and a dedication to philanthropy and community service."
Price was actively involved in his own Nitro Harley team with rider Tommy Grimes, a defending two-time NHRA Harley-Davidson Top Fuel Drag Racing champion.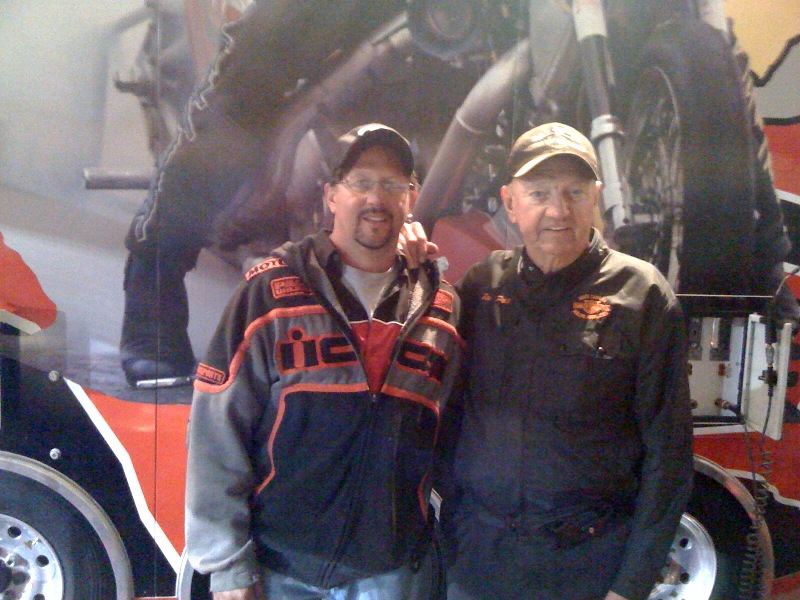 Growing up on a tobacco farm, Price bought his first motorcycle in 1963.
His motorcycle drag racing career began in 1967 at the age of 30. It all started with a 1966 Harley-Davidson Sportster that turned lots of heads at his first professional race in Atco, N.J.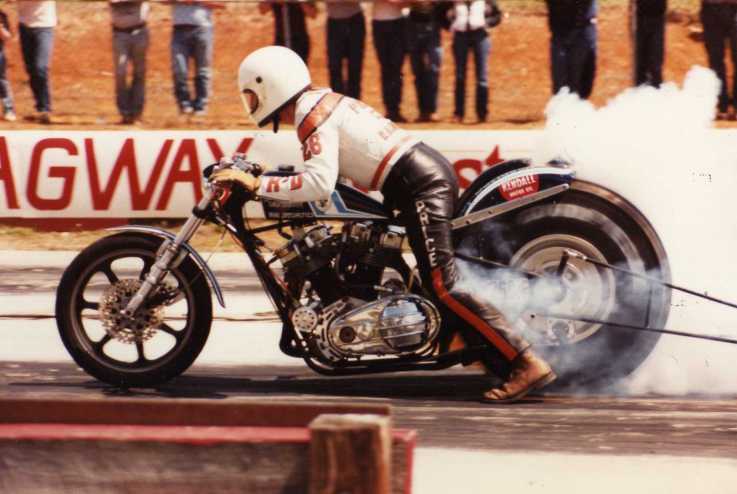 Ray's performance-enhanced Harley drew criticism from his more experienced adversaries. They balked in disbelief that it had less cubic inches but more power-per-cubic inch. After officials tore down his engine and checked it three times, they found nothing to disqualify him. The win earned him the respect of his peers and the racing community. Thus it became the official formation of Ray Price Racing, and a racing legend was born.
Price is best known for his success in motorcycle drag racing and as "The Father of the Funnybike." Ray was instrumental in creating the current style of two-speed racing transmission. He also designed the first wheelie bar for motorcycles, allowing more power to the rear wheel without flipping the bike.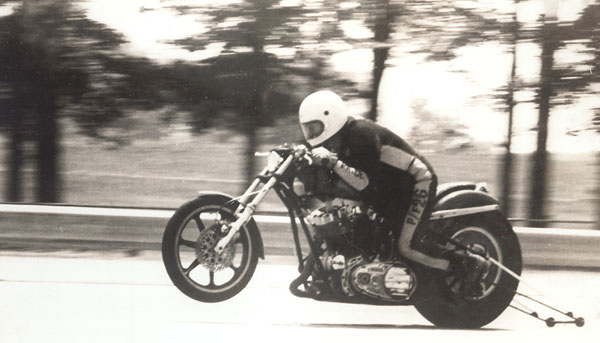 Price's individual accolades include being inducted into the American Motorcycle Association Hall of Fame, the Sturgis Motorcycle Hall of Fame, the N.C. Drag Racing Hall of Fame, the East Coast Drag Times Hall of Fame and the National Motorcycle Museum & Hall of Fame.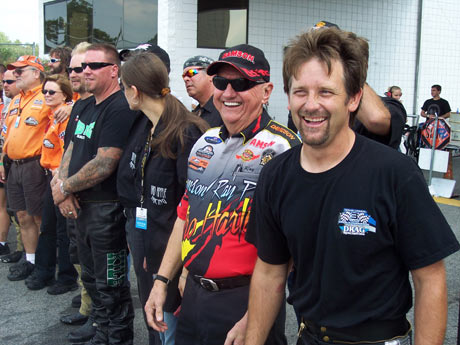 The Ray Price Motorsports Racing Team has active or historical memberships in AMRA, IHRA, NHRA, MAMA, AMDRA, IDBA, ADBA, NMRA, Dragbike USA, AHDRA, AMA Dragbike, and Manufacturers Cup Racing. Price was also instrumental in the creation of the Top Fuel Harley Racers Association (TFHRA) in 2014 to encourage racers competing in the NHRA Harley Drag Racing series to work together to take the sport of Top Fuel Harley Racing to the next level.
In his multiple years of racing, Price won 46 national events and set 51 records, and was the National Points Champion in 1979-80. Throughout the mid-1980s and into the mid-1990s, Price coached a stable of riders and even returned to the racing seat to dust the competition from 1995 until 2003. Prior to retiring from his on-bike racing career at the age of 66, Ray set the IHRA nitro-fuel record of 6.36 seconds at 224.21 MPH.
Price is survived by his wife, Jean; daughter, Robin, and grandchildren Rebecca and Jordan Richardson.
Cycledrag.com sends its thoughts, prayers and condolences to the family of Price.
Godspeed Ray.