Learning to race a nitro methane-fueled, 240-plus mph Top Fuel Motorcycle is daunting and unforgiving.  A mistake could be a matter of life and death.  Few individuals are even willing, or brave enough, to take the task on.
Top Fuel Motorcycle has proven to be so tremendously demanding that even all-time great riders like Hall-of-Famer Terry Vance of Vance and Hines walked away from it with no desire to ever return. Vance often says his machine "scared him."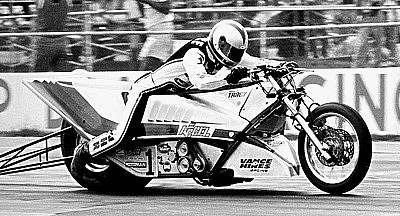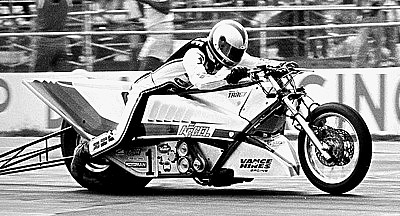 Larry "Spiderman" McBride has a resume that includes 14 national championships, the sport's first five-second pass, and up until an engine explosion caused him third-degree burns last Sept., a remarkable streak of trouble-free safe racing.
Perhaps one accomplishment that goes unsung for McBride and his brother Steve is the duo's ability to quickly train new Top Fuel Motorcycle racers. Who has helped bring more talent into the class than the McBrides?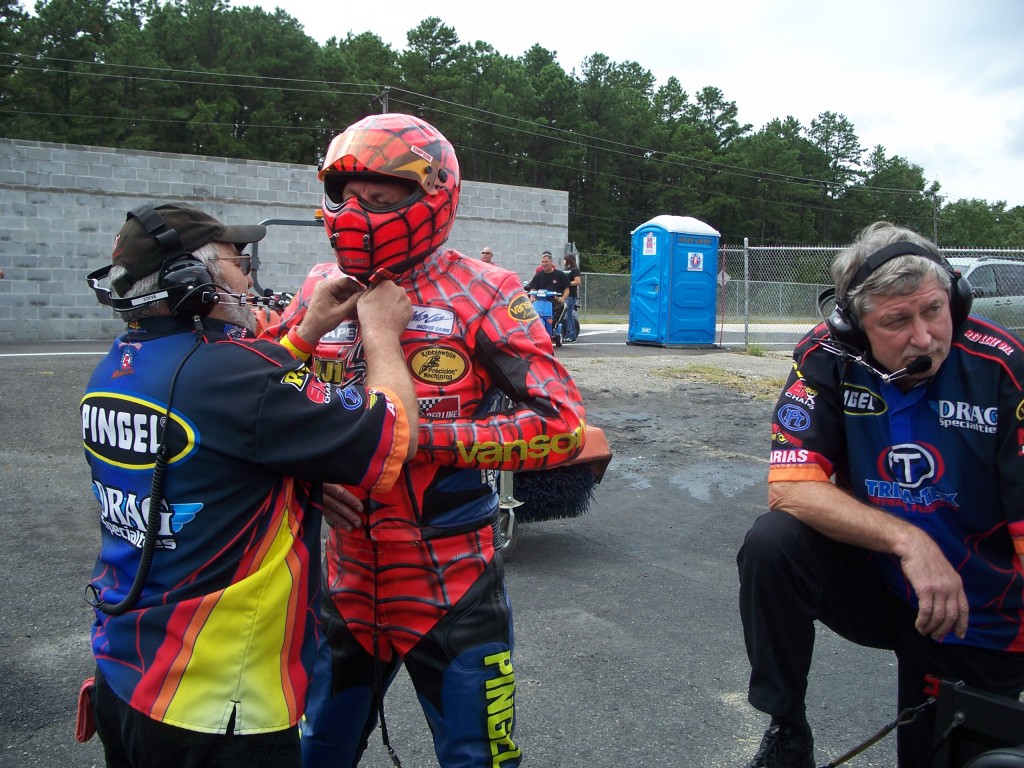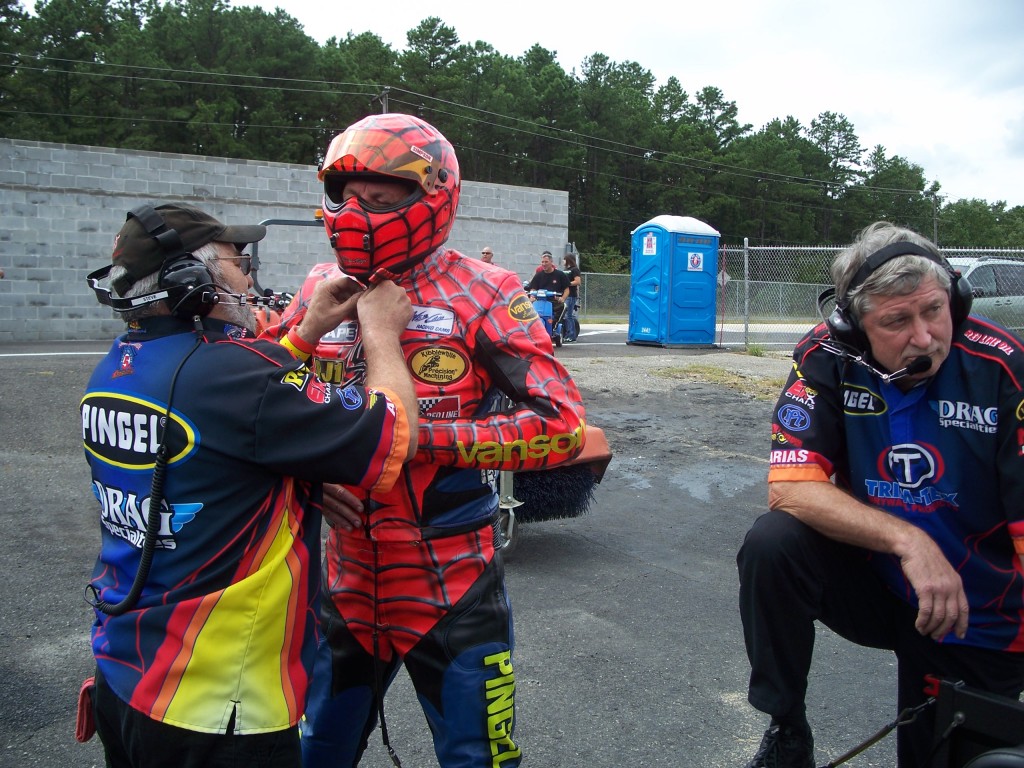 Former Pro Mod standout Dave Vantine is a shining example.
Three years ago Vantine and McBride teamed up, with the Spiderman providing training and guidance for the overwhelming transition to Top Fuel.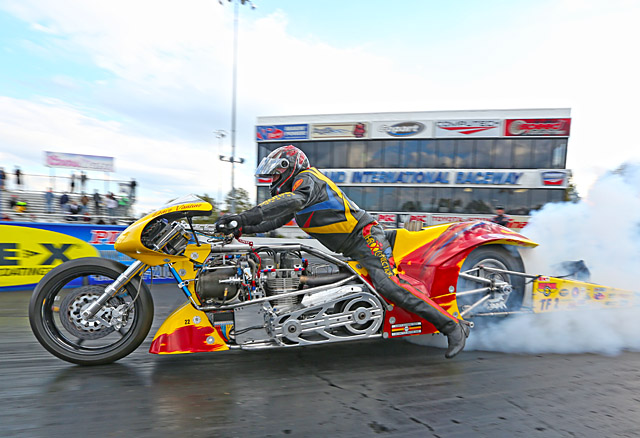 "I owe so much of this to Larry. Not only has he taught me a lot, he was the one who suggested I give this a try," said Vantine, who initially rode for nitro veteran Greg Pollard, but has since purchased the team.
By the end of the 2015 season Vanitne became the sport's third quickest racer by virtue of his spectacular 5.77 at the ManCup World Finals from Valdosta, Ga in Nov.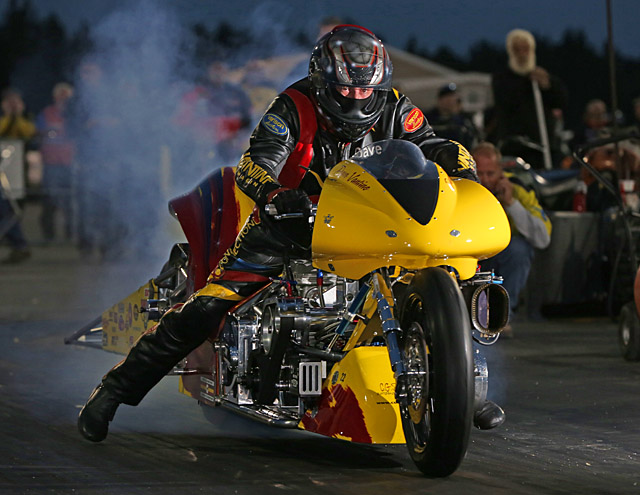 "I am still trying to get my head around the run. I have watched the video probably 100 times and it was simply the run of a lifetime," said Vantine after the run.
Vantine's 5.77 trails only No. 1 Peter Svensson (5.70) and No. 2  McBride (5.74) on the career best list.
"I was just amazed. That was the first time I have ever seen a 5.70-pass as a spectator. It was just awesome," McBride said. "I knew Dave was going to go quick, but I didn't know he was going to go that quick. I'm very happy for him and his crew. Whoever wants to race in 2016 better bring a quick bike, because we have a lot of them in this class now."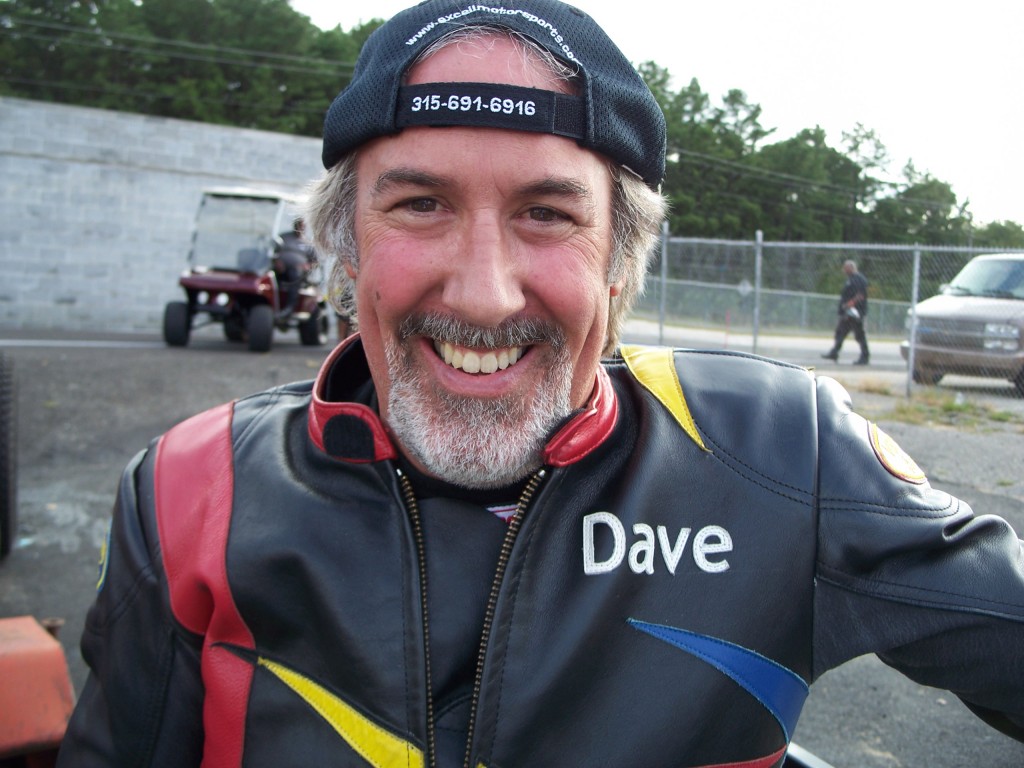 And most importantly, Vantine has enjoyed three very trouble-free and safe seasons in Top Fuel.
Now Vantine's fierce competitive spirit has him wanting even more.
"I have a video (of the 5.77 run) that clearly shows the bike being shut off about 150 feet short of the finish line. There has been debate, but the reality is the bike has more in it," Vantine said. "The speed would have been more in-line with what it should have been; maybe 244-245 mph. The 239 mph is way short."
Watch Vantine's 5.77 in slow motion and keep an eye on the flames coming out of the pipes in relation to where the finish line is.
Vantine has some huge goals this season – 5.60s and a championship.
"In my mind I still have not beaten Larry fair and square where we are both under power," Vantine said. "He has beaten himself. I'll know when it happens."
Vantine's rapid progression conjures up comparisons to another McBride-taught fast learner.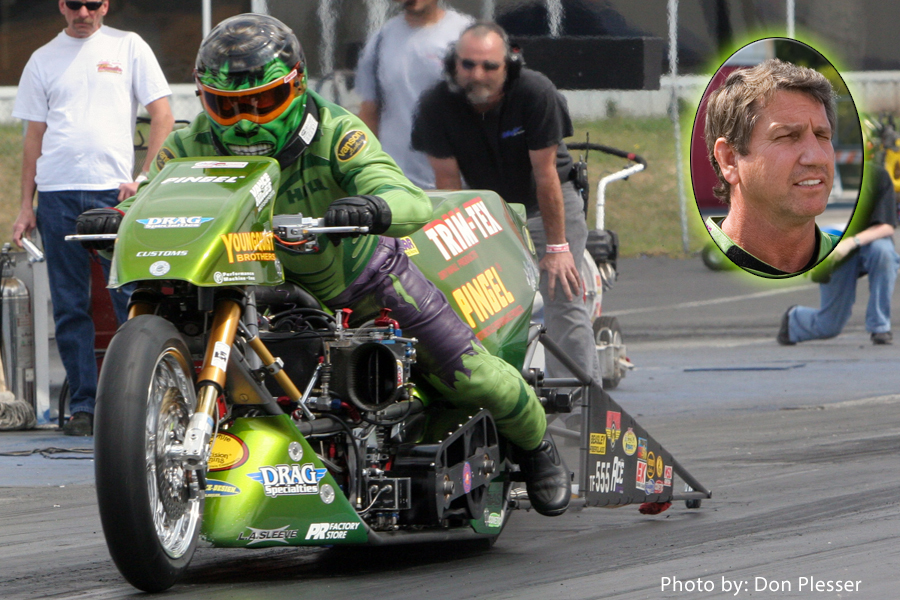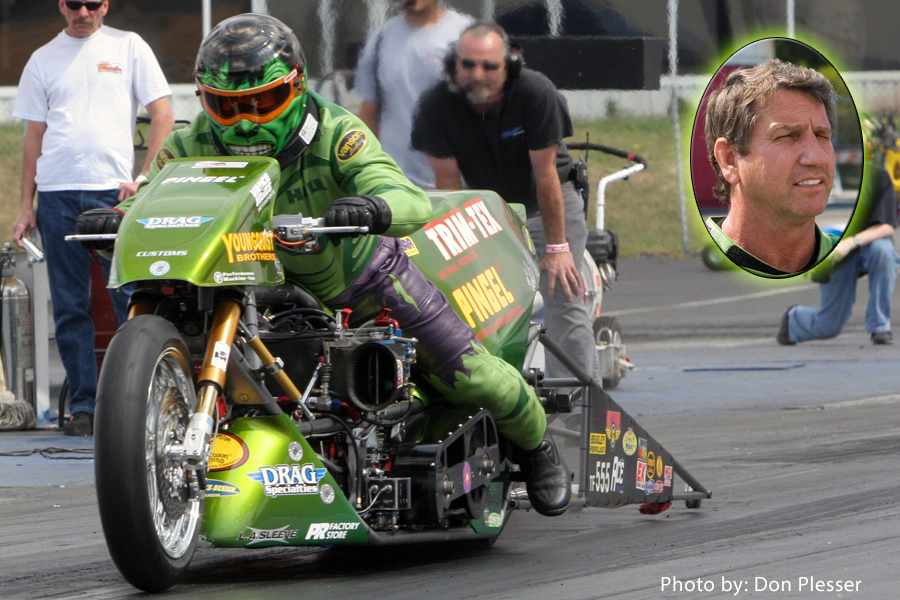 2005 AMA/Prostar Top Fuel champion Jimmy "The Hulk" Brantley may have successfully learned to ride a nitro bike quicker than anyone else in the history of the sport.

Veteran Top Fuel racers continually emphasize the importance of years of experience when it comes to piloting one of these volatile machines.
How then, did Jimmy "The Hulk" Brantley go from racing a few times on a street bike to winning a Top Fuel championship?
"I've always loved motorcycles and I have always done radical things," said Brantley, the ex-Marine who raced off-shore power boats and flew stunt planes. "The first time I went to a race I saw the Top Fuel bikes in the pits and I knew I had to try it."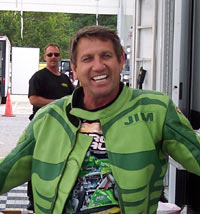 Brantley's debut race was at an AMA/Prostar event at Gainesville Raceway, Fla., in the spring of 1999. The Hulk competed in the Street ET category aboard his Suzuki Hayabusa and was eventually defeated by AMA/Prostar regular winner Debbie Knebel.
"I swore I'd never get beat by a girl again. That's why I went to Top Fuel," joked Brantley. "There are no girls there."
At the end of the 2001 season Brantley committed to making the transition to the nitro category and purchased the machine of England-based Top Fuel veteran Brian Johnson. From his very first outing on the 1,200-plus horsepower bike Brantley showed immediate signs of talent.
However Brantley soon became overcome by the immensely steep learning curve that comes with working on a one-of-a-kind motorcycle.
"It was very difficult to work on because all the parts were one-off," Brantley said. "It was way more than I expected."
The final straw came in Brantley's second pro race when he destroyed a motor in Atlanta of 2002. Soon after he decided to sell the bike to a buyer in France.
Months later, eager to get back in the saddle and fully aware of his previous dilemma, Brantley began talks with McBride about the possibility of building a new bike from the ground up. The idea was to keep the bike very similar to McBride's and for McBride and his team to assist Brantley with tuning and maintenance. McBride saw an opportunity to add another bike to a class starving for participants and within no time the partnership was formed.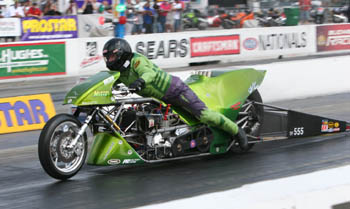 "I knew right away that Jimmy had the ability to do this with the right guidance," McBride said. "It's not something we could do for just anybody. I had a very good feeling about him from the beginning."
After two full seasons of following McBride to the track on race weekends to learn as much as he possibility could, Brantley's bike was completed and he debuted at the beginning of the 2005 season. From there Brantley went on to have perhaps the most successful AMA/Prostar rookie season ever.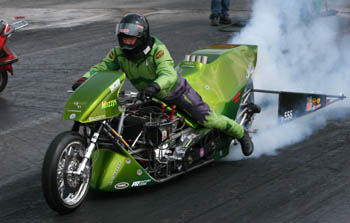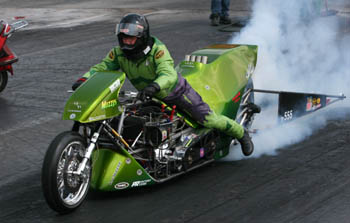 He claimed the championship and became only the second rider in the history of the sport to run a five second pass.
"I never thought it would it happen this fast. It's a dream come true," Brantley said.
It's clear a big part of team McBride's legacy will be its ability to bring new quality riders into the sport.
The question now is, who is next?
McBride has said he wants to eventually put his longtime team member Chuck Stuart on a bike.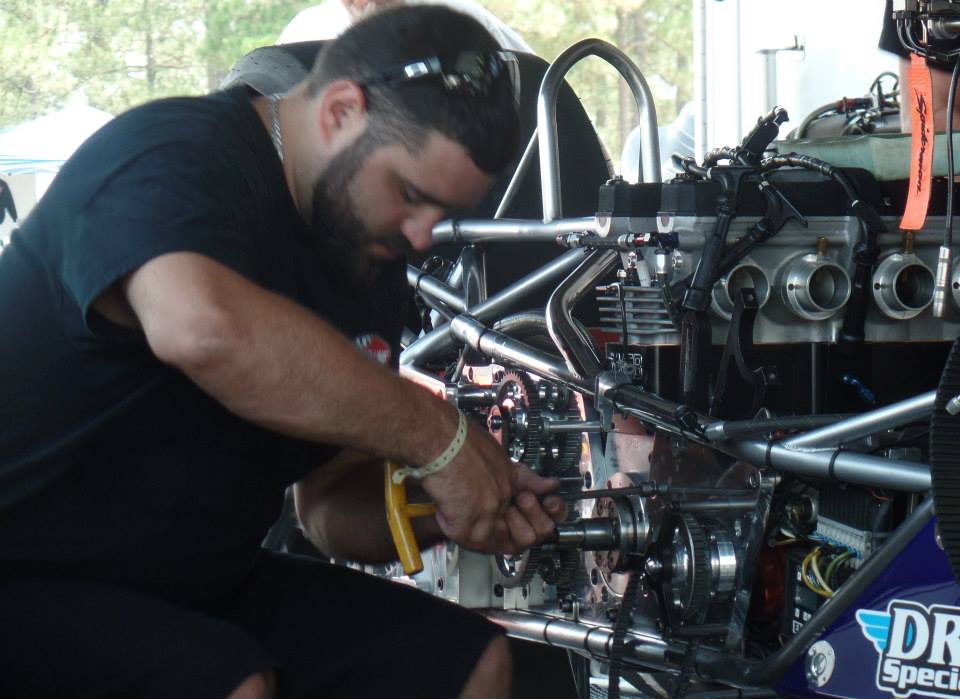 Another former Pro Mod motorcycle standout and current Pro Mod car racer Mac McAdams has also expressed interest in someday racing in Top Fuel.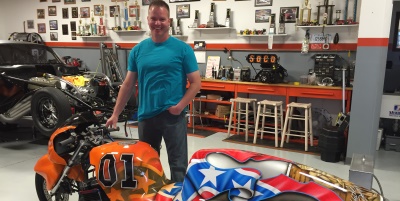 The holdup has been the incredible effort and expense it takes to build a Top Fuel motorcycle and run a team.
Joe Koenig of Trim-Tex drywall products has given support to team McBride and Top Fuel Motorcycle that could greatly help in bringing new racers into the class.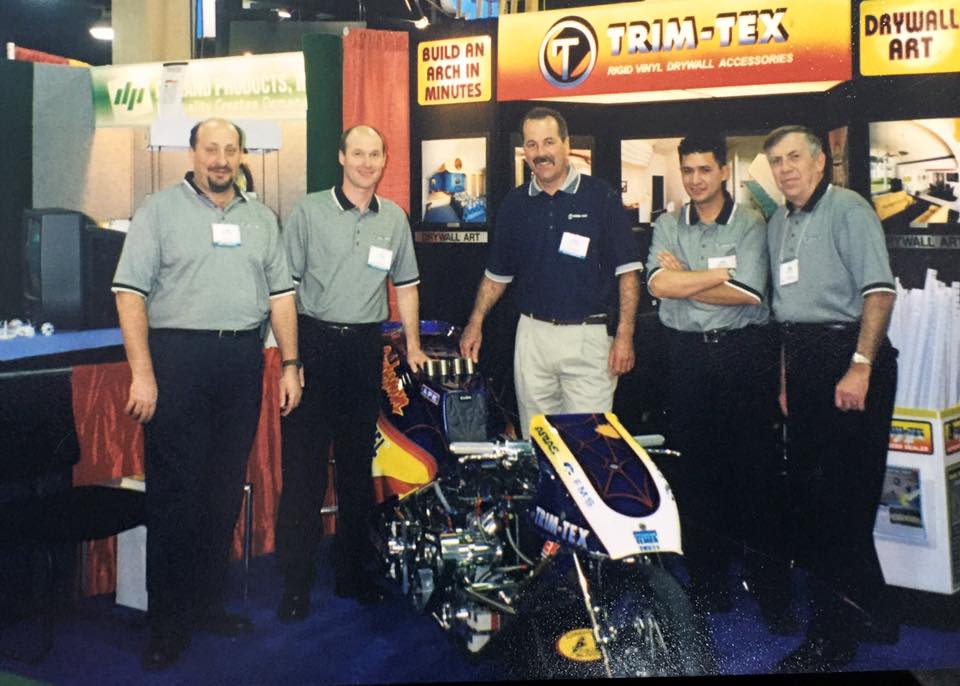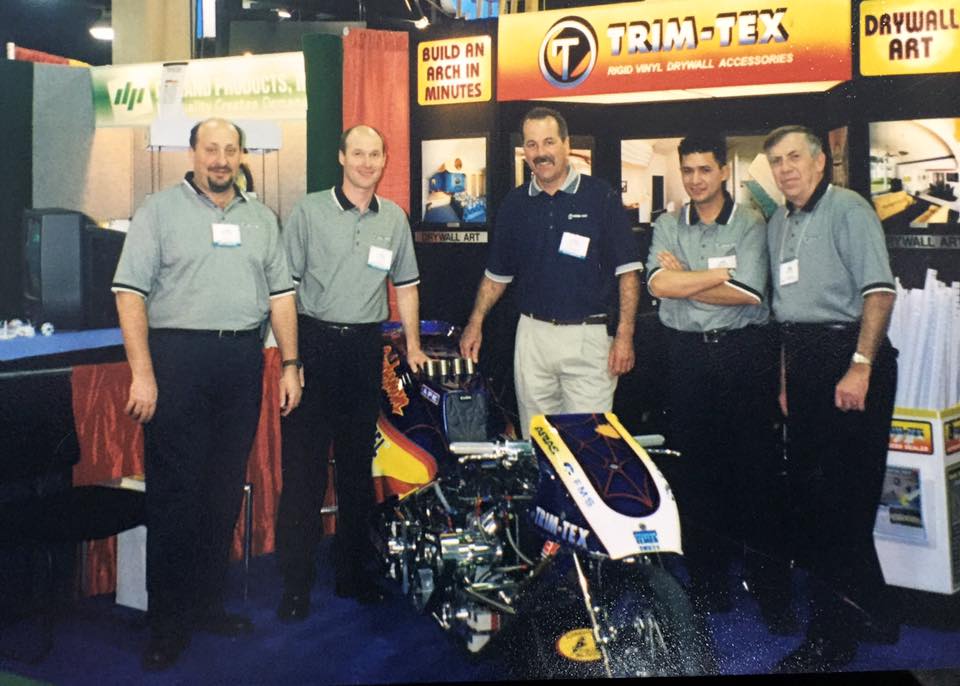 With talented individuals like Stuart and McAdams interested and rumors that Brantley may someday want to return, McBride University could soon get busier than ever.