The world last a great man when Richard "Ricky" "Richie" Guy Longo, at the age of 70, passed away on Saturday May 13, 2023.
Longo was a devoted member of Racer's for Christ who would pray with racers regularly. He was also a valuable team member on Rich Vreeland's Top Fuel Harley squad.
It was a real pleasure to see Longo a few months ago at the AHDRA race at the North Florida Motorplex where he said a special prayer for Nitro Harley racer Jimmy McMillan who ran off the end of the track and crashed into a creek.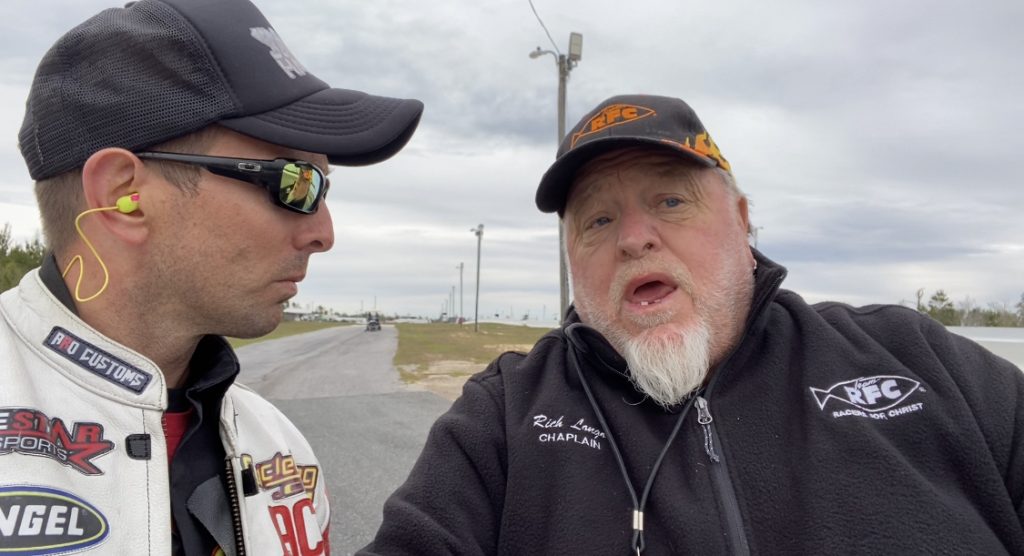 Longo will be missed dearly.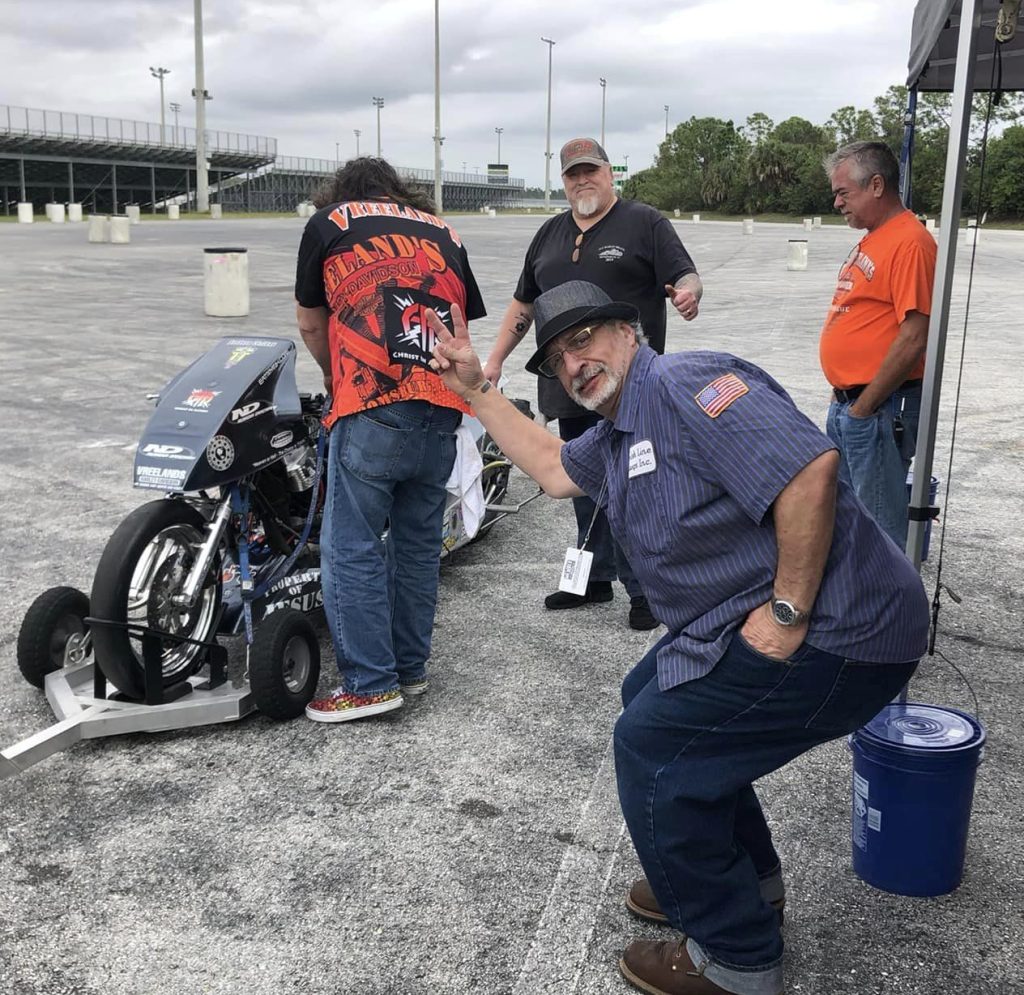 Richard graduated from Mattatuck Community College with an associate's degree in criminal justice. He attended Global University Bible College, before being ordained in The Assembly of God Church and serving as a pastor with Teen Challenge, Brockton, MA, Broken Chains Biker Church, Brockton, MA, and as associate pastor with Universal Missionary Church, Brockton, MA before retiring to Ocklawaha, FL.
Richie went on numerous Mission Trips from Brazil, El Salvador, Paraguay to Scotland, that time in his life was like no other where he encountered the full grace and compassion of Jesus Christ.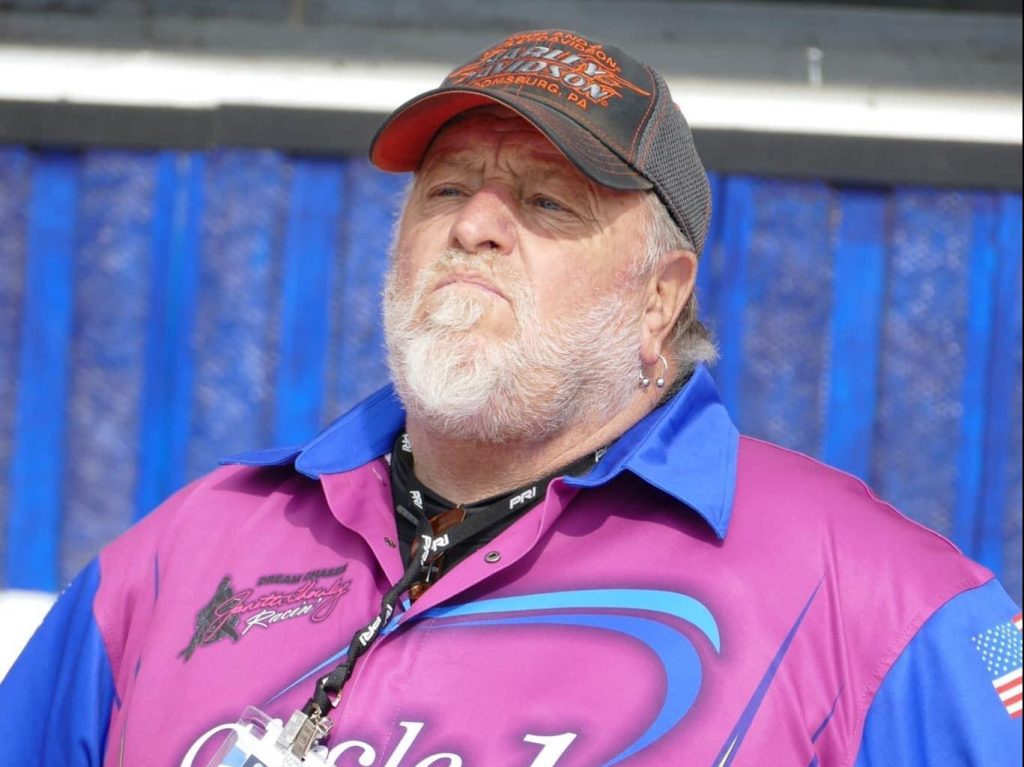 Richie's passion was for anything Jesus, motorcycles and the motorcycle community. He served as chaplain with Covenant Motorcycle Ministry and Racers for Christ. He also served with Rich Vreeland Top Fuel/Nitro Funny Bike Drag Racing team and that brought great joy to his life.
Richie enjoyed being home with his beloved dogs, Sammy, Mocha and Rosie, taking care of his chickens, and laughing with family and friends, but most of all, spending time with his beloved Tara.
Richard is preceded in death by his father, Joseph Longo; mother, Eleanor Elwell and brother, Joseph Longo, Jr.
Richard is survived by his loving wife, Tara N. Tradd of Ocklawaha, F; sister, Holly Glen and her husband Ian of Sandy Hook, CT and Bonita Springs, FL.
In lieu of flowers, the family asks that donations be made to Adult & Teen Challenge Massachusetts and Racers for Christ https://teamrfc.org/
If you could have a last conversation with Richie, he would ask you if you want to accept Jesus as your Lord and Savior. Just as God changed Richie's heart, if you are reading this and feel the spirit of God calling you, please recite the prayer below:
"Jesus, I believe that you are the Son of God and Savior of the world. I believe that you died for my sins and rose from the dead. I believe that through your sacrifice, I am a new person. I pray and ask Jesus to come into my heart, forgive me for my sins and be Lord of my life. Amen"
Cremation has taken place at Banks/Page-Theus Funeral Home 410 Webster St. Wildwood, FL 34785.
There are no services scheduled at this time.
To send flowers or a memorial gift to the family of Richard "Ricky" Guy Longo please visit our Sympathy Store.