On June 2-4, 2023, the XDA takes Motorcycle Drag Racing to Virginia Motorsports Park for the 37th annual MTC Engineering Summer Nationals.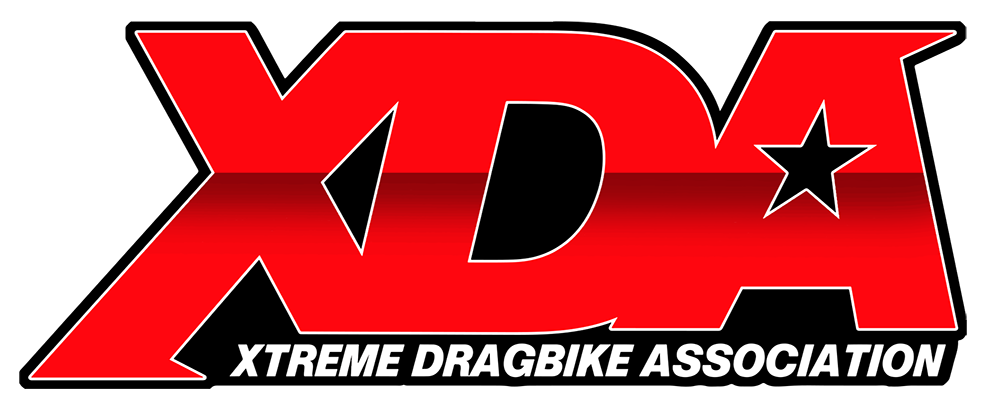 XDA racers are ready to energize this family-friendly event with the country's fastest and quickest motorcycle drag racing action. In its sixth year under the rule of Tommy and Judy Franklin, VMP is like a fine wine that gets better year after year. With yearly facility upgrades and new additions, the Franklin's are building a state-of-the-art facility that any racer or spectator would want to proudly call their home track.
VMP also features an impressive glass-like racing surface, and along with the XDA's world-class track prep, the combo guarantees record-setting performances at every event.
Orient Express Racing Pro Street
Points Leader – Rodney Williford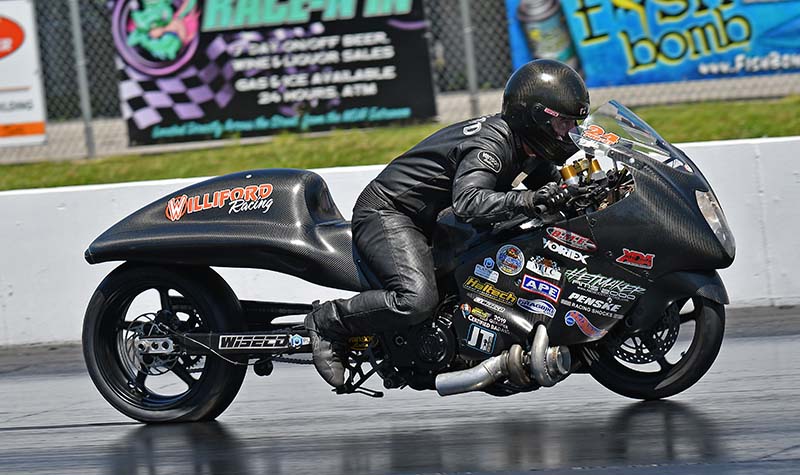 The World's fastest and quickest street tire motorcycles will assemble once again for the Orient Express Pro Street class. These 650+ horsepower motorcycles will WOW you every time they take to the track. Their performance numbers always impress as they run at speeds over 230mph in the quarter-mile in only 6 seconds.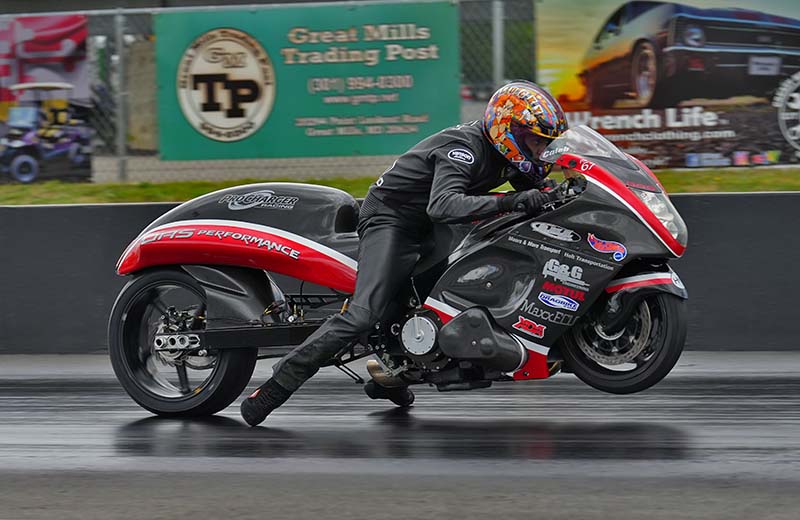 Rodney Williford continues his third year of Pro Street domination to lead the championship chase after a season-opening win last month. Williford is a skilled rider; however, the class is full of motorcycles that could knock him out at any given time. He may have his combo figured out, but his competition is right on his back door. His reign will end, the question is, who will have that honor, and will it be one of the twenty-four bikes in next weekend's field?
Pro Street racers are not only competing for a championship but also an invitation to the 27th annual Haltech World Cup Finals presented by Wiseco at Maryland International Raceway on November 1-5, 2023. Racers will be fighting for a top-ten finish in points for the chance to compete in front of over 50,000 fans in November and the $5,000 payout sponsored by Platinum General Services.
DME Racing Real Street
Points Leader – Courtlan Whiting
The DME Racing 7-second, 190mph Real Street class is designed for street‐legal sportbikes with limited modifications and a hand clutch. Courtlan Whiting is holding on to the top spot in points for the first time in his career after taking his first-ever Real Street win at the season opener. That spot will be hard for him to hold onto with two class champions ready to draft around him. David Stewart and Mark Hylton sit in the second and third spots, and they both have plans for another championship this season.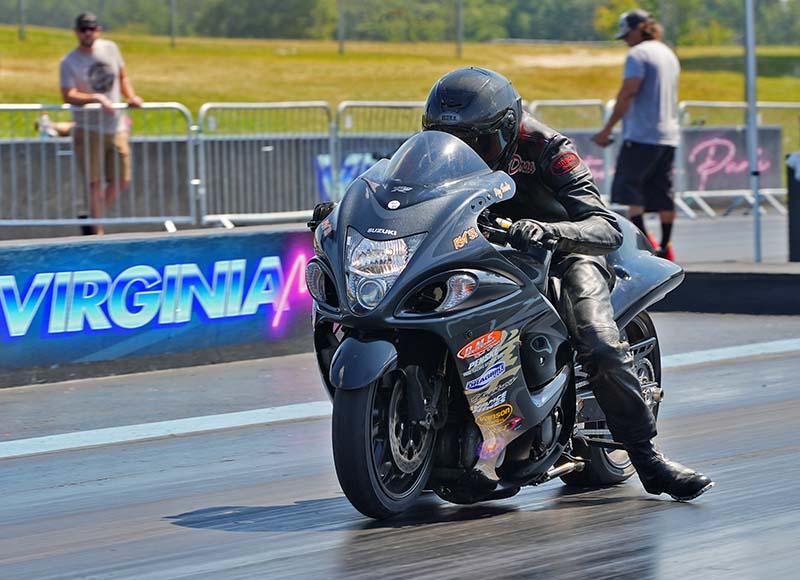 HTP Performance Afterdark Underground
Saturday Night, the HTP Performance Afterdark Underground program will feature the "Running of the Bulls" Shootouts and all the Clocks Off racing you can handle!
The track surface will be tight Saturday night as Jason Miller, his #KillerMillerSpiller, and VMP's Tyler Crossnoe along with Jimmy Bradshaw from Sticky Mafia doing their thing to set up another record-breaking track surface.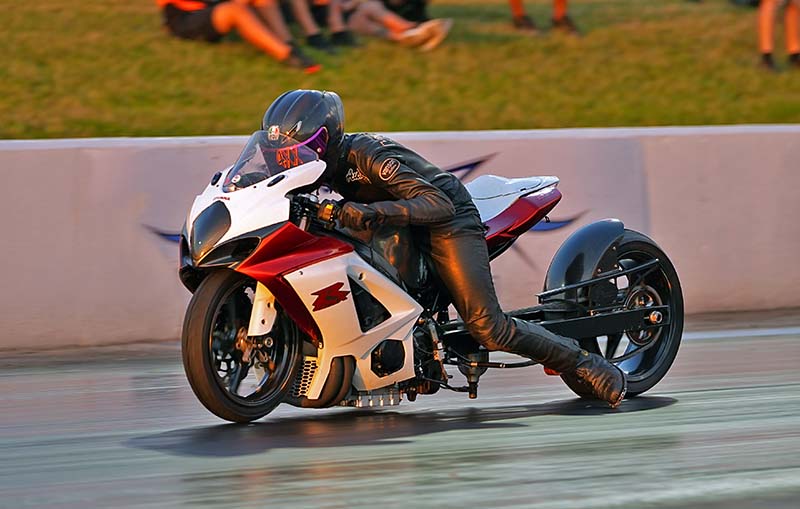 So grab your lunch money and head out to watch our five premier Shootout classes, Boosted Bulls (Turbo Bikes), APE Nitrous Bulls (Nitrous Bikes), 3 Sixty 5 Transport Monster Bulls (Heavyweights), Tommie's Motorsports DMV Bulls (Up-And-Coming), and All Motor Bulls.
MaxxECU Pro Xtreme
Points Leader – Chris Cutsinger
Chris Cutsinger currently leads the MaxxECU Pro Xtreme class, featuring the World's quickest Turbocharged, Supercharged, and Nitrous Injected big tire wheelie-bar motorcycles. After making his Pro Xtreme debut with XDA this year, international sensation Dale Leeks sits in the number two spot. After being unable to make the final at the last event due to a broken transmission, he will be ready to do what it takes for a win next weekend on his turbocharged Hayabusa.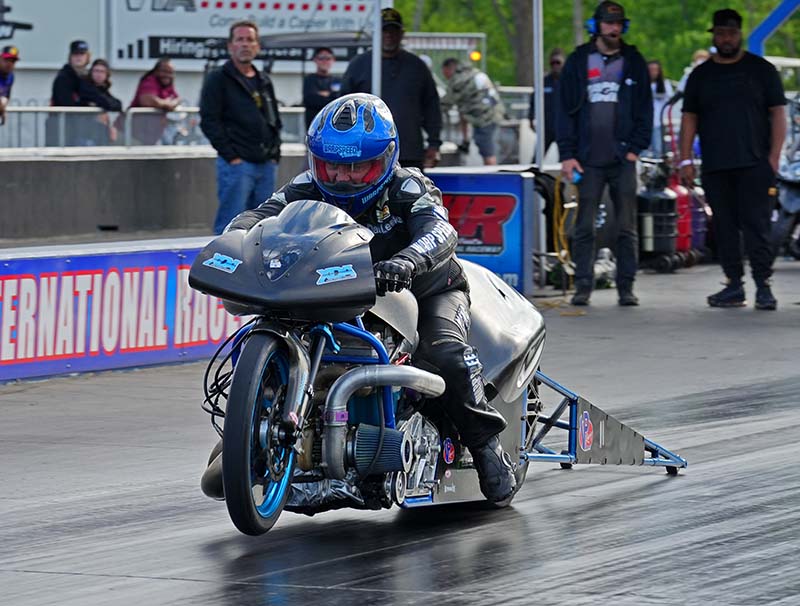 MaxxECU Pro Xtreme is presented by Billy Vose Racing, Fast by Gast, Dunigan Racing, DME Racing, Grothus Dragbikes, Harley Haul, Rob Bush Motorsports, Robinson Industries, Schnitz Racing, Timblin Chassis, and Worldwide Bearings.
HTP Performance Super Stock
Points Leader – Mark Blake
Whoever has the best clutch hand of the weekend will own the stock wheelbase HTP Performance Super Stock class. The class features strict modification rules, stock wheelbase, stock motor, MR12 spec fuel, no air shifters, no dataloggers, and nowhere to hide. Mark Blake holds the reign, but there is a lot of talent in the class this year, and next weekend can be anyone's win! Patrick Cooper ran a personal best of 8.907 and made it to the final at the last event. He will look for redemption, and the winner's circle finish next weekend on his Gen3 Suzuki Hayabusa.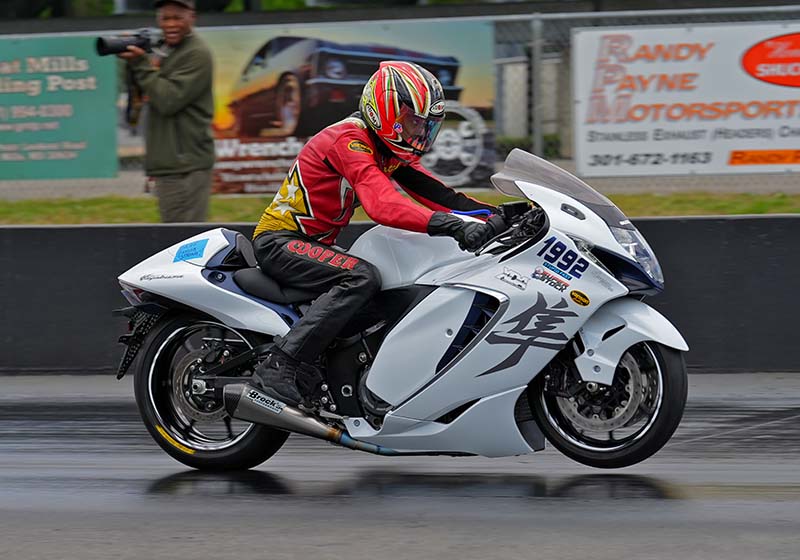 Vance & Hines 4.60
Points Leader – Darion Payne
The Vance & Hines 4.60 class is the World's quickest 1/8th-mile sportsman index category featuring four-second passes in only 660 feet. Darion Payne leads this star-studded class, however, next weekend, fifty other competitors will be looking to take that honor from him. Brad Gleason qualified number one at the last event but got knocked out in the first round; he will be one of countless riders looking to learn from their mistakes in round two of this year's five-race series.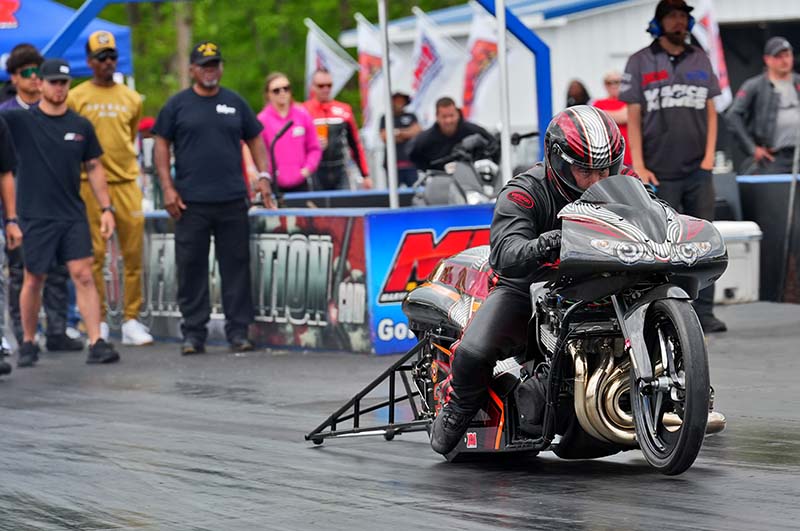 The XDA will additionally hold competition in SIX additional sportsman classes featuring 1 Stop Speed 5.60 Index, Mickey Thompson Tires Top Sportsman, VooDoo Components Bracket Bash, MPS Racing Pro ET, Brock's Performance Street ET, and the Friday night Hard Times Parts & Service Gambler's race. XDA offers up a professional environment and $28,000 in guaranteed payouts for sportsman racers at each event.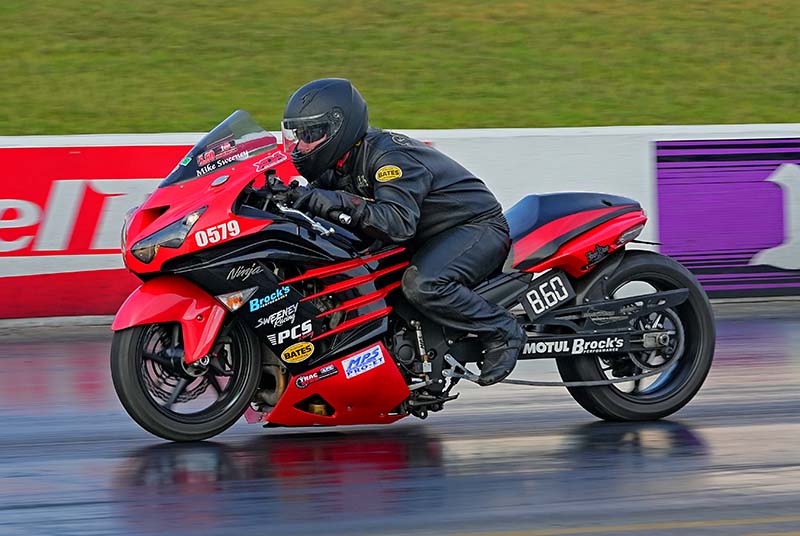 Along with over 700 Professional and Sportsman motorcycle racers battling it out for over $90,000 in payouts, the MTC Summer Nationals will feature a vast vendor midway full of great deals on motorcycle parts, accessories, and apparel.
Make plans now to come out and watch or, better yet, #racewithXDA on June 2-4, 2023.
Visit xdaracing.com for event information, class rules, schedule, and more.
Class Entry List and Resources
XDA prides itself on having a close-knit group of racers. Below, you will find a list of racers attending this event and links to class-specific groups that you can access to talk to other racers and get your questions answered. Together we are strong.
There are more videos on the Cycledrag Youtube channel (please subscribe here) and the Cycledrag Facebook page (Please like here) and more will be coming soon. Check back daily.
To take advantage of some amazing discounts at Brock's Performance, click – http://brocksperformance.com?aff=12
USE cycledrag5 coupon code.