Here at Cycledrag.com we are always striving to connect our readers with the best parts, people and services. After an ice racing adventure with dragbike racing champion and sponsor "7.0" Joe Koenig we had an idea to give his awesome YZ 250 big bore, 285 c.c., a look fresh enough to match his striking Trim-Tex design on his sports car teams and Larry "Spiderman" McBride's operation.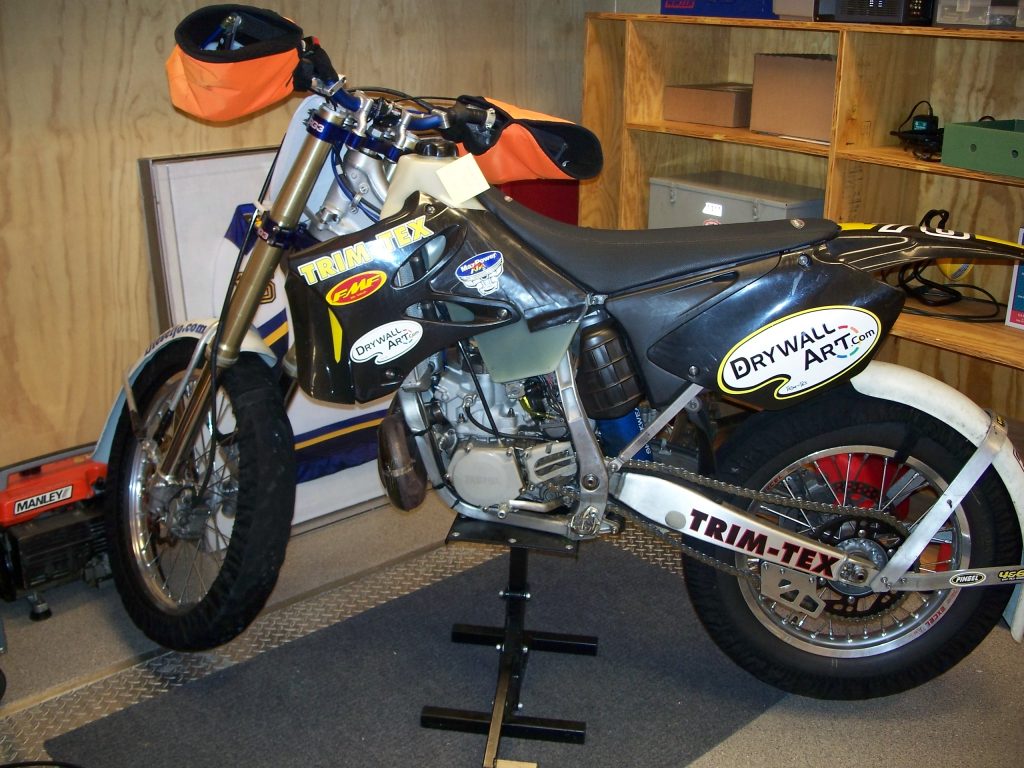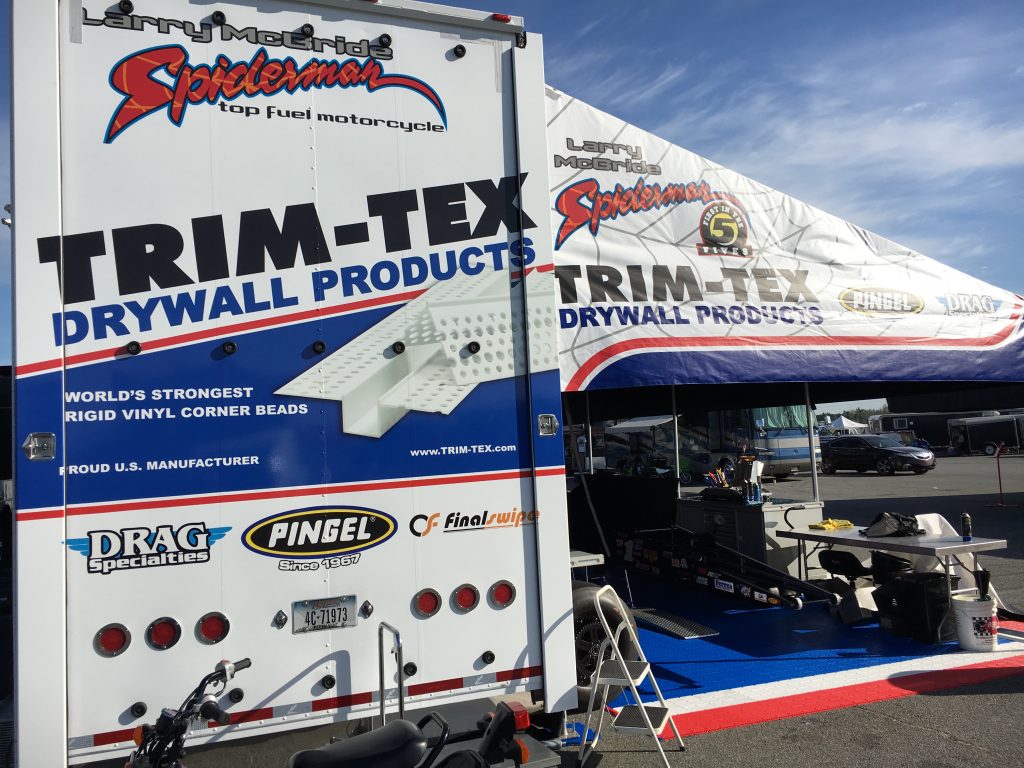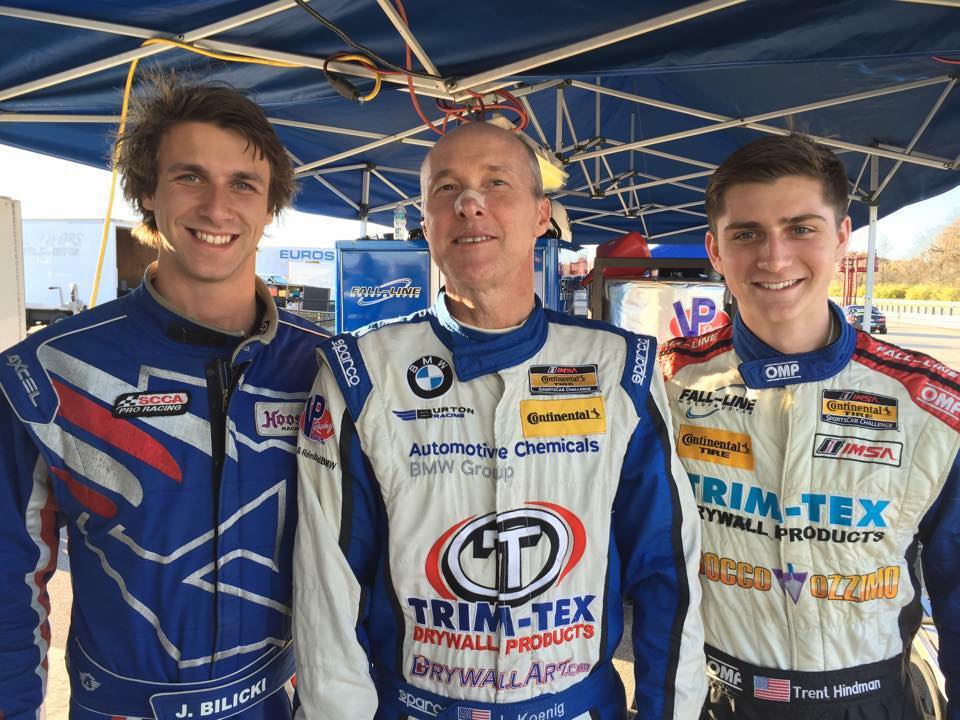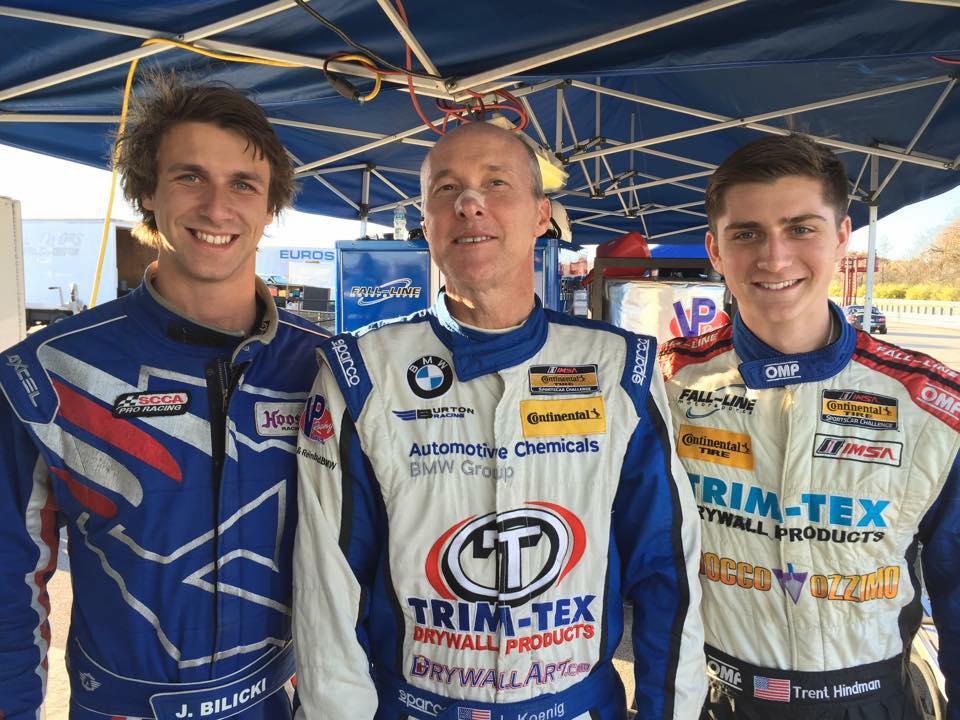 We put one of the biggest names in motorcycle graphics to the test, DeCal Works (www.decalmx.com)


DeCal Works has had a strong presence in motorsports for 25 years.
With help from DeCal Works Mike Zont, Ron Joynt and crew the finished product came out outstanding.
"From custom made professional looking shroud kits and full bike kits, to our well-known DeCal Works preprinted number plate backgrounds, our team offers infinite possibilities, and an eye for what looks best in an industry on the cutting edge of style," Decal Works designer Mike Zont said. "Constantly attracting the industry focus, our innovative design team has helped make that possible."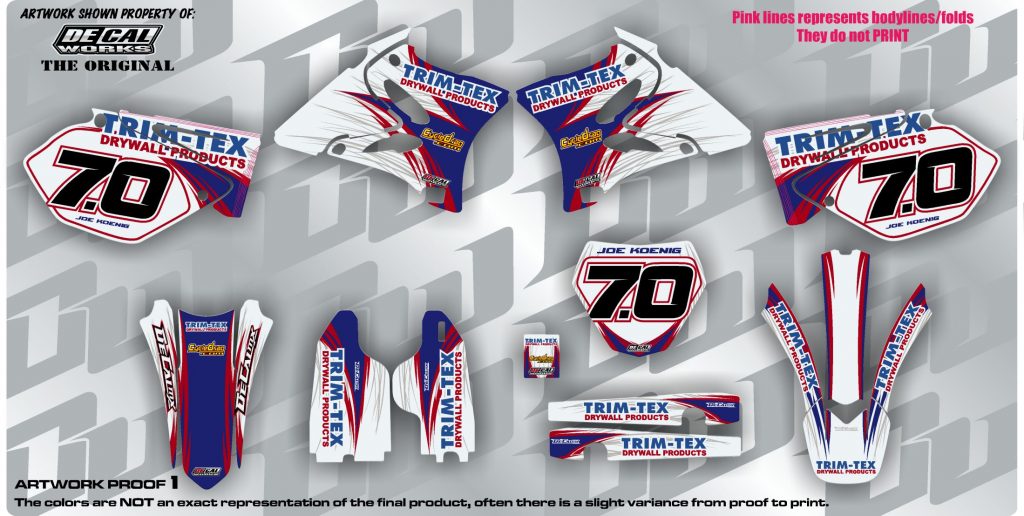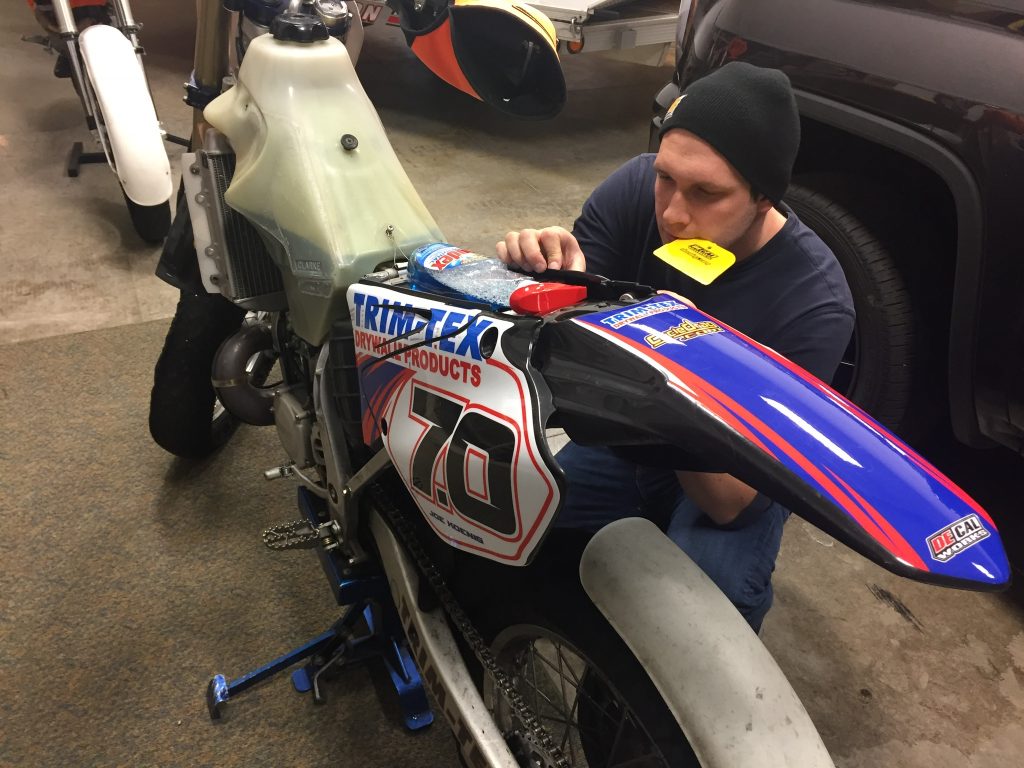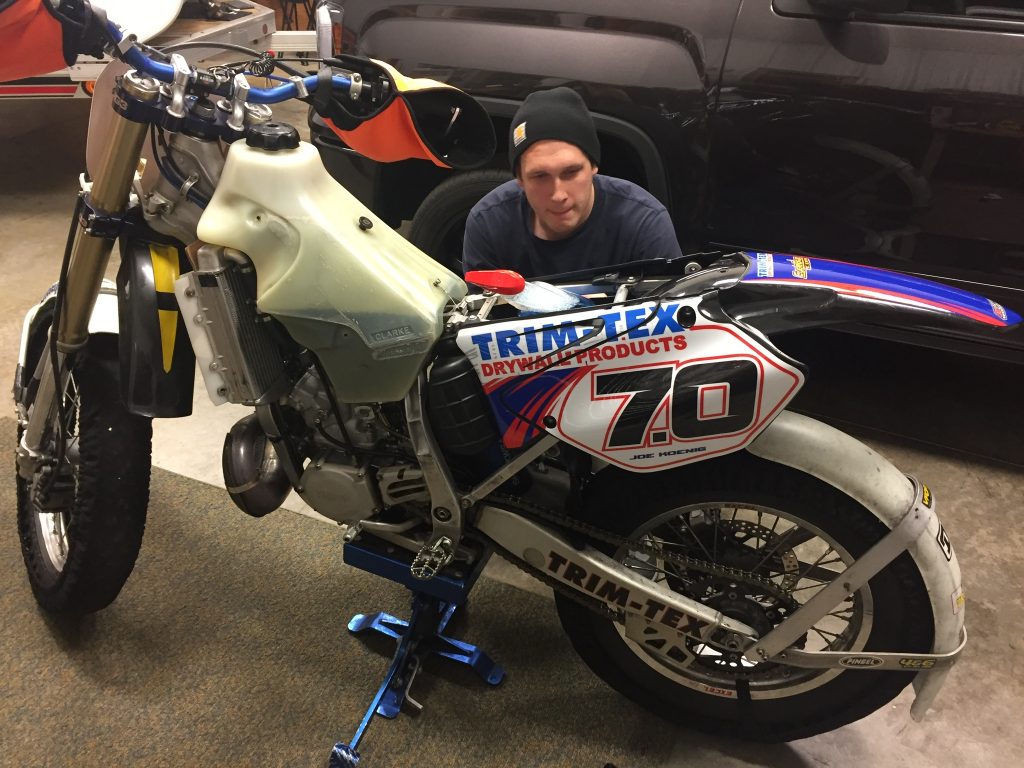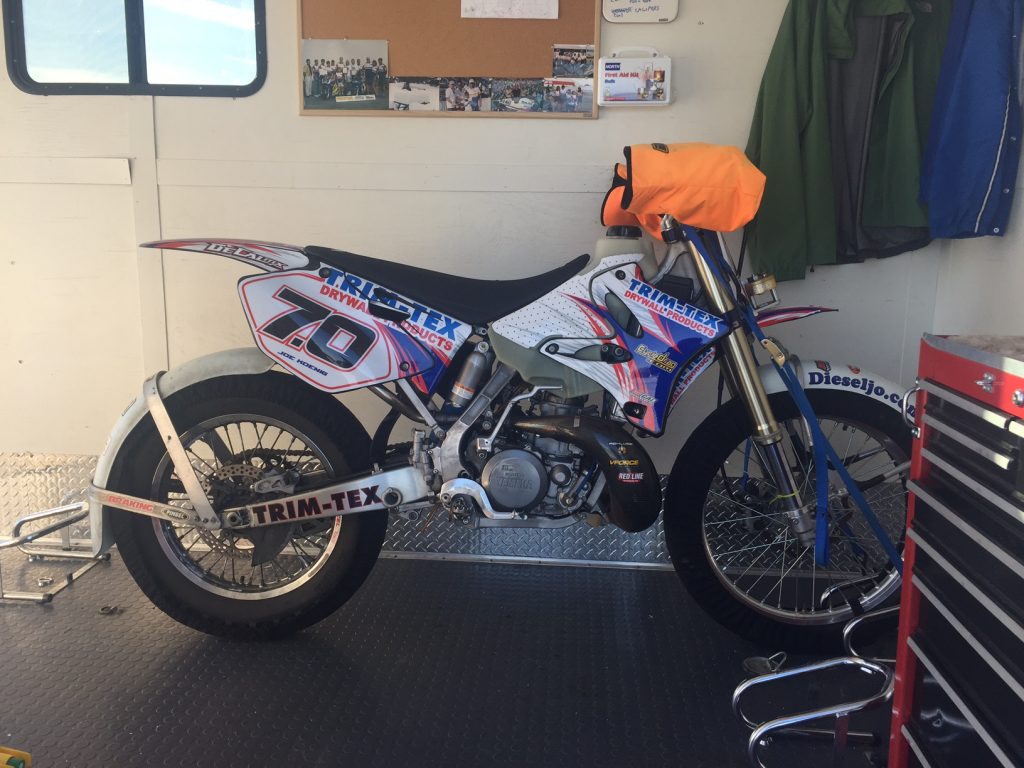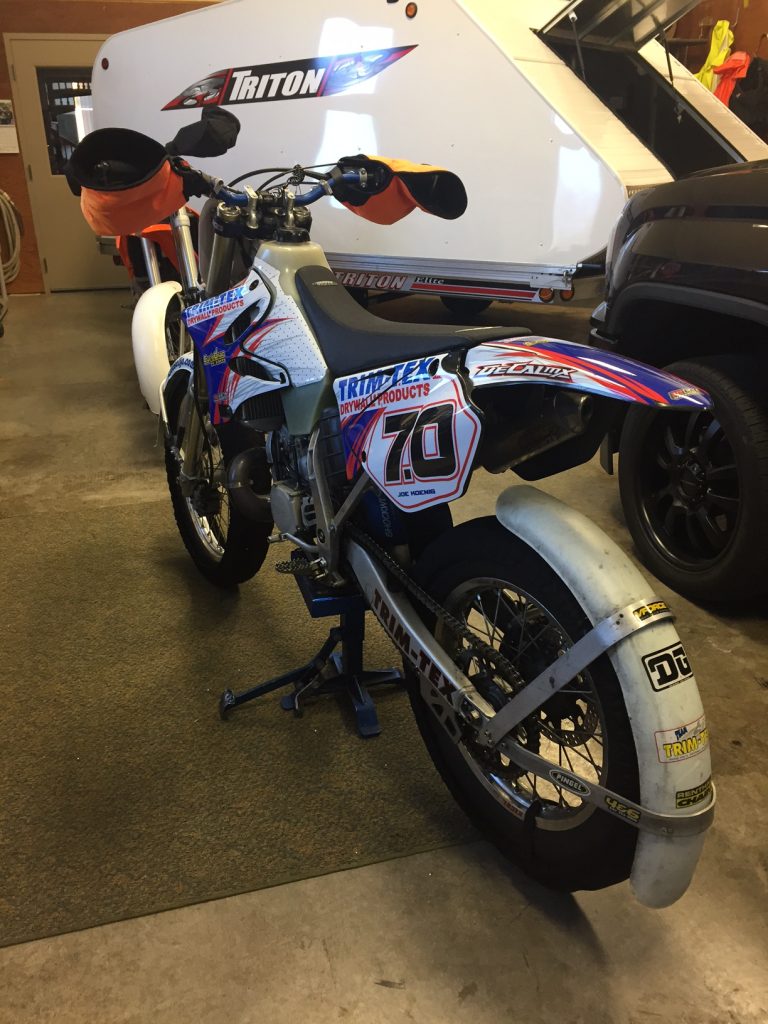 "The kit is one of our semi-custom "complete" kits – (From $89.95 rads only to $269.90 Complete kit) semi custom complete kit includes decals for radiator shrouds, swing-arm, lower forks, front and rear fenders plus number plate backgrounds. The design is a T-9. We offer – 17 plus "base designs" that you can choose the accent colors and specify logos or text where you want them," said Zont. "We researched, and digitized, Joe's Trim-Tex Drywall Products logo and added the CycleDrag.com logo to the T-9 base design – His unique number being 7.0 And used accent colors to compliment Joe's company logo colors"
Koenig was able to debut the new graphics on frigid five degree day out on the lake.
"I'm very pleased with how everything came out," Koenig said. " It looks fantastic. DeCal Works did an outstanding job."
DeCal Works gives the buyer complete control of the sponsor logos on the graphics. The DeCal Works design studio can create the perfect look for any team.
"We offer almost everything motocross decal related- single parts, fork legs, rear fenders, arched front fender, name decals, readymade kits, with predetermined logos, dealership decals, clear fork tubes, you name it," Zont said. "We also have one of North America's largest inventory of OEM quality replacement plastics."
DeCal Works number plate kits start at just $39.95. Please visit DeCal Works online at www.decalmx.com