Longtime motorcycle drag racing veteran Mitch Brown is realizing a dream.
"I'm very happy to announce the formation of the new Dennis Bradley Racing Top Fuel Motorcycle Team," Brown said.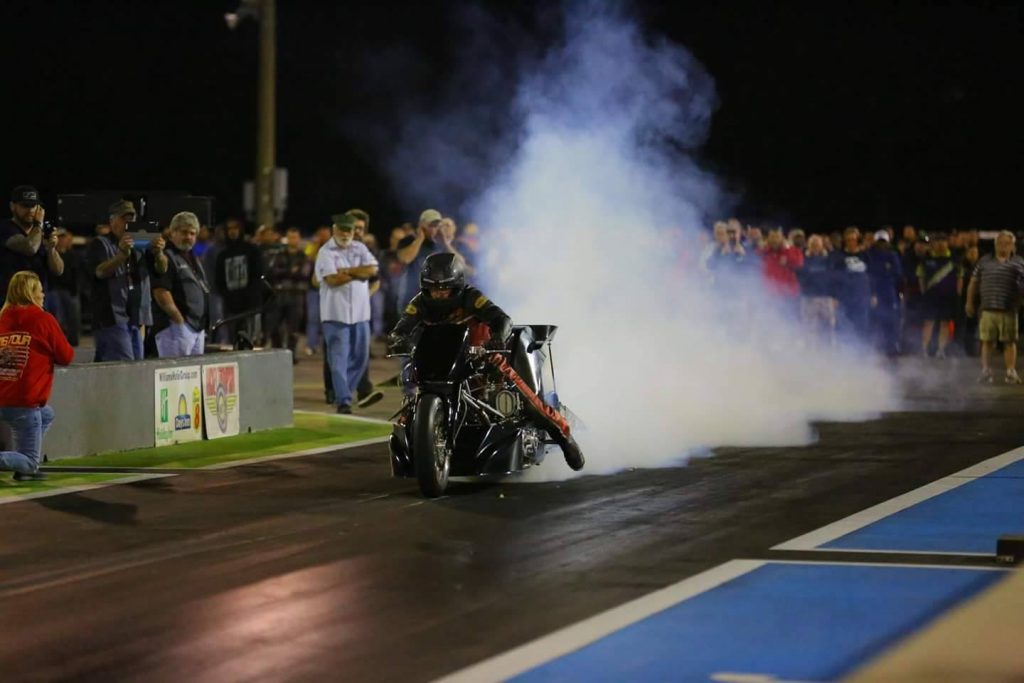 The team owner is Dennis Bradley from Pine Bluff, Ark. and Brown, of Clearwater, Kan. will serve as the rider and team manager. The team will be competing in the Manufacturers Cup Motorcycle Drag Racing Pingel Top Fuel series for the 2017 season.
The new bike was built by Sam Wills of Racing Innovations in Oklahoma City, Okla. and consists of a state of the art 2016 Racing Innovations chassis with a supercharged, injected nitro methane inline four cylinder Suzuki based engine making approximately 1500 HP and 1500 ft. lbs of torque. This is the same bike the team recently made some test runs on at the Manufacturers Cup World Finals in Valdosta, GA.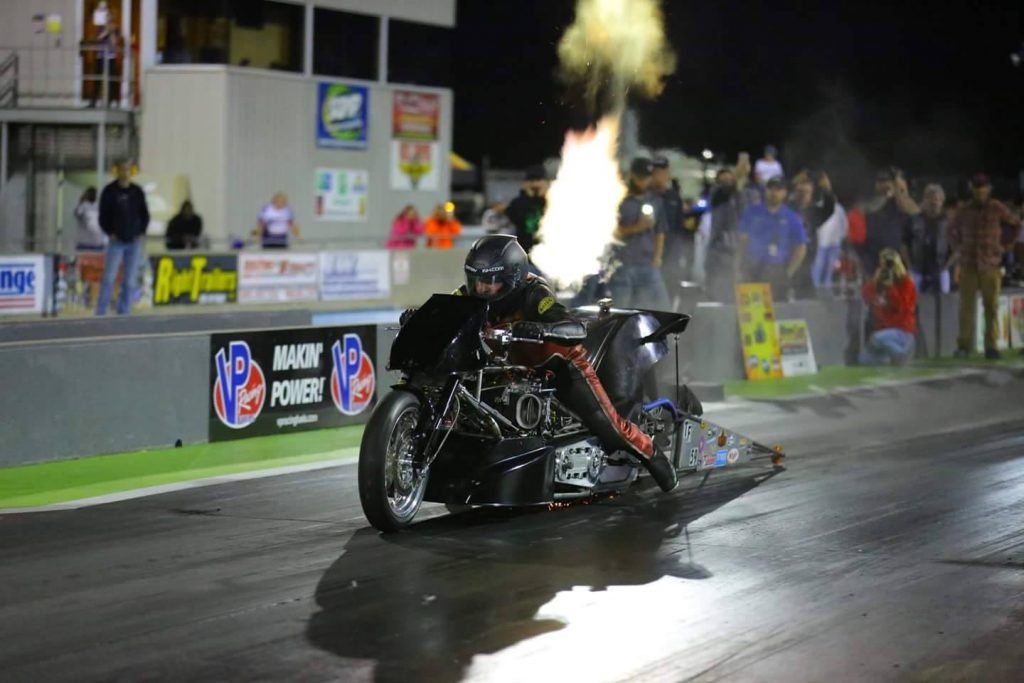 "We are currently assembling our crew, transporter, support equipment, and spare parts we will need for the 2017 race season," Brown said.
Monster Race Products, owned by Brown is also in development of several new Engine components for the Top Fuel motorcycle class such as heads, cylinder blocks, and cases.
The team will work closely with the Nitro Syndicate team of Sam Wills and Mike Dryden. Both teams will be testing shortly after the first of the year at Royal Purple Raceway in Houston, TX.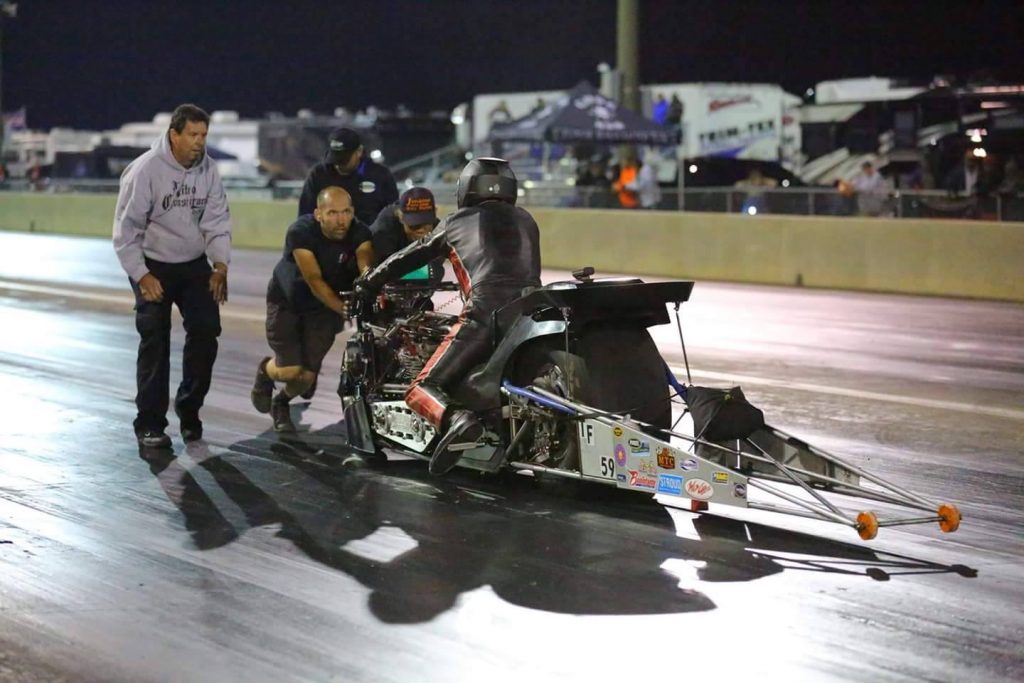 It is a lifelong dream for Bradley and Brown to be competing at the highest level of a sport they love so much.
The Wills/Dryden and Brown/Bradley teams are also currently booking exhibitions and will be at Eddyville Raceway Park for the Musco Lighting Night of Fire July 1-3.
For more information about the team, crew positions, sponsor opportunities, and exhibitions contact:
Mitch Brown
3166405893
mitchb@sktc.net
Follow us on Facebook:
Dennis Bradley Racing https://www.facebook.com/DBTopFuel/?ref=bookmarks
Monster Race Products https://www.facebook.com/MonsterRaceProducts/