Team Liberty Racing rider and team owner Cory Reed will compete in NHRA Pro Stock Motorcycle for the first time since the Brainerd Nationals in August. Teammate Angelle Sampey had recent success at the Carolina Nationals at zMAX Dragway when she posted her second semifinal finish of 2018. Both riders are hoping to capitalize on the momentum at the Vegas Nationals at The Strip at Las Vegas Motor Speedway this weekend.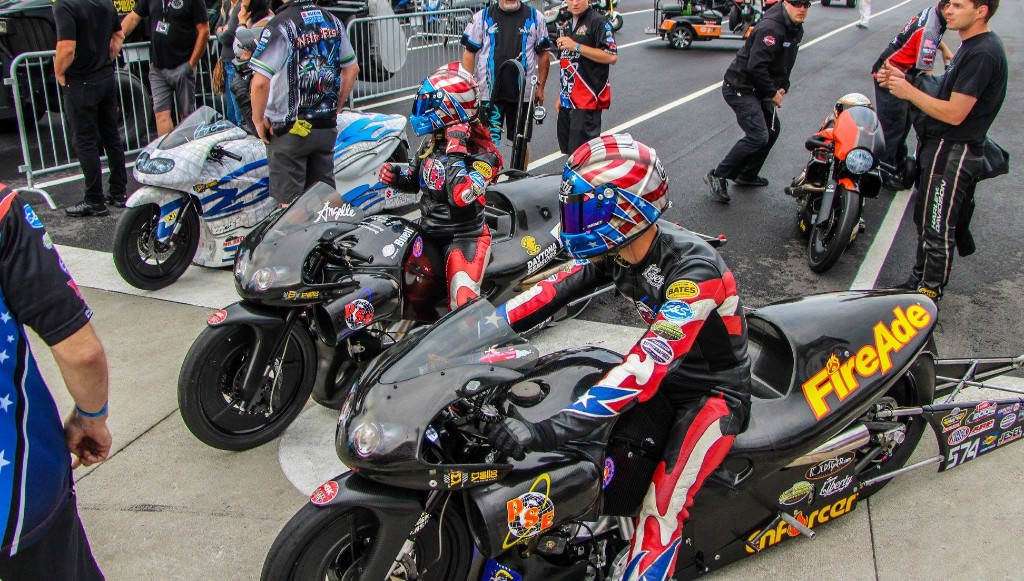 Reed will ride his FireAde/Team Liberty Racing Buell that he rode earlier this season before letting Joey Gladstone take over riding duties at the U.S. Nationals. Reed stepped down to see if Gladstone could race his way into the Countdown to the Championship since he was out of contention and wanted to transfer his focus to his new bike being built.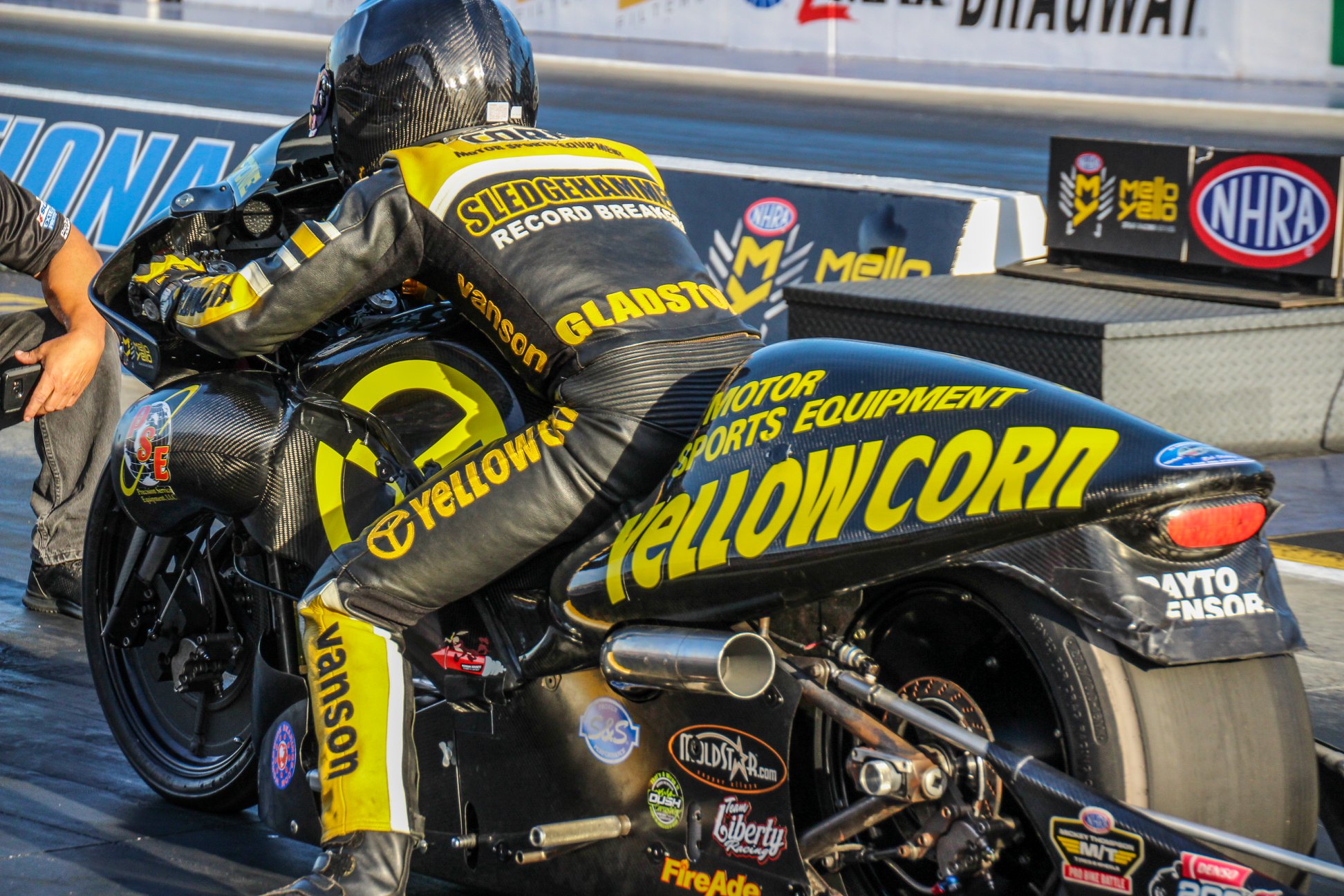 Unfortunately, Gladstone will not be competing this weekend at the Vegas Nationals as originally scheduled. Gladstone had a minor mishap while riding jet skis and has badly bruised his tailbone. He will still attend the Vegas Nationals and support his teammates.
"Vegas is my Achilles heel sometimes, but I feel the most confident I have ever been going into this Vegas race because Angelle [Sampey] did so well in Charlotte," Reed said. "I'll be hopping on the Buell I raced the first part of the season before I let Joey ride it because it's too painful for him to sit on the bike right now – let alone race it. I think if we can get both bikes off the starting line like we have been and perform like Angelle's bike did in Charlotte, we have top three bikes in our camp. I'm a little heavier than Angelle so I'll probably run a couple numbers behind her, but I think we can still have a long raceday if we get into the show."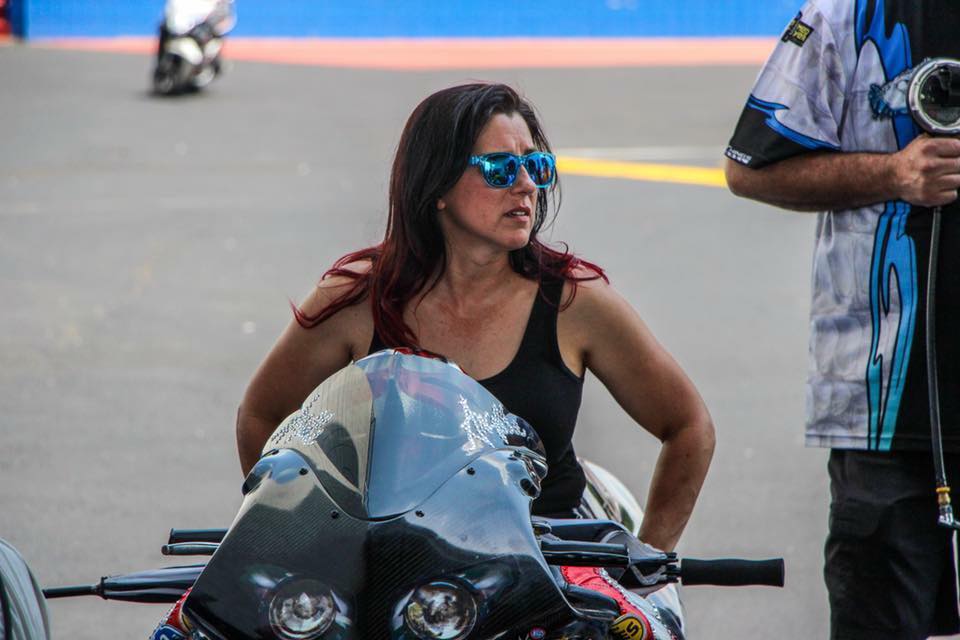 "Going to my second semifinals of the season in Charlotte was really motivating for our team," Sampey said. "Larry Morgan is giving us some serious power and Ken [Johnson] and Derrell [Mullis] are tuning the crap out of these bikes. I'm the most excited I've been all year to race; it is a good feeling for sure."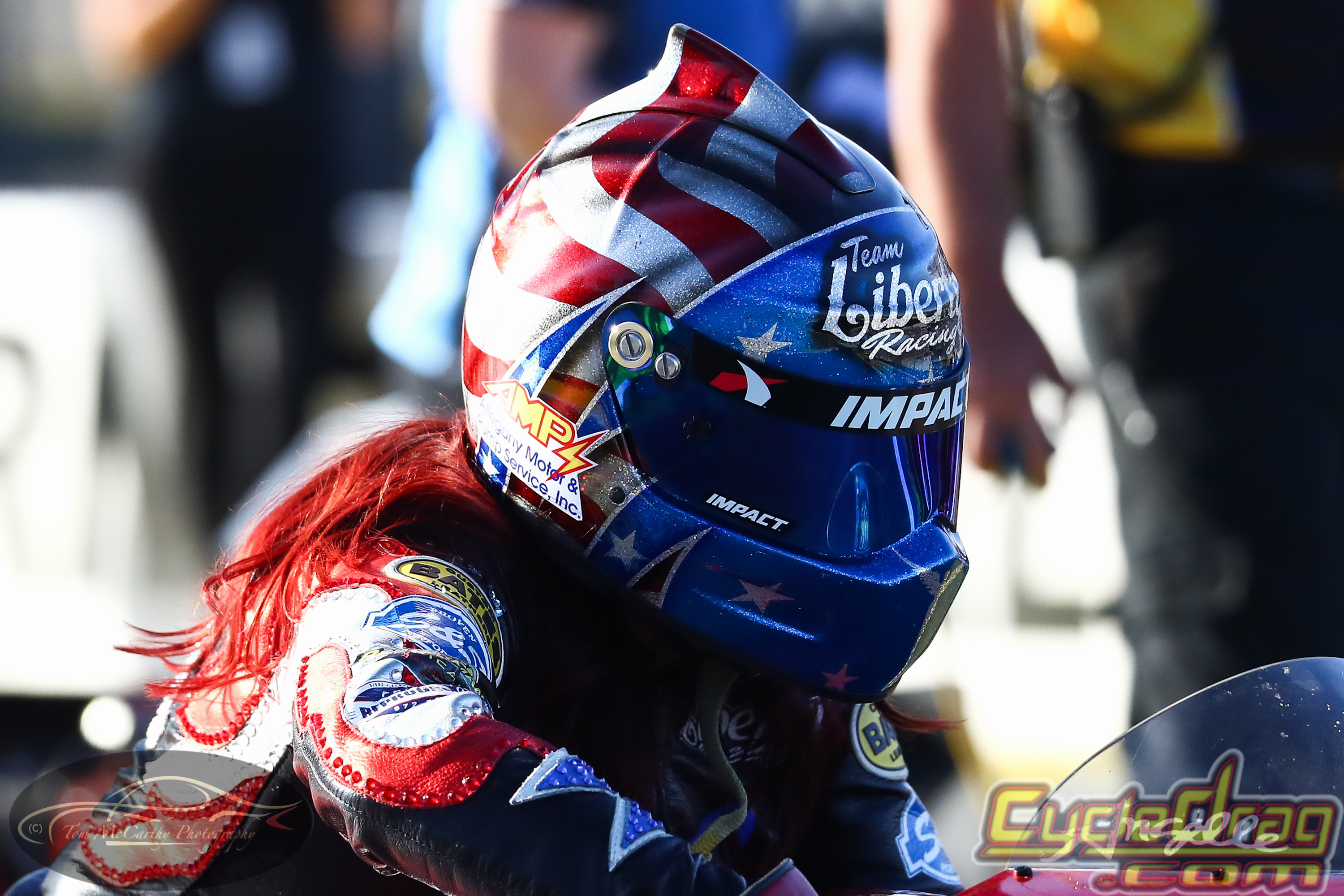 Qualifying at the Vegas Nationals will begin on Friday, October 26th at 11:45 a.m. and 2:15 p.m. (PT) at The Strip at Las Vegas Motor Speedway.