After over a month off, the Professional Drag Racers Association (PDRA) is resuming its 10th season of eighth-mile drag racing with this weekend's Red Line Oil Carolina Nationals, Sept. 14-16, at Darlington Dragway. The historic South Carolina track will play host to the PDRA's sixth of eight championship points-earning events on the 2023 schedule.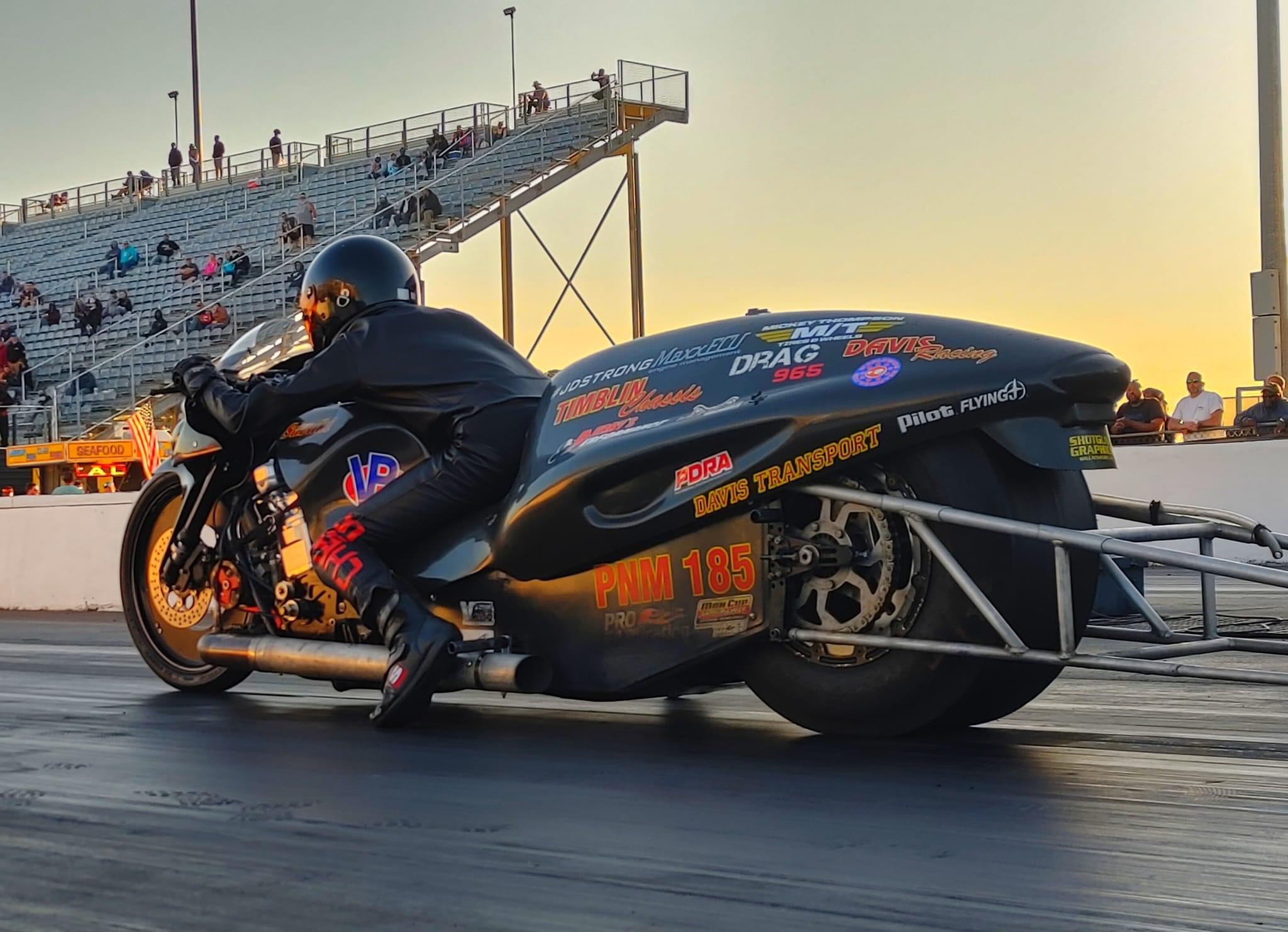 Drag 965 Pro Nitrous Motorcycle will return to the mix at Darlington after sitting out the last race. Past Pro Jr. Dragster world champion Brayden Davis, son of reigning world champion Travis Davis, is on top of the class with two wins in the first three races aboard his father's Timblin Chassis Hayabusa. He's also the points leader in Coolshirt Systems Pro Jr. Dragster presented by PRP. Past world champion Chris Garner-Jones has a win and a runner-up on his T.T. Jones Racing Hayabusa to sit second going into Darlington. Kuwait's Meshal Al-Saber has been consistent on Brad McCoy's Q80 Racing entry, putting him third in points.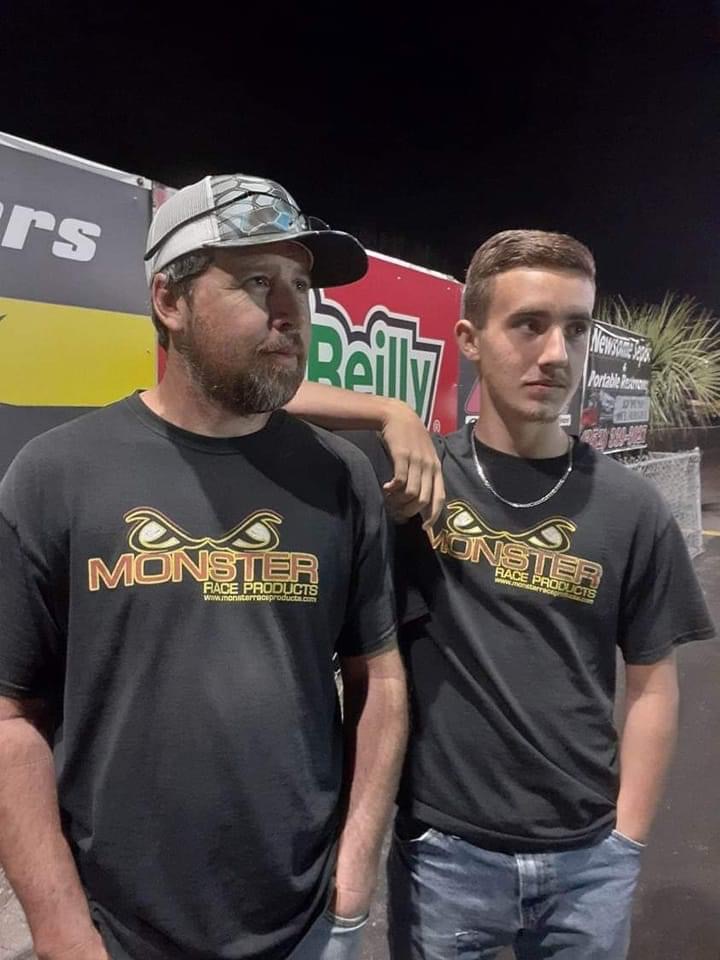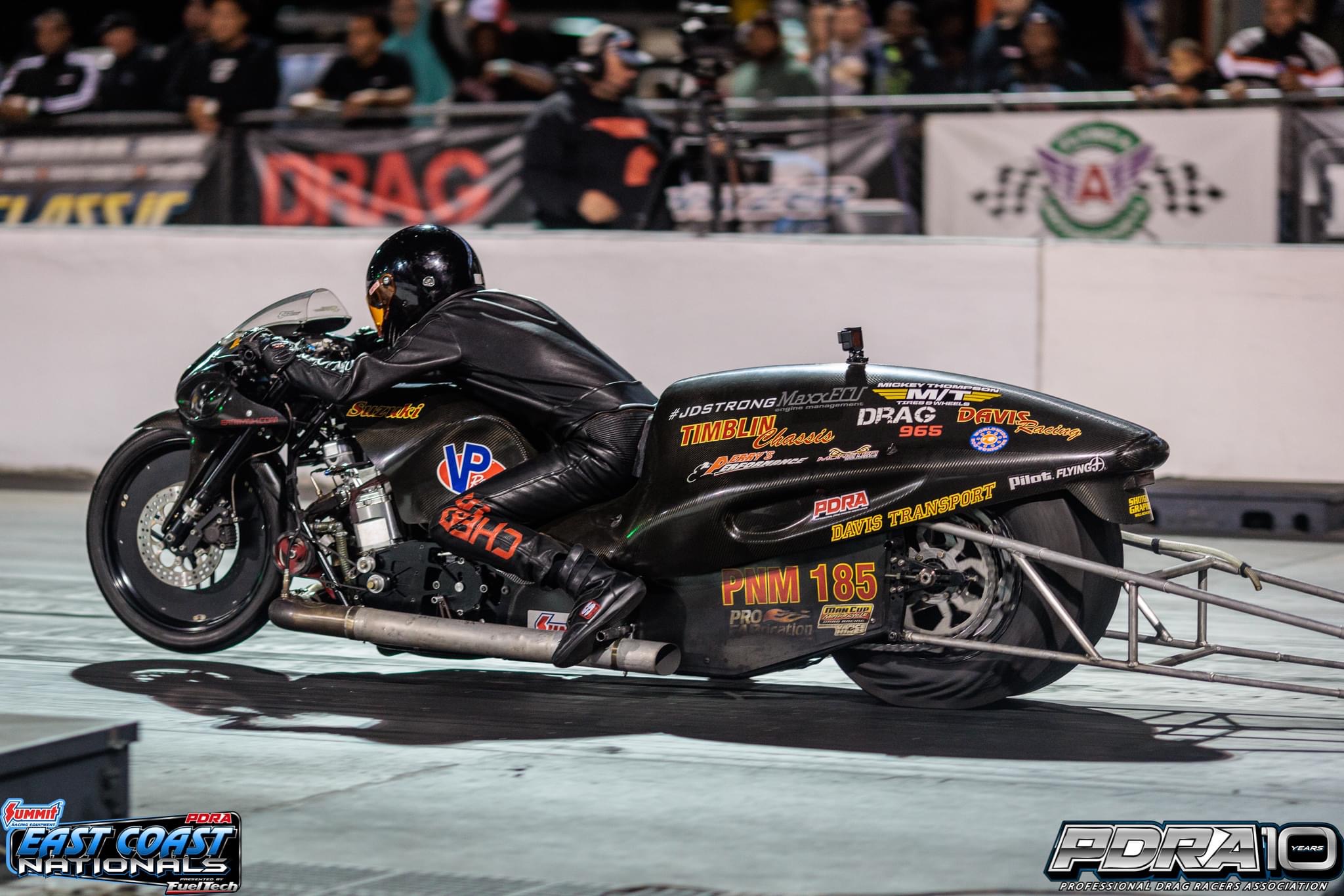 Tickets are available for $20 on Thursday, $25 on Friday, and $30 on Saturday. Children 12 and under get in free.
Pre-race testing will take place from 10 a.m. to 7 p.m. on Thursday. Top Sportsman and Top Dragster qualifying will then begin at 7 p.m. All other classes will start qualifying on Friday, beginning with the Jr. Dragster classes at 9:30 a.m. Pro qualifying begins at 2 p.m., while Friday Night Fire featuring two back-to-back pro sessions, begins at 5:30 p.m. Saturday's on-track activities begin with Jr. Dragster final qualifying at 9:30 a.m., followed by sportsman eliminations. Pre-race ceremonies and pro eliminations kick off at 3:30 p.m.
There are more videos on the Cycledrag Youtube channel (please subscribe here) and the Cycledrag Facebook page (Please like here) and more will be coming soon. Check back daily.