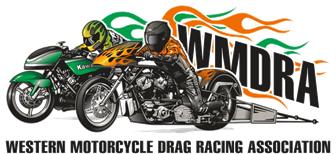 The Western Motorcycle Drag Racing Association (WMDRA) is excited to welcome back Brock's Performance as the Street E/T class sponsor at the 2014 AMSOIL Sturgis Nationals August 5-6 during the 74th Annual Sturgis Motorcycle Rally.
Brock's Performance will offer a $750 Street E/T purse with payouts of $400 to the winner, $150 to the runner-up, and $100 to semi-finalists.
"We are honored to have Brock's Performance back on board for the second year in a row," said WMDRA President Sandra Alberti. "Street E/T is a highly competitive class and this sponsorship highlights Brock's dedication to our sport of motorcycle drag racing."

Fueled by his love for racing motorcycles, Brock Davidson founded a company which has quickly become a world-respected leader in the innovation and development of performance components. From humble beginnings dating back to 1983, Brock's Performance has grown to become a highly reputable company in the drag racing community and an industry icon. The go-to source for "Stupid Fast" motorcycle parts, they continue to expand their inventory of products for track racers who seek a competitive edge, and for enthusiasts who look to enhance their riding experience.
"Brock's Performance continues to give back to our loyal customers by supporting a wide variety of events," said Brock Davidson, President of Brock's Performance. "Sponsoring the WMDRA is a great opportunity to showcase motorcycle drag racing at the largest motorcycle rally in the country. We have been working hard on our new line of V-Twin performance products and we look forward to seeing and supporting more of this customer base."
WMDRA racing is scheduled for August 5 and 6 at Sturgis Dragway, located at 20523 Hwy 79, just off Hwy 34 between the Full Throttle Saloon and Buffalo Chip Campground. Competition qualifying begins at 3:00 p.m. on Tuesday, with Eliminations at 3:00 p.m. on Wednesday. Tickets are just $15/day or $25 for a two-day pass.