Professional Motorcycle Racing Association (PMRA) is very excited to announce that Brock's Performance is the new Class Sponsor for the Super Street (9.50) class for 2015! This class brings out the elite street bike racers who have the ability to manage their machines to the 9.50 index. Consistency off the line and being able to race that finish line are keys to success.
Brock Davidson had this to say, "The PMRA is a long standing drag racing association with over twenty years of history. I'm excited with the opportunity to assist with the continued longevity of this great series. I've heard nothing but great things and look forward to following the results for this year."
As part of the Super Street class sponsorship, Brock's Performance will award each Super Street race winner with a $100 gift certificate! More information for Brock's Performance can be found on the web at http://www.brocksperformance.com.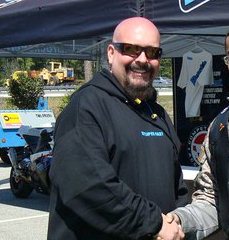 Entering its 22nd year as a racing association, the PMRA looks forward to strengthening its commitment to providing a highly-competitive, family-friendly, quarter-mile, all motorcycle racing venue for many years to come. For more info: www.pmra.net
2015 PMRA Race Schedule:
•• April 25 – Race #1 in the "Double-down in T-Town" 2 race event at Tulsa Raceway Park
•• April 26 – Race #2 in the "Double-down in T-Town" 2 race event at Tulsa Raceway Park
•• May 30 – Tulsa Raceway Park
•• July 18 – Tulsa Raceway Park
•• September 12 – Tulsa Raceway Park
•• October 24 – Tulsa Raceway Park