By all accounts, Top Fuel Motorcycle legend Brian Johnson and his supportive, loving wife Ann were inseparable.  The tight-knit couple was so close and in such unison, perhaps it's apropos they passed within a month of one other.
Ann left this world just one hour before her husband's funeral.
The Johnsons were bound by marriage and an unyielding love for one another, but also teamwork and a passion for running a professional dragbike racing team on their own.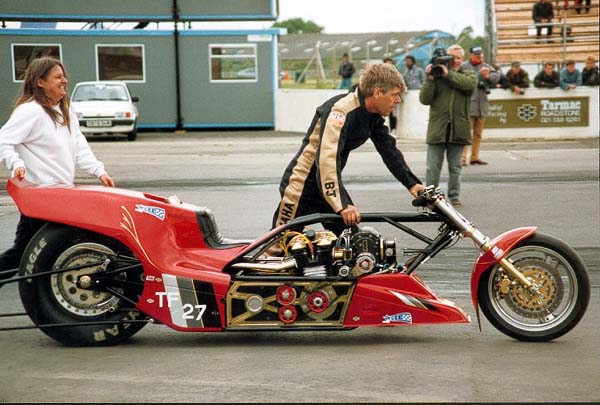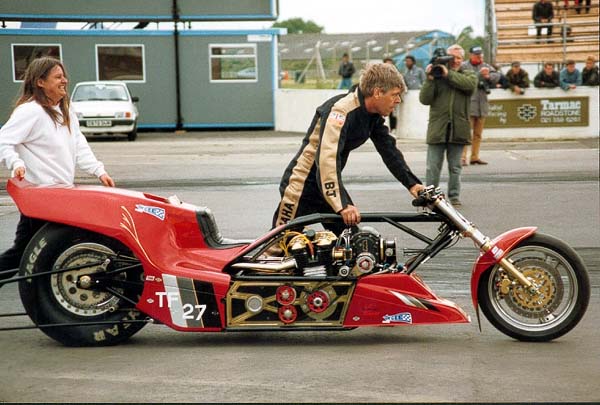 "It's very rare in motorsports to find a woman who can stand beside a man, elbow-to-elbow throughout his endeavors.  Ann did just that. She was always there for him," motorcycle journalist Tom McCarthy said.  "Women like Jackie Trett, Phyllis McClure and Jackie Hill are one in a million. "
The Johnson's synergy and independence from others, in a sport known for requiring many hands, was something that amazed even the most accomplished Top Fuel racers.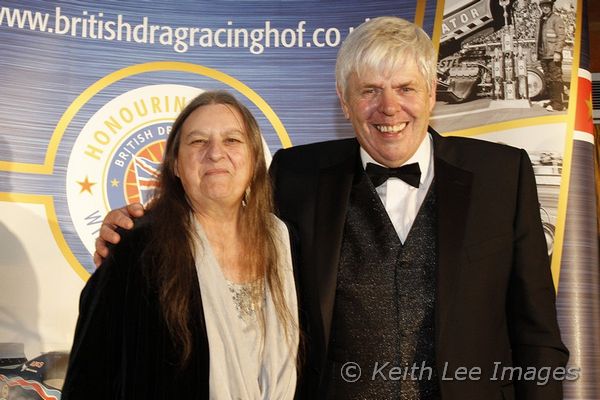 "She was it. She pushed him back herself when he would do burnouts," 14-time champion Larry "Spiderman" McBride said. "They ran that Top Fuel bike, just the two of them. I can't even imagine how we would do it with just two of us. I was impressed for a lot of years."
If Johnson didn't have the respect of all of his United States colleagues, he sure did after the 1984 season. Brian and Ann traveled over from their home in the United Kingdom to garner an American Top Fuel championship, competing against the best racers in the world, including McBride,  and the man who many consider to be the greatest Top Fuel racer ever, the late Elmer Trett.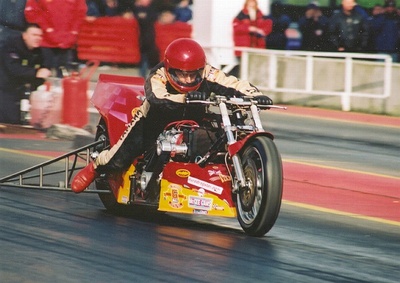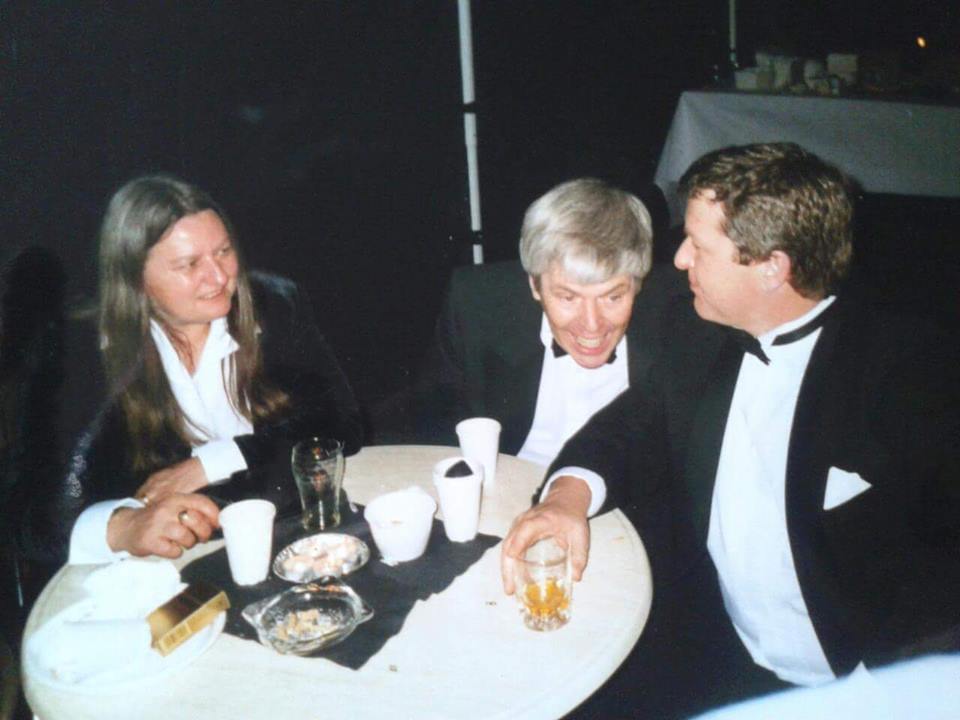 "Brian saved every dime he made and would spend it over here racing," McBride said.  "That's how passionate they were about it. They would stay in the States for the summer in a motorhome."
It was passion and competition that fueled the team indeed.  Johnson certainty didn't need to come over to the States to prove anything. He was a star at home. AMA/Prostar founder Keith Kizer called Johnson "England's Elmer Trett" for his tremendous success across the pond.
Along with continued European success, Johnson resumed carving out an unforgettable legacy in America. In 1991 Johnson established a world record at 6.61 – a mind-boggling elapsed-time in its day.
With constant modifications, tireless tuning and hard work, Brian and Ann maintained their reputation for having one of the world's quickest and fastest Top Fuel bikes throughout the 1990s.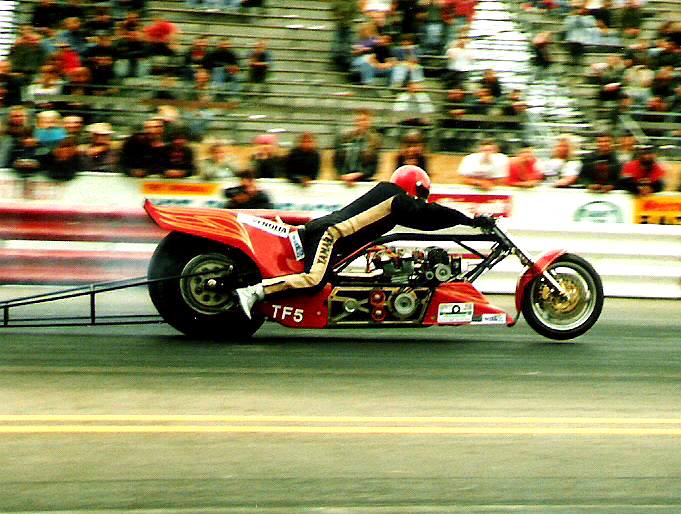 Ann's contributions to the team's success were integral.
"She worked on the engine right with Brian. She took them apart and everything. She did it all. It was very impressive," McBride said. "Even when Jimmy Brantley bought the bike, she was pushing him back."
The Johnsons returned to Gainesville, Fla. in 1999 and won the Prostar World Finals, running a 6.29 at 227 mph to defeat multiple time champion Tony Lang in the final. As usual, Ann watched with delight from the starting line as her husband turned on the win light.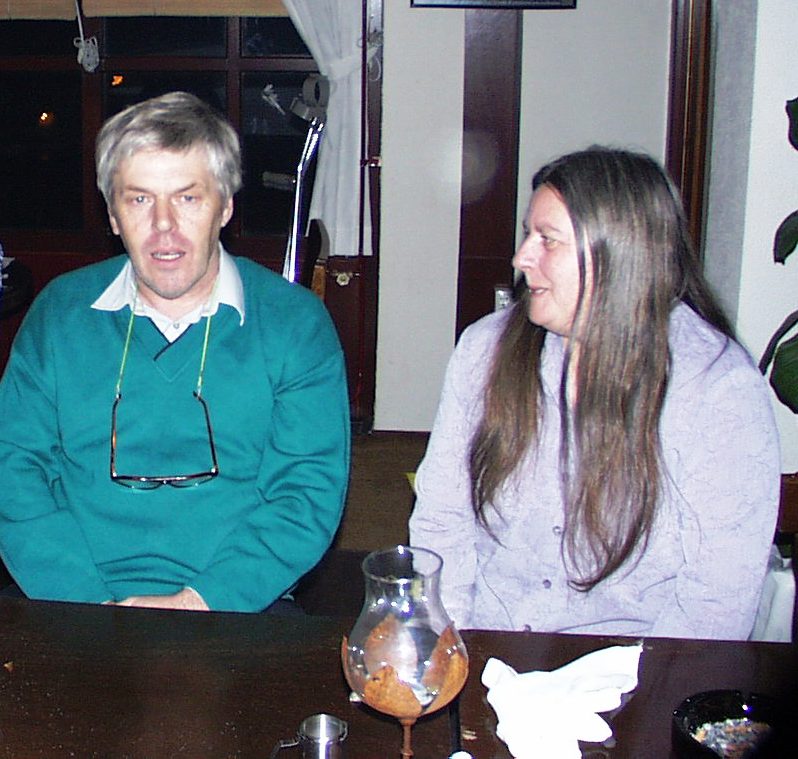 "Ann was just like just Jackie Trett, Gina (Lang), and Kelly (Trett). I was always amazed at how much these women could do," McBride said. "This is a sport that welcomes women. I love seeing them out there working with their husbands and their kids. It's awesome."
Johnson retired from racing at the end of 2001 but remained an enthusiastic follower of the sport. In 2002 he continued to fly over to the United States, embarking on a project producing and filming the Prostar series for a VHS releases.
I remember running into Brian after a long day of filming. He was exhausted and covered in rubber from being in the burnout box all day.  He could not have been happier.  That's how much he loved the sport. And of course Ann was right there by his side, helping in any way she could.
With personal bests of 6.101 seconds and 234.11 mph, The Johnsons will forever stand as one of the quickest and fastest Top Fuel Motorcycle teams of all-time.
For his accomplishments, in 2008 Johnson was inducted into the British Drag Racing Hall Of Fame. The organization recognizes significant contributions to the sport with inductees characterized by their desire to win, mastery of their own particular field and courage to innovate.
Under that criteria, Johnson was an easy choice.
"He was one of the greatest racers our country has ever seen," said Geoff Stilwell of the BDRHOF. "The way Brian and Anne worked in unison on the Imperial Wizard team was just remarkable."
Away from the track the Johnsons cared for one another with the same unity, affinity and altruism they used to make their race team a success.
Brian and Ann's bond and team approach was so strong,  some would speculate the two simply could not, or refused, to live without one another. On April 13th, 2015, Brian succumbed to a heart attack while at the hospital for his wife's cancer treatment.  Ann passed shortly thereafter, on May 5th, 2015 the morning of Brian's funeral in Sunningdale, UK.
"Ann was always at his side," McCarthy said. "She was always supportive."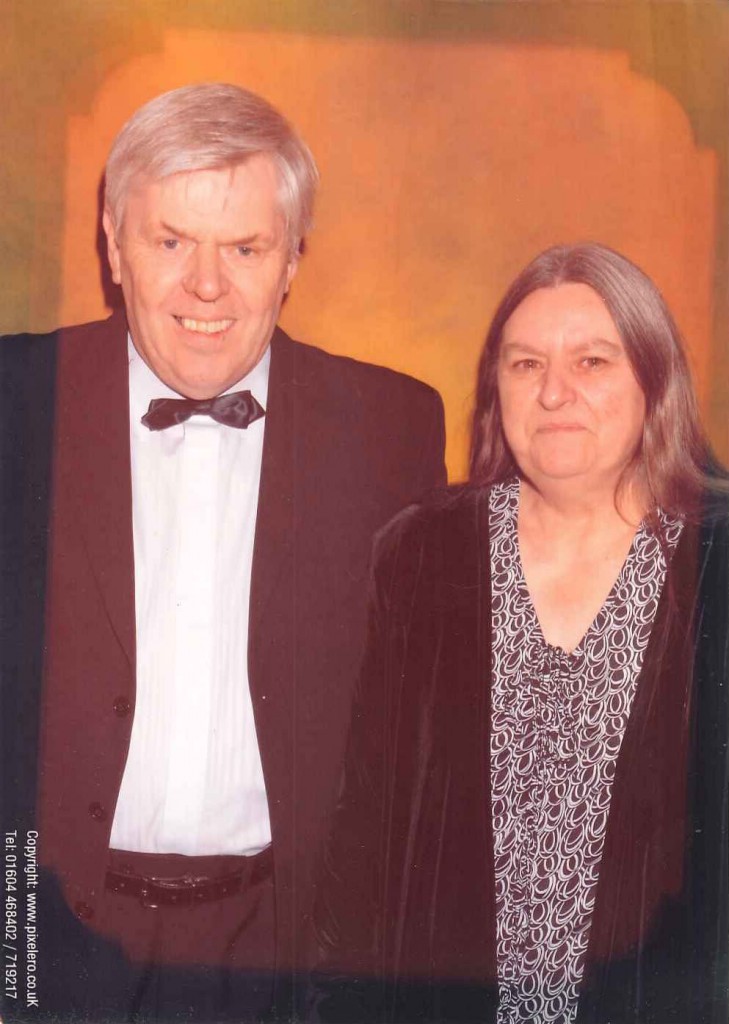 Maybe the timing of Ann's passing was a coincidence. Maybe it was losing the will to fight her disease with the stress and despair of her husband's looming memorial. Or maybe it was a devine opportunity for Ann to reunite with her soulmate.
May the Top Fuel burnouts in the sky never end.
Godspeed Brain and Ann.
– Jack Korpela
Special thanks to Brian's brother Chris Johnson and photographer Keith Lee for contributing images.