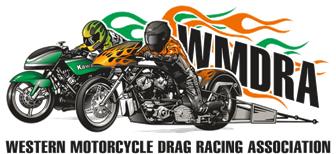 The Western Motorcycle Drag Racing Association (WMDRA) is proud to announce that Bell Helmets has renewed their partnership with the WMDRA as Official Helmet of the 2014 AMSOIL Sturgis Nationals scheduled August 5 and 6 at Sturgis Dragway.
In their enduring commitment to safety, Bell Helmets will provide full-face helmets for use in the WMDRA Drag Racing School and Drag Racing 101 Media Clinic. Singular in their mission of rider safety, the WMDRA and Bell Helmets will provide the best gear and rider instruction available to those making their first pass down Sturgis Dragway during the 74th Annual Sturgis Motorcycle Rally.
According to WMDRA President Sandra Alberti, "We're thrilled to partner with Bell Helmets and provide our drag racing school participants with industry leading helmet safety and technology; an essential performance tool in drag racing."
From humble beginnings in the garage of a 1950's Southern California speed shop to the heads of champions in motorcycle, auto, and bicycle competitions all over the world, Bell is synonymous with protection and progression. Part of Easton-Bell Sports and based in Scotts Valley, California, Bell is the world leader in the design, manufacture and distribution of motorcycle and bicycle helmets and accessories.
"Bell is proud to be the Official Helmet of a great event like the Sturgis Nationals," stated Rob Salcedo, Brand Manager, Bell Helmets. "Dragbike competition is some of the most exciting racing around and we're looking forward to a great Rally experience."
Racing is scheduled for August 5 and 6 at Sturgis Dragway, located just 3.7 miles East of downtown on SR 34, then 0.8 miles North on SR 79. Gates open at 10:00 a.m. each day with a hot track at 3:00 p.m. Tickets are just $15/Day or $25 for a two-day event pass. The Drag Racing School is Tuesday, August 5 from 9:00 a.m. to 1:00 p.m.