While most drag strips and sanctions in the country, and the world for that matter, are closed, the timing of the debut event for the Southeastern Drag Bike Association, the Custom Croz's Cycles I-75 Classic at Brainerd Motorsports Park in Ringgold, Ga., May 9, could not have come at a better time.
Drag bike racers starving for some action are making their way to Sonny Vick and Brian Dale's new sportsman-centric series.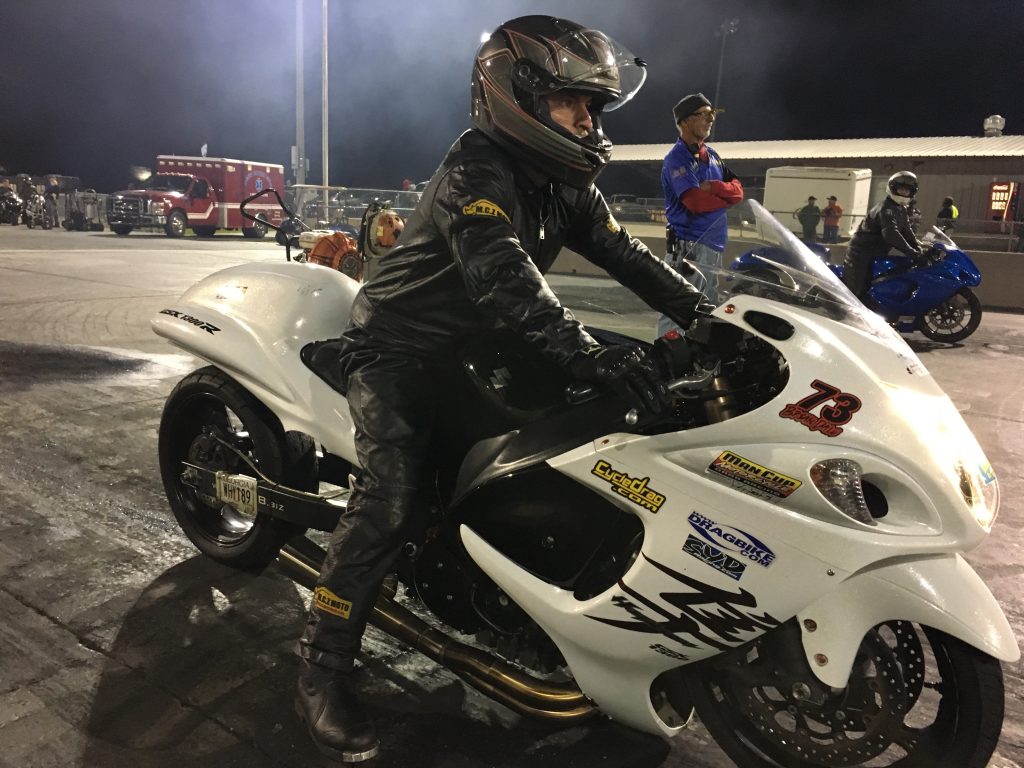 Dale, a multi-time champion racer and Vick, who grew up entrenched in the sport came up with the concept in January.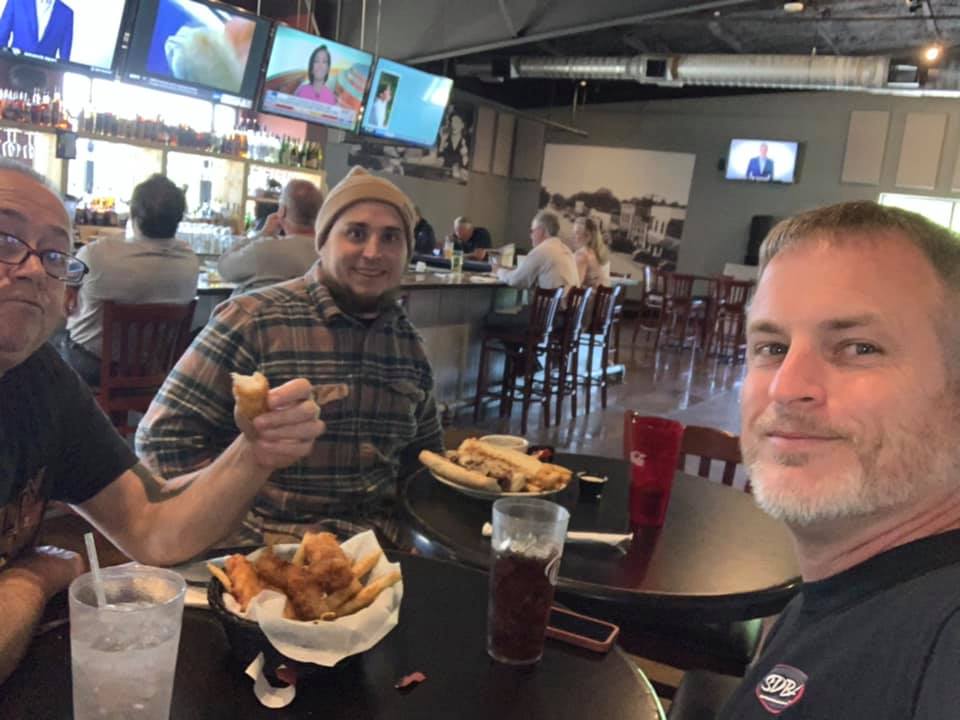 "What inspired us was the lack of a series in the middle of the Southeastern United States. We don't want to take anything away from any of the other events so we kept that in mind when scheduling," Dale said. "We just want a place to race that focuses on the sportsmen."
Vick says he fell in love with the sport going to IDBA races in the 90s with his father. His family was so dedicated and passionate about racing, his mother and father were married on the starting line of the track the series will race on this weekend. Brainerd is a fitting place for the co-owner's debut.
"I called Brian in January and said I have a crazy idea," said Vick, who has been setting up local sportsman races for the past few years. "I wanted to keep three things in mind – big payouts to ET and bracket guys, all the races within four hours, and I want all the events to be one day."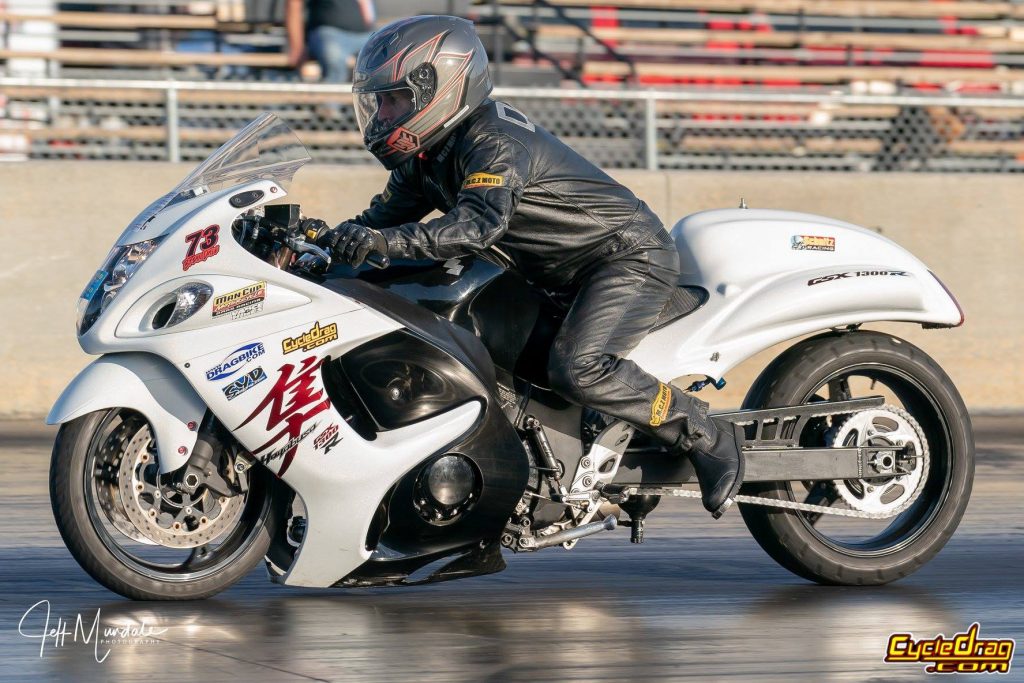 With a test and tune on Friday, Dale thinks the one-day event format and close proximity of races will be attractive to many.
"You don't have to the take the whole weekend off and you can get there in half a day," Dale said.
The biggest question most are asking is, how was the organization able to get authorization to hold an event during the Covid 19 shutdown?
"Georgia was one of the first states to open up so the timing was in our favor," Dale said. "We are taking precautions for Covid 19 and will be practicing social distancing but we are not capping this event and we will be allowed to finish it."
Dale says he's expecting anywhere from 150 to 300 motorcycles.
"I know everyone is hungry to race so it looks to be a pretty a large event," Dale said.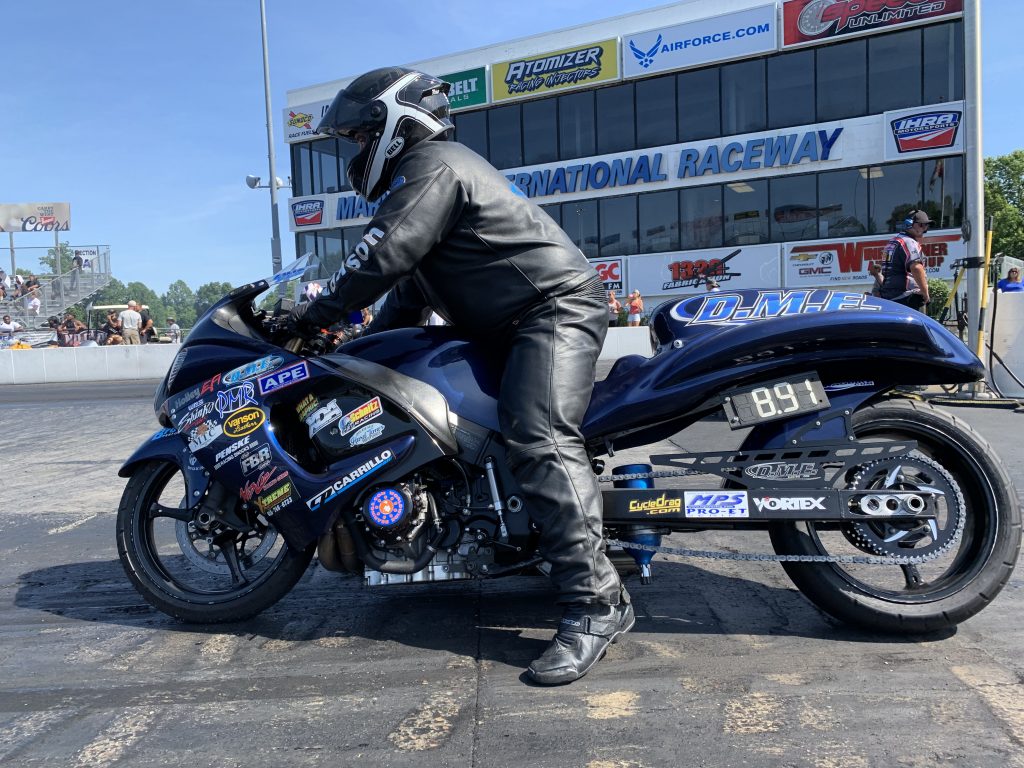 With the Man Cup, XDA and NHDRO series all forced to cancel events recently, many racers from outside the region have indicated on social media that they are coming to race.
Multi-time champion Dustin Lee will attend.
After 4.60 racers Mac McAdams, Boo Brown and others expressed interest in the event, the popular 1/8th mile 4.60 category was added.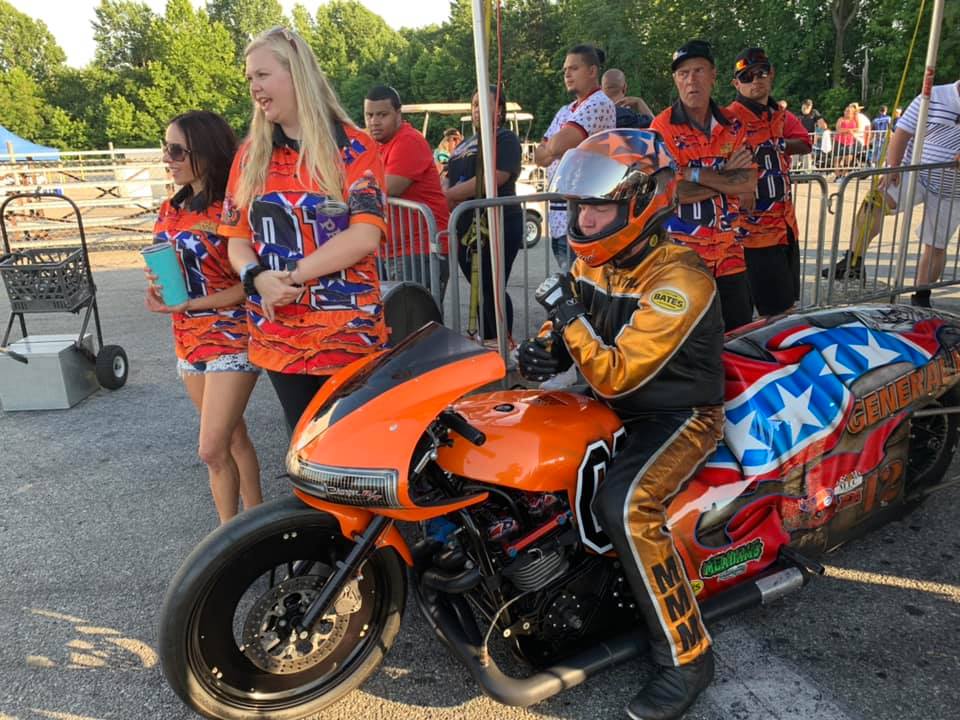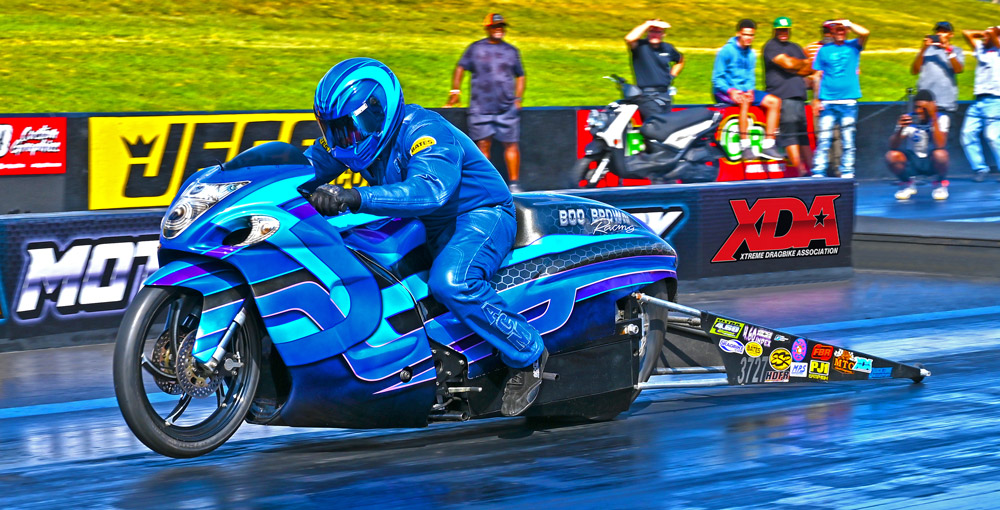 The event will also feature the debut of the much-hyped HTP Super Stock class, featuring stock wheelbase and largely unmodified motorcycles.
"We are expecting between 7 – 15 Super Stock bikes and are very excited about it," Dale said.
As long as everyone can stay healthy and stay safe, this event looks to be just what the motorcycle drag racing universe is craving.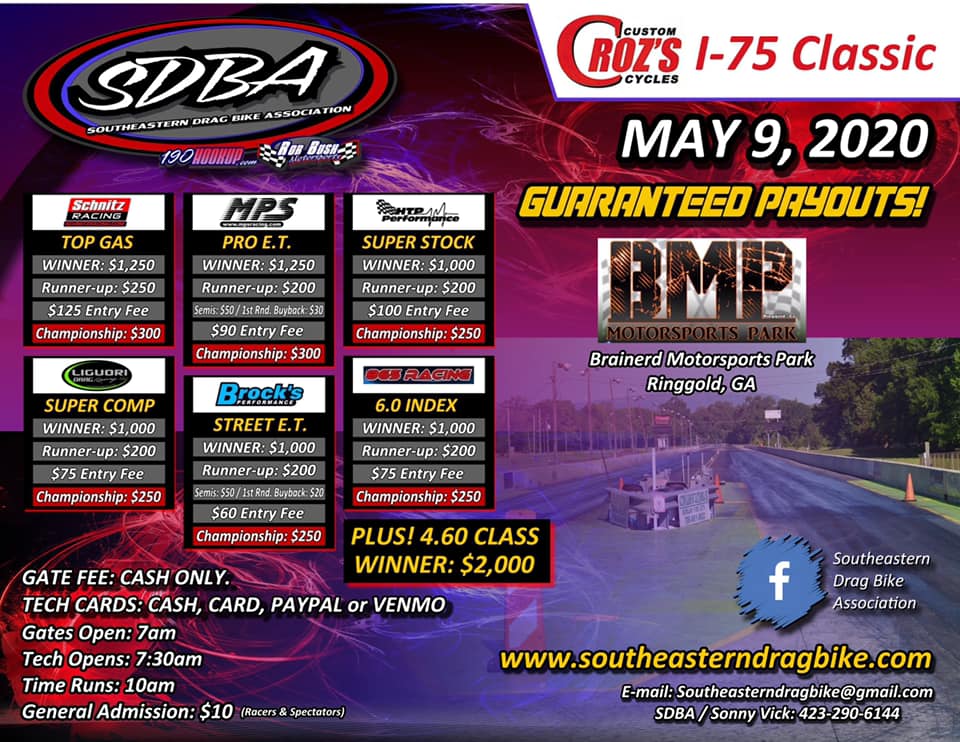 There are more videos on the Cycledrag Youtube channel (please subscribe here) and the Cycledrag.com Facebook page (Please like here) and more will be coming soon. Check back daily.
To take advantage of some amazing discounts at Brock's Performance, click – http://brocksperformance.com?aff=12
Schedule
SCHEDULE:
Friday: Gates and Tech Inspection open at 10am. Early testing $40 from 12pm-6pm. Evening testing $20 from
7pm-10:30pm. There will be drag cars testing during the evening session. Camping Fri & Sat is free, no hookups.
Saturday: Gates open at 7am, Tech Inspection opens at 8am. Times are estimated below. If we can move faster
we will, but the run order will remain the same. Keep an eye on the scoreboard to see what class is running and
listen for the intercom.
10:00 – 11:45 am Time Trials (in order)
Top Gas lanes 1&2
Super Comp lanes 3&4
4.60 lanes 5&6
6.0 lanes 1&2
Super Stock lane 5
Pro ET lanes 3&4
Street ET lanes 5&6
12:00 Qualifying (in order)
Top Gas lanes 1&2
Super Comp lanes 3&4
4.60 lanes 5&6
6.0 lanes 1&2
Super Stock lane 5
1:30 ET Time Trials (in order)
Pro ET lanes 3&4
Street ET lanes 5&6
2:30 Qualifying – 2nd Round (in order)
Top Gas lanes 1&2
Super Comp lanes 3&4
4.60 lanes 5&6
6.0 lanes 1&2
Super Stock lane 5
General SDBA Regulations:
Riders Meeting: THERE WILL BE NO RIDERS MEETING. PLEASE VIEW THE VIDEO FILMED ON
THE SDBA FACEBOOK PAGE OR SEARCH YOUTUBE FOR SDBA RIDERS MEETING.
Dial-in:​ Always be sure to verify your dial-in on the dial-in board in front of the water box. There
are no re-runs if you stage to an incorrect dial-in.
Pit Speed Limit:​ The Speed limit in the pits is 10 MPH at all times
Drawing:​ ET Classes will draw chips every round, no ladder. Bye runs will be determined by
reaction time from the previous round. Index classes will run on a ladder.
Starting Line:​ If for some reason you are held up by a track official, such as to change a wrong
dial-in, cleaning or getting debris from the track, waiting for slow bikes to turn off of the
shut-down area, etc., and your engine is too hot to race, or tires to cold, let an official know
immediately. Once you stage, it is a race.
Tech Inspection:​ Tech inspection will be conducted at the back of staging.
Unsportsmanlike Conduct​: Any racer that causes physical harm to another person, or acting in
an unsportsmanlike manner is subject to be asked to leave the premises of Brainerd
Motorsports Park.
Malicious Cheating​: Any racer caught maliciously cheating will be asked to leave the premises
of Brainerd Motorsports park and will be banned from future races for one year.
Changing Bikes:​ You may change bikes during time runs or the first round. (notify the tower)
whichever bike and rider runs first round it is locked and neither the bike nor the rider can
change for the rest of eliminations.
Courtesy Staging:​ BMP runs on AUTOSTART. A racer has one minute to pre-stage their bike
after the burnout is completed. Both bikes must pre-stage before the other bike stages. Once
the first bike stages the other bike must stage within ​7​ seconds or will red light.
Riding gear:​ Bring your gear with you when you bring your bike to tech inspection. You don't
have to be wearing it. Just bring it with you.
Multiple entries:​ A single rider can only enter one bike per class per event. The same bike may
not be used by multiple riders in the same class.
Test and tune on Friday night.​ You can go through Tech Friday ​IF​ your bike is staying at the
track overnight
Camping is allowed although there are no hookups
No glass bottles
SDBA rules (posted on SoutheasternDragbike.com) Supersede any rule in NHRA or IHRA
handbook. SDBA Race officials have the final authority and decision.