Roger Starrette's RS Motorsports stable of nitrous-huffing Kawasaki ZX14s returned to the track in a big way at the Kibblewhite/Mann Hill Garage Manufacturers Cup World Finals at South Georgia Motorsports Park.
Starrette qualified number 2 just behind number 1 qualifying teammate Jeremy Teasley, and that's the way eliminations ended as well as both RS '14s raced their way to the final. The win secured another championship for Teasley, who's mostly owned Real Street across multiple racing series since the class was invented.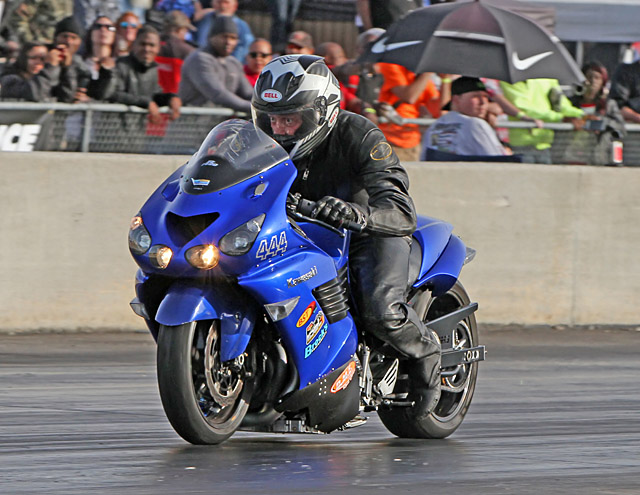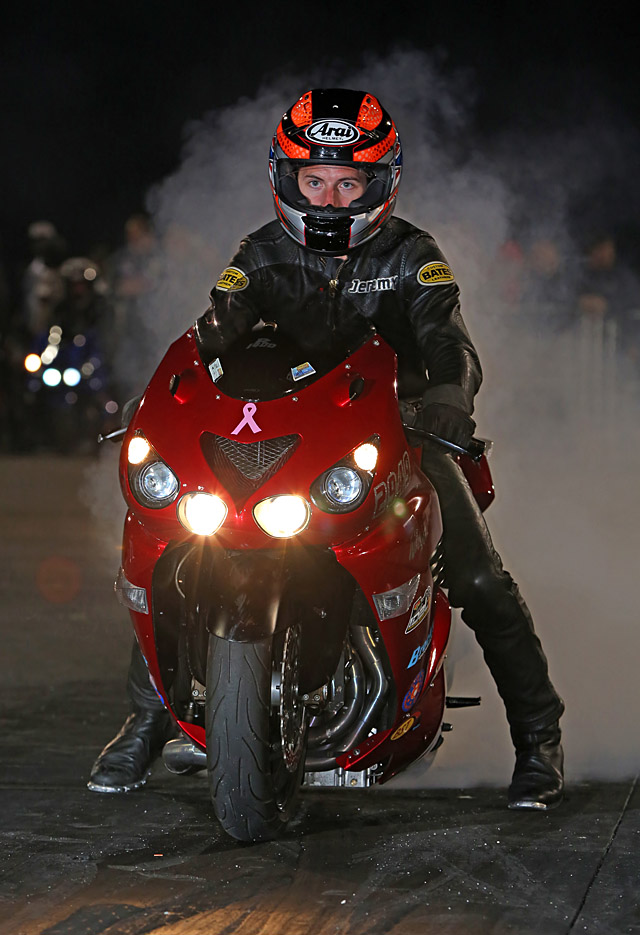 Roger Starrette thanks Adams Performance http://www.adamsperformance.net , and the whole RS Motorsports team.
Jeremy Teasley thanks Starrette, Brock's Performance http://www.brocksperformance.com/ , Ryan Schnitz and Schnitz Racing http://store.schnitzracing.com/ , and 1-Stop Speed http://store.1stopspeed.com/ .
This report was prepared by Tim Hailey. Enjoy everything there is to read, see and watch about motorcycle drag racing and more at http://www.eatmyink.com