The Star Racing team, in preparations for this weekend's NHRA race in Englishtown, New Jersey, is looking forward to racing with an additional name displayed on three-time NHRA world champion Angelle's motorcycle. The team is pleased to announce that Platinum General Construction Services will serve as an event sponsor for the NHRA Mello Yello Series Toyota Summer Nationals race in Englishtown, which will run June 5-7.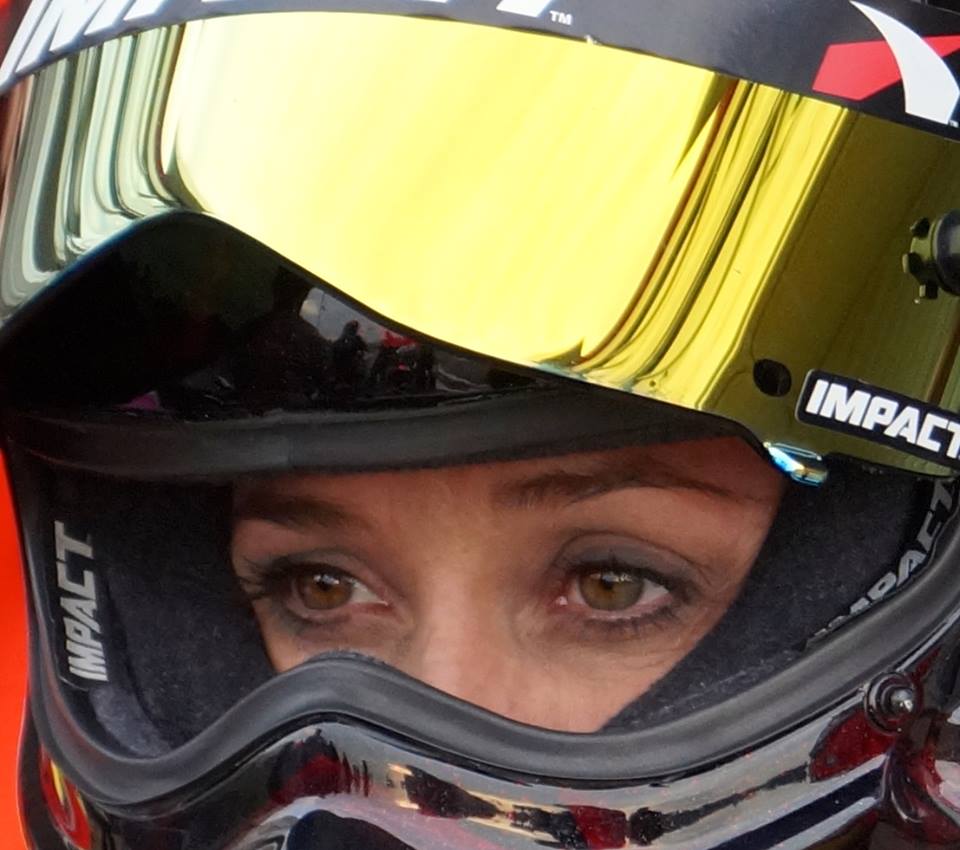 Platinum General Construction Services owner Ralphie Navarro made the decision on the company's commitment for the event sponsorship after the Star Racing team launched its JoinTeamAngelle.com fan sponsorship campaign in mid-May. Platinum General Construction Services become the first corporate sponsor to participate in the JoinTeamAngelle.com campaign.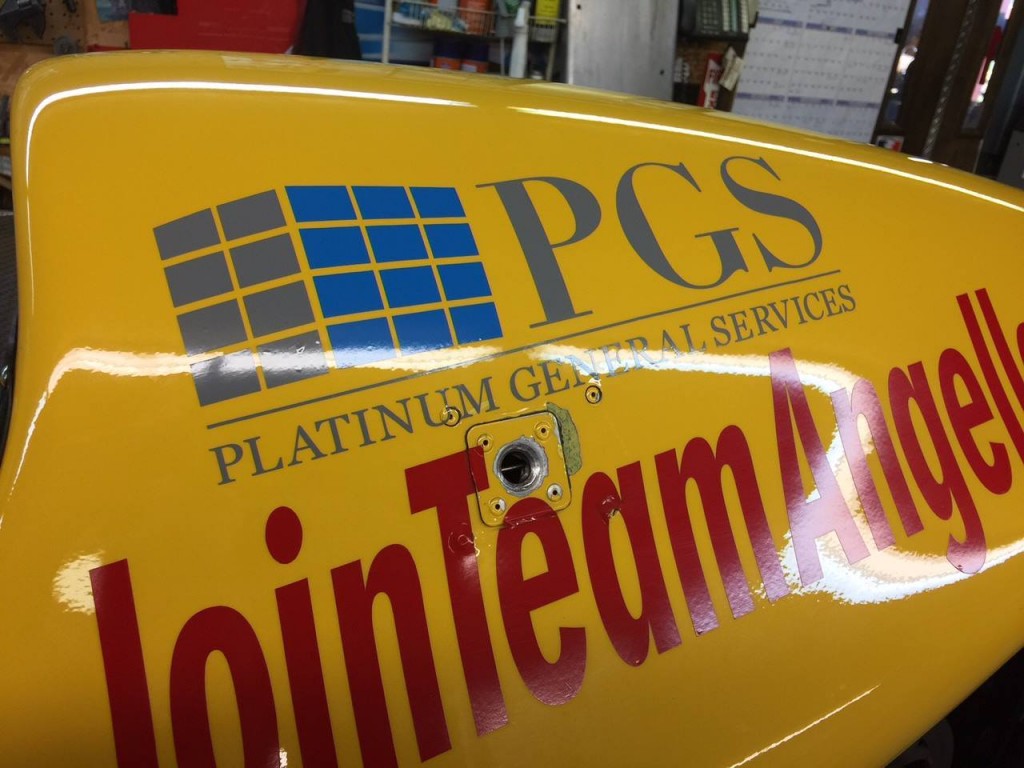 The Star Racing Team won at Englishtown 32 years ago and it has claimed eight more victories since 1983. Angelle has performed well at the New Jersey track, winning three times in a row at Englishtown during her career. With that type of track record, Angelle and the Star Racing team are looking forward to making another run toward the Winner's Circle. The Englishtown stop on the NHRA Mello Yello Series tour is the fourth race this season, and the Star Racing team is ready to finish what it started at the previous race in Atlanta.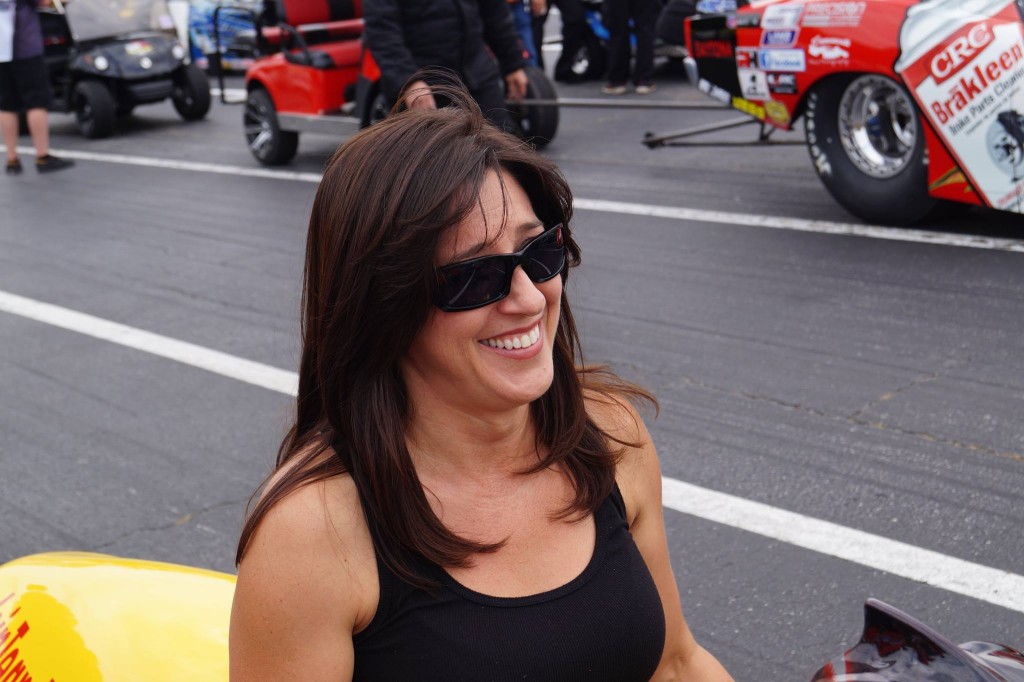 "We are ready to get back to Englishtown and pick up where we left off. When we left the Atlanta Race, we all felt like we had unfinished business to tend to," said Star Racing Team owner George Bryce. "We were quick and fast and Angelle was going straight. Angelle is just now starting to get her confidence back and has had enough "seat time" to start winning rounds.
"We really look forward to going to the next race to continue our climb back to the top," added Bryce, who also made special note this week's sponsor for the team. "As a business owner, I am fired up to show what we can do to work with a great company like Platinum General Construction Services. We are going to provide TV presence, media exposure, and provide a 'corporate retreat' atmosphere for Navarro, his team, and his customers. It will be a great chance to show our hospitality to interested companies in this way."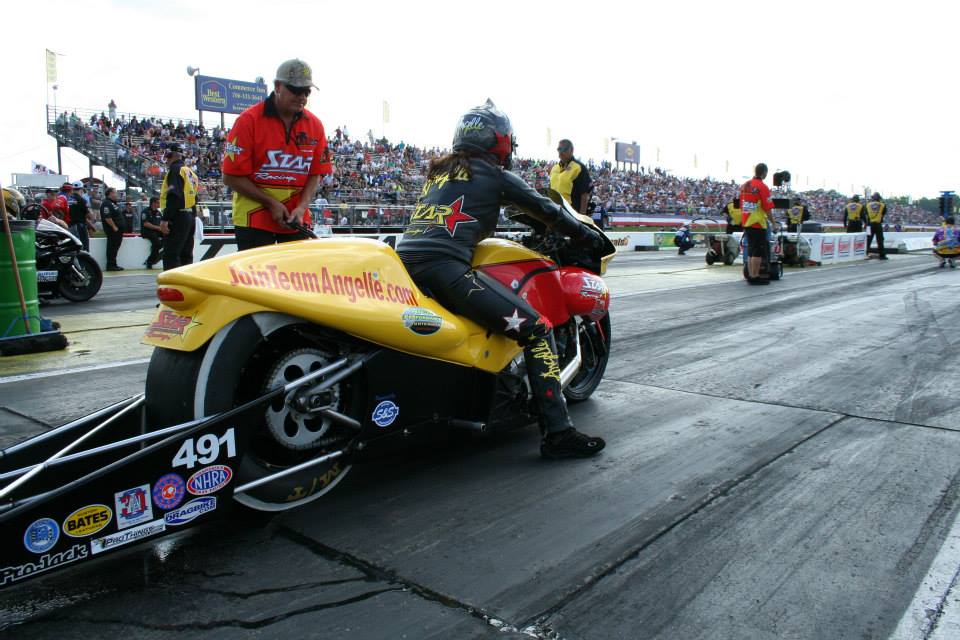 For her part, Angelle is also looking forward to returning to a track where she has enjoyed great success in the past, and she is focused on building upon the fast runs she made in Atlanta.
"I'm excited to return to Englishtown for several reasons. I've won there three times in a row and I have a lot of friends and fans at that track. I remember setting a record there which lasted quite a while," said Angelle. "Most importantly, I am excited we will be representing a great guy named Ralphie Navarro. He has become an awesome friend who joined Team Angelle with his company Platinum General Construction Services. Ralphie's passion for racing is contagious and his energy and enthusiasm makes him exactly the kind of person we love to have on our team. I can't wait to race with him and hopefully bring him to the winner's circle. My team and I have been headed in the right direction with our performance so far. I have a fast motorcycle to compete with and the right guys on my side. I know we can and will be a force to reckon with."
The Toyota NHRA Summer Nationals will be held in Englishtown, New Jersey, on June 5-7. Qualifying will be broadcast on ESPN2 on 06/06/2015 11:00 PM-1:00 AM ET/8:00 PM – 10:00 PM PT. Eliminations will be broadcast on ESPN2 on 06/07/2015 10:00 PM – 1:00 AM ET/ 7:00 PM – 10:00 PM PT.
About Star Racing:
After more than 35 years in motorcycle drag racing, Star Racing and owner George Bryce have won six NHRA Pro Stock Motorcycle championships and 80 NHRA national event wins with 10 different riders. Star Racing is a high-performance motorcycle company which also serves as a world-wide mail-order parts business, with engine building, a state-of-the-art machine shop and dyno services. To learn more, visit us at starracing.com.