Nitro Harley dragike legend Larry "Drums" Brancaccio, 57, of Nutley, N.J. underwent successful surgery to repair fractures sustained during a high speed crash May 29th at the IHRA Nitro Jam at Cordova International Raceway, in Cordova, Ill.  After an impressive run of 6.37 at 214 mph in the second round of qualifying, Brancaccio was unable to stop and crashed into Cordova's pea-gravel, sandtrap-like suppression area.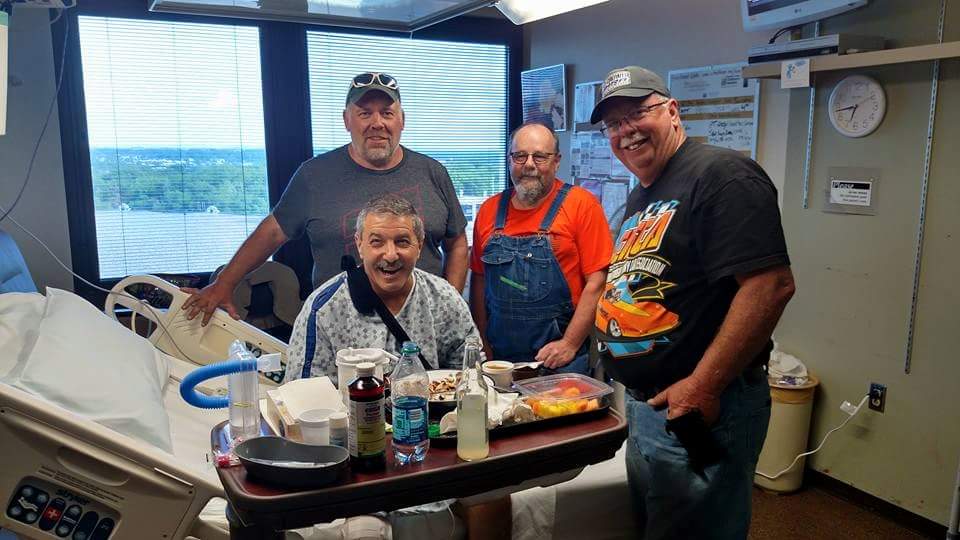 "It appears he went off the end of the racing surface at a very high rate of speed. I do not know and wouldn't venture to guess why that was the case," IHRA President Scott Gardner said. "I don't know if there was a mechanical issue or what might of happened. I'm just really happy Drums is doing well and hopes to go home on Monday.
Drums was transported to the University of Iowa Medical Center's Trama Unit after the accident. After a few days of intensive care and surgery Brancaccio's condition has greatly improved.
IHRA Director of contingency sales Dan Driscoll, who shares a close personal connection with Brancaccio, was able to visit the Nitro legend after surgery.
"The good news is Drums is doing awesome. Drums wants to thank IHRA, the IHRA safety crew and the Cordova safety crew. He has some broken bones but is in great spirits and is hoping to go home Monday," Driscoll said. "It was great seeing him"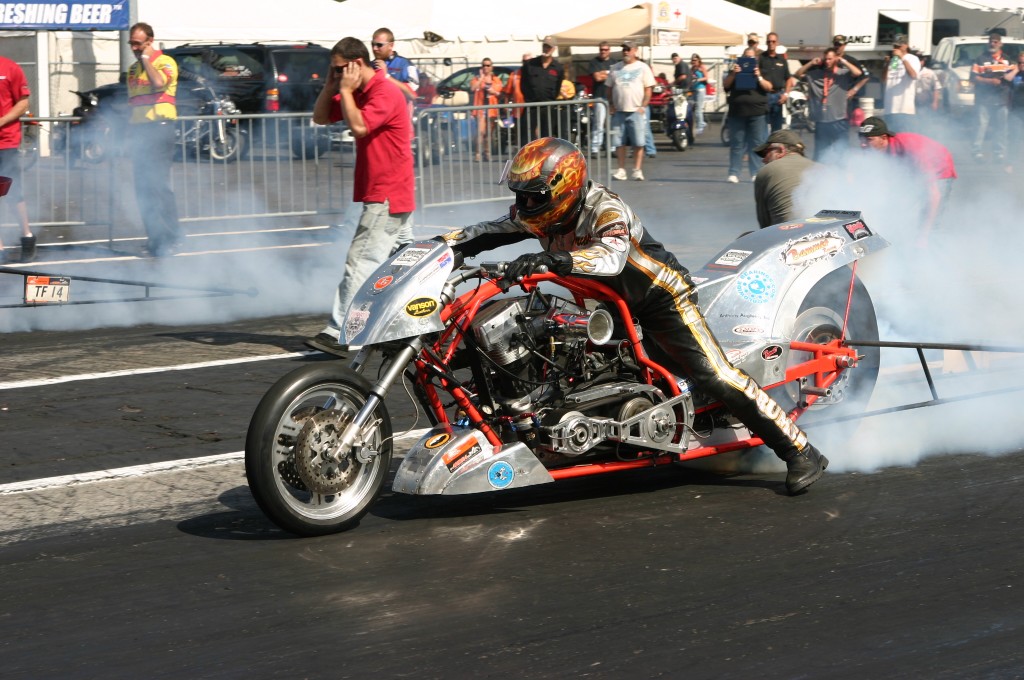 Gardner echoed the positive sentiment.
"We at team IHRA are very happy to see Drums making significant progress and in good spirits," Gardner said.