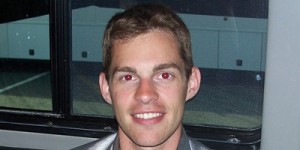 Screamin' Eagle Harley-Davidson rider Andrew Hines' fifth NHRA final-round win of the season may have been his most important, yet also his easiest.
The former three-time series champion enjoyed a competition single in the final when Steve Johnson encountered mechanical issues on his Suzuki at NHRA's second of six playoff races,  the AAA Texas  Fall Nationals, Sept 19-21 at the Texas Motorplex. The 37th victory of his career earned Hines a 21 point lead in the standings.
"We changed a bunch of stuff, hard parts, key strokes in the computer, and it finally all came together in that last qualifying session," Hines said. "It got better and better, and we are starting to see the results and the e.t. on the board. I've been to three or four engines, and this one finally responded."
Although one of the most successful racers in the class in terms of winning percentage, Hines has not won the season crown since 2006.  Could 2014 be the year of Andrew?
The NHRA Mello Yello Countdown to the Championship continues with the AAA Insurance NHRA Midwest Nationals at Gateway Motorsports Park near St. Louis, Sept. 26-28.
PRO STOCK MOTORCYCLE (following the 12th of 16 events)
1.
Andrew Hines, Brownsburg, Ind., Screamin' Eagle Vance & Hines Harley-Davidson (5)
2302
2.
Eddie Krawiec, Brownsburg, Ind., Screamin' Eagle Vance & Hines Harley-Davidson (4)
2257
3.
Steve Johnson, Birmingham, Ala., Steve Johnson Racing Suzuki (1)
2198
4.
Hector Arana Jr., Milltown, Ind., Lucas Oil Buell (1)
2177
5.
Matt Smith, King, N.C., Nitro Fish Buell
2169
6.
Scotty Pollacheck, Medford, Ore., Petrolhead Apparel Buell
2144
7.
John Hall, Hamden, Conn., Matt Smith Racing Buell
2139
8.
Hector Arana Sr., Milltown, Ind., Lucas Oil Buell
2122
9.
Angie Smith, King, N.C., Kandy Racing Buell (1)
2094
10.
Michael Ray, New Braunfels, Texas, Joe DeSantis Suzuki
2071