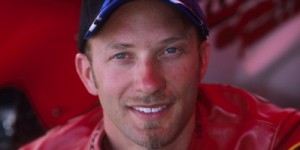 Trying to stop the frustrating season that he has had up to this point, Matt Smith and his Al-Anabi Racing Buell hoped for a different outcome at the Atlanta Dragway this past weekend.
"We just had a rough weekend again," said Smith. "I felt like we may have had things headed down the right direction, and then we got out on the track and things didn't go according to plan."
Not qualifying as well as he would have liked, Smith took his number 10 qualifying spot and did what he could. Having to face Michael Phillips first round, Smith not only left on Phillips, but outran him as well.
Smith would go into the second round and go head to head with Karen Stoffer. The Al-Anabi Buell would run the third quickest time of the round, but Smith would leave to early and lose the round.
"Well, that's not what we wanted. It was totally my fault. I red lit and it just stinks. We had a pretty good bike. I wanted to win bad, guess a little too bad. We will gather ourselves up and head to the next one."
The NHRA Pro Stock Motorcycle field will run again in a few weeks at Old Bridge Township Raceway in Englishtown, New Jersey.