The International Hot Rod Association (IHRA) drag racing community will see a familiar face this weekend at Grand Bend Motorplex as last year's Nitro Harley champion, Mike Scott, is scheduled to make his return.
The former champion competed for Turner Racing in 2014 and took home three wins during the season. The Nitro Harley championship came down to the final race at Memphis International Raceway with four drivers competing for the number one spot. Scott was leading the standings and did not advance to the final round, a win by his teammate, Jay Turner, against Randal Andras sealed the deal.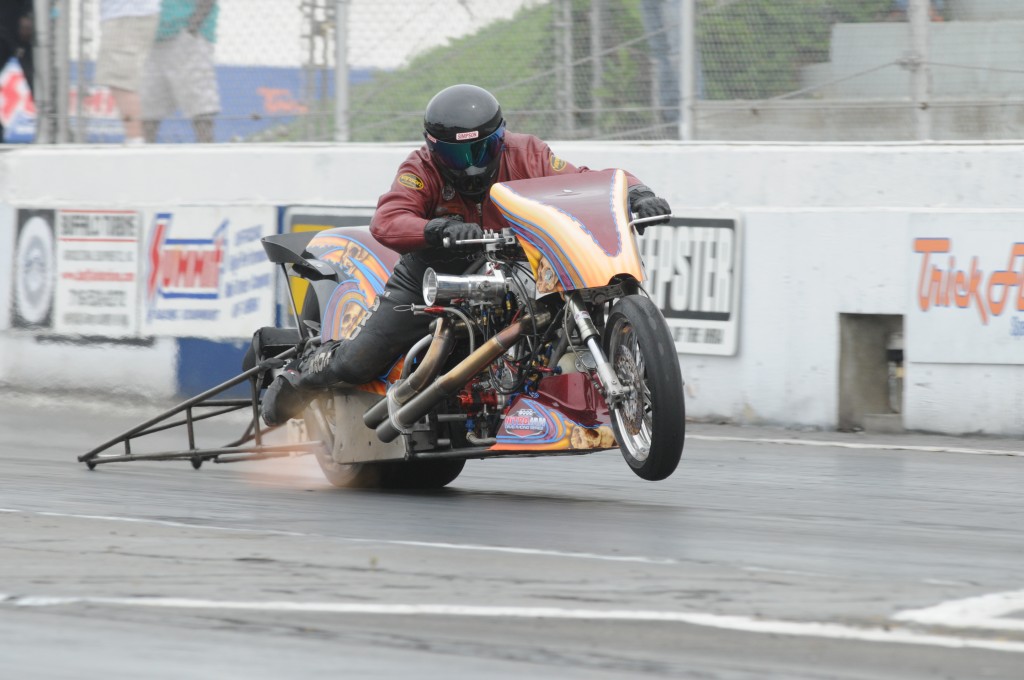 Scott intended on running the entire Nitro Jam season in 2015 but work commitments did not allow his full-time return. He was able to schedule time off to race in both Canadian races this year and will compete in the Nitro Harley class with his former team, Turner Racing. The goal for Scott is to come back full force in 2016 and win championship number two.
The Mopar Nationals Nitro Harley class currently includes eight entries: Rob Brown, Jim Fagan, Tracy Kile, Alvin Kobernuscz, Lyle Newton, Mike Pelrine, Jay Turner and Mike Scott. There is only 10-points separating the top-three in the point standings. Randal Andras leads with 399 followed by Jay Turner with 390 and Tracy Kile with 389.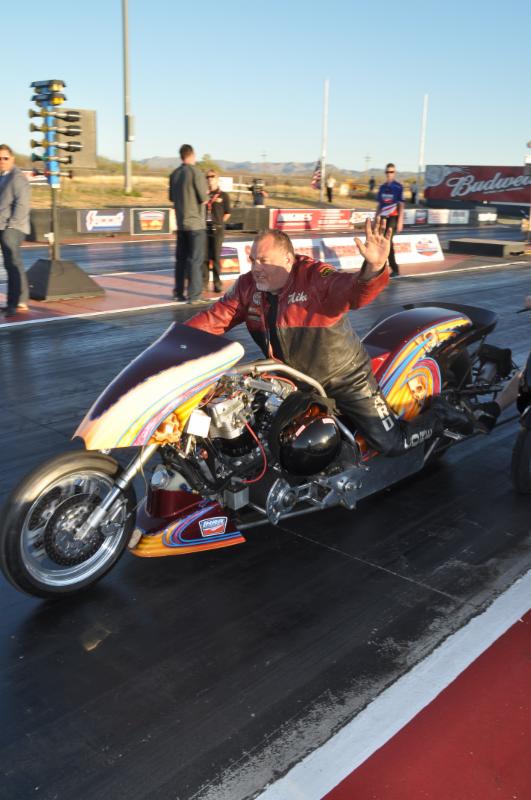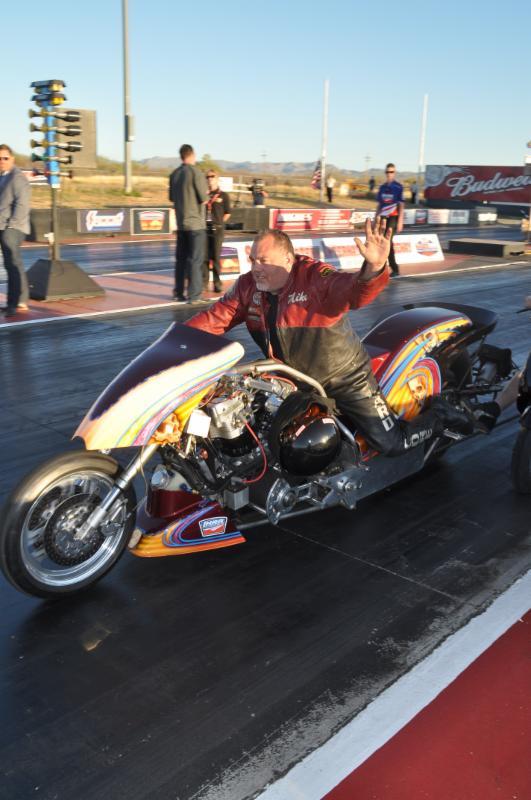 This year's Mopar Nitro Jam Nationals marks the 15th consecutive year the IHRA has traveled to Grand Bend Motorplex to celebrate one of drag racing's biggest and most exciting events. The 2015 IHRA Mopar Nitro Jam Nationals will feature three full days of drag racing action in six professional categories and 10 sportsman categories with qualifying on Friday, June 26 and Saturday, June 22 and eliminations on Sunday, June 28.
Grand Bend Motorplex is located at 70292 Grand Bend Line, Grand Bend, Ontario. For more information, please call (519) 238-7223 or visit www.nitrojam.com to purchase tickets in advance.



Action photo courtesy of – Bryan Epps
IHRA Nitro Jam Mopar Nationals Schedule:
Friday, June 26
First round of Nitro Jam qualifying – 8 p.m.
Saturday, June 27
Second round of Nitro Jam qualifying – 3 p.m.
Pre-race ceremonies – 4:45 p.m.
Final round of Nitro Jam qualifying – 5 p.m.
First round of Nitro Jam eliminations – 8 p.m.
Sunday, June 28
Pre-race ceremonies – 12:45 p.m.
Second round of Nitro Jam eliminations – 1 p.m.
Final round of Nitro Jam eliminations – 3 p.m.
**Schedule subject to change.
Advance Ticket Prices
Weekend Adult – $80
Weekend Child (ages 6 – 12) – $13.50
Friday Adult – $22.50
Friday Child (ages 6-12) – $5
Saturday Adult – $44
Saturday Child (ages 6-12) – $8.50
Sunday Adult – $26.55
Sunday Child (ages 6-12) – $5
Ticket fees and HST tax will be added to your order when you checkout. All tickets include a free pit pass. Order in advance at: www.nitrojam.com.