May 2007 Archive The NHRA has made it clear that they will step in and adjust the rules in Pro Stock Motorcycle whenever they deem necessary to maintain

Continue Reading » More From May 2007
St. Louis is known as the Gateway to the west. For several AHDRA competitors St. Louis was a Gateway to a first ever win. Apparently
In 2002 Jim Carroll went an amazing 30-0 in round competition in the now defunct Formula Superbike Series. 2002 was a storybook season for Jim
Joe Holt, the 350-pound Hayabusa bracket racer from Ohio, proved that big guys can race too at the 2003 AMA/Prostar US Nationals from Atco, NJ.
NHRA Pro Stock Motorcycle standout Chip Ellis received the tragic news that his grandfather Hubert Ellis had been murdered during a robbery in his Aiken,
Notes and quotes from stop No. 4 on the AHDRA tour, The Rucker Performance Lonestar Nationals from the Texas Motorplex in Ennis, TX. Entering Texas
There was a scary moment at the AMA/Prostar Lucas Oil Spring Nationals from Petersburg, VA, on April 28th, when Pro Mod racer JP Mattox's motorcycle
In case you haven't noticed, the women are suddenly wearing the pants in the NHRA's Pro Stock Motorcycle brigade. If you're a confirmed male chauvinist,
The FBR Shop's Marion Ford won the NDRA NOPI Nationals from Atco Raceway, NJ, April 28th-29th, on his state-of-the-art ZX-12 powered ATAK bike. Marion Ford
IDBL Raises Money for Breast Cancer Patients!
Top Fuel News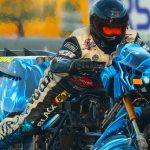 Multiple Australian Top Fuel Motorcycle Champion, Chris Matheson has taken home a much sort after Crocodile Skull Trophy and a Thunder ...
[+]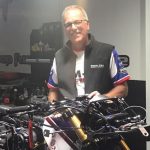 July 29th, 2017 will serve as a footnote in the history of motorcycle racing. At the IDBL WPGC Bike Fest from ...
[+]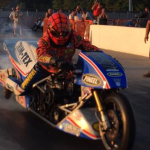 Top Fuel Motorcycle legend and 16-time champion Larry "Spiderman" McBride knew his team would be put to the test under the hot ...
[+]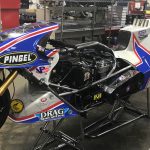 ManCup Top Fuel Motorcycle point leader and 16-time champion Larry "Spiderman" McBride is ready to get back to work at this weekend's, ...
[+]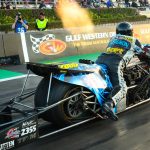 Australia's current Number 1 Top Fuel Motorcycle Champion Chris Matheson and his Nitro Voodoo Team are making final preparations for the ...
[+]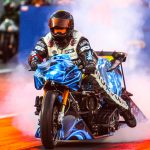 Chris Matheson and his Nitro Voodoo Team have made Australian History taking out their fourth Australian Top Fuel Motorcycle Drag Racing ...
[+]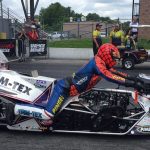 It's a young season for the 16-time Top Fuel Motorcycle champion Larry "Spiderman" McBride, but so far the veteran is pitching ...
[+]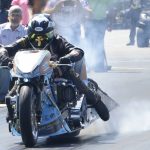 The Gulf Oil Dragracing team of Top Fuel Motorcycle pilot Ian King started kicked off their 2017 season at the Manufacturers ...
[+]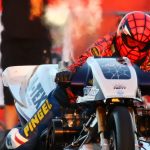 With the level of competition in Top Fuel Motorcycle on the rise, 16-time champion Larry "Spiderman" McBride knows every round win is ...
[+]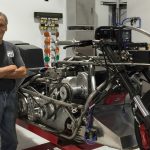 With multiple championships, records and a successful and innovative business, the great Terry Kizer has certainly accomplished enough in the sport ...
[+]
Nitro Dragbike Image of the Day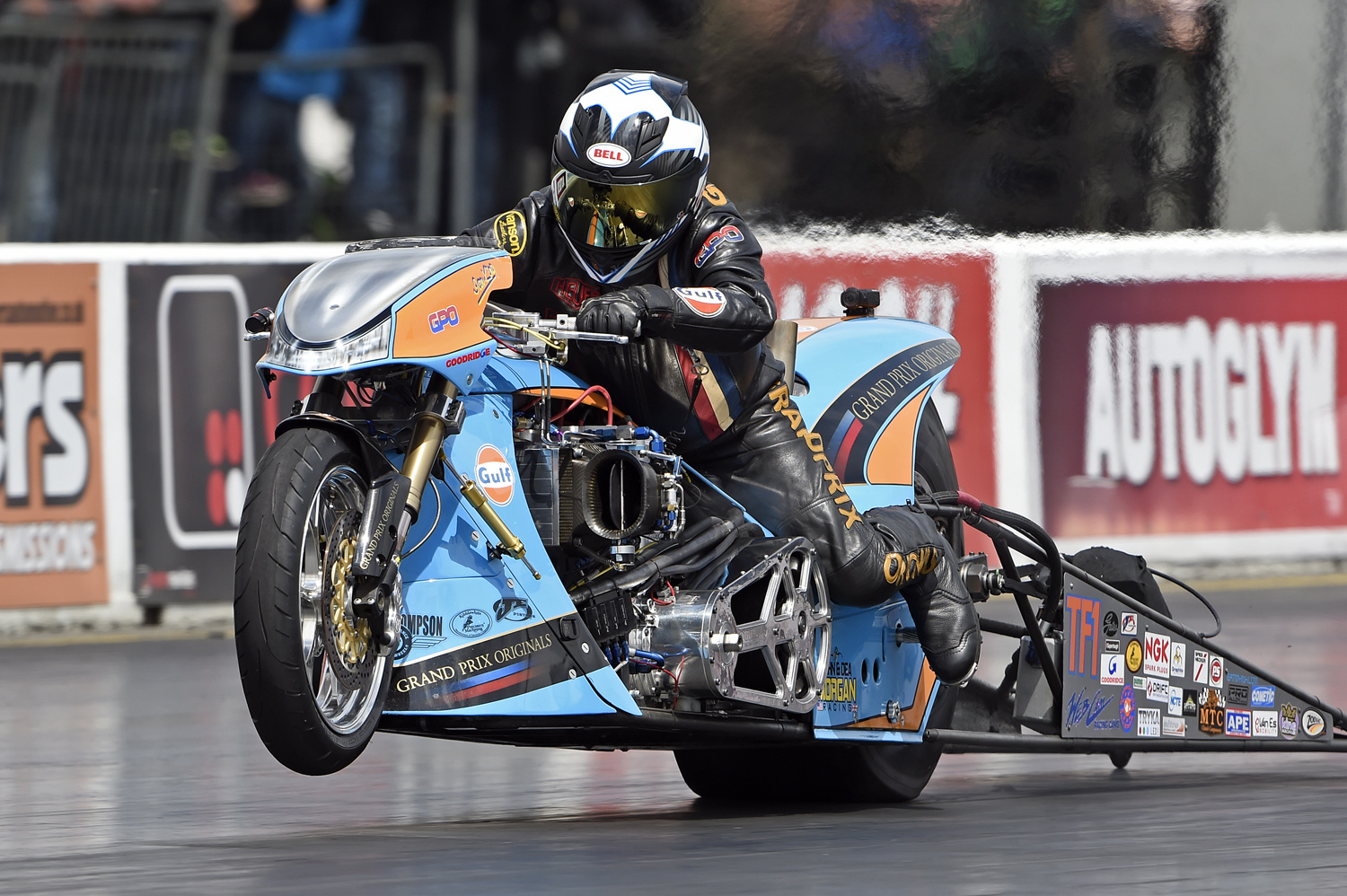 Columns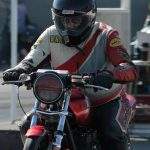 Despite being somewhat of a niche sport, preferences for dragbike racing can vary greatly by region.  For instance, some dragbike bracket racing ...
[+]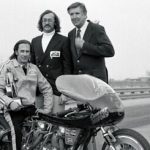 Before motorcycle drag racing could grow, it needed visionary individuals who recognized its potential as a spectator sport. If races among ...
[+]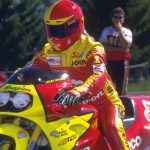 Rivalries are inevitable. Any time money and ego are at stake, strong and unchecked emotions often find their way into the ...
[+]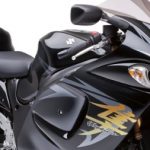 The 2015 and 2016 racing seasons have proven to be eventful; the Manufacturer's Cup, NHDRO and IDBL classes were filled to the ...
[+]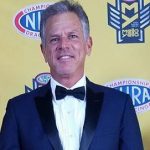 When Jerry Savoie, the affable, unassuming drag racer and alligator farmer from the bayous of Louisiana, won the 2016 NHRA Mello ...
[+]