The PRO2 Pro Stock Motorcycle teams travel high and deep into the Rocky Mountains to more than 5,800 feet, where the altitude affects everything from engine tune-ups to aerodynamics, to kick off the traditional two-week pro stock motorcycle Western Swing. Crews must make changes to established power-making combinations and battle lack of down-force to tackle the environs.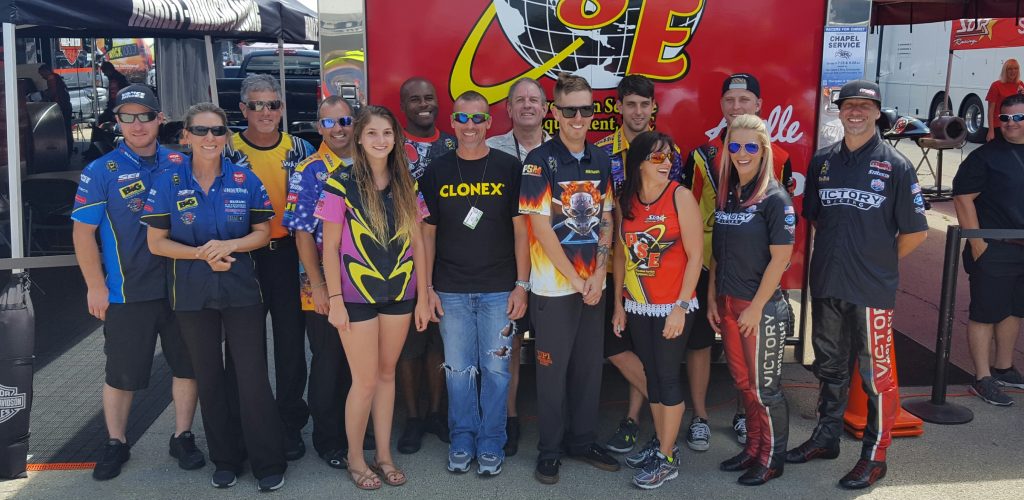 The event is a testament to the skill and adaptability of the racers. "Bandimere Speedway is a top notch facility…it's the "road course" race in our 16 race season. The fans are absolutely amazing and one of the intriguing things about the racing surface that regulates the track temperature". stated Angie Smith, of team Matt Smith Racing.
The Mopar Mile High Nationals is scheduled for Friday July 22rd – Sunday July 24th and PRO2 will once again present Pro Stock Motorcycle Fan Appreciation on Saturday July 23rd in the pro stock motorcycle (PSM) pit area.

All fans at the NHRA Mopar Mile-High Nationals are invited to come to their Fan Appreciation to hang out with the racers, pick up a autograph, take a picture, or even sit on a pro stock motorcycle. PRO2 Fan Appreciation is scheduled for 10:30 A.M – 11:30 A.M on Saturday (July 23rd) with a PRO2 rider group picture scheduled around 11:40 to close out the PRO2 Pro Stock Motorcycle Fan Appreciation event.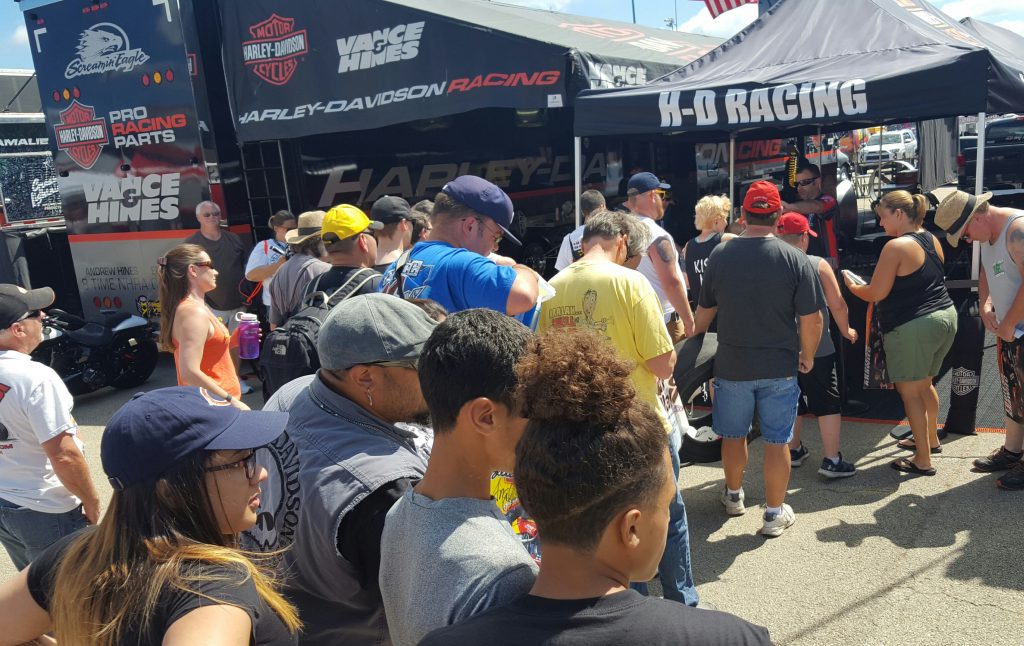 NHRA, National Hot Rod Association and NHRA Pro Stock are Trademarks of the National Hot Rod Association. For more information about the National Hot Rod Association (NHRA) visit the organizations website at http://nhra.com * For information regarding the 2-Wheel Professional Racers Organization (PRO2), visit the PRO2 Facebook page at http://facebook.com/pro2racing. Please PM us with any inquiries you may have. Scheduled PRO2 event hashtags: #nhrapsm #nhraonfox #PRO2 #goonyello #milehighnats