The biggest motorcycle drag racing event of the year returns on July 14-16, as the XDA's 23rd annual WPGC Bike Fest electrifies Maryland International Raceway (MIR) located in Mechanicsville, Maryland.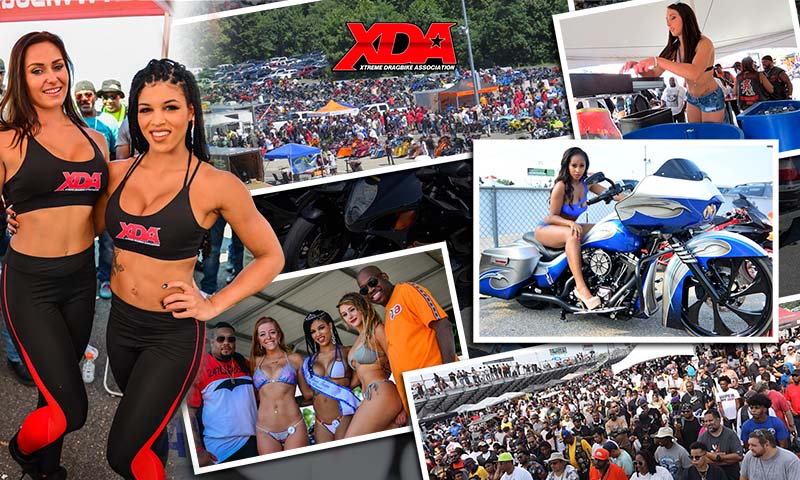 The WPGC Bike Fest will feature over 700 Professional, Sportsman, and Grudge racers competing for over $90,000 in cash purses at this event. But this event is more than just a drag race; the WPGC Bike Fest has something for everyone. Racing starts on Friday, and the party dial turns up on Saturday and Sunday with an action-packed venue featuring something for everyone.
Bike Show & Sound Competition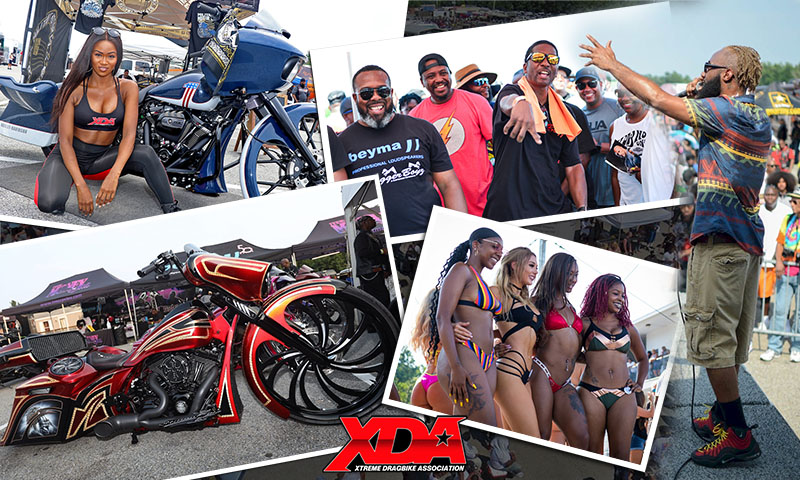 On Saturday and Sunday, Team Money Cycles will be in the house with the fifth stop on their bike show & sound competition tour. Sunday will feature the loudest motorcycle audio and custom motorcycle show on the planet! You don't want to miss the wildest custom bikes you have ever seen!
Live Bands
On Sunday, The WPGC will have the main stage thumping with DJ Flexx and Coco Louie hosting a live performance by Critical Condition Band, and DJ Thrill will hype the stage with a special performance by KeeKee!
Beer Garden with Bikini Bartenders
The popular beer garden returns with plenty of ice-cold beer served by hot ladies in bikinis. No long walks to the concession stand; our Bikini Bartenders will be stationed close to the grandstands with your cold beers ready when needed.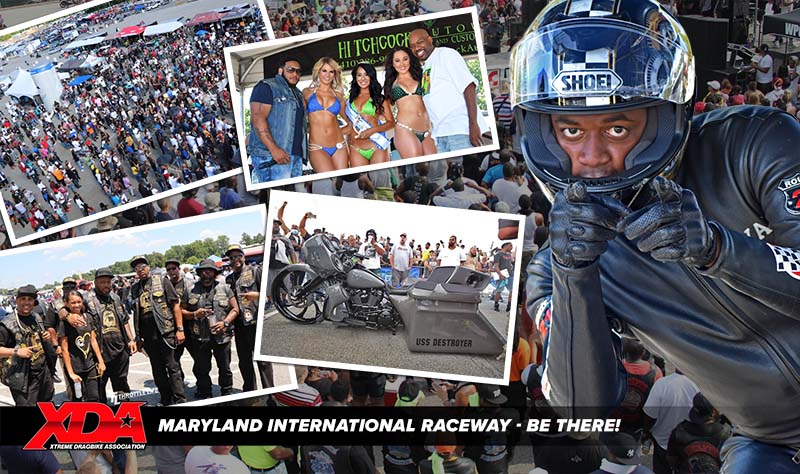 Bikini Contest
The Bikini Contest has been a part of the WPGC Bike Fest for over a decade and features the hottest girls of the DMV competing for bragging rights and cold hard cash! Hot Girls in Bikinis – will be the Sunday grand finale; that is always a crowd favorite!
Orient Express Racing Pro Street
The Orient Express Pro Street class features 650+ horsepower motorcycles, the World's baddest street tire motorcycles, and XDA has them. These turbocharged, supercharged, and nitrous-injected motorcycles run at speeds over 230mph in the quarter mile in just 6 seconds. And with only three events left in the season, racers have two goals right now. Knock points leader Rodney Williford out of competition in round one, and finish the season qualified in the top ten for an invitation to compete in front of 50,000 fans at the Haltech World Cup Finals presented by Wiseco Import vs. Domestic event in November at MIR in a special $5,000 to win Pro Street Shootout sponsored by Platinum General Services.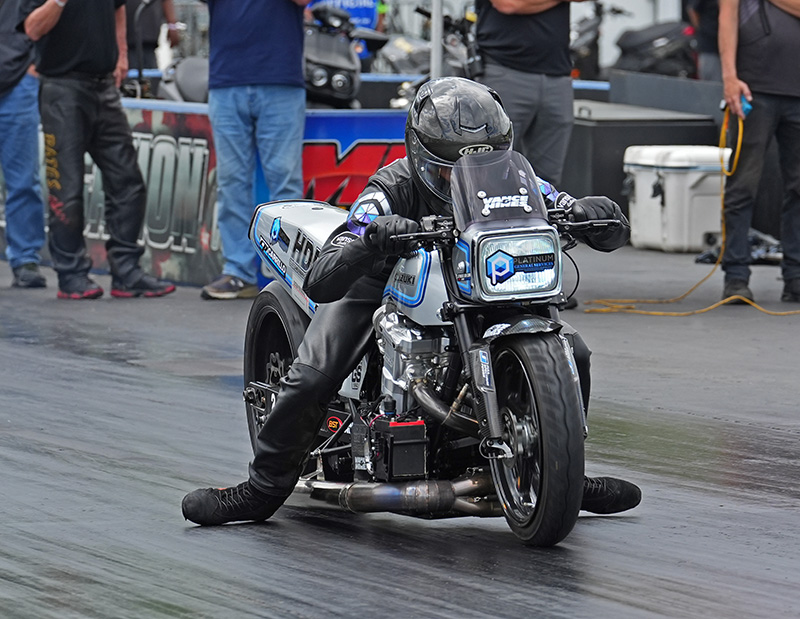 DME Racing Real Street
The DME Racing 7-second, 190mph Real Street class is designed for street‐legal sportbikes with limited modifications and a hand clutch. Three of the top four spots in the points chase are currently held by previous class champions. Class champion Mark Hylton has the points lead with two runner-up finishes this season. Spencer Claycomb trails by twenty points in the second spot. And class champion David Stewart sits in the fourth spot, but we plan to see some moves by him next weekend after he set the class record last month, running a 7.435 at 198.47 mph.
The class will have one of its most robust turnouts next weekend, with eighteen riders on the roll call list. And with only three events left in the season, these riders will push their motorcycles to the edge of their performance capabilities.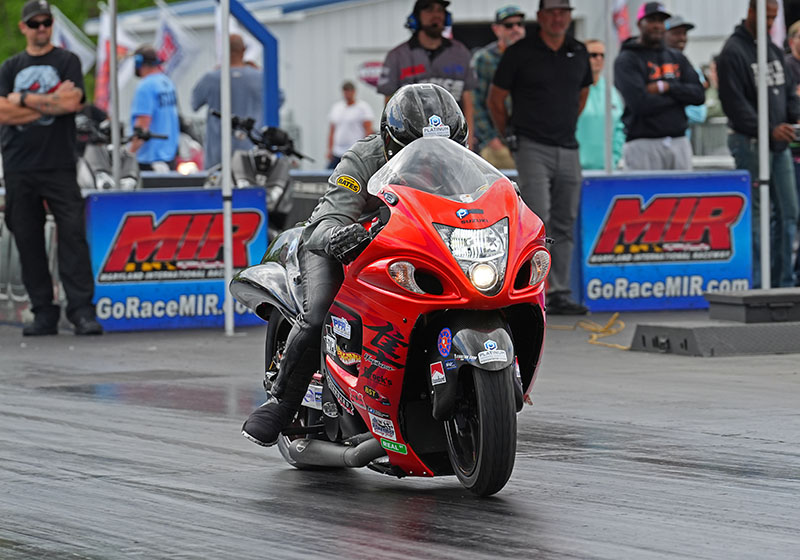 MaxxECU Pro Xtreme
If you like your motorcycle big and loud, the eighth-mile heads-up class of MaxxECU Pro Xtreme is the one you will want to watch. This class features Turbocharged, Supercharged, and Nitrous Injected wheelie-bar beasts. The class currently doesn't have a clear points leader as Chris Cutsinger and John Collins are currently tied for first place right now. Next weekend Mohammed Bourashid from Kuwait will make his XDA Pro Xtreme debut on his Nitrous Injected machine. Come out to MIR and witness these riders control a ferocious amount of horsepower to the 660′ finish line.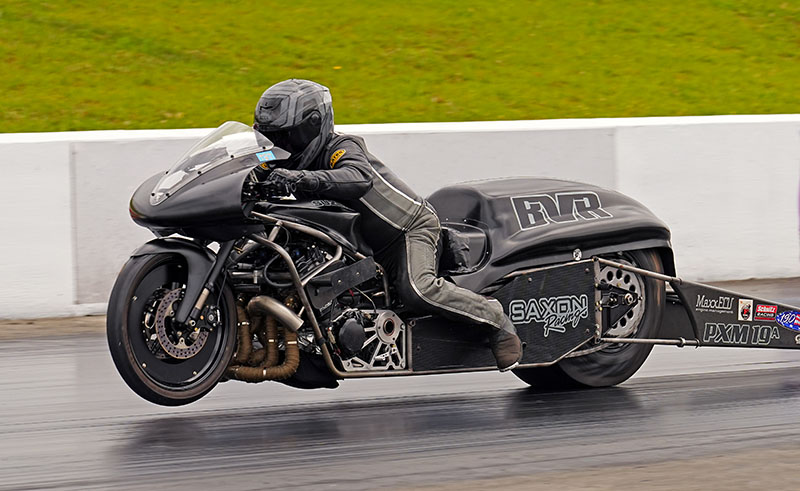 HTP Performance Super Stock
HTP Performance Super Stock will show out on 'Off the Showroom Floor' naturally aspirated production motorcycles. This class features strict modification rules, stock wheelbase, stock motor, MR12 spec fuel, no air shifters, no dataloggers, etc. The best clutch hand of the weekend will dominate the win lights. Riders cannot hide behind an override button, they either have the riding talent or they go home early. Come out and watch the stock street bikes try and make it down the quarter-mile without that front wheel popping up.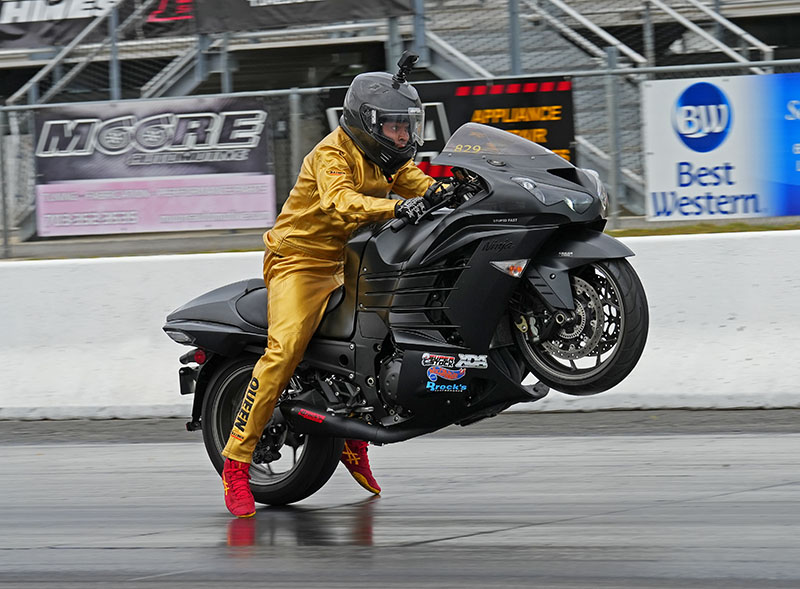 HTP Performance Afterdark
HTP Performance Afterdark Grudge will once again run on the best-prepped track any series offers. The bikes in this class are top-shelf and feature the best the East Coast offers in No-Time racing. The track is always tighter than a gambler's pocket on a Saturday night. This event will be no exception as the legendary 'Miller Prep' will allow these rockets to drop a sneak attack while staying under the radar.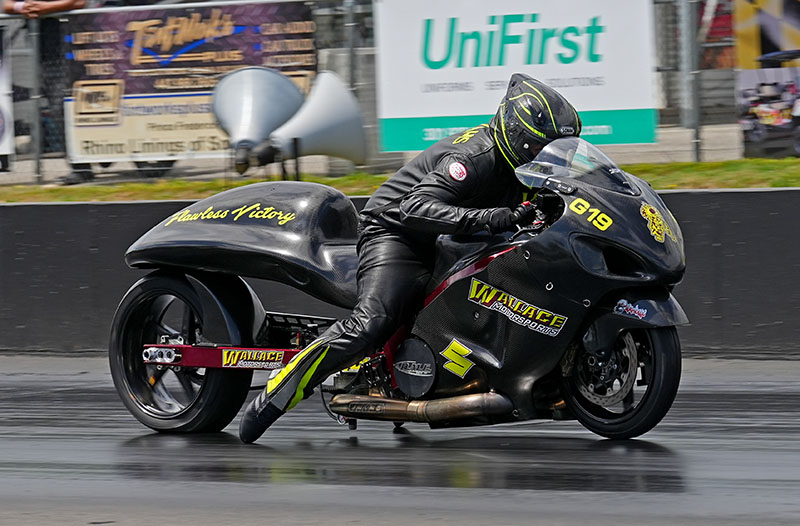 Vance & Hines 4.60
The World's quickest index class of Vance & Hines 4.60 delivers the most robust turnouts anywhere in the World at XDA. The competitors of this class always put on a ruthless show at each event, and right now, 50 racers are on the pre-race roll call ready for another round of combat in the eighth mile. This is a fun class for the family to sit in the bleachers and pick their favorite bike to bet on. Who in your family will choose the most round winners?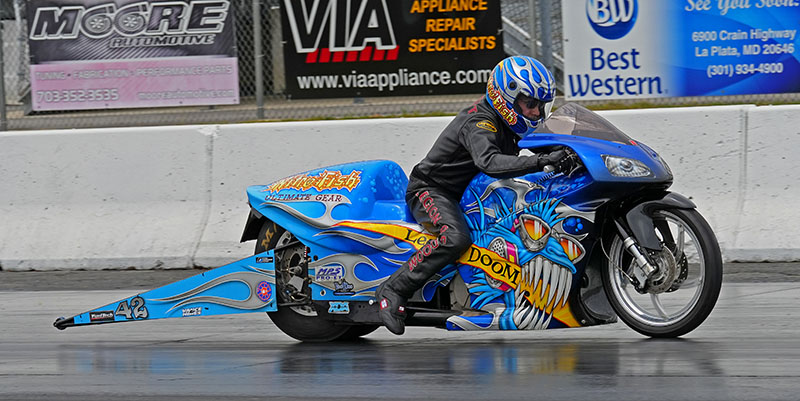 Six Sportsman Classes
The XDA will additionally hold competition in SIX additional sportsman classes featuring 1 Stop Speed 5.60 Index, Mickey Thompson Tires Top Sportsman, VooDoo Components Bracket Bash, MPS Racing Pro ET, Brock's Performance Street ET, and the Friday night Hard Times Parts & Service Gambler's race. XDA offers a professional environment and $28,000 in guaranteed payouts for sportsman racers at each event.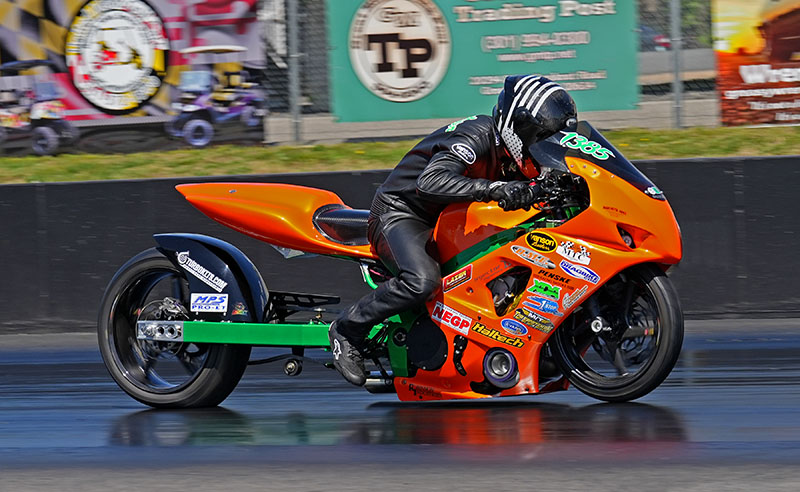 Kids Playground
Maryland International Raceway is a family-friendly environment that allows children to get up close to drag racing action. The facility also has a fenced playground for the smaller kids to run around and expel their energy during the event. Kids 11 and under get in free!
VIP Motorcycle Parking
Ride your bike to the event and get FREE parking PIT SIDE in the vast street bike corral!
If you have a motorcycle, there will be plenty of on-track and off-track action this weekend to keep you entertained at this summer's biggest motorcycle drag racing event in the nation.
Make plans to come out and watch or, better yet, #racewithXDA on July 14-16, 2023.

Visit www.xdaracing.com for event information, class rules, schedule, and more.
XDA prides itself on having a supportive group of racers. Below, you will find inks to class-specific groups that you can access to talk to other racers and get your questions answered. Together we are strong.
There are more videos on the Cycledrag Youtube channel (please subscribe here) and the Cycledrag Facebook page (Please like here) and more will be coming soon. Check back daily.
To take advantage of some amazing discounts at Brock's Performance, click – http://brocksperformance.com?aff=12
USE cycledrag5 coupon code.