On Aug 20-22 the XDA takes Motorcycle Drag Racing back to Virginia Motorsports Park for the 3rd annual Bike Bash. This must-attend event is the fifth stop in the seven-event east coast drag racing series.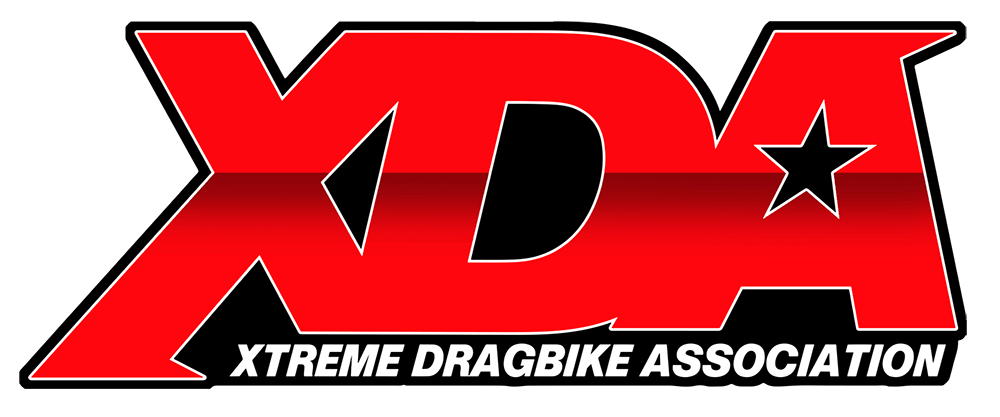 Johnny Mullikin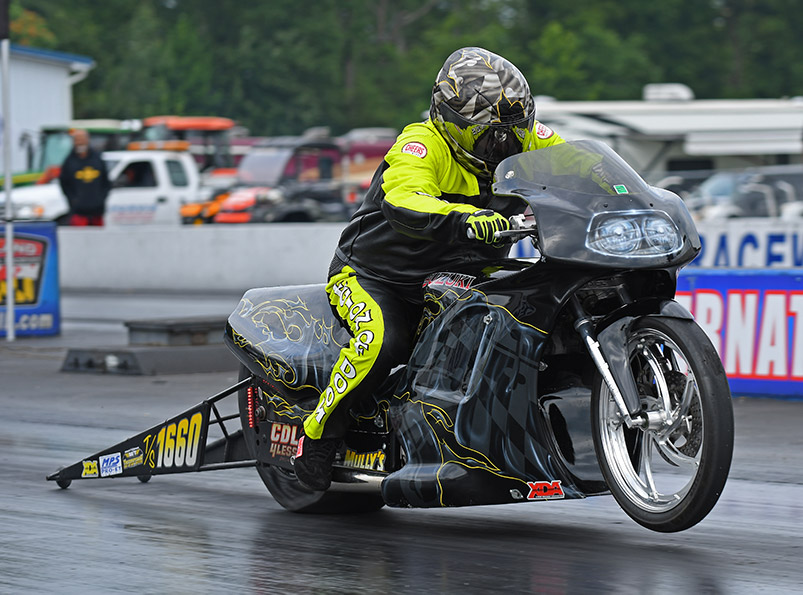 On July 31, 2021, the XDA and motorcycle drag racing world was rocked to the core by the passing of Johnny Mullikin. Many racers and every XDA official called Johnny a friend, and we will all miss him dearly. Without a doubt, many will park their bikes in the XDA winner's circle in his honor and memory at the 3rd annual Bike Bash. The XDA looks forward to embracing their drag racing family with remembrance and an unwavering competitive spirit.
XDA offers guaranteed purses at over $80,000 that bring out the best racers in the country with over 700 Professional, Sportsman, and Grudge motorcycle drag racers in competition.
Saturday Night, the HTP Performance Afterdark Underground Grudge Program will feature the "Running of the Bulls" Grudge Shootouts and all the Grudge Racing you can handle!
Along with a quality race program, this event will also feature the Team Money Cycles Sound Off Series. Friday night will feature the late-night 'Sound Cypher' starting at 7pm. The party will continue on Saturday with the 'Speed and Sound' Sound Off and Custom Bike Show. These are the wildest custom bikes you have ever seen, come out and be a part of the event.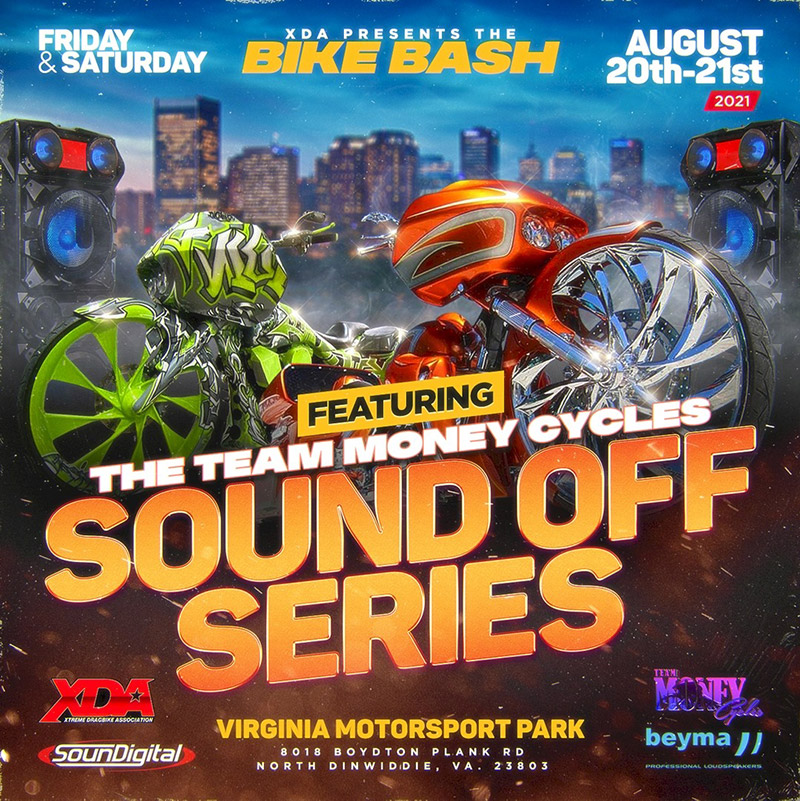 Orient Express Pro Street
And, of course, you don't want to miss the wild Orient Express Pro Street class that run over 230 mph in only 6-seconds, on only two wheels!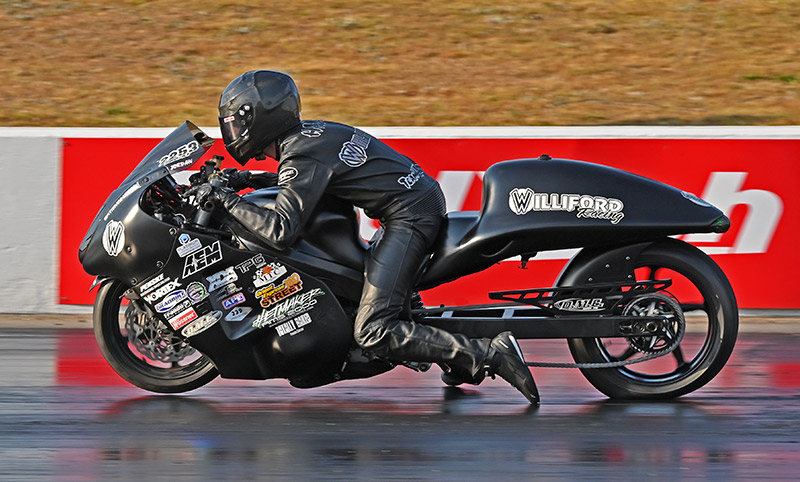 Pro Street competitors are also battling for a spot at the 25th annual Haltech World Cup Finals presented by Wiseco at Maryland International Raceway on November 3-7, 2021. In points, XDA's top ten finishers will earn a spot to compete in front of 40,000+ fans and win the $5,000 Pro Street Shootout sponsored by Platinum General Services. Currently qualified for WCF are Rodney Williford, Justin Shakir, Rickey Grayson, Jason Dunigan, Jordan Haase, Ryan Hable, Gaige Herrera, Curtis Brown, and Ryan Bonitatis. Several racers will be fighting hard to bump into these spots this weekend.
DME Racing Real Street
The DME Racing Real Street class is heating up with a battle between David Stewart and Mark Hylton for the 2021 championship. Previous class champions Spencer Claycomb and Jeremy Teasley are trailing behind and will need these two titans to fall in early rounds to catch up in points with only three events left in the season.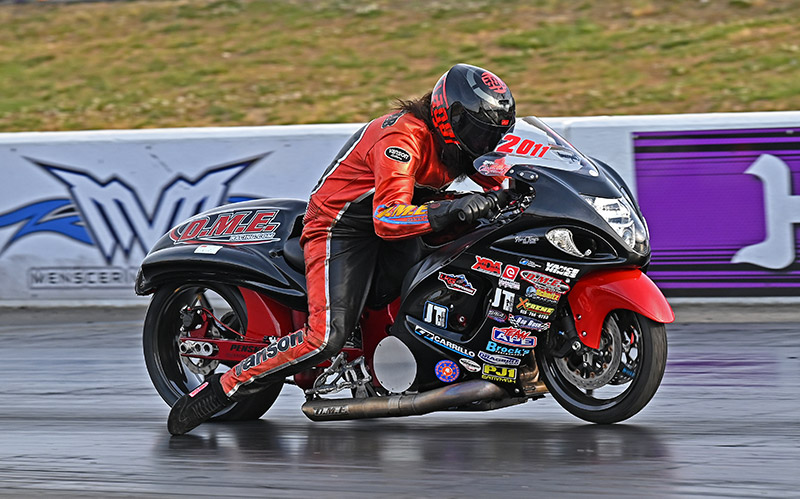 MaxxECU Pro Xtreme
In MaxxECU Pro Xtreme, Chris Garner-Jones is not only leading the points with XDA, but also with PDRA's Pro Nitrous Motorcycle class. He will be looking to keep his stout lead for the chance at two championships this year.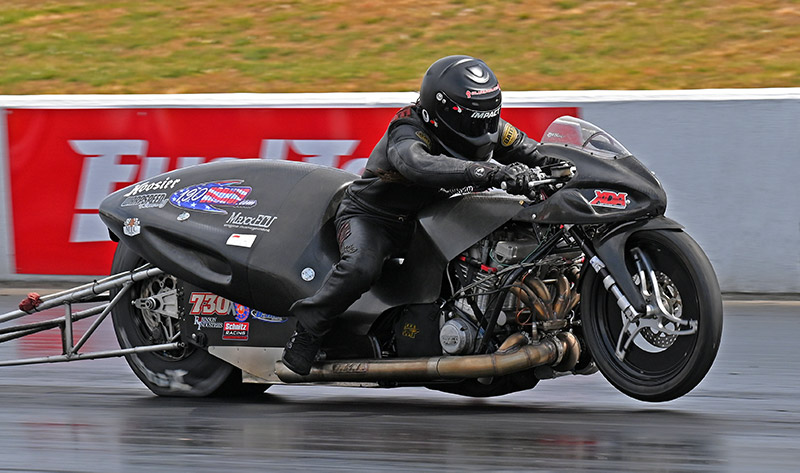 MaxxECU Pro Xtreme is presented by Ace Mechanical, Billy Vose Racing, Dallas Flat Glass, Dunigan Racing, DME Racing, Grothus Dragbikes, Harley Haul, Rob Bush Motorsports, Robinson Industries, Schnitz Racing, Timblin Chassis, and Worldwide Bearings.
HTP Performance Super Stock
At the last event, Jeremy Teasley became the third rider to win a Super Stock race joining Curtis McDougald and David Fondon since its inception last year. However, Teasley has missed two events this season, so this win did zilch to put him into the championship chase. Class champion David Fondon stills hold 219 points over the class.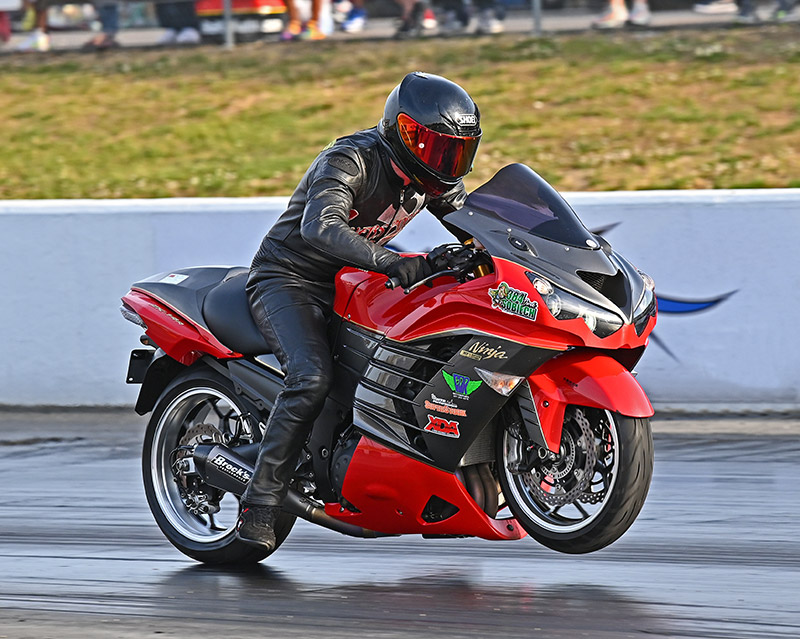 Vance & Hines 4.60
Since May, Ronald Procopio has been holding on to the points lead in the Vance & Hines 4.60 index class, which is close to unheard of in this eighth-mile class featuring the toughest sportsman racers in the country. With only twenty-eight points separating Procopio from the rest of the class, Shayne Proctor who won the last two events tails Procopio and will be looking to keep his winning streak alive next weekend.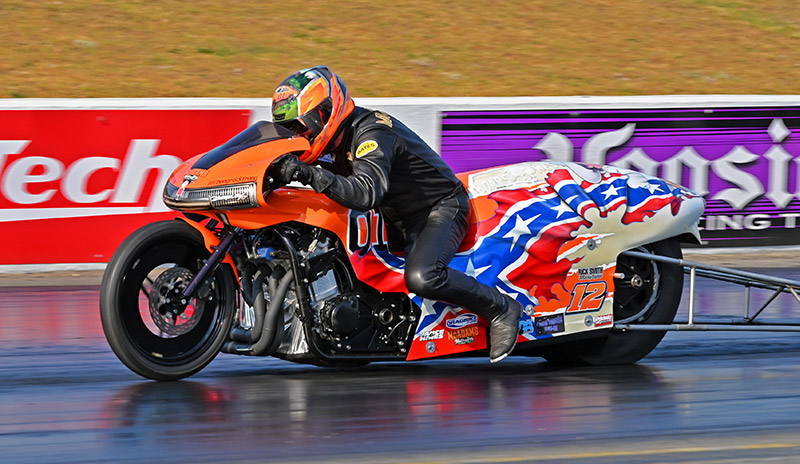 HTP Performance Grudge
The HTP Performance Grudge racers will be looking to turn on the win lights on the best-prepped racing surface that these racers will see this season. Even with the boards off, it's clear who has the power and who is faking it for the cameras.
In APE Nitrous Bulls Richard Gadson holds a paltry two-point lead, in 3 Sixty 5 Monster Bulls Dave Martin holds a twenty-two-point lead, and in Tommie's Motorsports DMV Bulls Geoff Godfrey holds a nineteen-point lead. These leads have no bearing leaving all three classes wide open for a new points leader after next weekend's Bike Bash.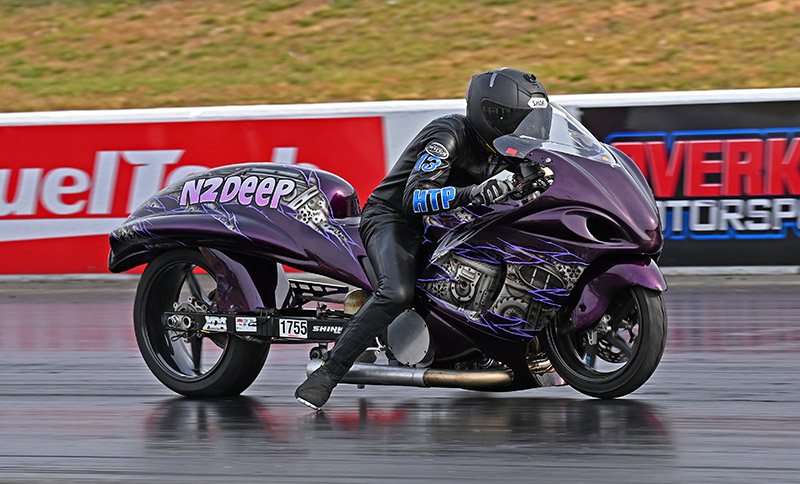 1 Stop Speed 5.60
The 1 Stop Speed 5.60 class is still being led by class champion Dustin Lee. And instead of the class competitors closing the gap on his lead this season, Lee has widened it by 132 points. If any of the top five racers in points want a chance at the championship, they need to get to work this weekend.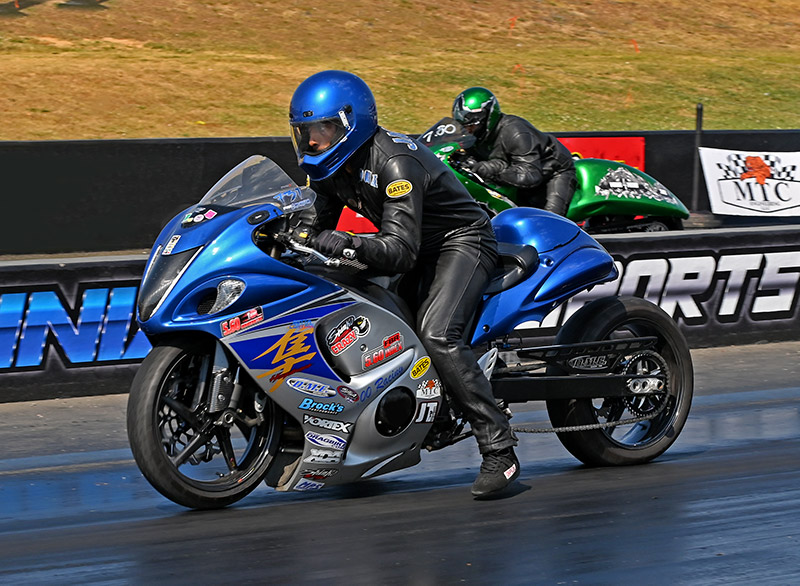 Mickey Thompson Tires Top Sportsman
In Mickey Thompson Tires Top Sportsman, sportsman standout Jeffery Santin still holds the points lead, despite not making the field at the WPGC Bike Fest. Santin's twenty-one-point lead is only two rounds of competition and can easily be toppled by Bobby Holland, George Shriver, or Dustin Lee.
MPS Racing Pro ET
Jeffery Santin might be overthrown in Top Sportsman, but in MPS Racing Pro ET, he has a solid fifty-two-point lead. This lead could easily be wiped away for most competitors, but Santin has shown steady and consistent performance race after race, round after round, making him hard to beat. Dale Hamilton has met him in the last two finals and has been unable to dismiss him. Will Hamilton or Nick Hamlett be able to throw down an upset next weekend? Make plans to be there for all the action.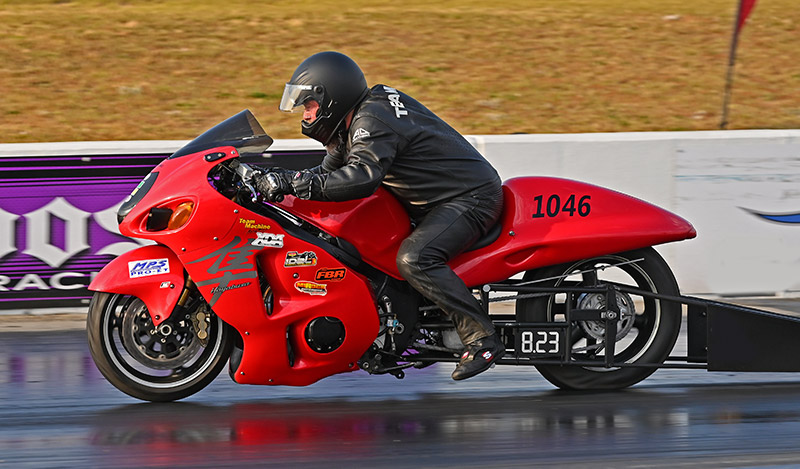 Brock's Performance Street ET
The 2020 Brock's Performance Street ET champion Derrick Milbourne is looking to defend his title this season. However with only eleven points separating him from the rest of the competitors, he will have hard work ahead of him with Louis Green Jr, Mark Blake, Robert Parker and Russell Dennison Jr gnawing away at his lead.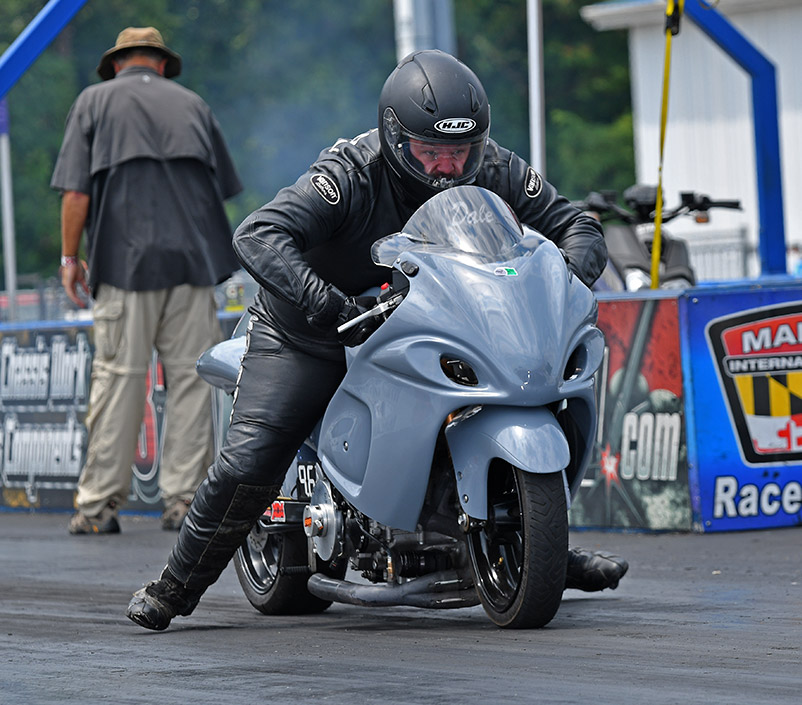 Along with the pros running a Friday Night Qualifying session, sixty-four of the best sportsman racers will compete in the Hard Times Parts & Service Gamblers Race. On Saturday, XDA sportsman racers compete in the Voodoo Custom Motorcycle Components Bracket Bash. Combine that with Sunday MPS Pro ET and Brock's Performance Street ET, $26,000 is up for grabs for sportsman racers at every XDA race.
Gates open on Friday at 8am; make plans now for Virginia Motorsports Park next week for an exciting weekend of motorcycle drag racing action. This is the second to last stop at VMP this season, and you don't want to miss racing on the smoothest track in the country.
Visit www.xdaracing.com for event information, class rules, schedule, and more.
Class Entry List and Resources
XDA prides itself on cultivating a close-knit society of racers. Below you will find a list of racers attending this event and links to class-specific groups that you can access to talk to other racers to answer your questions. Together we are strong.
There are more videos on the Cycledrag Youtube channel (please subscribe here) and the Cycledrag.com Facebook page (Please like here) and more will be coming soon. Check back daily.
To take advantage of some amazing discounts at Brock's Performance, click – http://brocksperformance.com?aff=12
USE cycledrag5 coupon code.