On August 26-28, XDA takes Motorcycle Drag Racing back to Virginia Motorsports Park for the 4th annual Bike Bash.
XDA offers a quality show with over 700 professional, sportsman, and grudge motorcycle drag racers in competition. This season XDA will payout over $500,000 in purse money and a $130,000 contingency fund that spans all classes. This event alone will pay out over $80,000 in cash purse, making it a must-attend event for any east coast drag racing enthusiast.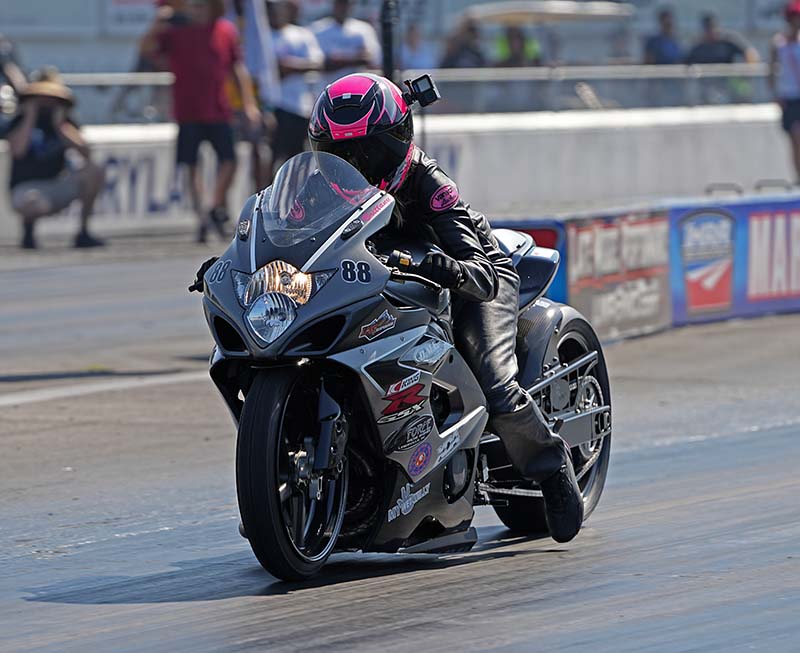 The event features the Orient Express Pro Street class that run speeds over 230 mph in only 6-seconds! And on Saturday Night, the action will be electric as the fastest grudge racers on the east coast will fly down VMP's perfectly prepped track. The HTP Performance Afterdark Underground Grudge Program will feature the "Running of the Bulls" Grudge Shootouts and all the Grudge Racing you can handle. Even with the scoreboards off, it's clear who is fast and who is faux fast. Bring your dollars, because once the action starts, you will be picking lanes and betting on your favorites all night long.
Orient Express Racing Pro Street
The World's fastest and quickest street tire motorcycles will mobilize once again for the Orient Express Pro Street class. With a track smooth as glass, these 650+ horsepower motorcycles running at speeds over 230mph in the quarter-mile in only 6-seconds will have you saying damn all weekend as their performance numbers will shock you on their DOT tires. You do not want to miss the thrilling racing action served up by these all-stars next weekend.
With only two races left in the season, the pressure will be applied as these pro racers are competing for a championship and a spot to be invited to the 26th annual Haltech World Cup Finals presented by Wiseco at Maryland International Raceway on November 2-6, 2022. Racers will be fighting for a top ten finish in points for the chance to compete in front of 50,000+ fans in November. But of the ten that qualify, only eight will compete in the $5,000 to win Pro Street Shootout sponsored by Platinum General Services. Rodney Williford, Justin Shakir, Greg Wallace, Jason Dunigan, Darion Payne, Gaige Herrera, James Waugh, Curtis Brown, Ryan Hable, and Rickey Wood are currently qualified for WCF. Several racers will be fighting hard to bump into these coveted spots this weekend, and no one will be working harder than Jordan Haase!
Williford is leading the class by one hundred and forty-five points, but after taking a semi-final round loss at the last event, he has opened the gate and let the wolves in. Shakir, Wallace, Dunigan, and Payne all have a chance at the championship title. Williford will have to be at the top of his game next weekend to keep the bloodthirsty at bay.
DME Racing Real Street
The DME Racing 7-second, 190mph Real Street class is designed for street‐legal sportbikes with limited modifications and a hand clutch. Next weekend's XDA Championship points chase will heat up as Rickey Gadson and Mark Hylton battle to climb to that number one spot that class champion David Stewart is holding on to by only sixty-five points over his competition. Unlike Hylton, Gadson has never held a Real Street championship title, and he will be laser-focused on the win lights next weekend as he looks to put some distance between himself and Hylton and knock Stewart off the top spot. Brittany Bohne had a stellar showing at the last race, and she will be a formidable obstacle in the way of these guys earning points next weekend if they have to line up next to her.
MaxxECU Pro Xtreme
MaxxECU Pro Xtreme features the World's quickest turbocharged, nitrous injected, or injected nitro drag bikes. This is the quickest and fastest 1/8 mile category in the XDA, and there is nothing better than first to the finish line, heads up racing. John Collins leads the points chase, but the class championship is wide open and still up for grabs for the team working between races to show up and put down the performance numbers for green lights. Procopio was the only rider to lay down a three-second pass at the last event, but next weekend we expect to see these numbers from most of the field as they all have the horsepower under them to produce big numbers. MaxxECU Pro Xtreme is presented by Billy Vose Racing, Fast by Gast, Dunigan Racing, DME Racing, Grothus Dragbikes, Harley Haul, Rob Bush Motorsports, Robinson Industries, Schnitz Racing, Timblin Chassis, and Worldwide Bearings.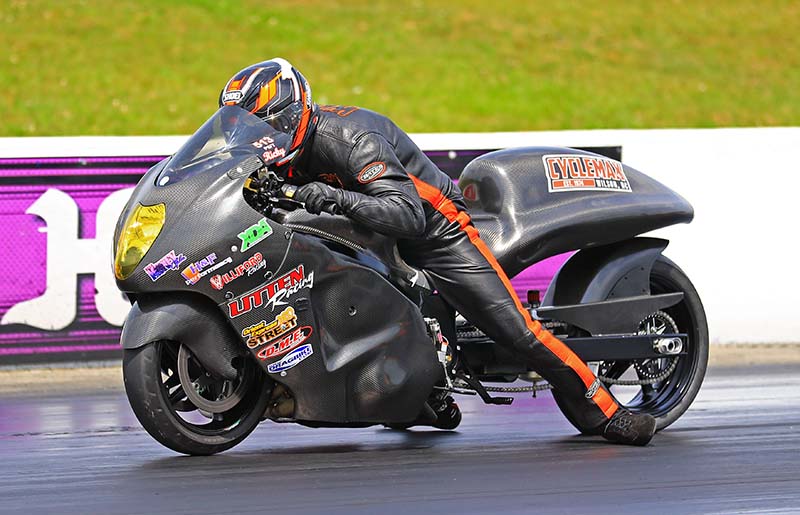 HTP Performance Super Stock
The stock wheelbase HTP Performance Super Stock class features strict modification rules, stock wheelbase, stock motor, MR12 spec fuel, no air shifters, no dataloggers, etc. Darion Payne has been the class leader all season but only holds a minuscule six points over the field of 4‐stroke naturally aspirated production machines. Mike Davis is due for a win at this event; he has been runner-up at the last four events, missing wins by mere inches! A rule change between races has been implemented, allowing all liter bikes to go back down to 2″ of ground clearance for all size riders. With this change, class representative Cecil Towner is hoping to see more diversity in the class next weekend.
Vance & Hines 4.60
The popular 1/8th-mile sportsman index category of Vance & Hines 4.60 class is the World's quickest index class and next weekend that class will be massive with fifty-three riders already on the pre-race roll call list! XDA increases this purse as the entries go up; based on the current pre-entry, a $1,000 bonus will be paid out to the winner. The first 660 feet of the Virginia Motorsports Park will be on fire next weekend as the championship chase comes down to the wire. The top ten riders in points all have a legitimate shot at the championship, but as the field grows, so does the level of competition. Every round won will matter as the points chase typically comes down to the last few rounds of the season.
1 Stop Speed 5.60
Nick Noble will be working hard at the 4th annual Bike Bash to snag the 1 Stop Speed 5.60 championship points lead away from current leader Dustin Lee next weekend. Only four points separate the two from the top spot. The top ten contenders in the class still have a shot at the championship, but it's not going to be an easy path for many of them. Only one hundred and eighty points separate number ten from number one. Next weekend's event could shake up the order, giving many racers hope for a championship title at the season's last event.
Mickey Thompson Tires Top Sportsman
The quickest ET bikes at the track will be showcased in the Mickey Thompson Top Sportsman class next weekend. Jimmie Miller has not taken a win this season in the class, but his steady stream of win lights has earned him a nine-point lead over the class. The chase for the championship is wide-open at this point; with a different winner every event, there is no guessing where the order will shake out by Sunday night. The winner of this thirty-two bike field not only takes home a $2,000 payout but also advances into round five of Pro ET competition for a chance at a second win and a potential $7,000 payout for the weekend.
MPS Racing Pro ET
The MPS Racing Pro ET points leader, Jimmie Miller, is coming off a win and looking to build on that momentum as he leads the point chase by a mere twenty points. There are still a lot of racers that can grab the championship in this class, but they will need to turn on a lot of green lights next weekend to firm up their chances before the season comes to a close next month back at Maryland International Raceway.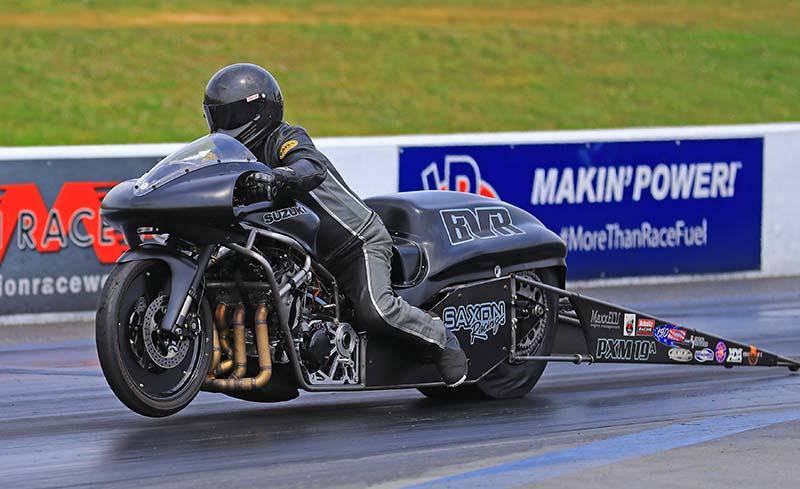 Brock's Performance Street ET
The Brock's Performance Street ET class is a tight race at the top of the leader board, with only twenty points separating Mark Blake and Derrick Milbourne. But even though they sit at the top, the top twenty racers still have a chance at a 2022 championship. Anyone can win on Sunday! New racers are welcome at all XDA events; come out and learn how to drag race with us next weekend!
The XDA will also hold competition in the Saturday VooDoo Bracket Bash and Friday night Hard Times Parts & Service Gambler's race giving sportsman racers another $9,300 in payouts to be earned over the weekend.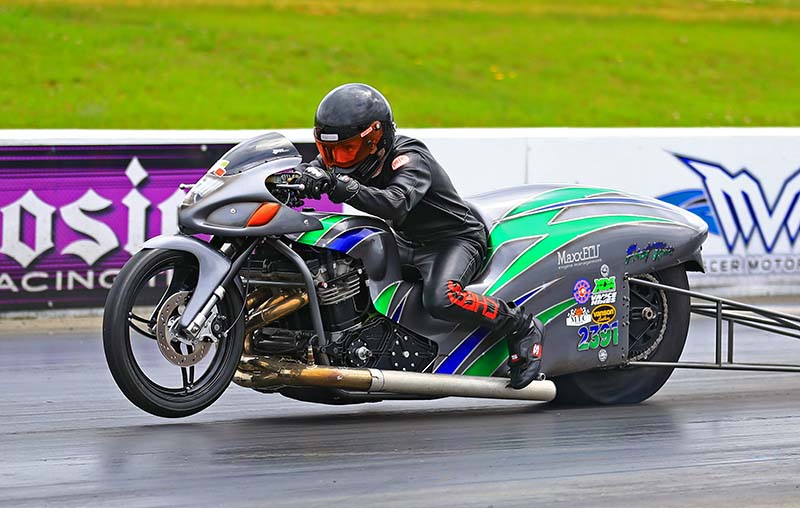 Load up and head out to Virginia Motorsports Park in one week for an exciting weekend of motorcycle drag racing action. This will be our last time at VMP this season; you don't want to miss the best motorcycle drag racing show on the east coast. Gates open on Friday at 8am, and the action doesn't stop until Sunday night!
There are more videos on the Cycledrag Youtube channel (please subscribe here) and the Cycledrag.com Facebook page (Please like here) and more will be coming soon. Check back daily.
To take advantage of some amazing discounts at Brock's Performance, click – http://brocksperformance.com?aff=12
USE cycledrag5 coupon code.