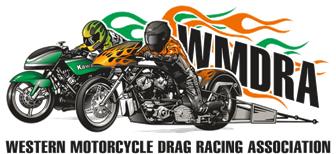 Sandra Alberti of the WMDRA wirtes,"Sorry for the lack of updates and race results… unfortunately, with over 750,000 people in Sturgis trying to upload to Facebook, Twitter and Instagram, certain network providers (AT&T!) were not able to handle the bandwidth and I was without network access. Please stay tuned for a detailed race report and pictures!
Our sincerest gratitude goes out to our sponsors AMSOIL, S&S Cycle, Mickey Thompson, Bell Helmets, Brocks Performance, Gear Head Publishing, Motor Whiskey, Cardo, the South Dakota Pork Producers Council, and Pro Riders Marketing; as well as Masters Entertainment Group and the Inside Drag Racing crew; to the USAF Academy Band Wild Blue Country for opening ceremony services and Rich Vreeland for our invocation; and to all the racers and fans who continue to support the sport."
Congratulations to our Sturgis Champions!
TOP FUEL
W Freddie Robins
RU Mike Bahnmaier
PRO DRAG
W Billy Hendron
RU Dave Larson
PRO GAS
W Schaun Schnathorst
RU Jeff Champagne
SUPER COMP
W Wade Johnson
RU Kyle Olson
SUPER GAS
W Jim Krell
RU Rick Grimm
PRO ELIM
W Bill Tschannon
RU Troy Fritter
STREET ELIM
W Joe Kerns
RU Larry Ford
PRO E/T
W Brian Klinghagen
RU Eddie Golson
STREET E/T
W Troy Cade
RU Dustin Rieke