As newest Top Fuel Harley Licensee Janette Thornley learns from teammate and mentor Rich Vreeland, Thornley takes her Dream Chaser Racin' Top Fuel Harley team to Wild Horse Pass Motorsports Park to compete in this weekend's NHRA Arizona Nationals.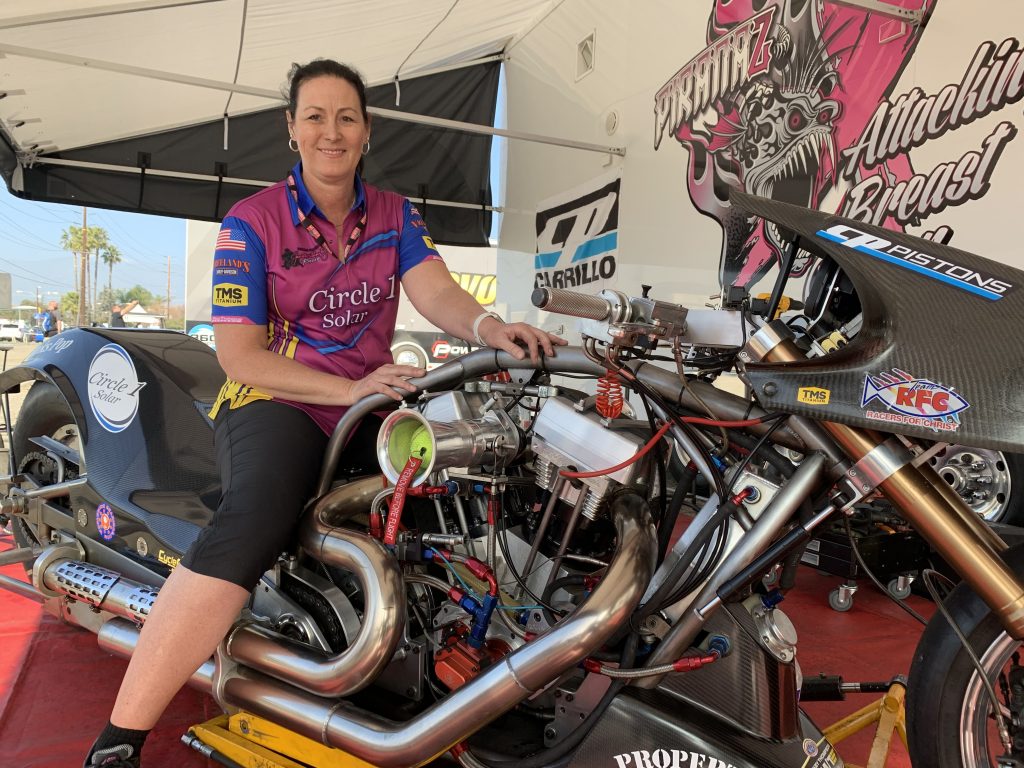 "We had an interesting first outing," Thornley said referring to the first NHRA national event of the year held at Auto Club Raceway at Pomona, California. "We are all still learning how to gel with one another and get the hang of racing together. Our styles are different, but there is so much for all of us to learn. Buddy (Janette's husband) and I are really intense when we race, where Rich is more laid back and calm. God has a funny way of teaching you things."
This weekend's race marks the 36th annual Arizona nationals, and the second of 10 events in the NHRA Mickey Thompson Top Fuel Harley Series. Thornley and teammate Rich Vreeland will also play host to primary partner Circle 1 Solar and introduce them to the sport of drag racing.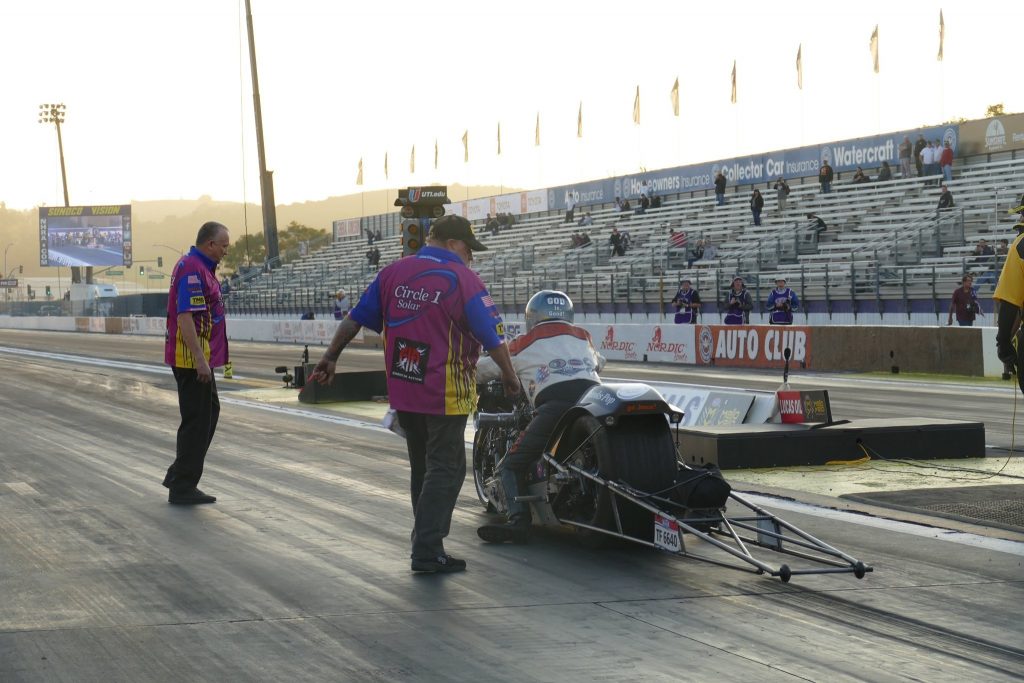 "Our motorcycle is completely capable of making heroic laps down the track as well as win races," the North Carolina resident said. "I am confident in Rich's ability as a rider as well as the equipment. We have faith that our Circle 1 Solar Top Fuel Harley will be in the winner's circle Sunday afternoon."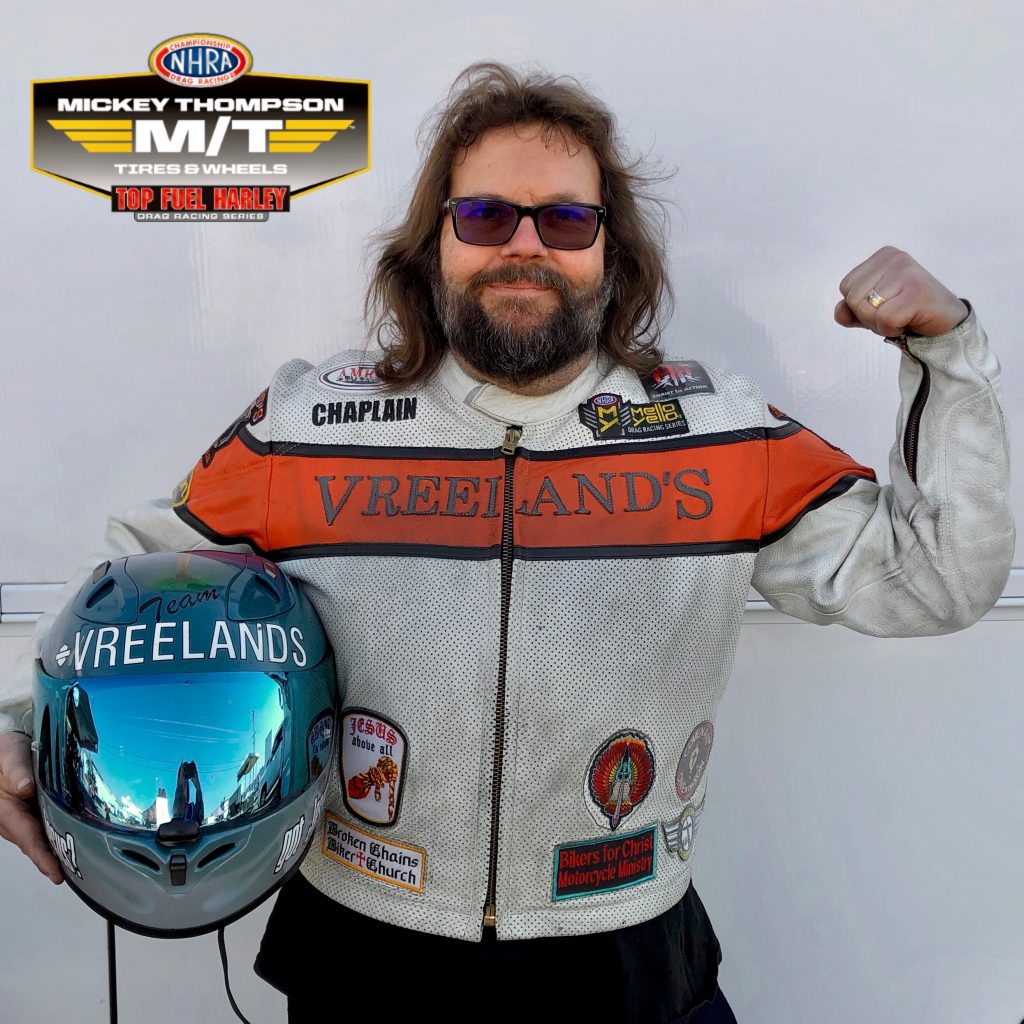 With a confirmed 8 entries, qualifying of the Mickey Thompson Top Fuel Harley Series begins Friday February 21 at 1:30 p.m. and 4:30 p.m., and Saturday at 12:45 p.m. and 3:45 p.m. Round 1 of eliminations begins at 12:55 p.m. Sunday. All times listed are in Mountain Standard Time and are subject to change.
There are more videos on the Cycledrag Youtube channel (please subscribe here) and the Cycledrag.com Facebook page (Please like here) and more will be coming soon. Check back daily.