Even though Victory Motorcycles rider Matt Smith celebrated winning the 2005 U.S. Nationals, the 2006 NHRA SuperNationals at Old Bridge Township Raceway Park was officially the first of his 18 Pro Stock Motorcycle victories.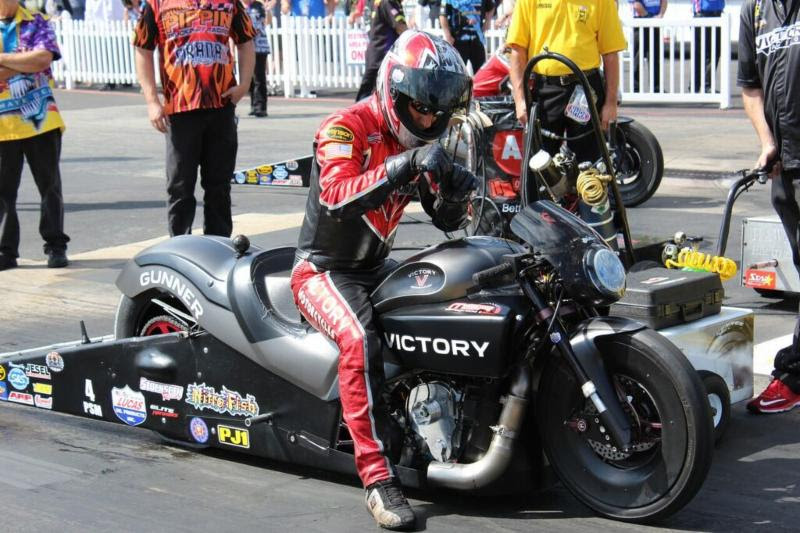 Smith, who returns for the renamed Summernationals this weekend, has two victories in Englishtown, beating veteran Karen Stoffer in the final round both times.
"That's pretty awesome," Smith said. "This has been a great track for us. My very first win came here, and then we beat Karen again a second time. I like this place; it's fast. When it's cool, it's really, really fast, and it looks like it's going to be really fast on Friday here."
Smith was fast in Indianapolis in 2005, when he raced Steve Johnson in the final round. The win light came on in Smith's lane, and he was handed the Wally as the winner, but the next day NHRA reversed the victory, using finish-line cameras to show Johnson actually got to the line first.
So one could forgive Smith for wondering if his win light over Stoffer in Englishtown the next season was accurate.
"The year before, I won Indy for my first win and then the next day it got taken back because of the finish-line photo deal," Smith said. "So Englishtown was my very first win. It was a pretty special day; my mom and dad were there.
"The big question I asked at the top end was, 'Are you sure?' I'd already gone through that celebration one time for my first win before it got taken back."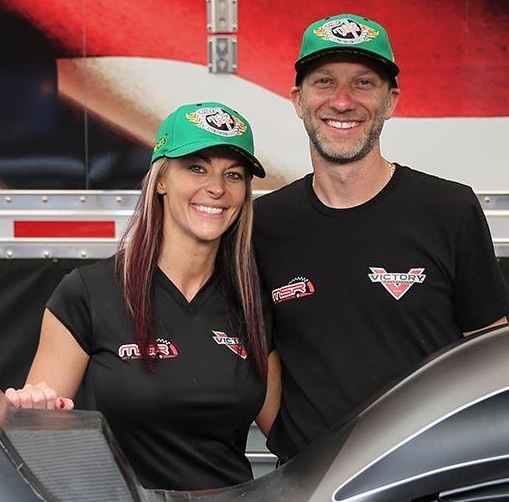 Yes, NHRA was sure, and Smith was able to take home the Wally.



"That kinda started my career of where we're at now with 18 wins," Smith said. "It's good to be back in Englishtown."
Smith has since won two Pro Stock Motorcycle championships, and he returned to the Englishtown winner's circle in 2011.
Smith will enter this year's event after a month break in the schedule. He and the Victory team tested at Virginia Motorsports Park before heading north to New Jersey, and he's certainly ready to climb back about the Victory Gunner for competition.
"It's good to be back racing," Smith said. "It's going to be very fast this weekend."
Pro Stock Motorcycle qualifying sessions are scheduled for 3:45 and 6:15 p.m. ET, Friday, and 1:45 and 4:15 p.m., Saturday. Eliminations start at noon, Sunday. FOX Sports 1 will carry qualifying action from 9 to 11 a.m., Sunday. Eliminations will air from 4:30 to 7:30 p.m., Sunday.