On Sunday, June 26, 2016, the New England Hot Rod Hall of Fame will induct Rick Stetson, of Northboro, Massachusetts into its ranks as the first motorcycle drag racer ever so recognized. Other inductees will be Dick Clark, Jay Blake, Jim Mahan, Tom Howell and John Corcoran. The induction will take place at New England Dragway, Rt 101, Epping, NH, at the track, during the New England Hot Rod Hall Of Fame Nationals racing event, presented by the Orientals Hot Rod Club.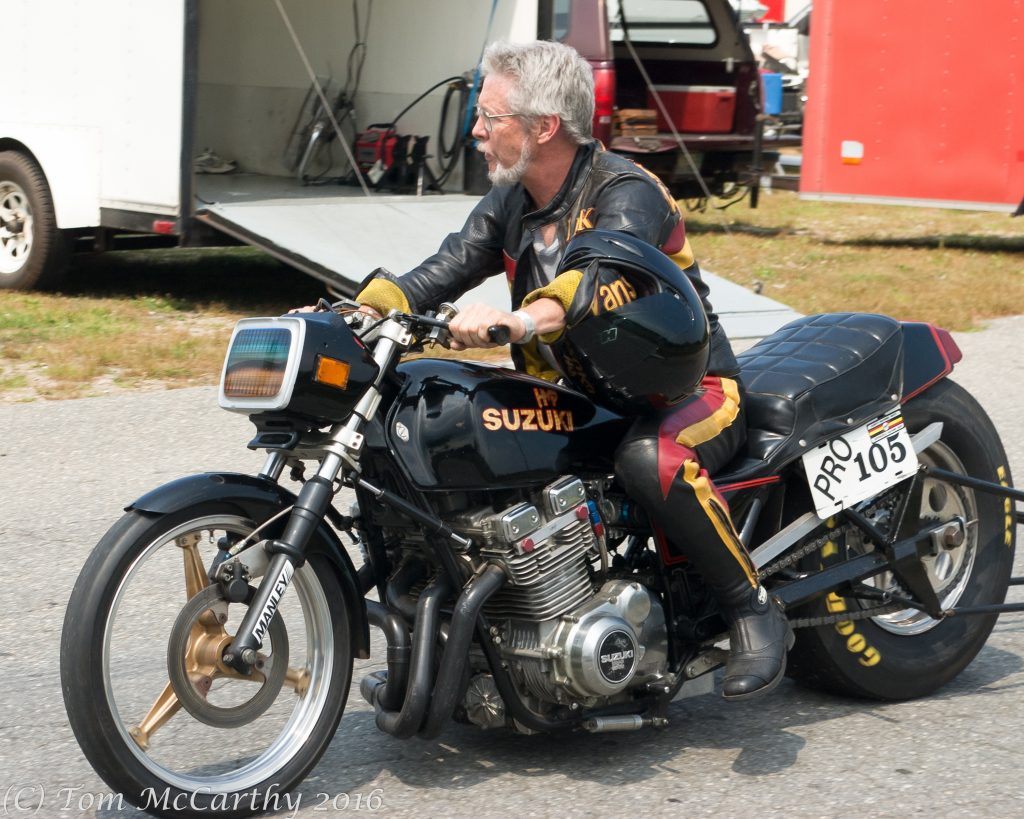 The members of the Orientals Hot Rod Club have chosen Rick for his over 40 years of involvement in drag racing both as a competitor and as a prominent engine builder. Rick has been a highly visible figure in New England drag racing since the early 1970's.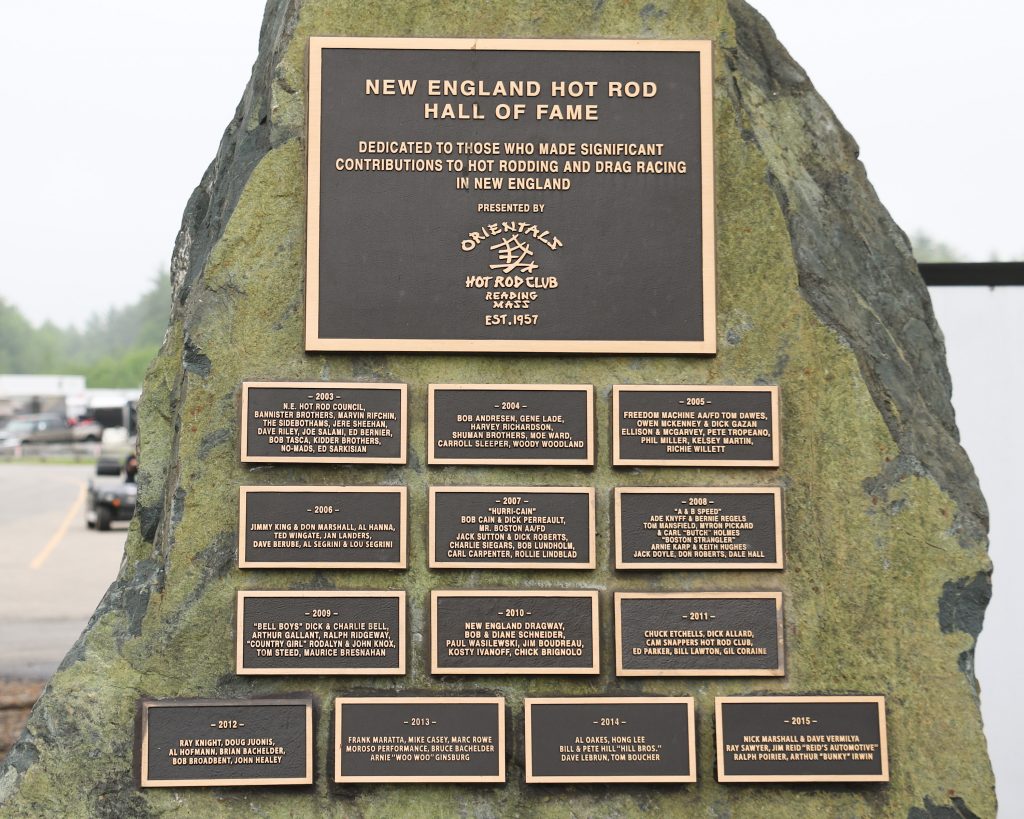 As a young man, Rick first attended drag races with his dad during the 1960's in Maine at Sanford, the birth place of New England drag racing. Rick's dad who had an appreciation for hot rods, brought Rick to the drag races more than once and the bug bit him hard.
Years later, In the early 1970's, Rick came to live in central Mass., and with New England Dragway just an hour north of Boston, Rick took up drag racing himself on his own hot rod: a souped up 750 Honda motorcycle. It was a combination of what he could afford and what he loved to do. The timing of it all just came together as if by some grand plan.
During this time frame, at the peak of hot rodding's popularityin New England, New England Dragway had a satellite track that operated as an eighth mile facility in Westboro, Massachusetts in the mid to late 1970's just as Rick was starting to hop-up his own home built drag bike. As he made parts for it and learned what made high performance motors create horsepower, the era of motorcycle drag racing was just coming into it's own as a sport.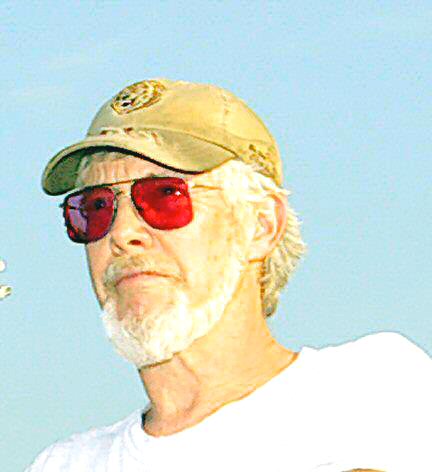 In 1976 with the ending of the AMDRA, the All Motorcycle Drag Racing Association, within less than a year, the IDBA or International Drag Bike Association, and DRAGBIKE! sanctions sprang up in it's place. This was followed two years later by the birth of the NMRA, the National Motorcycle Drag Racing Association, a division of the NHRA, which came to be the largest motorcycle drag racing sanction ever created. This was the growth period of motorcycle drag racing as a sport both locally and nationally.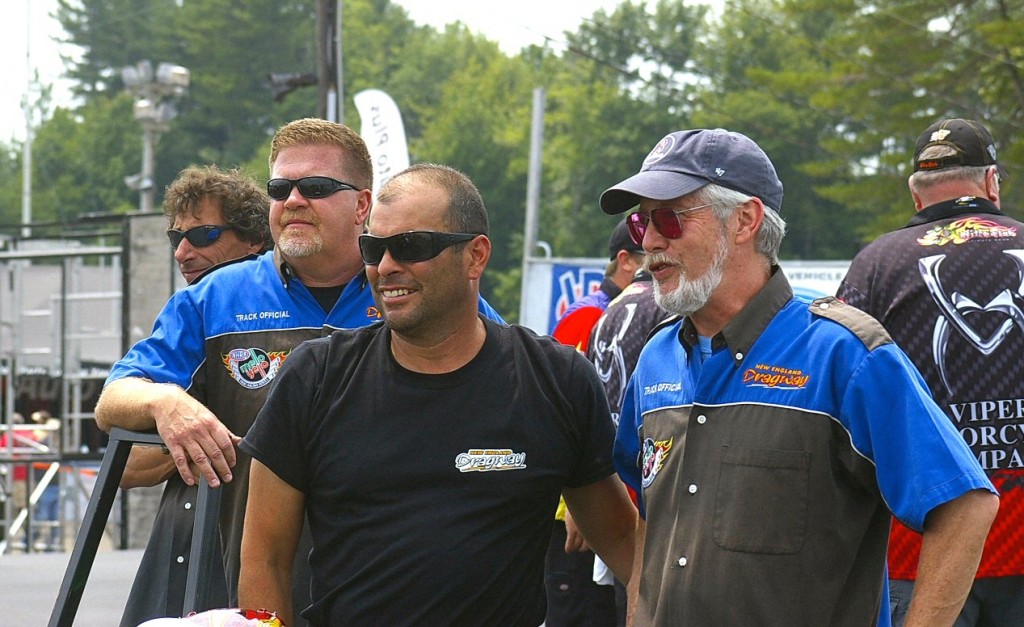 With so many drag bikes being created in this era, Rick partnered with his friend Harry Pain in 1976 and together they opened up Harry's Machined Parts in Framingham, Mass. on Fountain Street, not far from Westboro Speedway and only an hour from New England Dragway. Rick was not only in on the ground floor of New England motorcycle drag racing, he was one of it's biggest stars.
Rick started off as a sportsman motorcycle drag racer. His late 1970's motorcycle drag racing was spent terrorizing fellow racers with his 750 Honda that was about as far from 750 cc's as you could get with a stock engine block. His whole world changed in 1980 with Suzuki's introduction of the GS1100 DOHC 4-V engine; a power plant he would come to master and use as a weapon of choice for three decades.
Rick was at first a sportsman racer, but his love of Pro Stock motorcycle racing held a special place in his heart and he competed in Pro Stock bike many times over the years. Rick played a vital role in helping his friend Ed Ryan of Boston develop the first 9 second Pro Stock Harley Davidson. In return, Ed crewed many times for Rick when Mr. Stetson was competing in NHRA Pro Stock bike in the 1980's. Rick won the NHRA Gator Nationals in the class Pro Stock bike, in 1986, and the NHRA Cajun Nationals in 1987 for P/S bike and he also has a Wally for an NHRA Pro Comp win in 1983 at the NHRA Southern Nationals.
While some know Rick for his NHRS P/S bike accomplishments, it was his dominance of the NMRA class of Pro Comp (P/C) that has forever engraved Rick Stetson's name in motorcycle drag racing's history books.When Rick brought home a brand new Suziki GS1100EX in October of 1980 and began hot rodding the bike, little did he know that he was creating a monster that would be both feared and revered by National Motorcycle Racing Association (NMRA) racers for the next 3 years in a row.
Rick's black and red Suzuki GS1100, he named "Suzi," in 1981, her first full season on competition, in three out of five NMRA national events entered went undefeated round for round. In 1982, in six NMRA national events entered: same story. That was 72 consecutive rounds of racing without a loss in professional motorcycle drag racing during these two seasons. That win streak extended into 1983 and was halted by Bobby Spina of NY. Bobby's nitro injected fuel Harley was a solid machine in P/C and while he did win a race from Rick, Suzi won the war by once again winning the #1 plate.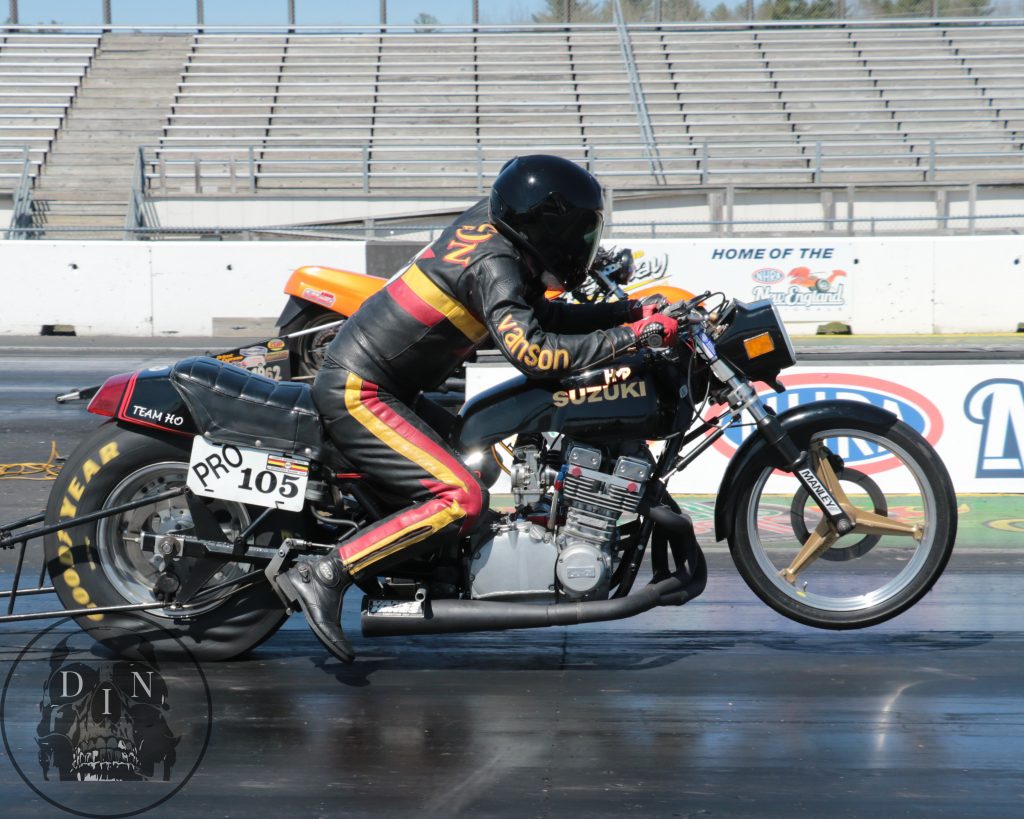 When Rick won the NHRA Gators in 1986, he was on Suzi in her NHRA P/S bike trim that fit the rules for the era at that time. There's never been another bike like her since he created her and some forty years later in 2016, Rick still races Suzi and continues to terrorize his opponents with her. An 8.36 elapsed time at around 160 MPH is about average for Suzi today, same as it was for her around 1983/84.
Because of Rick's wealth of knowledge he's gained from his decades of drag racing, as a speed shop owner he's put untold numbers of racers into the record books and in winner's circles from coast to coast. Rick tuned Gary Clark's F/B to championships in 1996, 1997, 1998 and in the year 2000 with the AMA/PROSTAR sanction. Rick also played a key role in helping his friend Dave Vantine rise to prominence in Top Fuel motorcycle competition. In May of 2006, Rick himself earned his 200 MPH club spot with the ECTA in the class MPS/G with a run of 222.123, the certificate hangs proudly in his shop.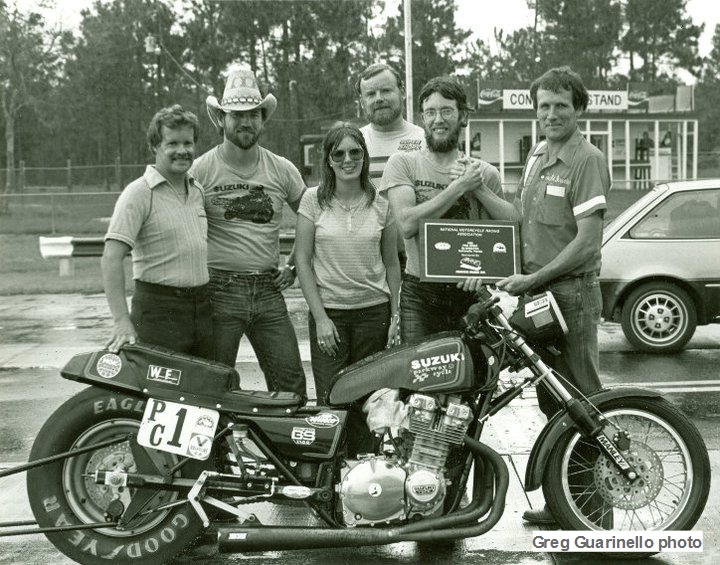 If one were to ask the question "How many bikes has Rick helped win races or break speed records?" I can confirm, there is no way to add that number up. Rick Stetson has helped countless motorcycle drag racers win races and break speed records. Not only on the drag strip, but Land Speed Racing records too. There are just too many to count and the number increases year after year. But there is a way to recognize Mr. Stetson for his accomplishments and the New England Hot Rod Council has the answer to that question.