Vance & Hines will reward Pro Extreme Motorcycle number one qualifiers at 2015 Professional Drag Racers Association (PDRA) events with a $500 bonus. Amongst other products for high performance motorcycles, Vance & Hines produces a crankshaft used in the large displacement, heavily nitrous oxide-assisted, Suzuki GS motors run by many in the class.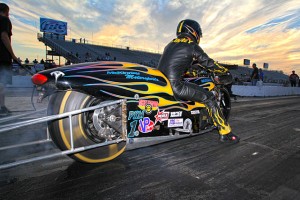 "Vance & Hines is happy to be a sponsor in the bike class at PDRA," said Eddie Krawiec, the three-time NHRA Pro Stock Motorcycle champion and Vance & Hines representative. "Our key goal was to supply a product that is reliable and will handle the power levels produced by today's pro mod bikes. Our
products have proven to be a success and this is a way to give back to our customers."
"Eddie's a champion and he knows first-hand what it takes to be competitive in the Pro Extreme Motorcycle class," said Mike Congdon, PDRA's SVP of Marketing. "We're honored Vance & Hines recognizes the stiff competition here and want to lend their name to our program. Our bike class is growing along with the enthusiasm for the rest of the PDRA, and we look forward to having them as a partner for many years to come."
PDRA's first ever PXM champion Eric McKinney, along with McKinney Motorsports teammate/tuner Ashley Owens, have been known to put the V&H cranks to the test under extreme pressure. "We're really happy that Vance & Hines has recognized what's going on over here at the PDRA," said McKinney. "That extra $500 will be a big boost to everyone traveling the circuit and spraying these motors the way we do."
The 2015 PDRA season gets underway March 19-21 with the Texas Nationals at the Texas Motorplex in Ennis, Texas, USA.
Contact McKinney Motorsports: mckinneymotorsports06@yahoo.com dsautosales@frontier.com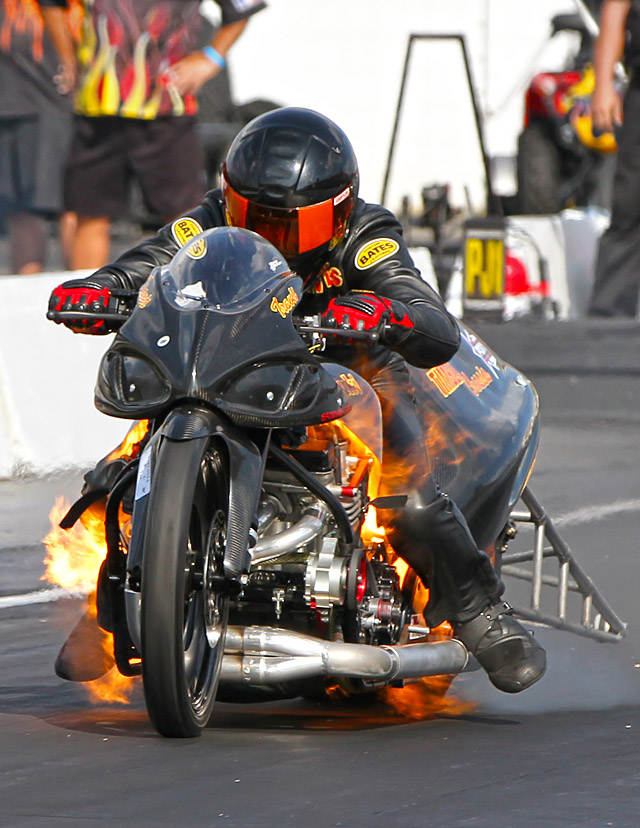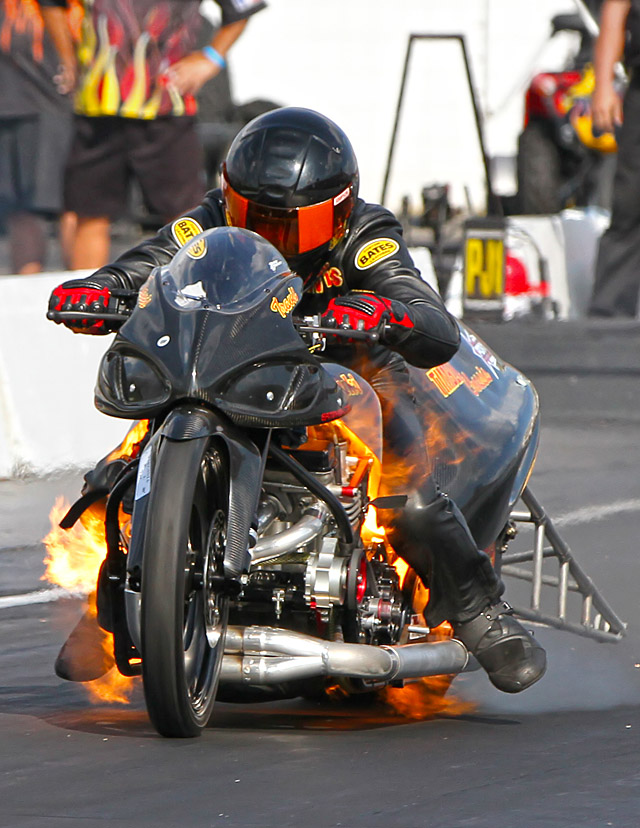 Contact Vance & Hines: ekrawiec@vanceandhines.com
Contact PDRA: mcongdon23@gmail.com
For media inquiries: Tim Hailey timhailey@eatmyink.com