NHRA Mello Yello Pro Stock Motorcycle racer Junior Pippin isn't through racing yet at 62 years of age, but he's decided to give some young talent a chance in his seat at zMax Dragway's Four-Wide Nationals on March 27-29. Pippin has entered 24 year-old, multi-time motorcycle drag racing champion Jeremy Teasley on his PiranaZ S&S powered Buell.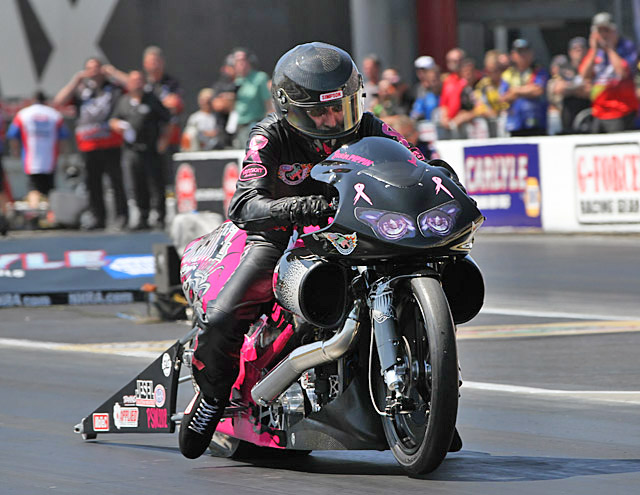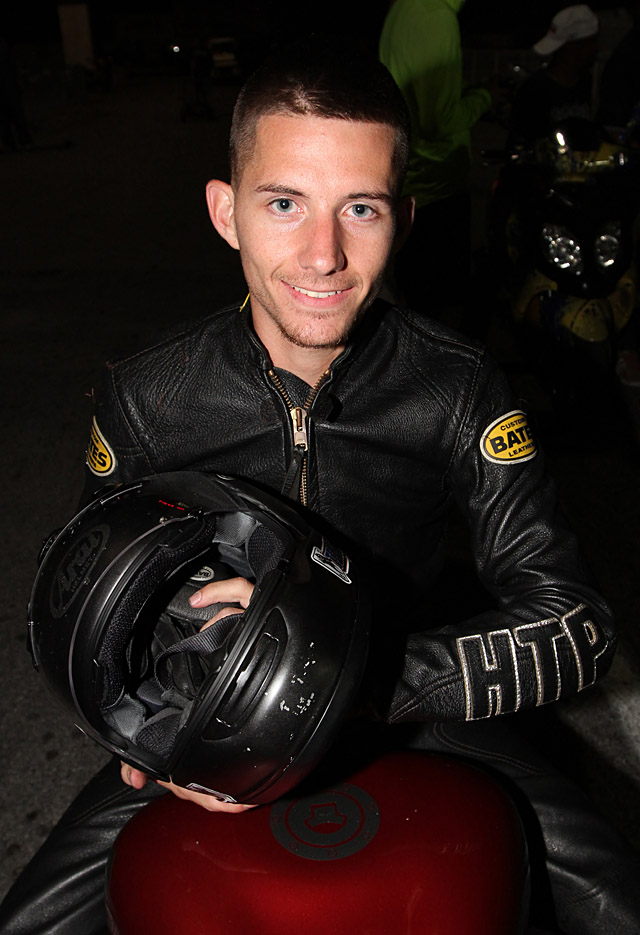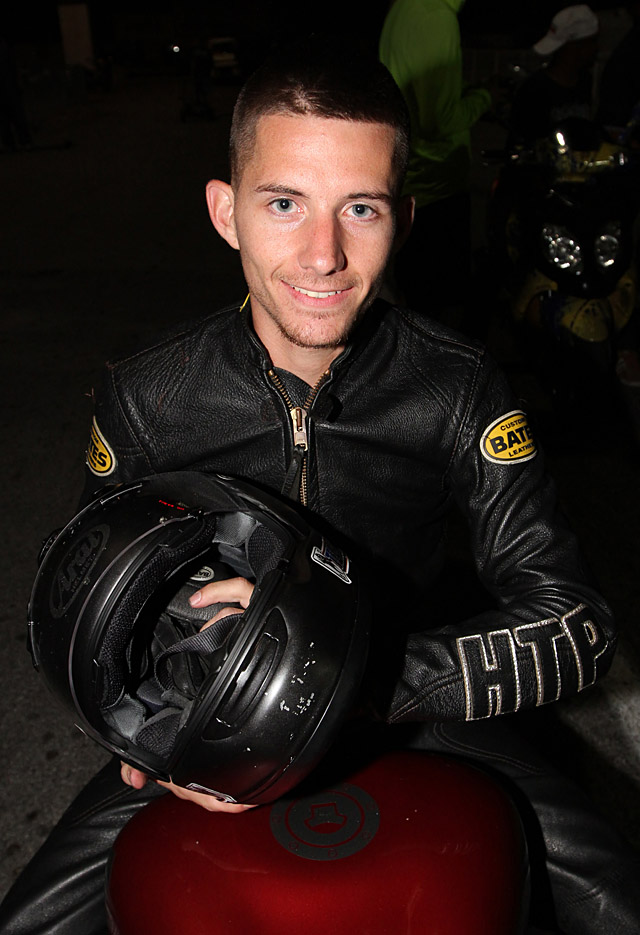 "Everybody kept tellin' me how good this Teasley boy is," said Pippin, who expects to be back out on a bike himself later in the season. "My friend Barry 'BP' Whitmire told me about him a good long while ago. He kept telling me the kid was really good. And then Chip Ellis—and you know I think the world of Chip—he told me that Jeremy was the best rider out there."
There are many in the motorcycle drag racing community who agree with that assessment, and Teasley's numbers don't lie. He's already won a total of 11 championships in MIRock, Manufacturers Cup, NHDRO and AMA Dragbike competition. Grudge-tested tough, Teasley is known for getting the most out of a diverse array of equipment and nailing the tree in the money round. Case in point: the first time ever on a Pro Mod bike, Teasley qualified number one at the ADRL's biggest event in Rockingham, then won the very next race.
"We took Jeremy and the bike to Rockingham in January on a cold, unprepped race track, and he ran quick enough to get my attention," said Conyers, Georgia native Pippin. "He'd never ridden a Buell before, but that kid can really ride that thing. Then we went to Bradenton and he ran pretty damn quick. David Bost (Pippin's tuner) and the team just love him to death, so I decided we'd enter the bike at Charlotte and see what we can do. I'm real excited and looking to see how fast he can go on that thing."
"I'm super excited that Junior is letting me ride his baby," said Teasley. "I'm going to go out in Charlotte and do what I do and see what happens. I think we are going to do great. Junior and his guys have been working real hard on the bike to find every bit of horsepower they can. Testing went great, now I'm counting down the days. I can't wait!"
Will this pair have what it takes to shake up Charlotte? We'll all have to wait for the weekend to find out.
Junior Pippin would like to thank PiranaZ http://www.piranaz.net , S&S Cycle http://www.sscycle.com/ , Junior Pippin Trucking and Paul Bost Trucking.
contact Junior Pippin: jr.pippin@hotmail.com
for media inquiries: Tim Hailey timhailey@earthlink.net
for more about the NHRA http://www.nhra.com/
This report was prepared by Tim Hailey. Photos are for editorial use only. Enjoy everything there is to read, see and watch about motorcycle drag racing and more at http://www.eatmyink.com