Harley-Davidson® Screamin' Eagle®/Vance & Hines racer Ed Krawiec swept the Pro Stock Motorcycle field at the Summit Racing Equipment NHRA Nationals. Aboard a thundering Harley-Davidson® V-Rod® drag bike, Krawiec was the top qualifier for the event and then blasted through Sunday elimination rounds, defeating his Harley-Davidson® Screamin' Eagle®/Vance & Hines teammate, Andrew Hines, in an all-Harley-Davidson® motorcycle final round.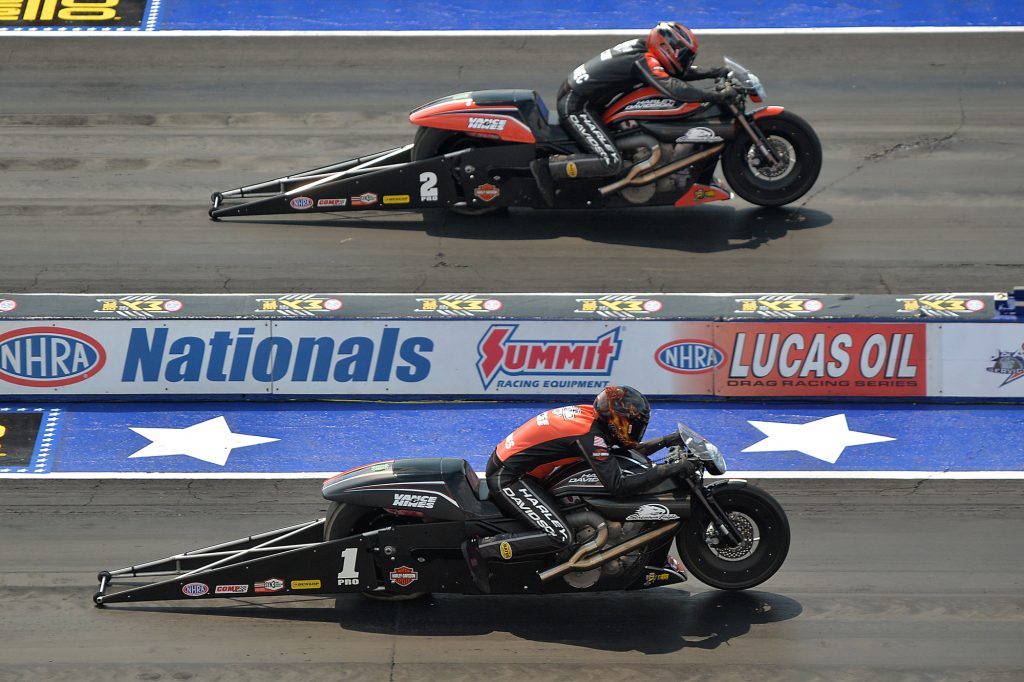 "Any time I race Andrew in the final it's fun because we can line up and know that the Harley-Davidson Screamin' Eagle team has already won," said Krawiec, who leads in Pro Stock Motorcycle points with three wins in four final-round appearances after five events this season. "As a team we had a great weekend. I set a quick qualifying time on Friday night when it was about 20 degrees cooler than it was Sunday, and we were able to adjust our tune-up and maintain that V-Rod® motorcycle power through the weekend."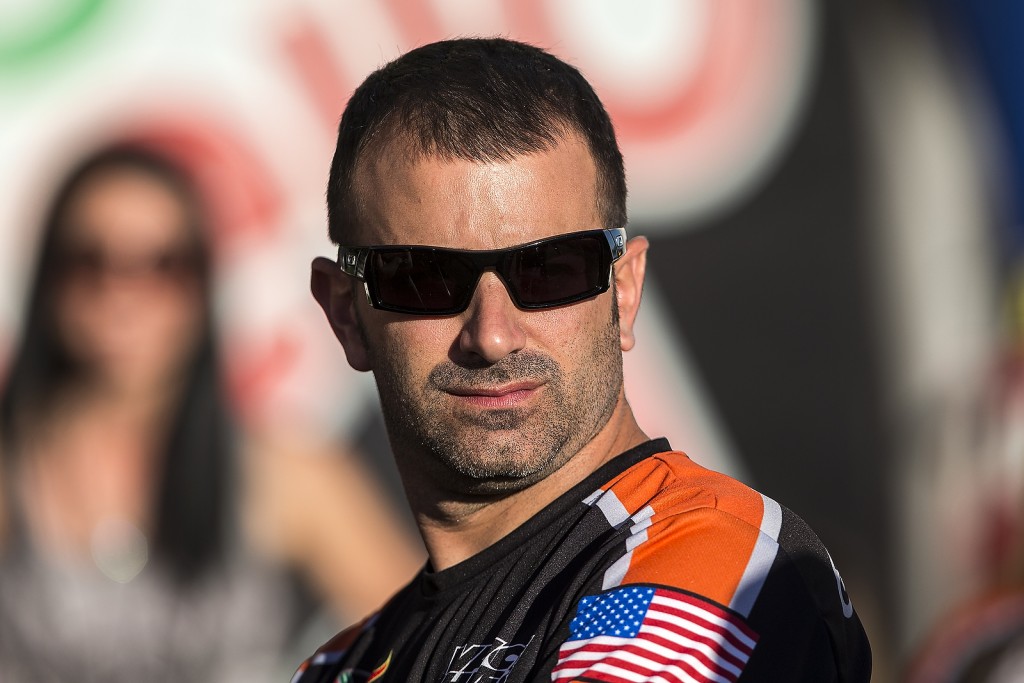 Krawiec raced his motorcycle to a new Pro Stock Motorcycle track-record elapsed time of 6.822 seconds in the second round of qualifying on Friday, a run that stood up on Saturday to earn Krawiec the top seed for eliminations. Krawiec also posted the fastest top speed of the weekend at 196.56 mph. Hines, the defending Pro Stock Motorcycle champion, qualified second with a close 6.853-second time.
Krawiec and Hines each won three elimination rounds on Sunday to advance to the final, the 20th time the pair of Pro Stock Motorcycle champions have faced off with a Wally trophy on the line. The racers left the starting line together with an identical 0.019-second reaction time, but Krawiec prevailed with a 6.926-second ET to best the 6.937-second run by Hines. Krawiec has now won 34 Pro Stock Motorcycle finals in his career.
Krawiec and Hines race on competition motorcycles inspired by the unrelenting performance and sleek street style of the Harley-Davidson® Night Rod® Special, a motorcycle powered by a liquid-cooled 60° V-twin engine ready to breathe a little fire onto the street and is available at authorized Harley-Davidson® dealerships.
After five of 16 Pro Stock Motorcycle events for the 2016 NHRA Mello Yello Drag Racing Series, Krawiec leads the class with 557 points and Hines is in second place with 391 points.
The Harley-Davidson® Screamin' Eagle®/Vance & Hines drag racing team returns to action July 7-10 at the Route 66 Raceway in Joliet, Ill.
About Harley-Davidson Motor Company
Since 1903, Harley-Davidson Motor Company has fulfilled dreams of personal freedom with cruiser, touring and custom motorcycles, riding experiences and events, and a complete line of Harley-Davidson® motorcycle parts, accessories, general merchandise, riding gear and apparel. For more information, visit www.h-d.com.
The Harley-Davidson® Screamin' Eagle®/Vance & Hines Pro Stock Motorcycle team is sponsored by Dunlop.