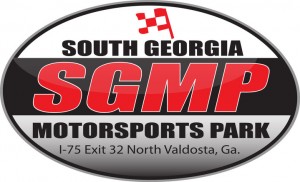 The La Quinta Inn & Suites Valdosta is back again this year offering a tremendous value for attendees of the Manufacturers Cup, Nov. 12-14.
Located conveniently at exit 18, which by the way is the exit you will want to stay at – – or at least you'll be going to if you want a real meal in the evening.
They are next door to Outback Steakhouse, Texas Roadhouse, and Hooter's. Outback will even deliver your order to the hotel for you! Hooter's has upgraded their usual Beer & Wine fare to a full liquor bar since our last event as well.
The La Quinta Inn & Suites offers a beautifully landscaped courtyard pool with a gazebo and hot tub, free wireless high speed Internet access, fitness center with treadmill and stair stepper, business center, and a complimentary guest laundry. In addition, they provide (FREE) a FULL HOT breakfast bar which includes eggs, grits, sausage, biscuits, gravy, cereals, fresh fruit, pastries, bagels, juice, milk and coffee. As well, for those racers who will miss the Cabot Lodge as much (or more) than they'll miss Gainesville, they also provide (FREE) an "Evening Reception" serving complimentary beer, wine, and mixed drinks as well as Fresh baked cookies and sodas for the kids.
They have blocked off a group of rooms and amazingly are holding the same rate as last year of 74.95 per night for our group. Our group rate here is a real deal; it is a full 20% off their already reasonable AAA rate.
Although this will not be the cheapest hotel you can chose from in the greater Valdosta area, I can assure you it will well above average in terms of the property and rooms. Their telephone number is 229-247-7755 and you must request the "AMA" group rate when reserving to qualify for the discounted rate.