Trim-Tex Motorsports has used a lot of power, speed and finesse to succeed in multiple forms of racing this season. Along with those qualities, it was the respected squad's endurance that helped it cap off the year with a podium finish at a brutally challenging 25-hour marathon race.
At the 14th edition of the NASA 25 Hours of Thunderhill presented by Hawk Performance from Willows, Calif., Dec. 3-4, the Trim-Tex Mazda MX5 Global Cup Car, built by Long Road Racing, battled 66 cars and 55 different teams to score third in class and 17th overall. It was a total team effort from drivers Britt Casey Jr, Cameron Cassels, Keil Zornow, Josh Bilicki, Joe Koenig, strategist Jesse Anderson, car chief Britt Casey Sr. and team owner Doug Grunnet from GuestDriver.com.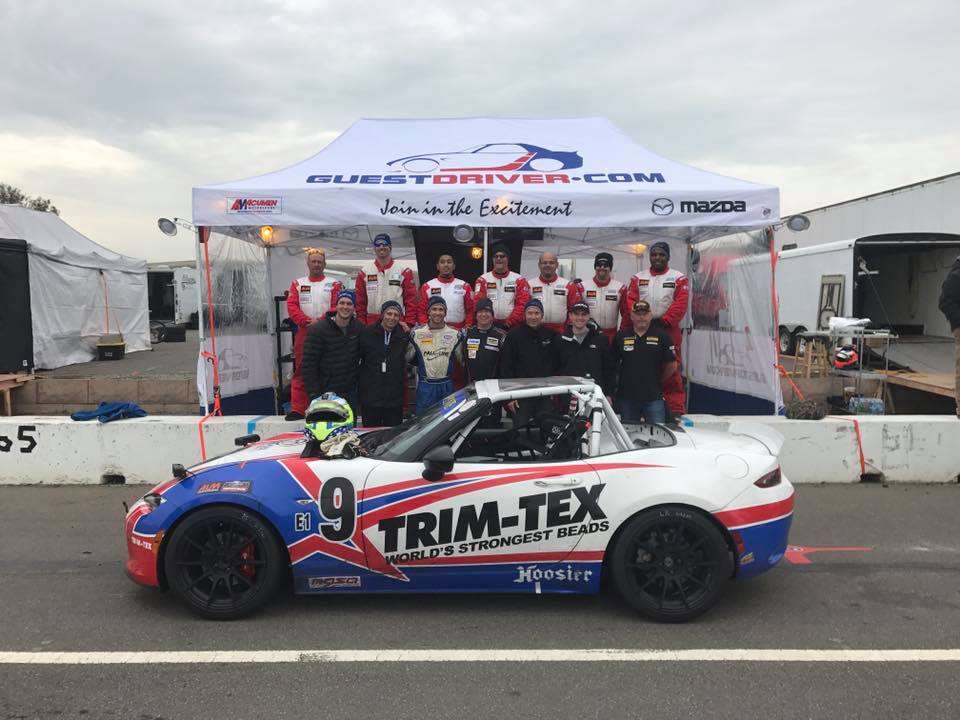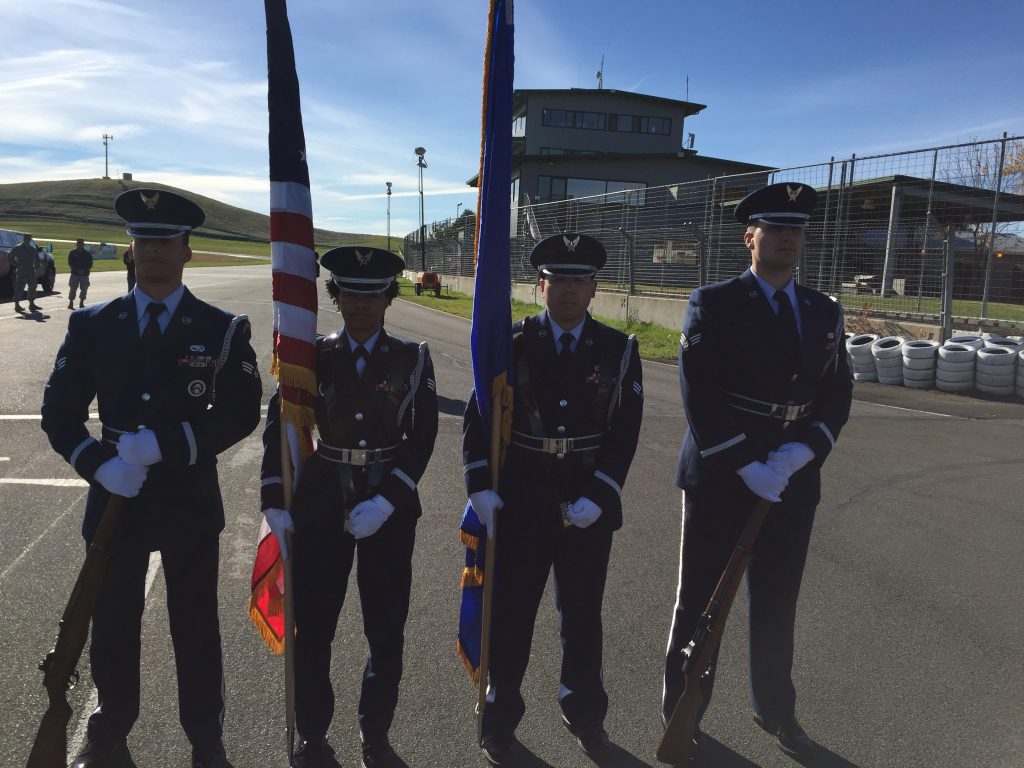 "My goals were to finish the race, second was to have fun, third was to get on the podium and we achieved all three," Koenig said. "It's one of my prouder moments in motorsports because it's a survival race. Survive the 25 is an appropriate name. All the drivers kept the car on the track drove smart and we avoided contact. It was a huge accomplishment."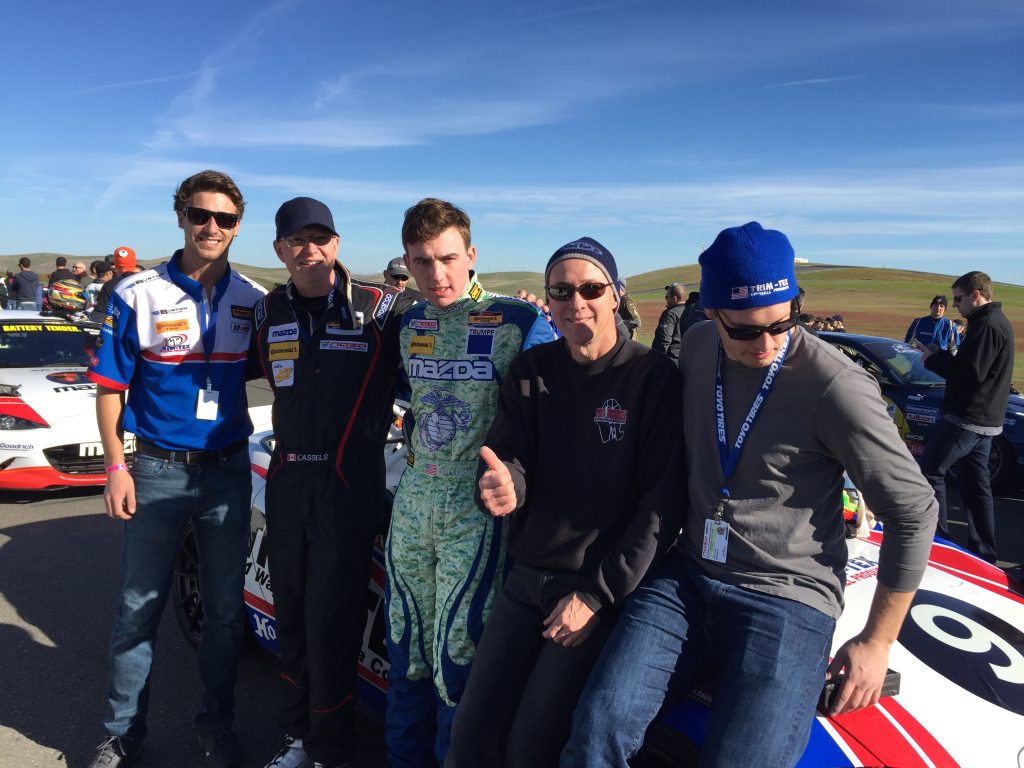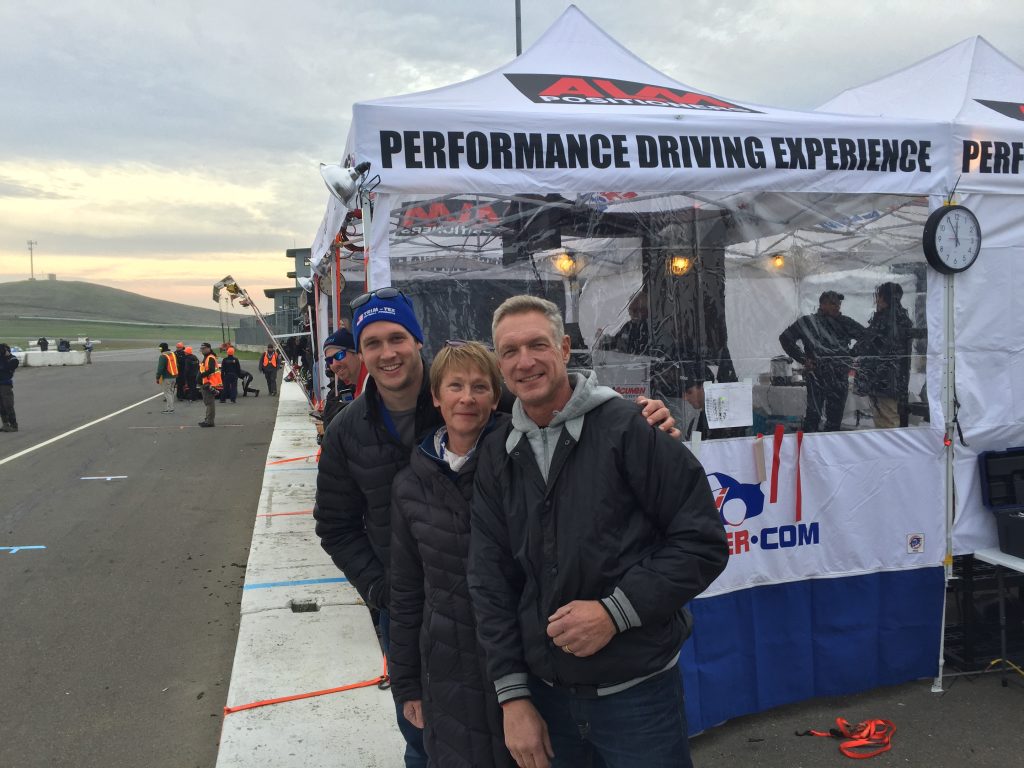 Koenig knows how difficult it is just to finish the grueling race. He's been there twice before and failed to reach the finish. In 2009 our BMW M3 broke 3 rear axles ending our day 17-hours into the event.
Koenig knew he needed to come back strong. After assembling an impressive team of talent, picking the lower powered but great handling Mazda MX5 as the teams weapon finishing the race was very possible. The last minute decision demanded quick action to thoroughly prep the car and order all the Hoosier tires and Hawks brake pads. The team brought along three sets of brake pads new rotors, 24 Hoosier tires, four sets of wheels and much more.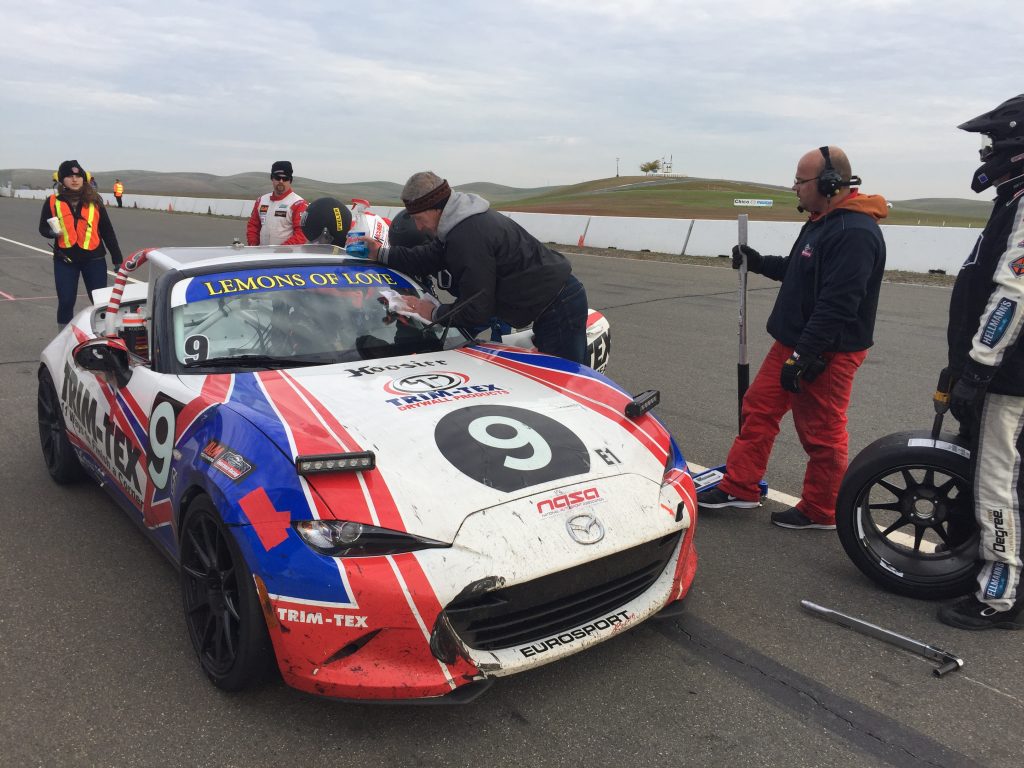 This year's event was not without its share of hardship. The team overcame corded right front tires issues, 13 minutes of penalties, one for fuel spillage, and one for passing under yellow. and a failing transmission.
"I was so proud we were able to keep going," said Koenig, who completed the event with only a short nap in his rental vehicle.
Koenig says one of the most difficult challenges is surviving the 14-hours of total darkness.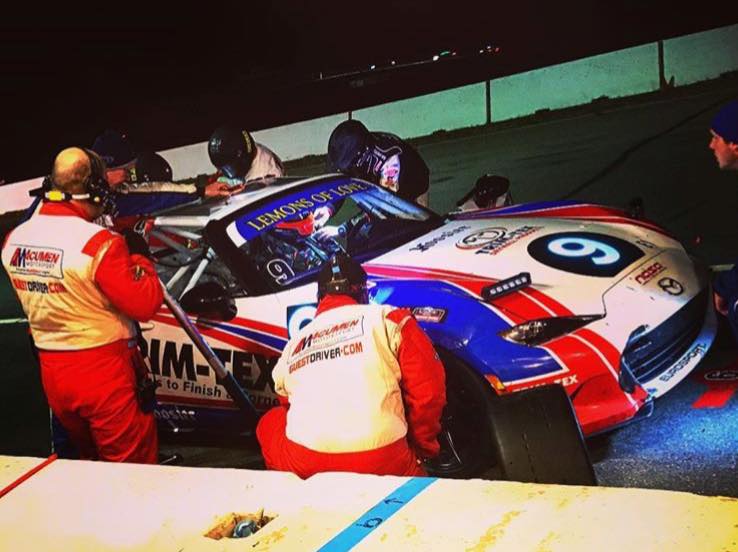 "The pitch darkness in the middle of California is demanding, the cold track and 41 degree temperature really reduce grip" Koenig said. "The fastest cars out there where lapping my car every four laps."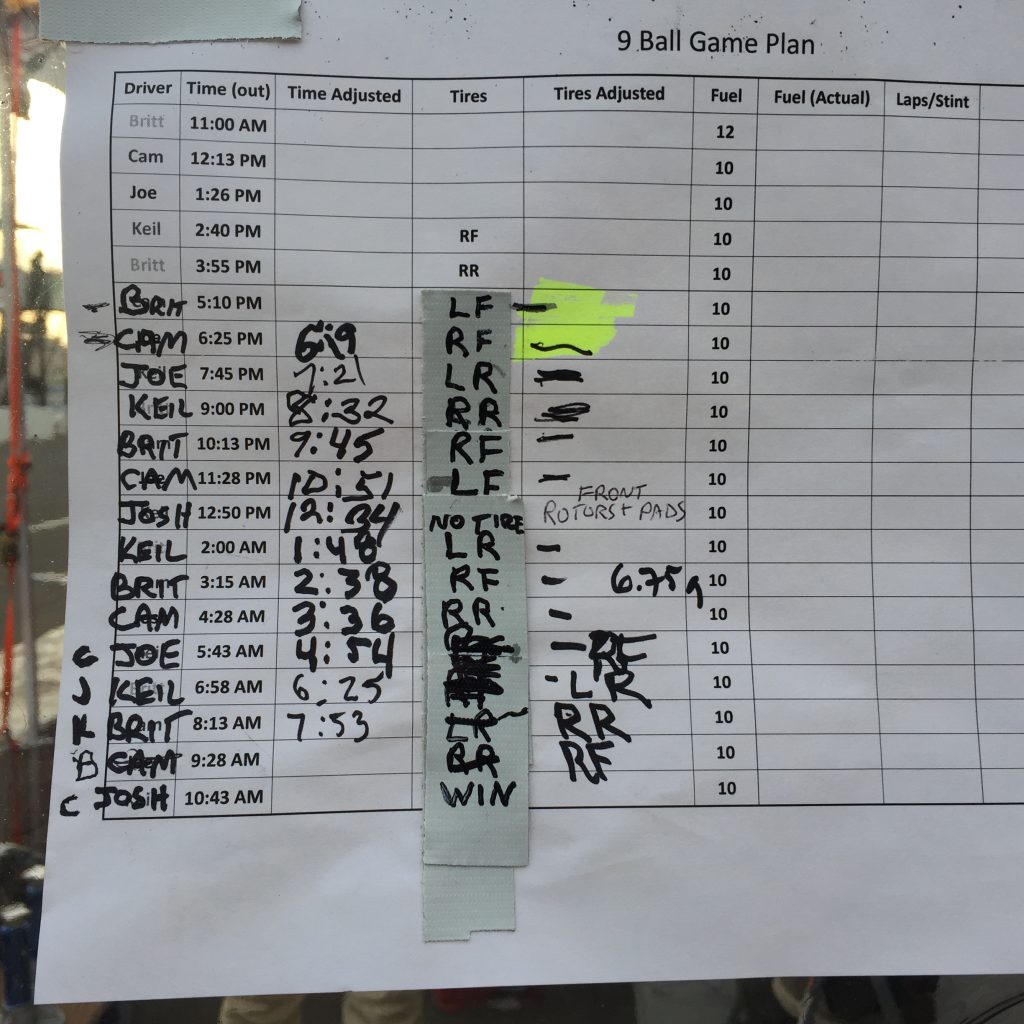 The situation was made more difficult around 3 a.m. when the team lost fifth gear in the transmission, at what is mostly a fourth and fifth gear track.
It got worse.
The team then lost everything but sixth gear with 80 minutes to go, slowing it down about 12 seconds a lap.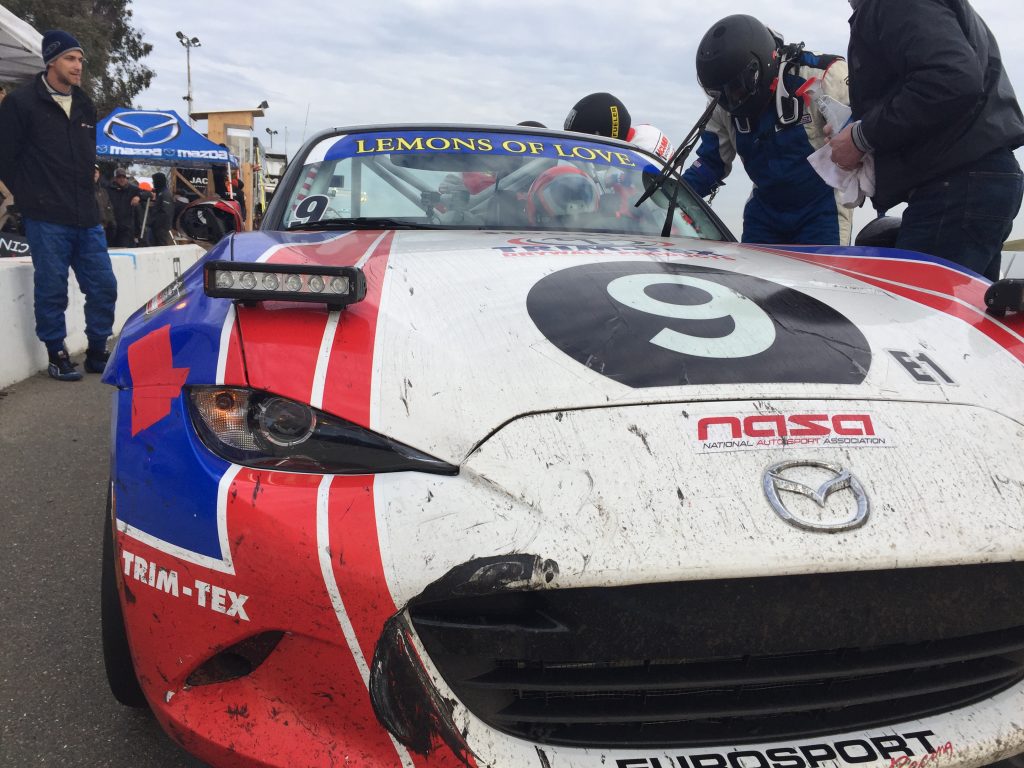 Still the wounded Mazda pushed on. The last four hours are a true battle of attrition and sprint to victory.
"We were battling hard with two BMWs to get on the box," Koenig said. "We stayed positive and kept pushing."
One BMW a lap ahead suffered a front wheel bearing failure and the Trim-Tex Mazda was able to capitalize and advance a position while the BMW team repaired their car.
One more huge struggle would lie ahead. The team was not sure if it had enough fuel to finish the race. With less than 15 minutes remaining in the race and the now fixed BMW 2 minutes behind the team opted to pit for a splash of fuel. The risky maneuver would require a push start and some careful clutch work to get the sixth-gear-only car going again.
"It was a nail biter. We got our best pushers out and took the gamble," Koenig said. "We were so relieved when it worked out. We did it."
The moved paid off as the Trim-Tex Mazda stayed out in front of the hard-charging BMWs for the impressive third-place finish.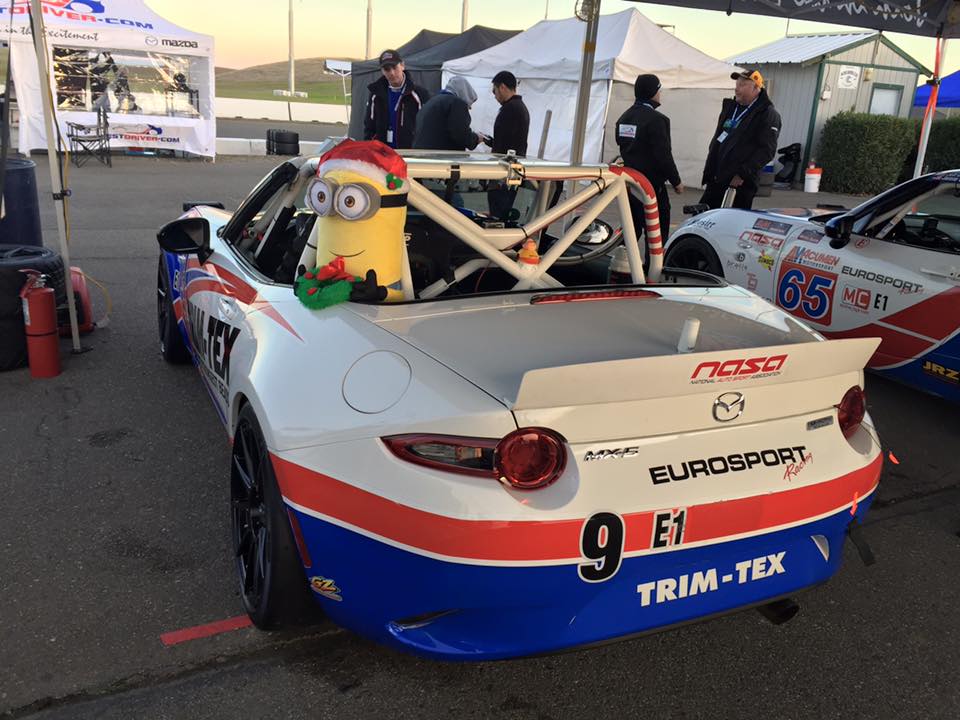 "What a way for Trim-Tex Racing to finish the year," Koenig said. "This truly caps off what was a memorable 2016."
The team would like to thank: Tim Gilvin and HOOSIER TIRES , George-Nick-Jason-Joe @ Eurosport Racing , Glen Long @ Long Road Racing and everyone at Trim-Tex for all the awesome support.