Newly crowned world champions Jim Halsey and Travis Davis capped off their championship seasons with victories at the Professional Drag Racers Association (PDRA) Brian Olson Memorial World Finals presented by Pro Line Racing and $hameless Racing at Virginia Motorsports Park. Halsey won and secured his first Switzer Dynamics Pro Nitrous world title, while Davis won and claimed his second Drag 965 Pro Nitrous Motorcycle title.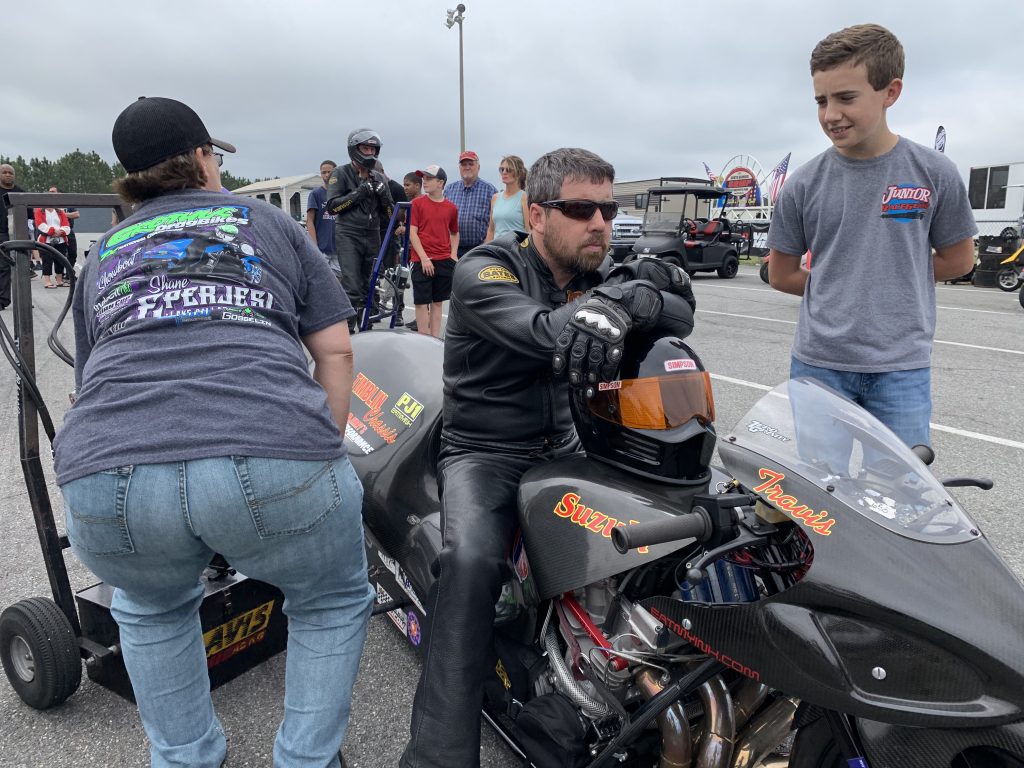 Timblin backed Davis went into the World Finals with a shot at a second world championship, but he sat third in points behind defending world champion Ronnie "Pro Mod" Smith and Chris Garner-Jones. Smith lost first round and Davis beat Garner-Jones in the semifinals, allowing Davis to clinch the championship. He didn't back down in the final round, riding his Timblin Chassis-built Suzuki Hayabusa to a 3.991 at 179.09 alongside Terry Schweigert's 4.02 at 156.57.
Sponsor and chassis builder Walt Timblin was delighted.
"They have done an extraordinary job all by themselves and really stepped up with an eight year old Monstar head," Timblin said. "They figured out that combination in just two races and they will go even faster. I am very proud they did it on a Timblin chassis."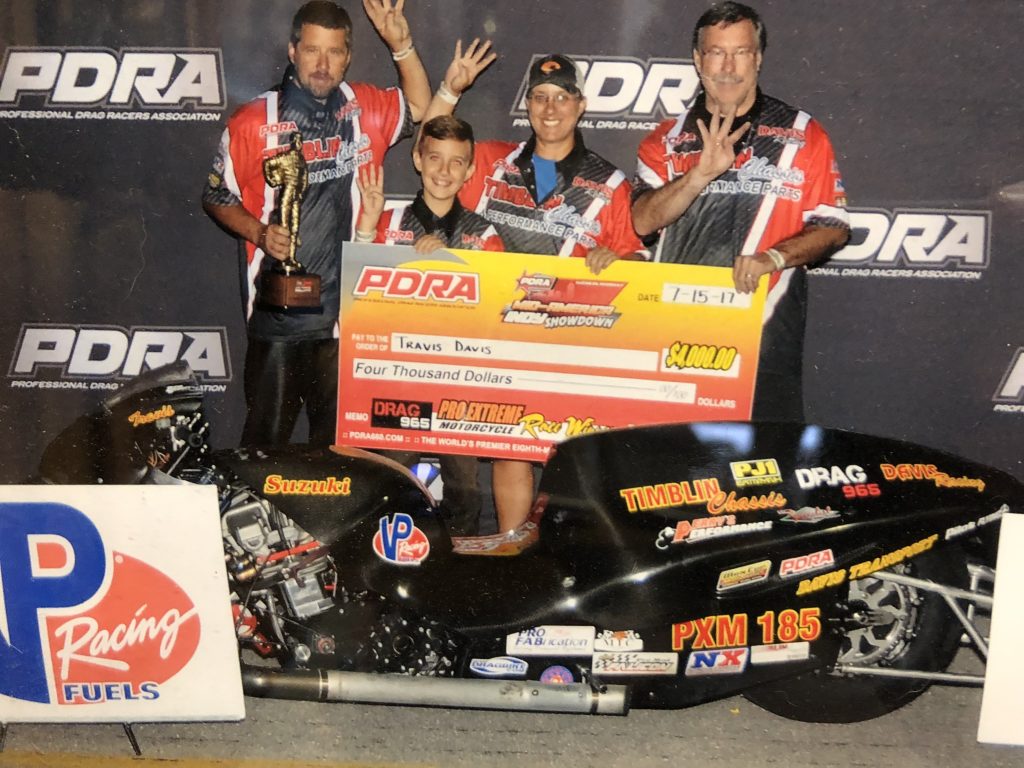 "A lot of people that know me know I don't really get caught up in the championship deal," Davis said. "If it plays out, it plays out. I just wanted to win the race. If we won the race, then we'd win the championship. I've been doing this so long that it don't really bother me that bad. We don't even really study the points. We just try to win the race."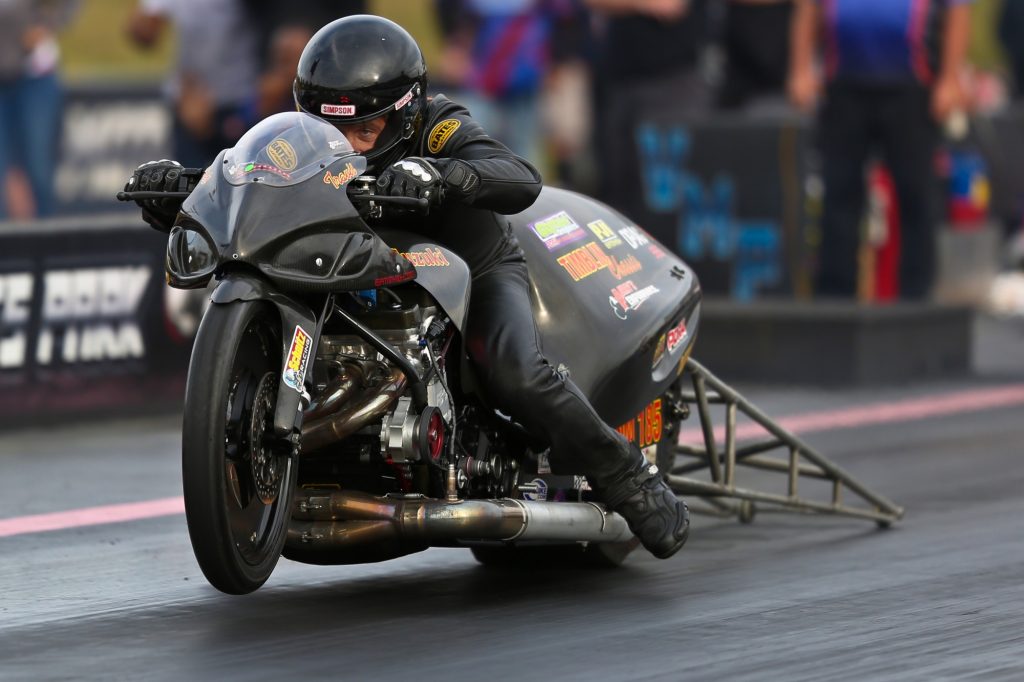 Davis shared the winner's circle with his son, Brayden, who won in Pro Jr. Dragster for the first time. The father-son duo won dual world championships in 2017.
"We've tried to get both of us in the winner's circle, and one of us would win and the other would runner-up," said Davis, who thanked Timblin Chassis, Drag 965 and the PDRA. "For him to win and me to win was a big highlight in our racing this weekend."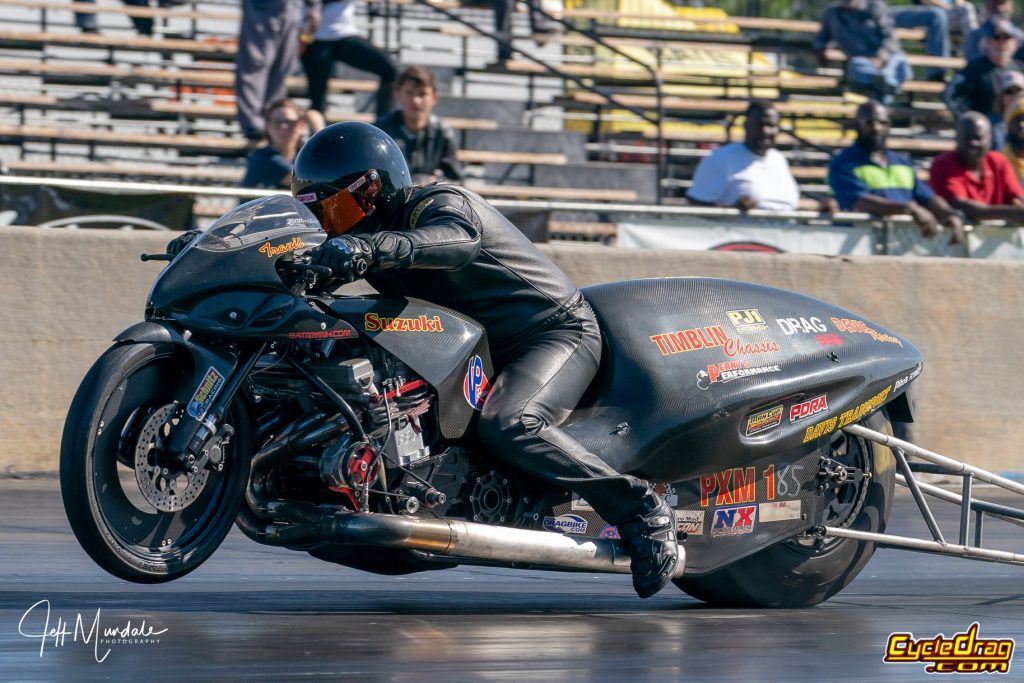 Schweigert qualified No. 3 aboard his Dan Wagner-tuned entry before defeating Smith with a 4.042 at 172.17 and T.T. Jones with a weekend-best 3.988 at 176.10.
Cycledrag.com congratulates Davis and Timblin chassis.
There are more videos on the Cycledrag Youtube channel (please subscribe here) and the Cycledrag.com Facebook page (Please like here) and more will be coming soon. Check back daily.