The British Drag Racing Hall of Fame Gala, to be held on 23rd November at the Oatlands Park Hotel, Weybridge, Surrey, will again be preceded by the popular Bench Racing session, starting at 12:30pm lasting for two hours, and sponsored by US Automotive and Kelsey Media, publisher of Custom Car magazine. In the four previous years, a varied panel of US and European legends entertained a packed audience with their stories and views on the sport in the afternoon prior to the main Gala dinner and presentations in the evening.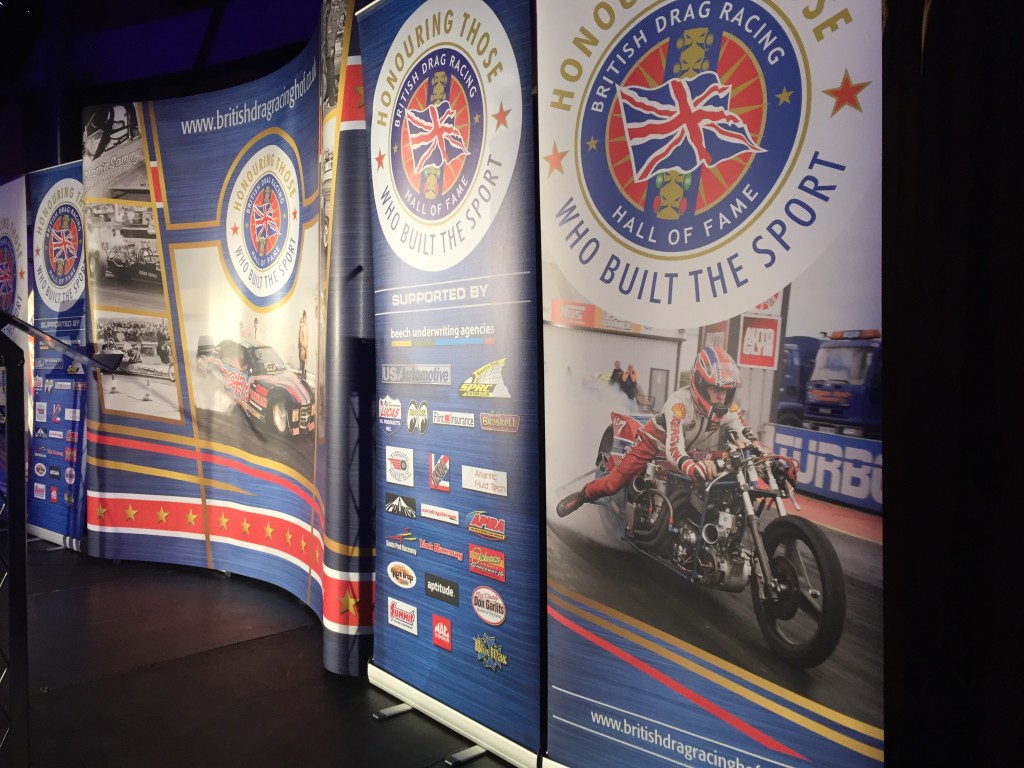 The BDRHoF is delighted to announce that the Bench Racing session will again be held in the Terrazza at Oatlands Park Hotel. This year, the Bench Racing session marks the presentation of the Mopar Performance Lifetime Achievement Award to Bill Simpson who has done so much to improve safety in drag racing. Bill's companies have introduced many innovations in the sport to safeguard racers, officials and spectators.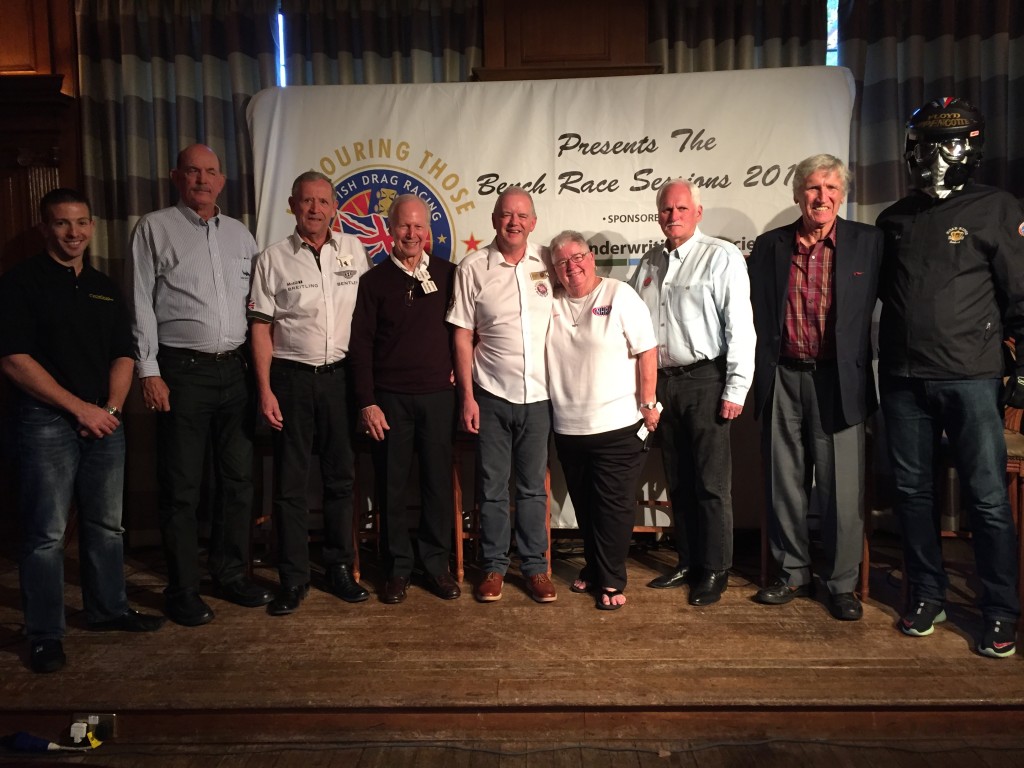 This year's Bench Racing will contain many hair-raising tales of the exploits of members of the panel and include discussion of safety in the sport. The Bench Racing panel will be chaired by broadcaster, announcer and writer Bob Beck, who has been at the mic for a wide variety of motor sport disciplines, but is best known for announcing at Famoso, Los Angeles County and Irwindale Raceways.
There are more videos on the Cycledrag Youtube channel (please subscribe here) and the Cycledrag.com Facebook page (Please like here) and more will be coming soon. Check back daily.
The panel members include individuals from the US who have had a huge amount of drag racing experience over the last 60 years:
Steve Gibbs, who as Vice President, Competition, with the NHRA organised the Safety Safari and over 400 NHRA National Events;
Doug Herbert, four time IHRA Top Fuel Dragster champion and 10 time NHRA event winner;
Ron Hope, owner and driver of the Rat Trap Fuel Altered which has raced around the world;
'Waterbed' Fred Miller, one of the most respected tuners in drag racing who was a key member of Raymond Beadle's 'Blue Max' Funny Car team;
Dan Richins, who in 1973 was the eighth Top Fuel Dragster racer to join the prestigious Cragar 5-Second Club; and
Bill Simpson, founder of Simpson Performance Products and of Impact! Racing, who introduced many innovative products such as the modern fire suit, driver restraint systems and helmets, and the drag racing parachute.
BDRHoF Chairman Stuart Bradbury said "Many thanks go to our main supporter Geoff Stilwell for putting together this year's panel which I am sure will include some tremendous stories and highlight the achievements made by Bill Simpson and others to progress safety in the sport".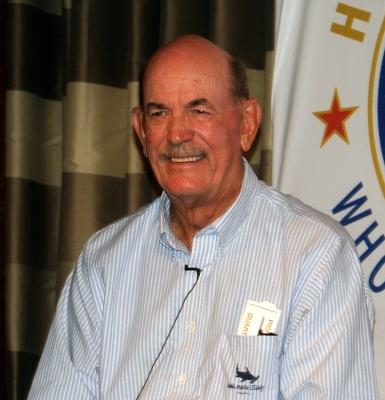 No pre-booking for the Bench Racing session is necessary and attendance is not restricted to those coming to the Gala Awards Dinner. In view of the limited time available, we would appreciate attendees remaining in their seats for the duration of the Bench Racing session.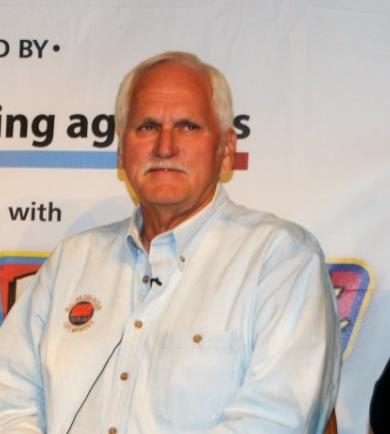 The 2018 Gala Awards Dinner is almost sold out but you can make a reservation by email at stuart@britishdragracinghof.co.uk or by telephone at 01933 279102. Tickets which include table wine are priced competitively at £70.00 each. The rates for hotel rooms are £115.00 for double rooms and £94.00 single which includes breakfast and VAT as well as parking. On receiving your reservation you will be given the procedure to book rooms.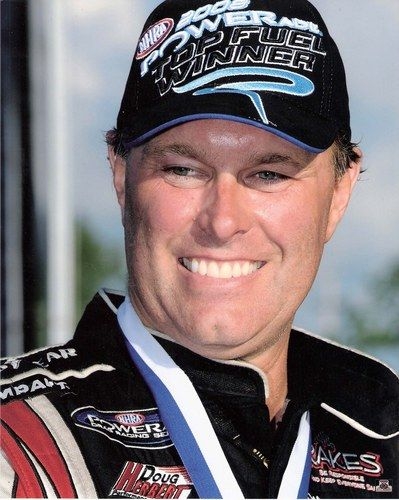 Ongoing news about the Gala, sponsors and other events in which the BDRHoF is involved is regularly published on the British Drag Racing Hall of Fame website,www.britishdragracinghof.co.uk, www.eurodragster.com and on Facebook and Twitter.
Further Press Information from Robin Jackson robin@britishdragracinghof.co.uk Tel 01933 222917.