For your viewing pleasure enjoy comprehensive coverage of the Top Fuel Nitro Motorcycle Drag Bike class from the Man Cup at NHRA's South Georgia Motorsports Park. Here you will see drag racing legend Larry "Spiderman" McBride go after an event win, we also see the "Yellow Bullet" of Dave Vantine lay down a career best 5.74 at 254 mph!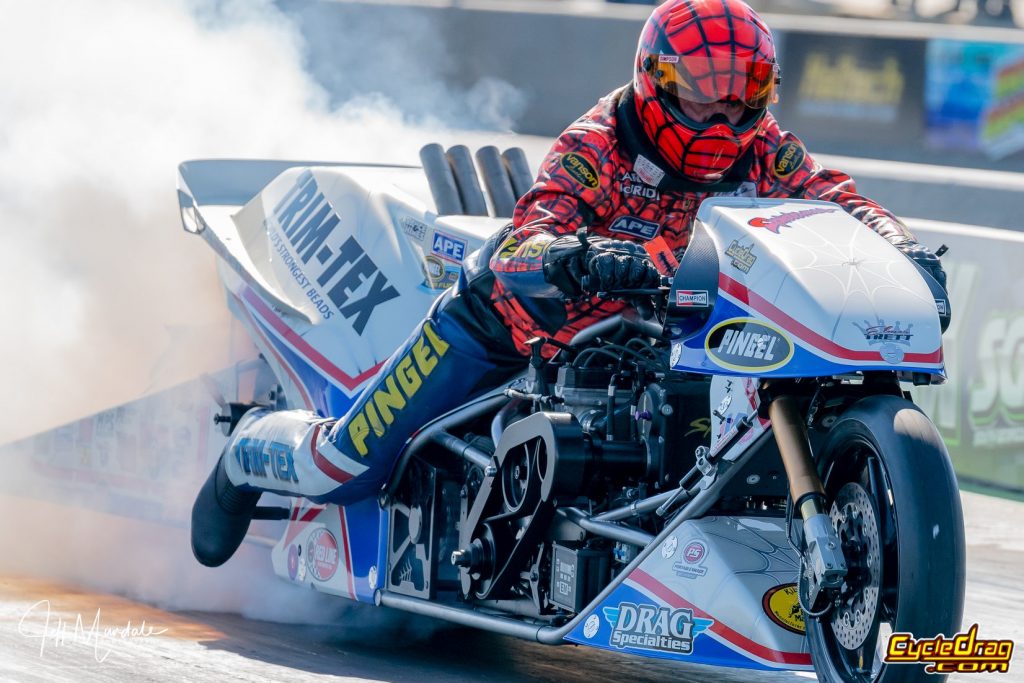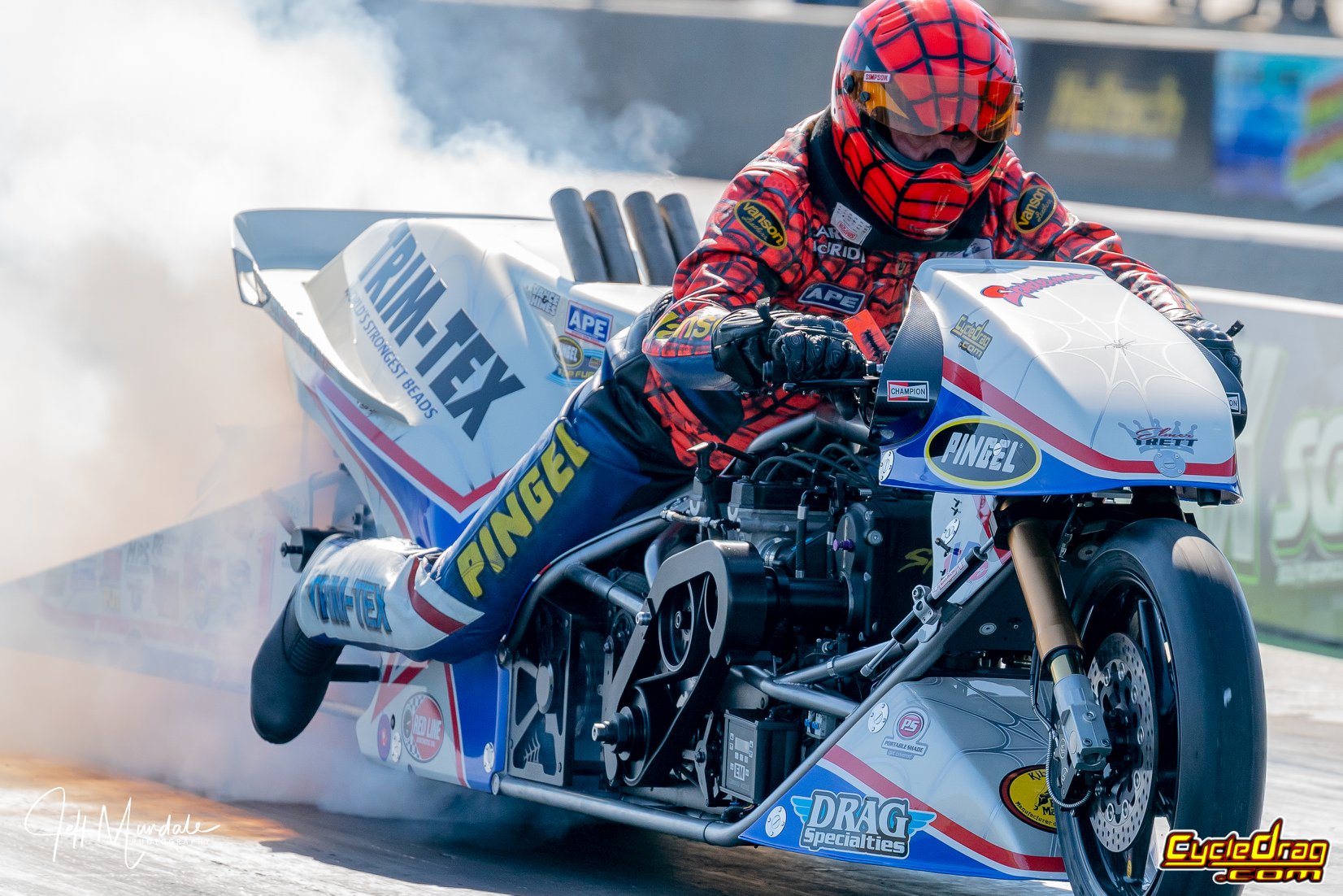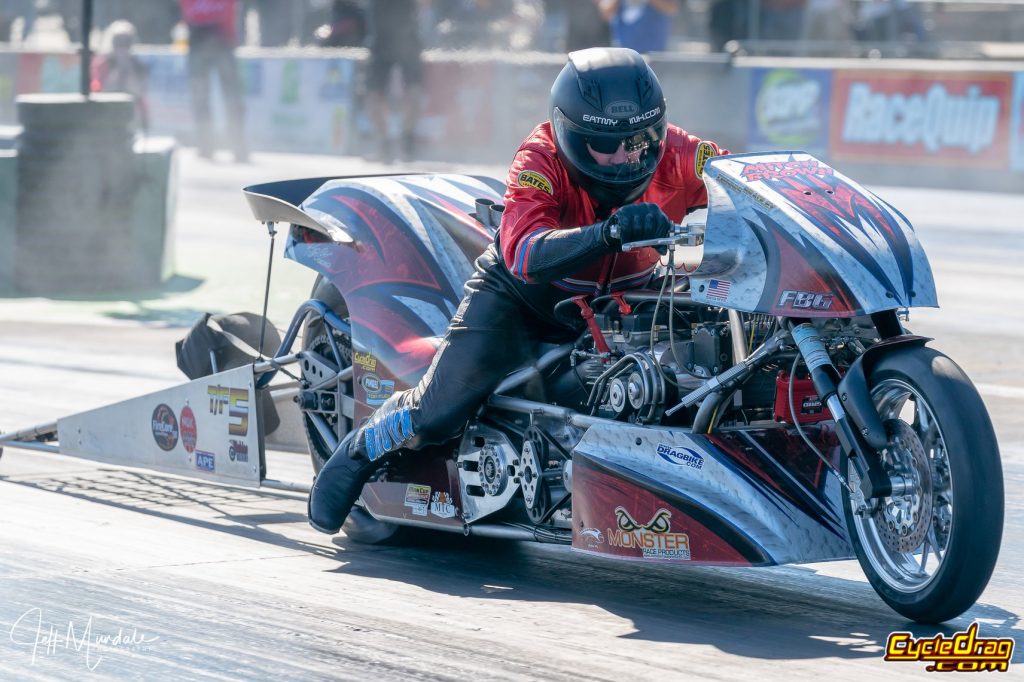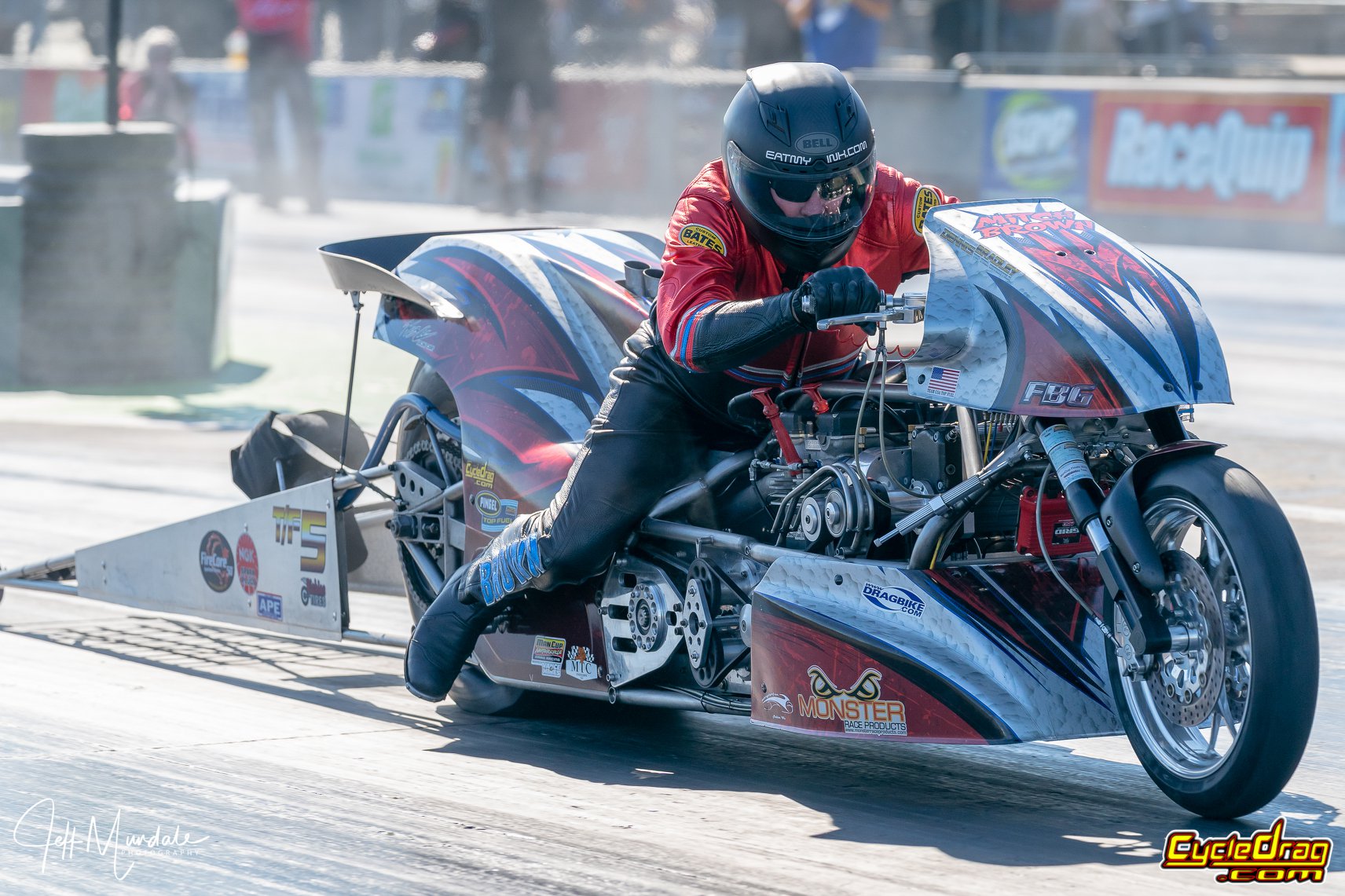 We begin with a highlight from Saturday qualifying as McBride battles class newcomer Mitch Brown of Clearwater, KS. McBride lays down an impressive 5.83 at 250 mph. That pass puts McBride on the pole and sets up a first round matchup with Chris Hand, where McBride would smoke the tire and suffer his first opening-round defeat in more than 20 years. Brown's 6.38 at 212 mph qualified him in the No. 4 spot and earned him a bye, when his scheduled opponent could not make the call.
We then pick things up in the semi finals the next day. It's No. 2 qualifier Dave Vantine and 2018 series runner up who takes the win over Brown with a jaw-dropping career best 5.74 at 254 mph with a motor borrowed from McBride.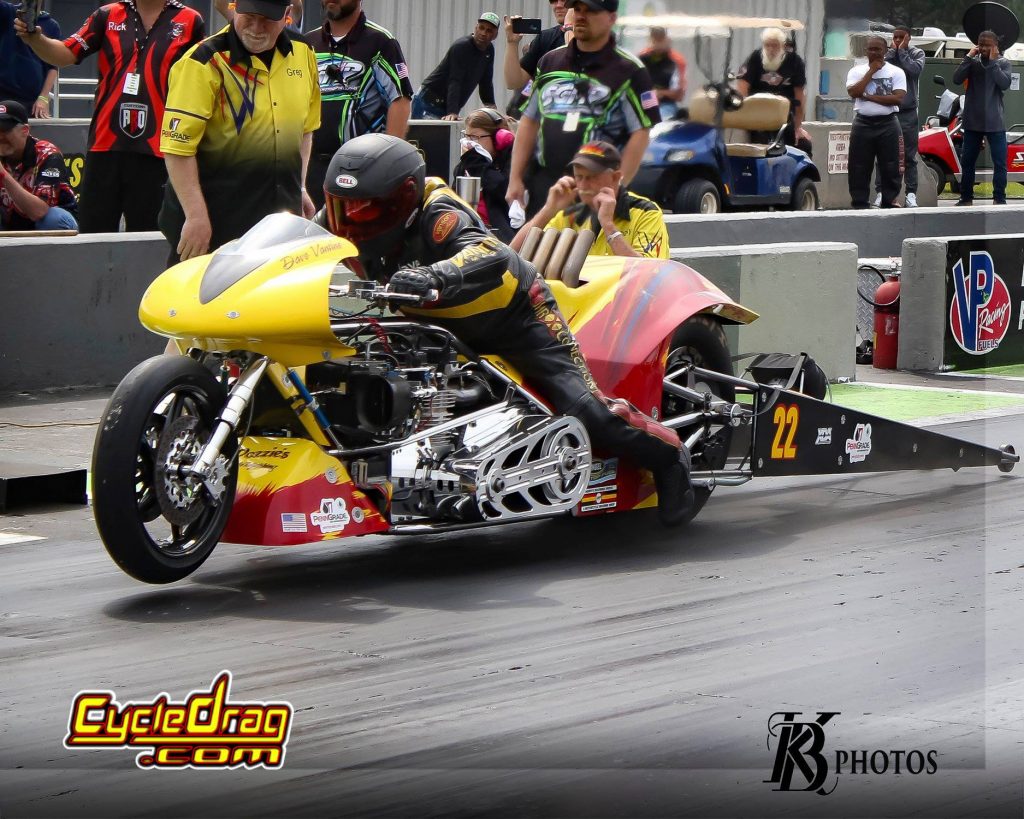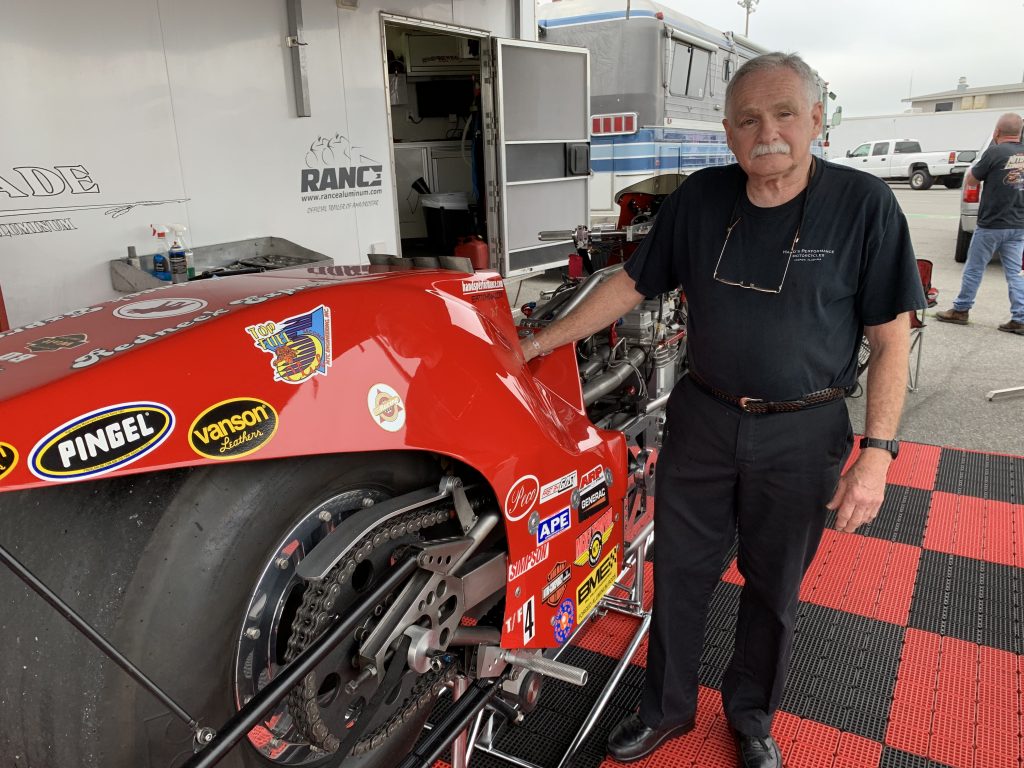 Chris Hand then takes his "Redneck Express" to a 10.52 at 75 mph on his bye run. It was a costly decision as the rider from Nauvoo, Alabama damaged a cylinder head and was unable to make it back up for the final. As I point out in the video, if you would like to help on a Top Fuel team, Hand could use it.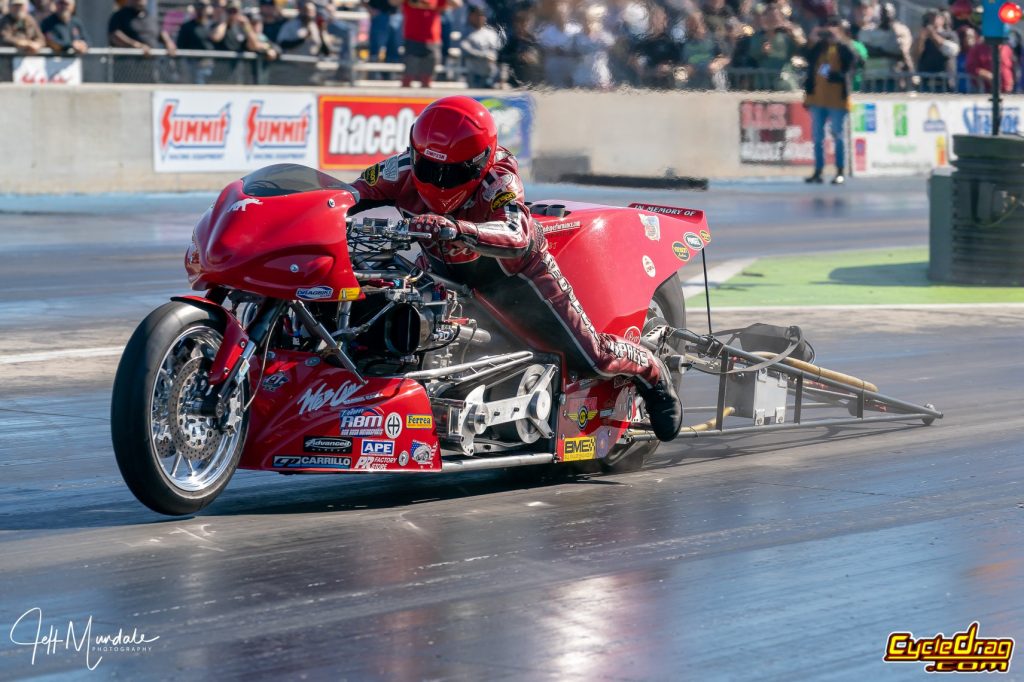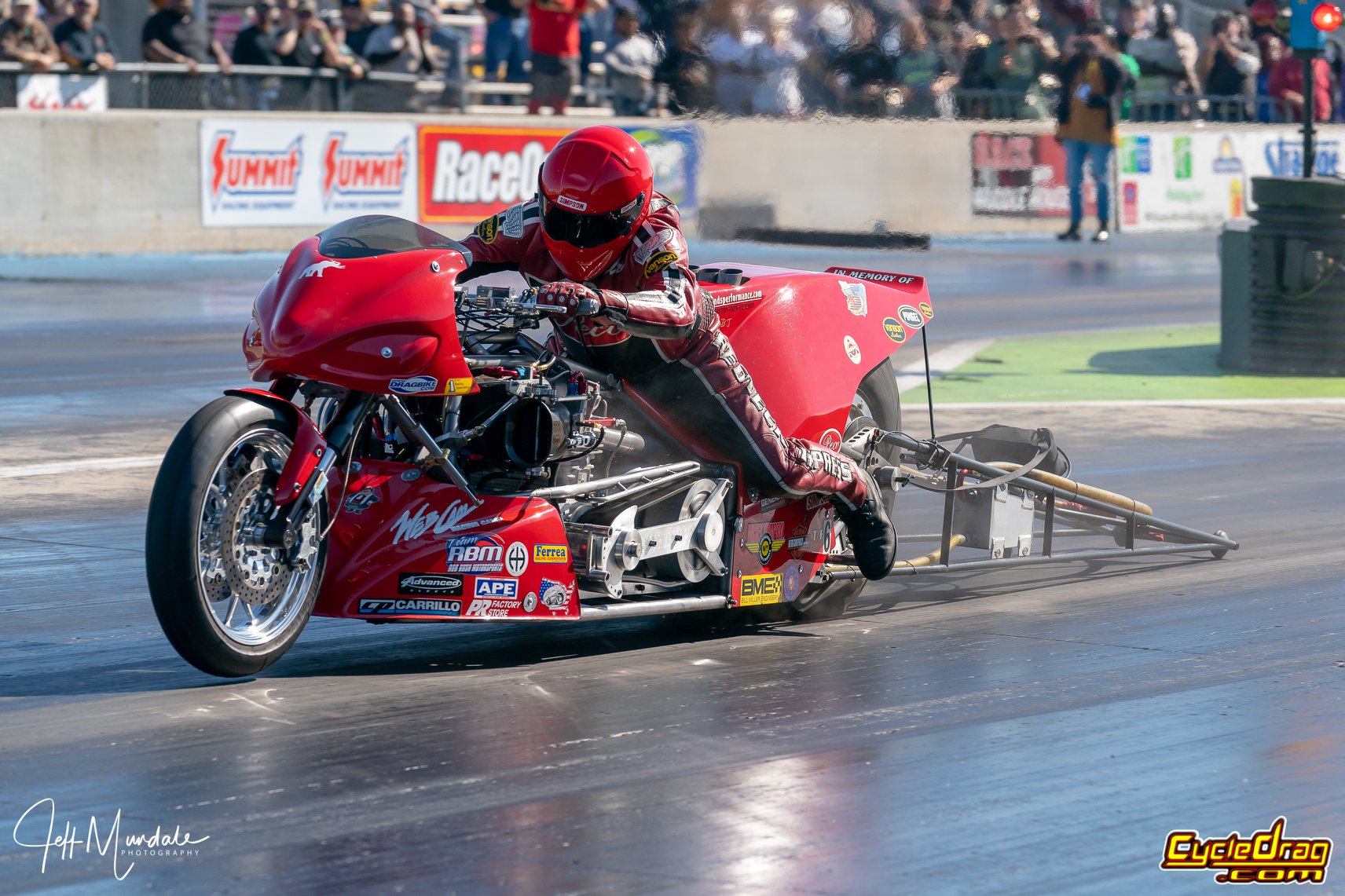 That clears the road for the talented Vantine, owner of Vantine Imaging and Vantine Liquor, to run a 5.93 at 253 mph during his final round bye. The high mph is a measure of the incredible amount of power team Vantine is making with this Top Fuel Nitro Drag Bike.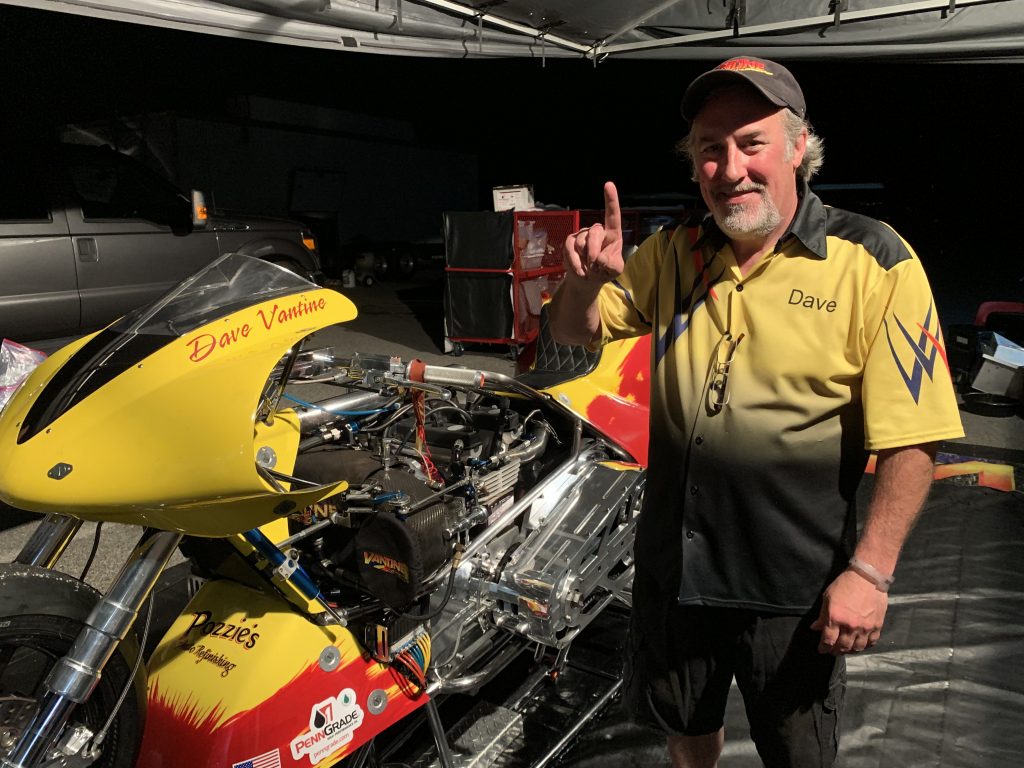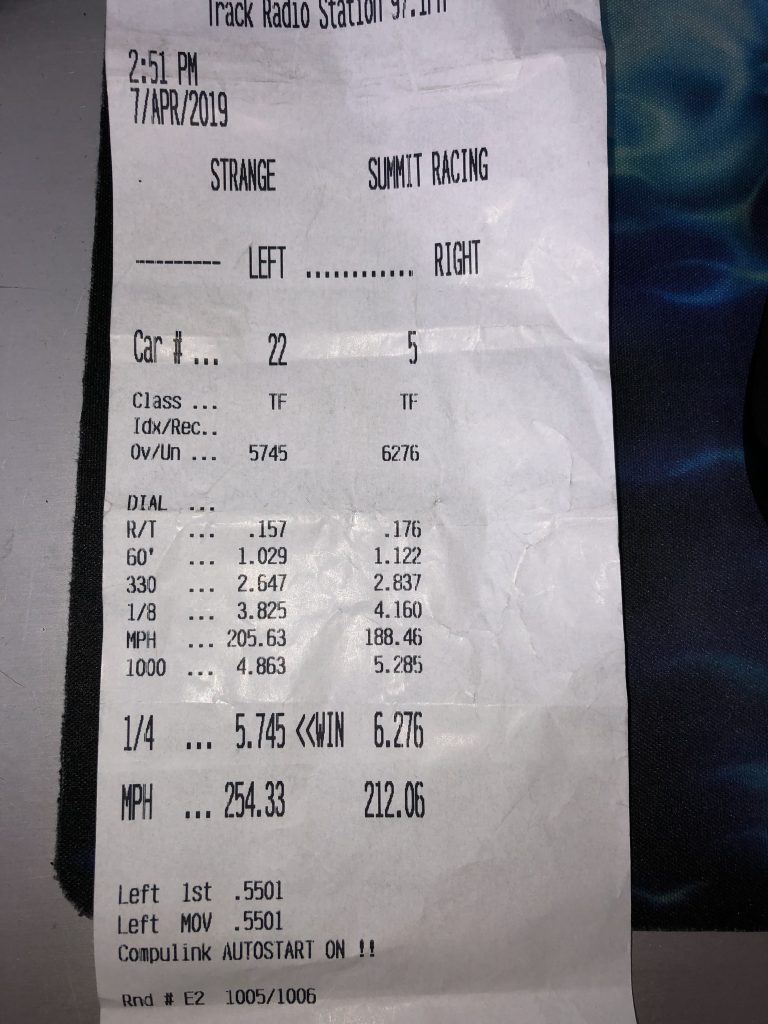 Like what you see? Share! And please join us live at the races.
More video coverage
There are more videos on the Cycledrag Youtube channel (please subscribe here) and the Cycledrag.com Facebook page (Please like here) and more will be coming soon. Check back daily.