One of the world's most talented no-bar drag racers Richard Gadson suffered an unusual top end crash on the fan-favorite, Brad Mummert-owned nitrous, Suzuki GS Pro Street Bike at Virginia Motorsports Park during XDA testing on Friday evening.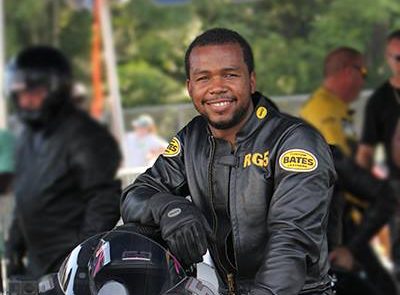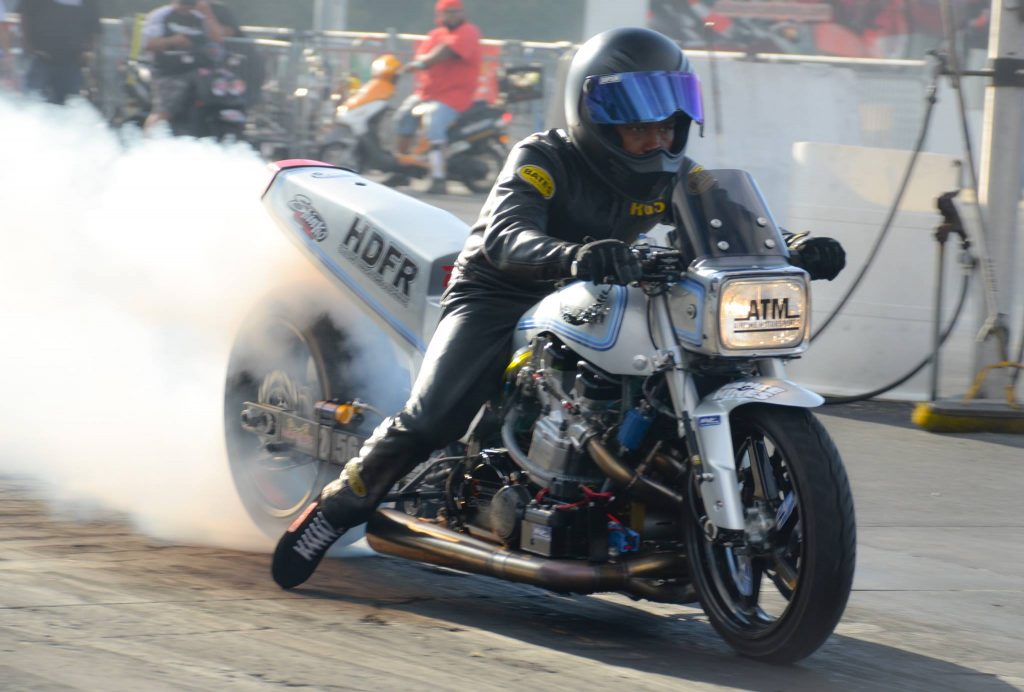 Fortunately Gadson was released from nearby Southern Virginia Regional Medical Center about five hours later with no life threatening injuries or broken bones. This was a pleasant surprise after Gadson posted the following message on his Facebook page from the hospital –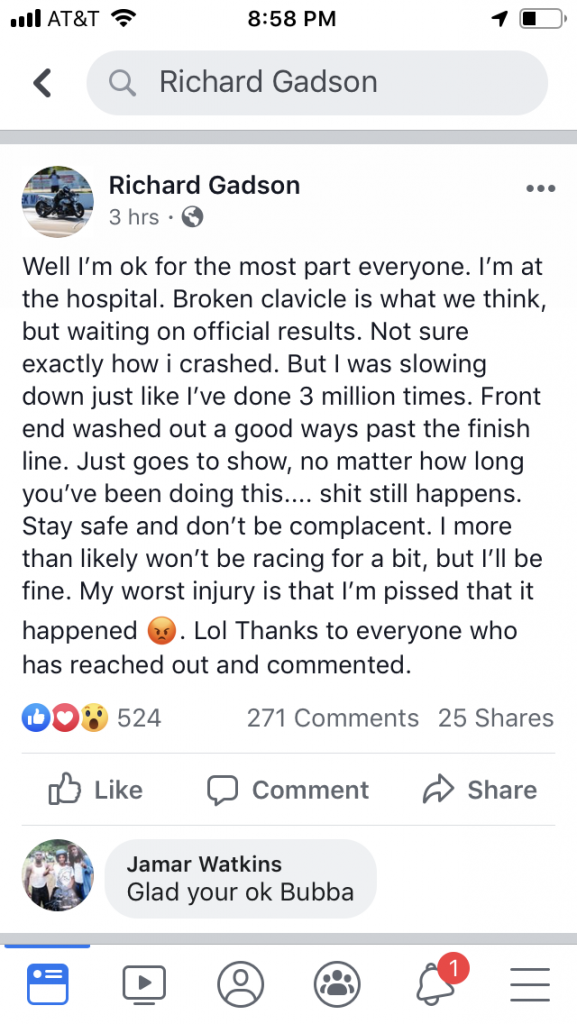 The post read, "Well I'm ok for the most part everyone. I'm at the hospital. Broken clavicle is what we think, but waiting on official results. Not sure exactly how i crashed. But I was slowing down just like I've done 3 million times. Front end washed out a good ways past the finish line. Just goes to show, no matter how long you've been doing this…. shit still happens. Stay safe and don't be complacent. I more than likely won't be racing for a bit, but I'll be fine. My worst injury is that I'm pissed that it happened . Lol Thanks to everyone who has reached out and commented."
Gadson left the hospital with a lot of soreness, bruising and possible ligament damage, but also very thankful.
As for the accident itself, Mummert is just as confused as Gadson. After a strong 6.64 at 209 mph pass Gadson decelerated all the way down to what Mummert estimates to be about 50 mph when the frontend mysteriously washed out and the bike spit Gadson off.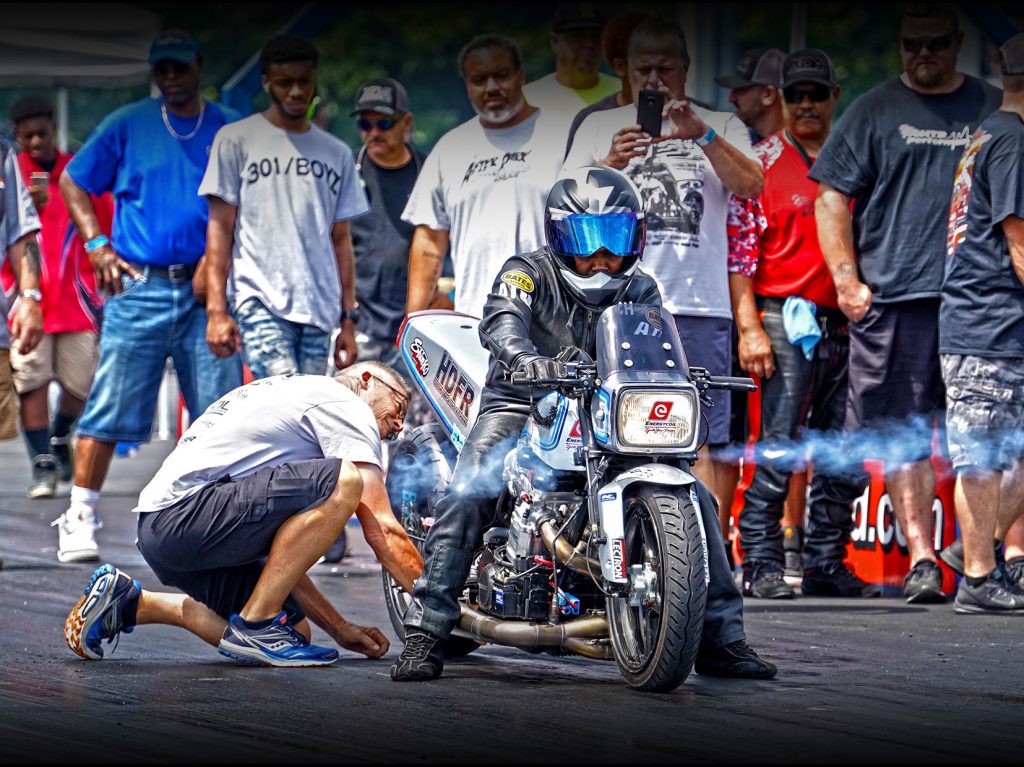 "It was a really weird occurrence. He was slowing down, on the brakes like we have done a million times and he just rolled off the bike when the frontend washed out," Mummert said. "We went all through the frontend of the motorcycle and there was nothing wrong with any of the components. I have no idea what happened and neither does Richard."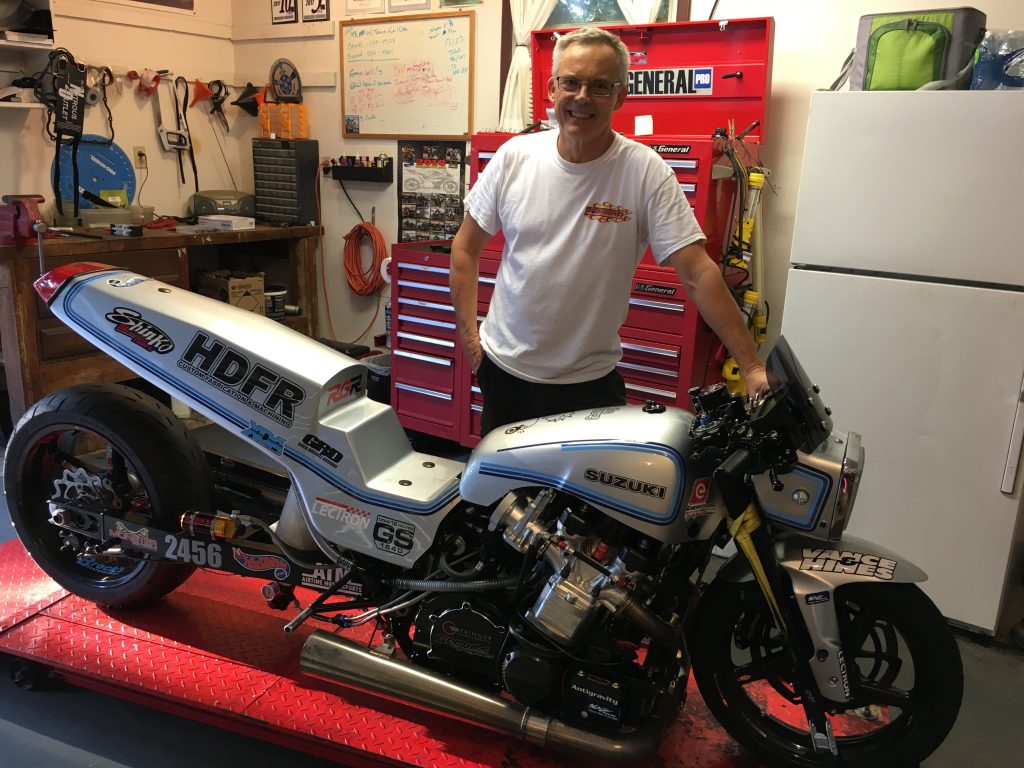 All things considered Gadson and the motorcycle made out very well.
Mummert said the bike never even ended up on its side.
"The bike stayed upright and bounced off the barrier at the end of the track," Mummert said. "It never went down."
The motorcycle suffered a scraped alternator cover, bent handlebars and damage to one of the grips. It's incredibly minor considering what could have been.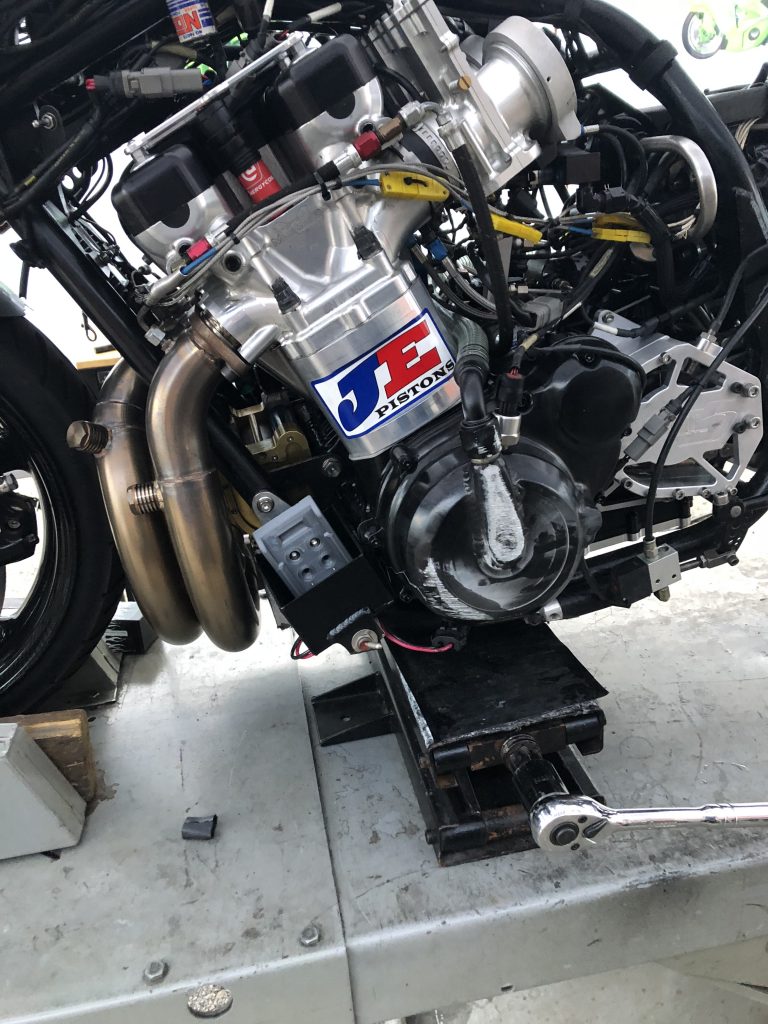 "We can fix the bike no problem," Mummert said from his hotel room, helping to get a sore Gadson comfortable for the evening. "I'm just upset about seeing my little buddy hurting."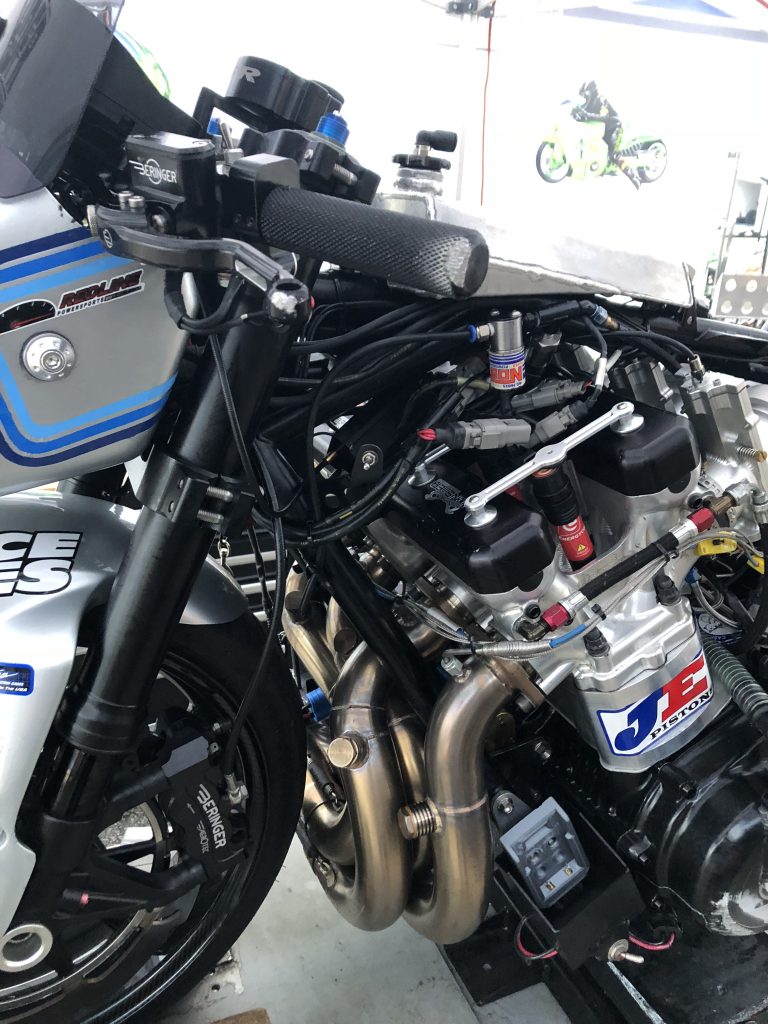 Please join Cycledrag.com in sending get well wishes and prayers to Richard Gadson.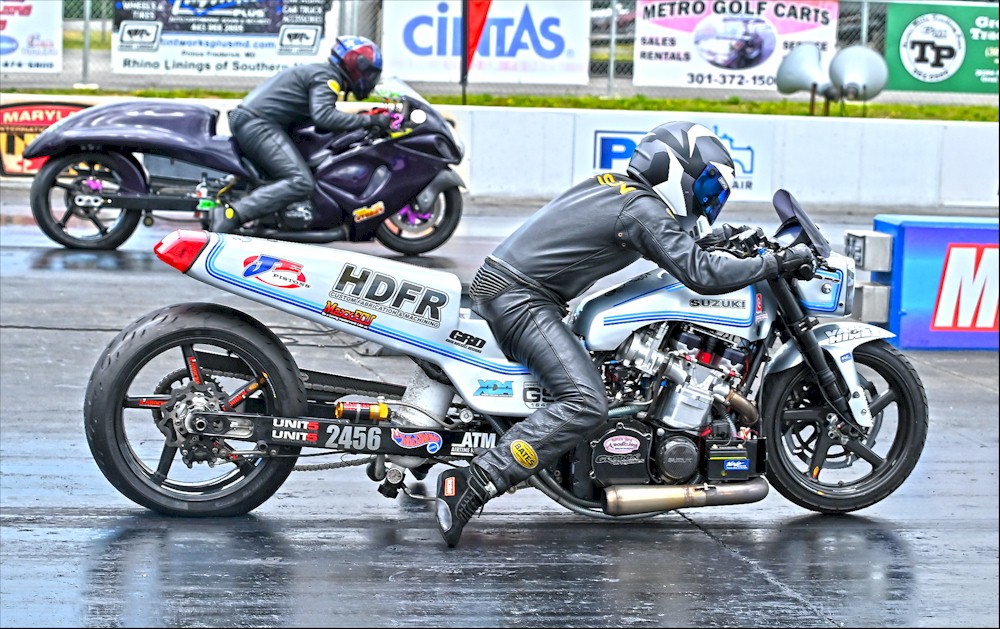 There are more videos on the Cycledrag Youtube channel (please subscribe here) and the Cycledrag.com Facebook page (Please like here) and more will be coming soon. Check back daily.